Title: The Kiss of Deception
Author: Mary E. Pearson
Genre: YA, Fantasy
Publisher: Henry Holt
Publication Date: July 8, 2014
Pages: 492
Buy: Amazon

In this timeless new trilogy about love and sacrifice, a princess must find her place in a reborn world.

In a society steeped in tradition, Princess Lia's life follows a preordained course. As First Daughter, she is expected to have the revered gift of sight—but she doesn't—and she knows her parents are perpetrating a sham when they arrange her marriage to secure an alliance with a neighboring kingdom—to a prince she has never met.

On the morning of her wedding, Lia flees to a distant village. She settles into a new life, hopeful when two mysterious and handsome strangers arrive—and unaware that one is the jilted prince and the other an assassin sent to kill her. Deception abounds, and Lia finds herself on the brink of unlocking perilous secrets—even as she finds herself falling in love.
I have to be completely honest and say I was really hesitant about starting this book.  Why? Because of the love triangle aspect.  I feel like ever since a certain vampire book, everybody is jumping on the love triangle bandwagon.  Ugh.  Normally, I would not even bother, but something was telling me to give this one a chance.  Boy, am I glad I did!
Princess Lia was the First Daughter set to inherit great power, but it never came.  Not wanting to be forced into an arranged marriage, and one that was based on deceit, she runs away with the help of her Lady's Maid to start a new life for herself.  Little does she know two men come after her–the prince she jolted and an assassin sent to kill her.
I LOVED Lia. She was a no-nonsense girl in a world where that was frowned upon.  She never complained about the new life she chose–the work or other hardships she encountered.  Actually, all the female characters in this book were very strong willed and independent.  They really held their own no matter what occurred, which is such a rare occurrence in YA literature that I was all like: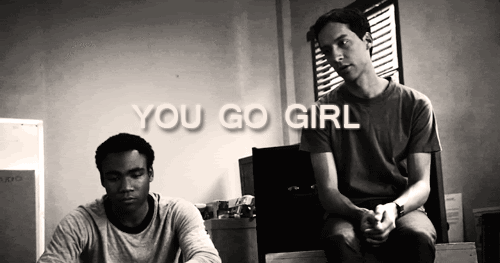 Ok now, the love triangle.  It really wasn't the typical love triangle.  I feel like there wasn't a huge struggle in deciding between the two or at least to me, it seemed obvious who she was leaning toward–especially in the second half of the book.  This made the whole "love triangle" thing bearable for me.
The book can almost be thought of in two parts.  The first as a medieval, historical, village-type account and the second as a magical quest through a desert.  It reminded me a lot of Rae Carson's The Girl of Fire and Thorns (which was amazing – and amazing is in my sing-song voice).
It tended to be a bit slow at the beginning, but it really picks up.
And the end. OMG the end.  All the feels!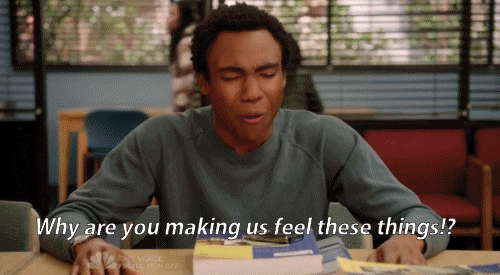 I need the second book.
Like Now.