So I realized I haven't spoken about the musical Robby and I wrote.  Ya know, that little thing I mainly started this blog for.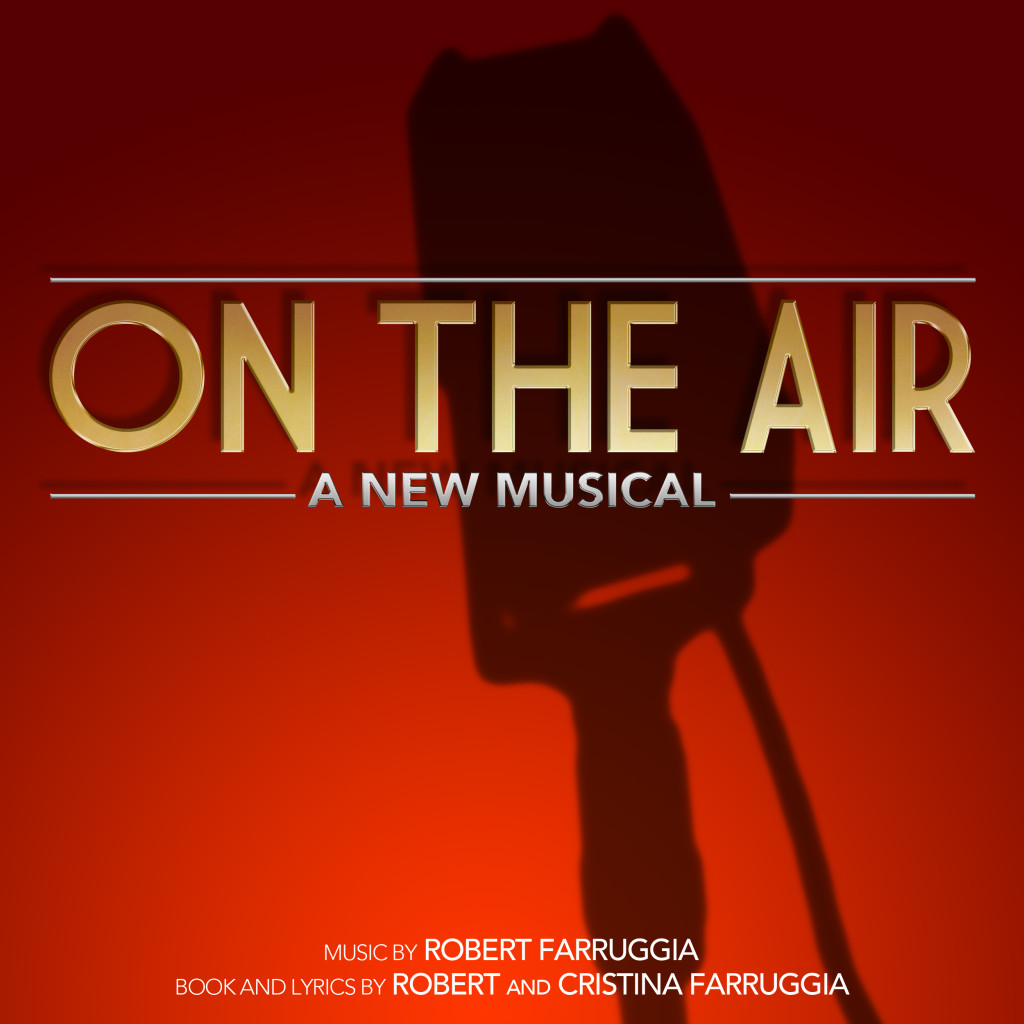 I thought I'd talk about how we actually started writing the show since so much has happened this past month year.  It all began with the our cabaret.
Wait, what? Cristina, I thought you were going to talk about your musical!
I am, don't worry.
Like I was saying, it all began with our cabaret, Family Album.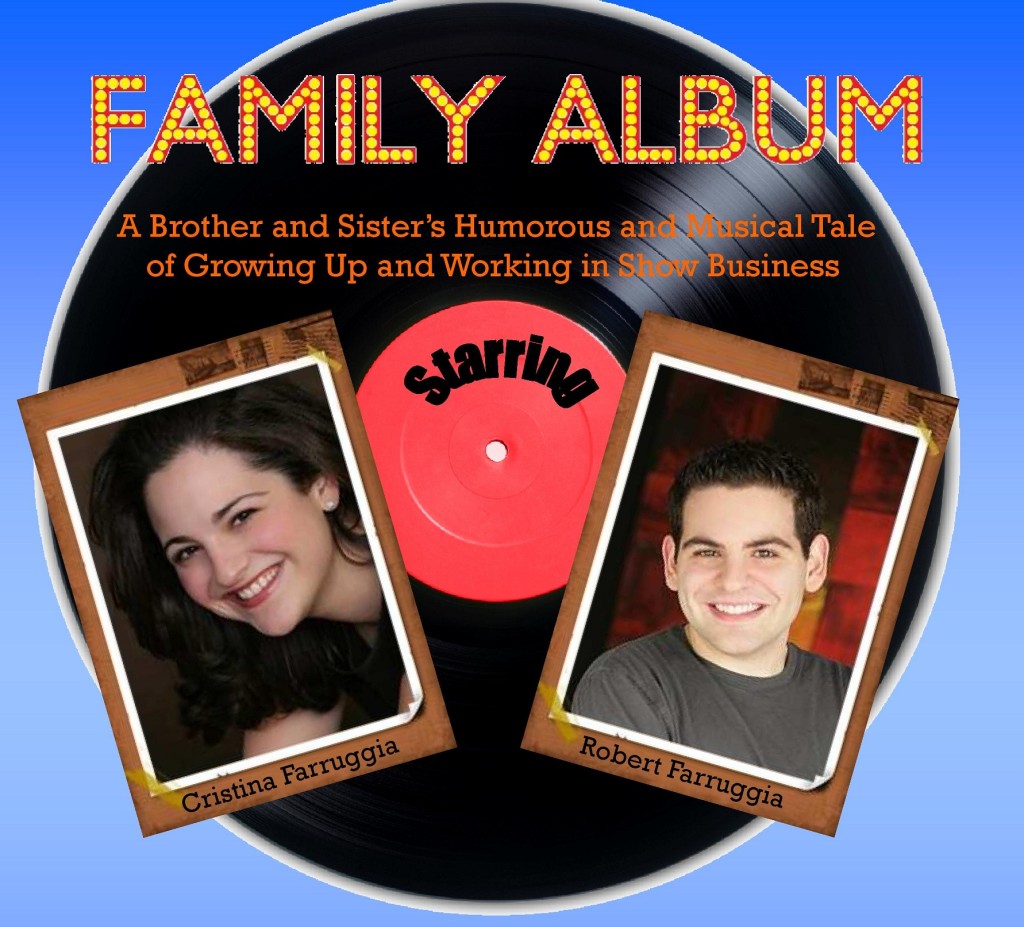 In case you missed it, here's a nice little medley we came up with for the cabaret.
We ended up writing some original pieces for this show and from that, my brother comes up to me and says,
"Cristina. I've been thinking….we should write our own musical"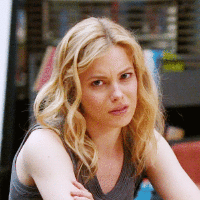 "No, hear me out," he says, "I already know what it will be about–I found this real life brother and sister Vaudeville singing-patter duo–Jack and Loretta Clemens"
He manages to convince me (although we honestly had NO idea what we were getting into) and we start researching these siblings. This took us the better part of a year.  I never knew there could be so many disparaging dates of death for one person.  The research was exhausting, but amazingly interesting at the same time.  The more we found out about them, the more we realized we had in common.  They were both short, known for their exceptional singing voices, and people often mistook them for a married couple.
From that moment we realized if anybody was going to tell their story–it would be us.  I mean come on–a story about a brother and sister, written by a brother and sister, starring a brother and sister.
From all this research (and there were pages and pages of it) we had to narrow down what we would include in our show.
Not an easy task.
It pretty much went like this:
"Cristina, we need to narrow this down."
"Oh! But this part was so good!"
"No. We can't include everything."
"But–"
"No."
"Ugh, fine."
Once we had a basic outline, we sat down to start writing/composing (well Robby did most of the composing. I just told him if it sounded bad or not).  We started writing the script the end of last summer, albeit rather leisurely.  We then had the "brilliant" idea at the end of September to try and finish it in time for the NYMF (New York Musical Theatre Festival) deadline in early November.  We closeted ourselves at home.  We were like hermits, barely leaving our cave.  Our days pretty much consisted like this:
7am – wake up, have breakfast
8am-3:30pm – work non-stop, maybe grabbing some lunch in between.
4-6pm – I ran to my old HS where I was conducting rehearsals for the Drama I was directing, Robby stayed home and continued working/revising.
6:30-9pm – I returned home, we went over any changes Robby made and we continued working.
Besides directing, I was also performing in a show in the city.  Days I had rehearsals/performances, Robby was on his own and composed music.  If it wasn't too late when I got back, we'd punch out some lyrics.  Robby was also working on his dissertation at the time (ya know, that BOOK he had to write).  Obviously, we were shells of human beings at this point.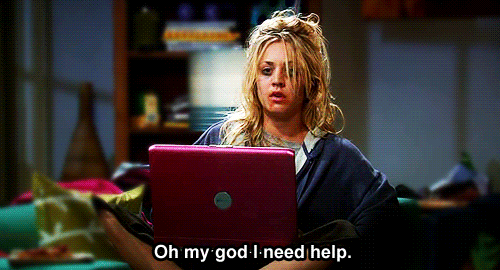 I think one of the days we ventured into a Starbucks to do some work and treated it like this wondrous new environment where there were people and lounge chairs.
We were able to finish the script, but we needed to also record a demo…
…but you'll have to wait for Part 2 for that snit bit of information. MWAHAHA!
I'm not entirely cruel however.  I'll leave you with a short snippet of what the show is about:
At its heart, On the Air is a story about a sibling singing-patter duo that started off in Vaudeville and went on to star in Radio and Television.  It's a story that deals with major changes in society and entertainment throughout the early half of the 20th century, but more importantly, how two siblings deal with their careers, relationships, and discovering what is truly important to them.
I did say short.