Continuing the awesomeness from Part 1.
We were very fortunate to have come across a young gentleman in Disney World who had gone to Universal's Harry Potter the first two days it opened.  He gave us some sound advice as to what to look out for and how to deal with the Escape from Gringotts line.  In case you were unaware, the first day it opened, there was a 7 hour wait!
Being the devout Harry Potter fans we are, Robby and I were prepared to wait the seven hours if need be.  Luckily, we didn't have to.  He said the morning was the worst time and to wait until the afternoon.  It lessens up considerably.  Good thing because when we first arrived, this was the wait time: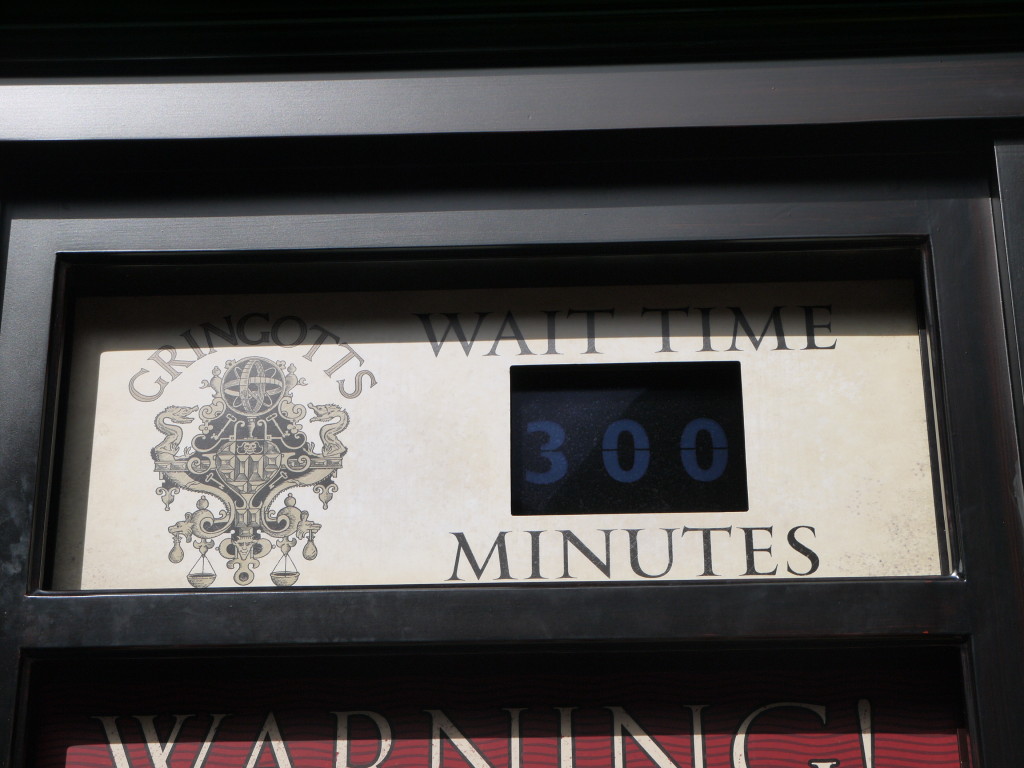 Nope, you didn't read that wrong.  300 minutes! aka 5 hours!  Granted, it improved from the 7 hour wait, but still.  We decided to give this guy's advice a try.  The worst that could happen is he was wrong and we'd wait the 5 hours the next day.  We returned in the afternoon and only waited an hour and 45 min! A considerable improvement, to be sure!
Now, I know what you're saying, "Cristina, that's still a long time."
Yes, it is.  However part of the ride is waiting on line.  As you traverse the line, it literally takes you through Gringotts bank, where you come across Goblins, moving pictures, and newspapers.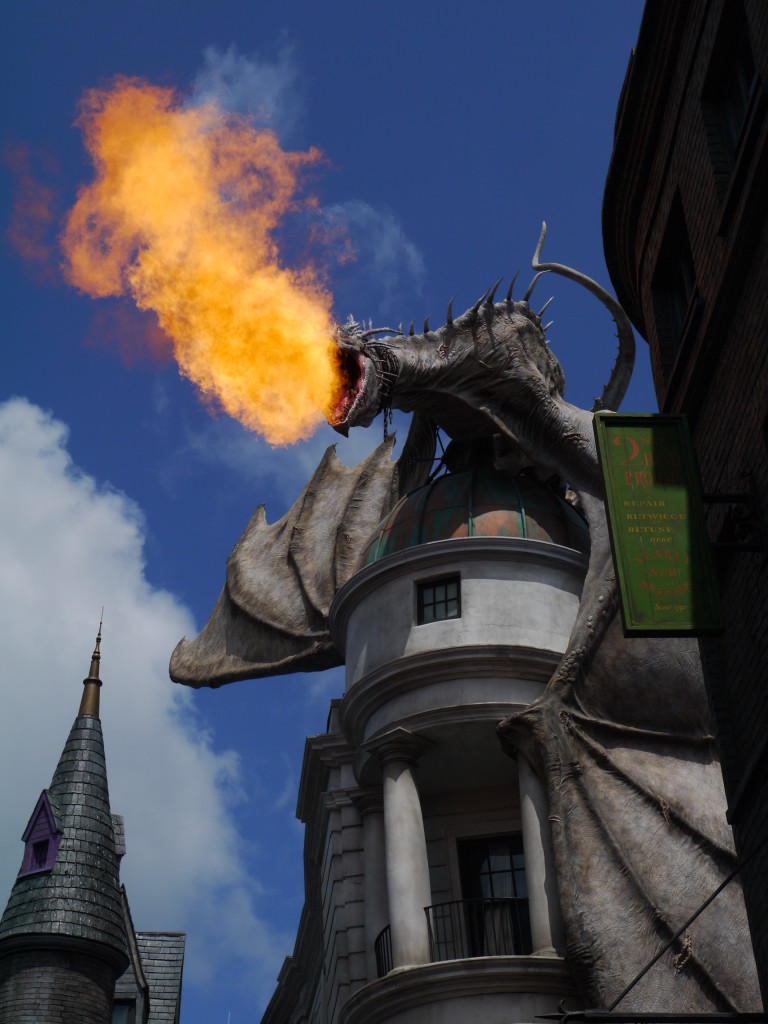 We made a dash for it before the Dragon could attack us!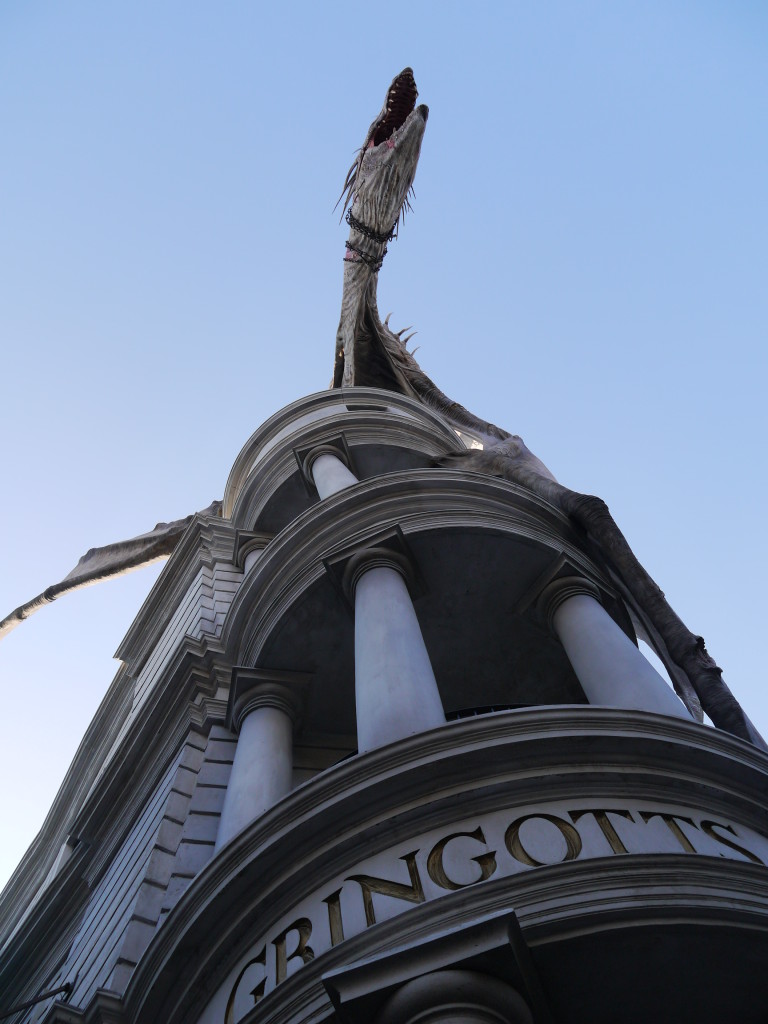 (I apologize for the poor quality! I couldn't take my camera on the ride with me so iphone pics were the best I could do!)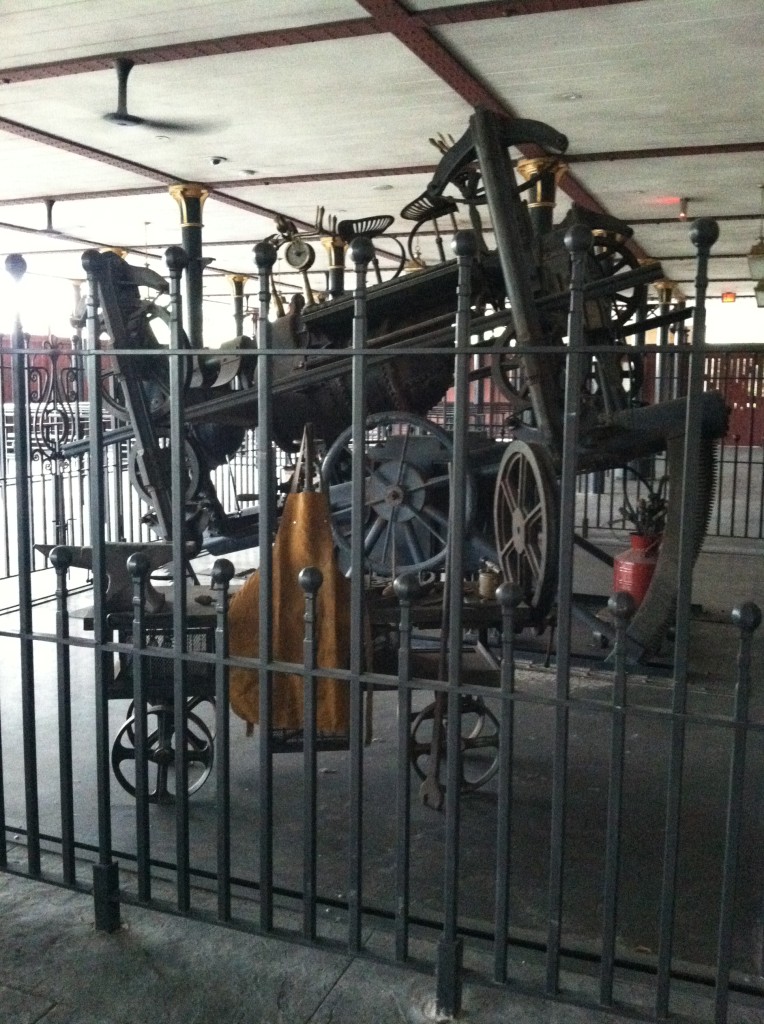 Damn, I really wanted to get a Dragon Guarded vault.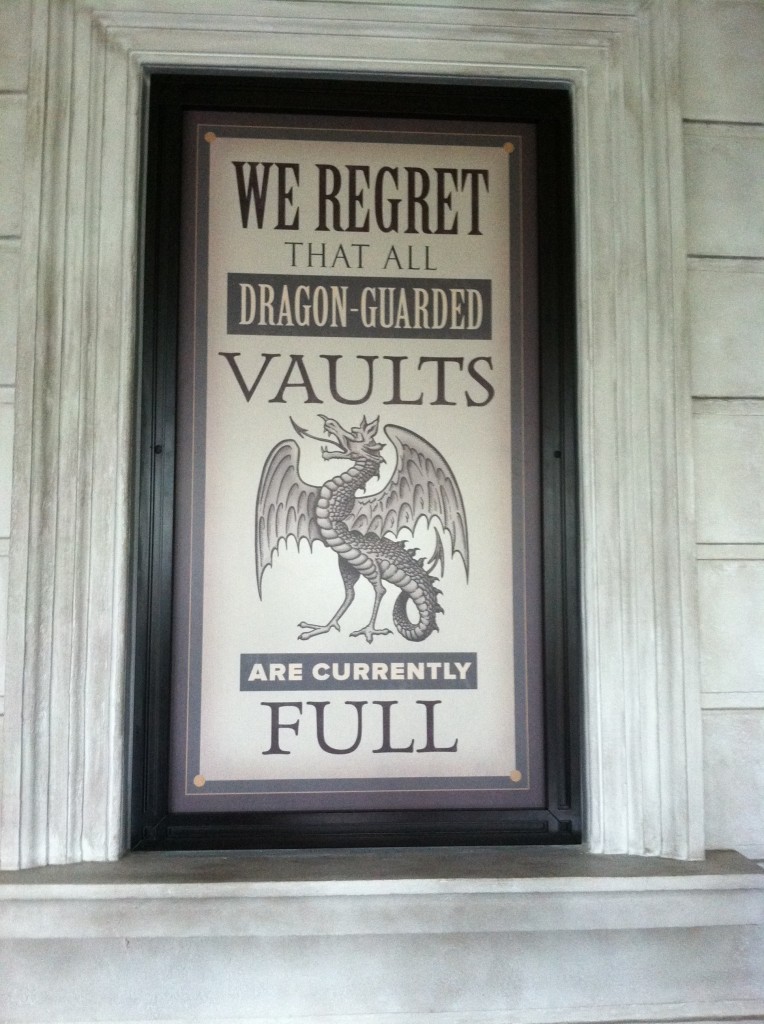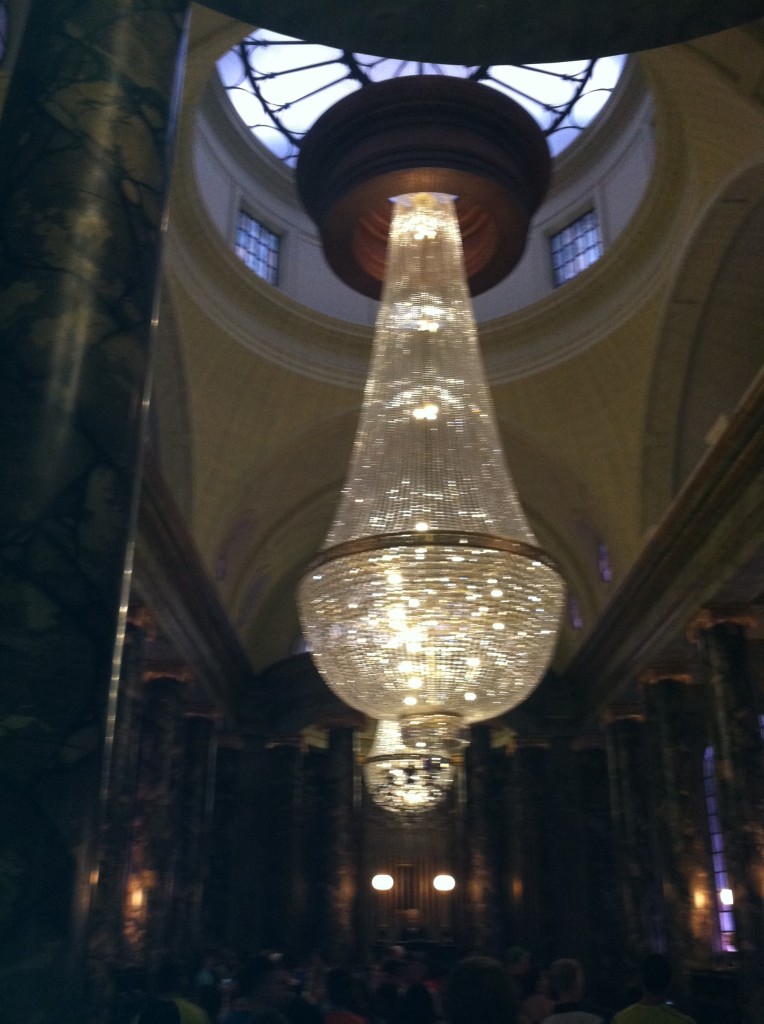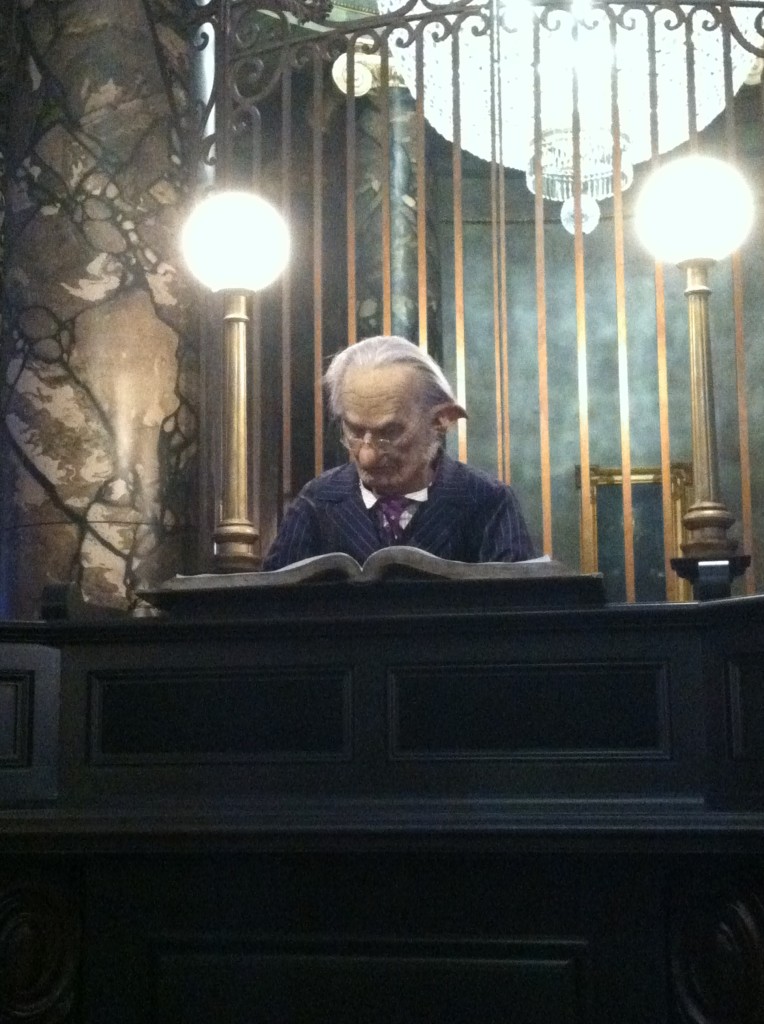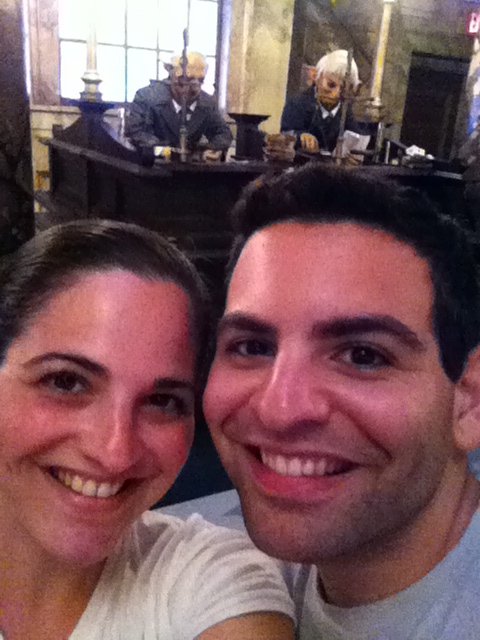 Anybody recognize this vault?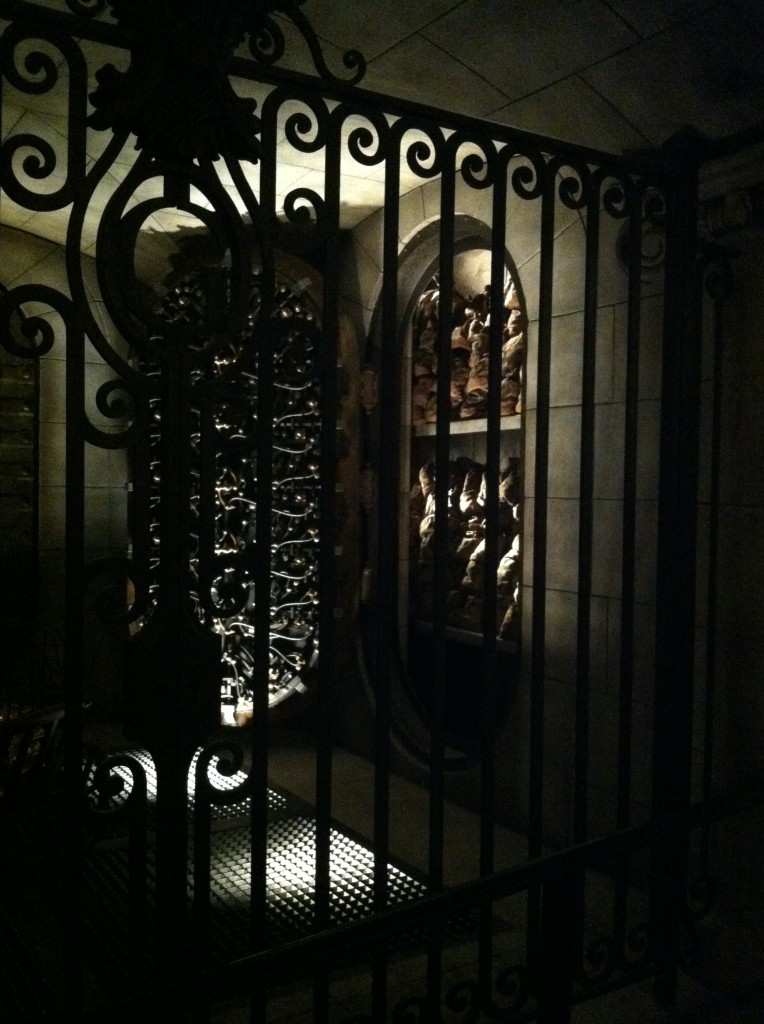 After we escaped from Gringotts (see what I did there? ;-)), we went to Madam Malkin's Robes for All Occasions to try on our robes for school (in our respective houses of course).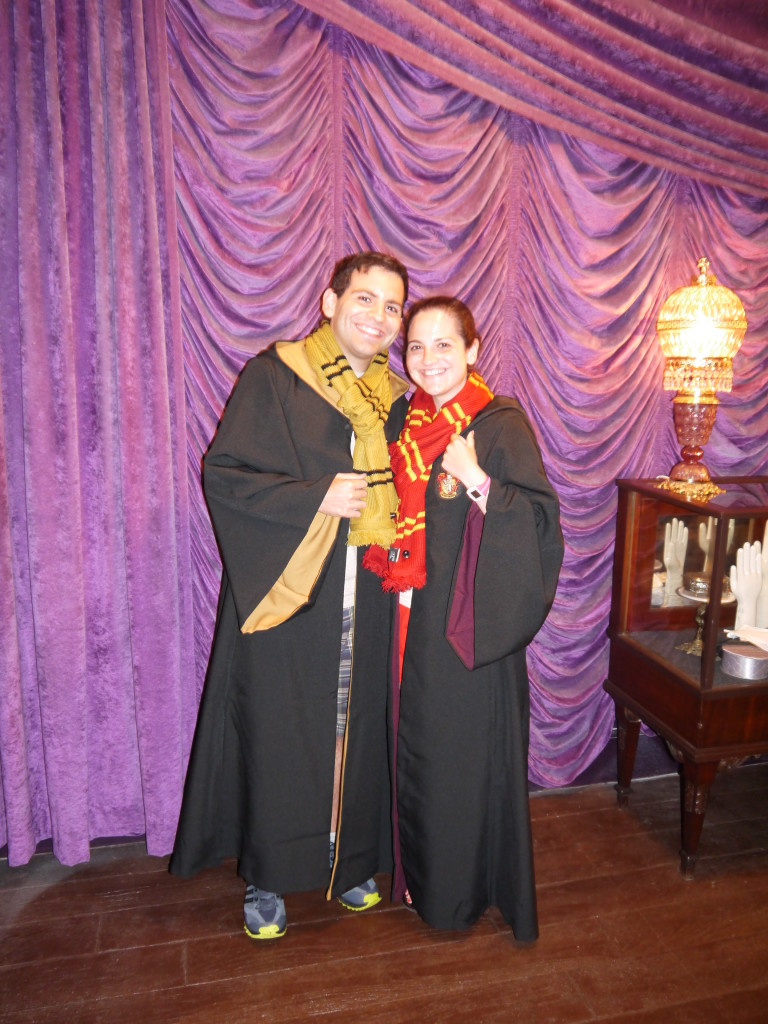 We stopped at the Daily Prophet to pick up a paper, but unfortunately they were closed.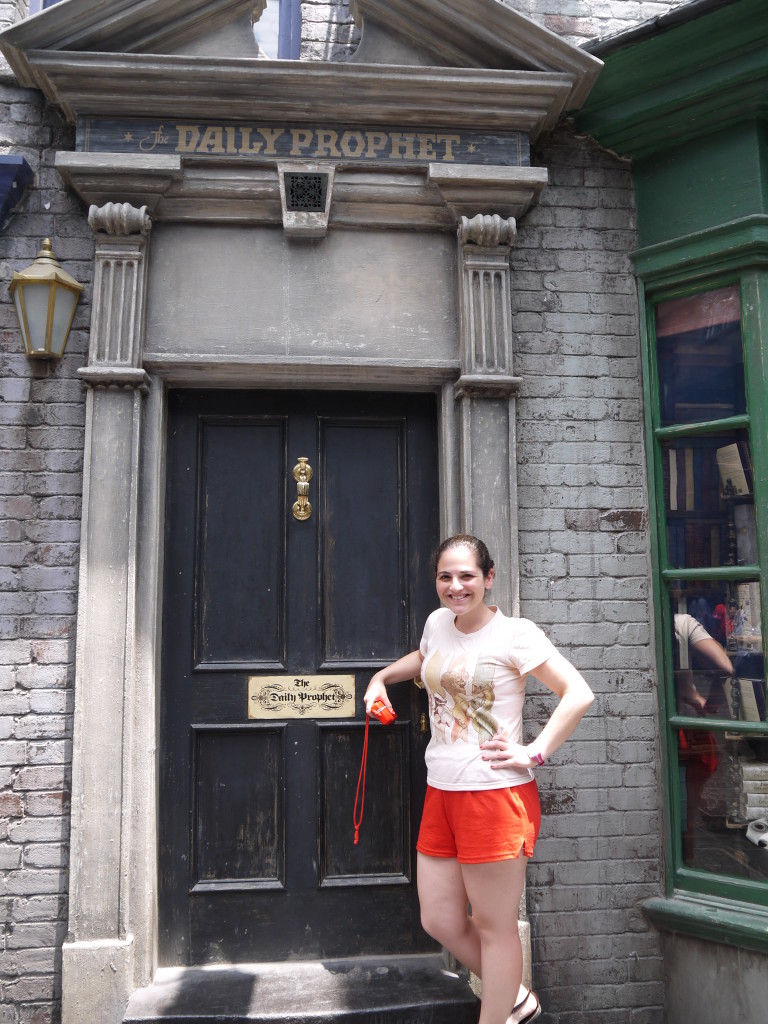 Celestina Warbeck graced us with a song or two.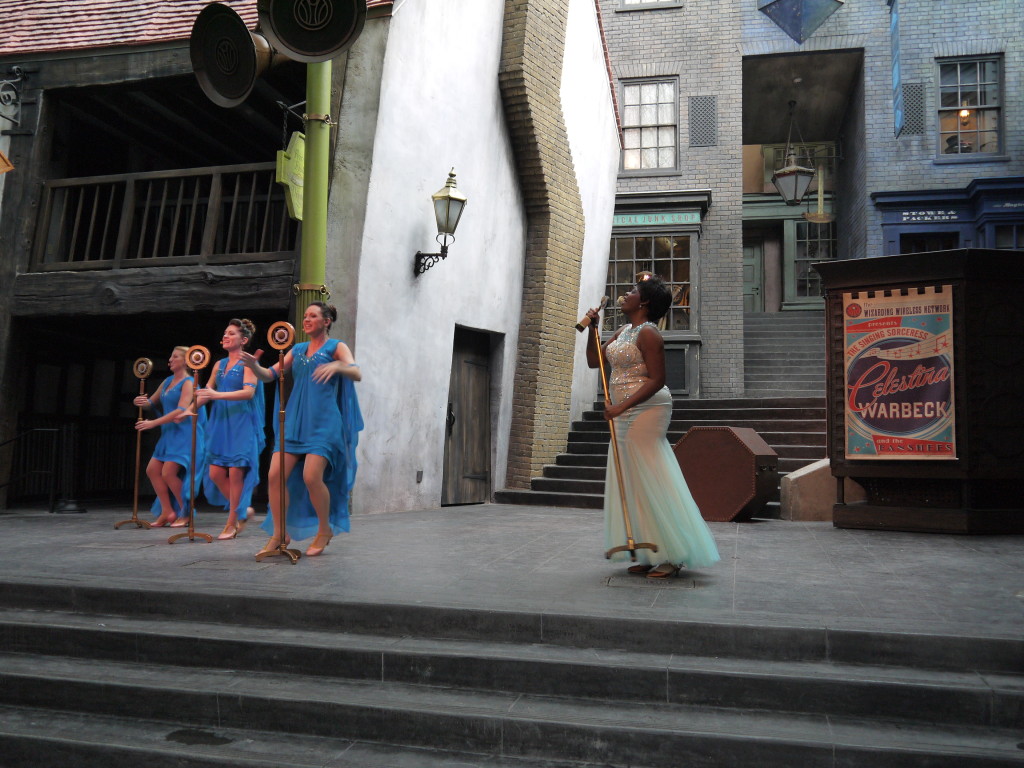 Followed by graduates of WADA (The Wizarding Academy for Dramatic Arts) performing The Tale of the Three Brothers by Beedle the Bard.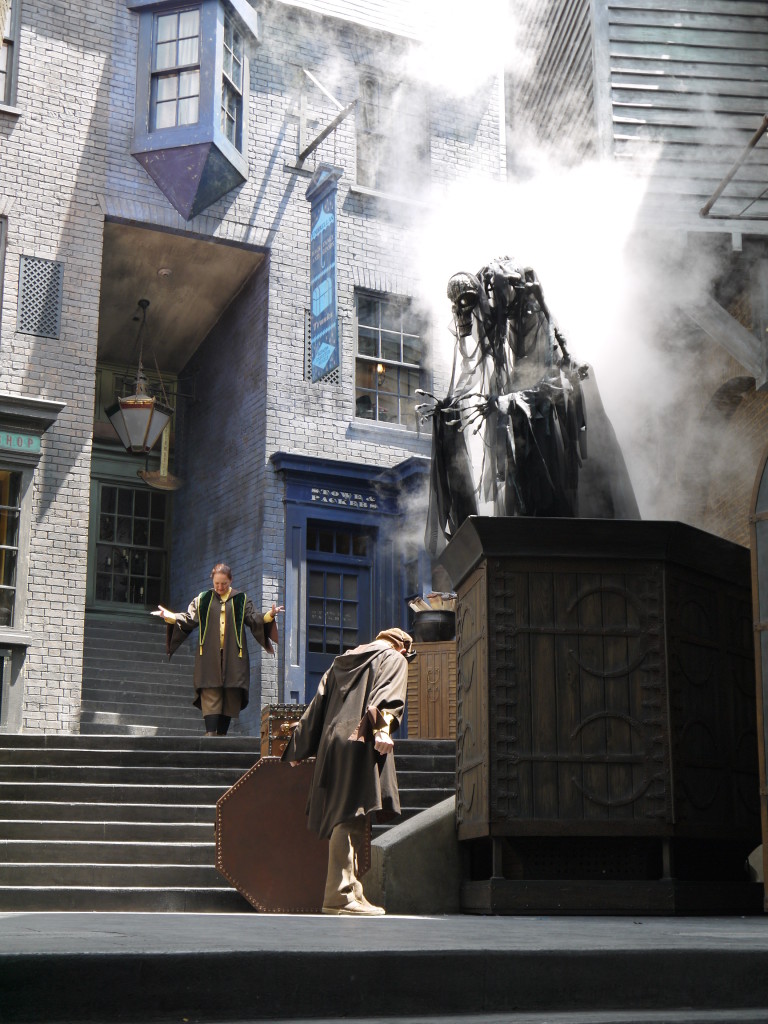 All that entertainment made us a bit peckish, so we stopped at Florean Fortescue's Ice Cream Parlour for some Butterbeer ice cream.  (We might have also indulged in other flavors over our time there such as Earl Grey and Lavender, Clotted Cream, Sticky Toffee Pudding, and Chocolate Chili…)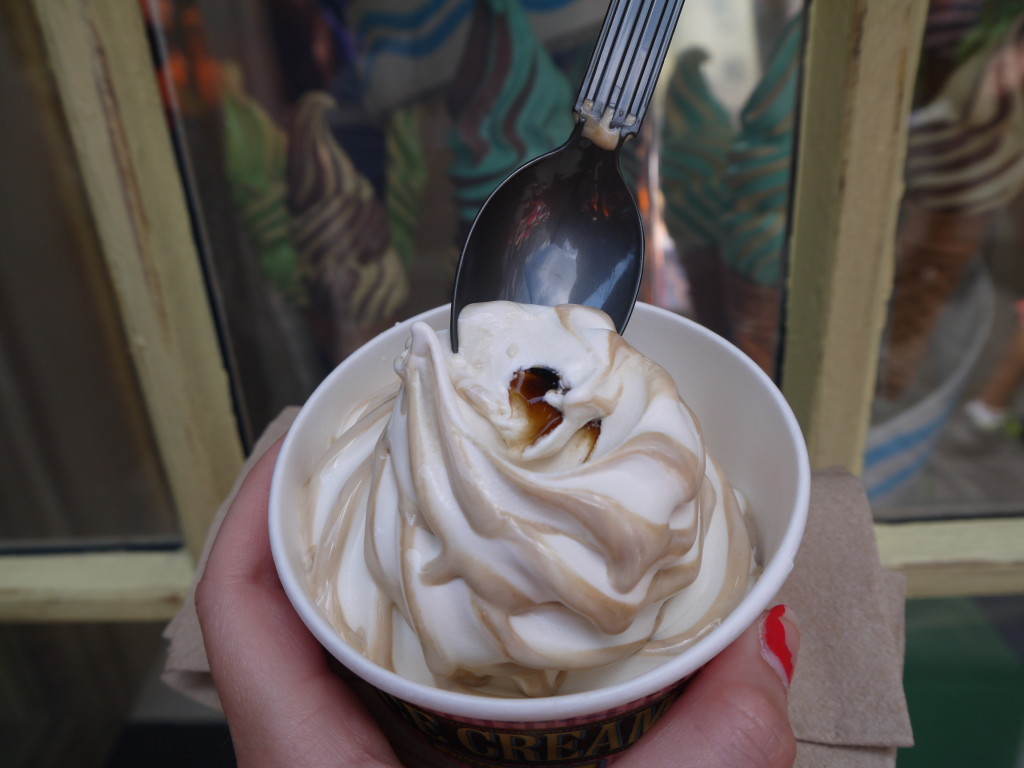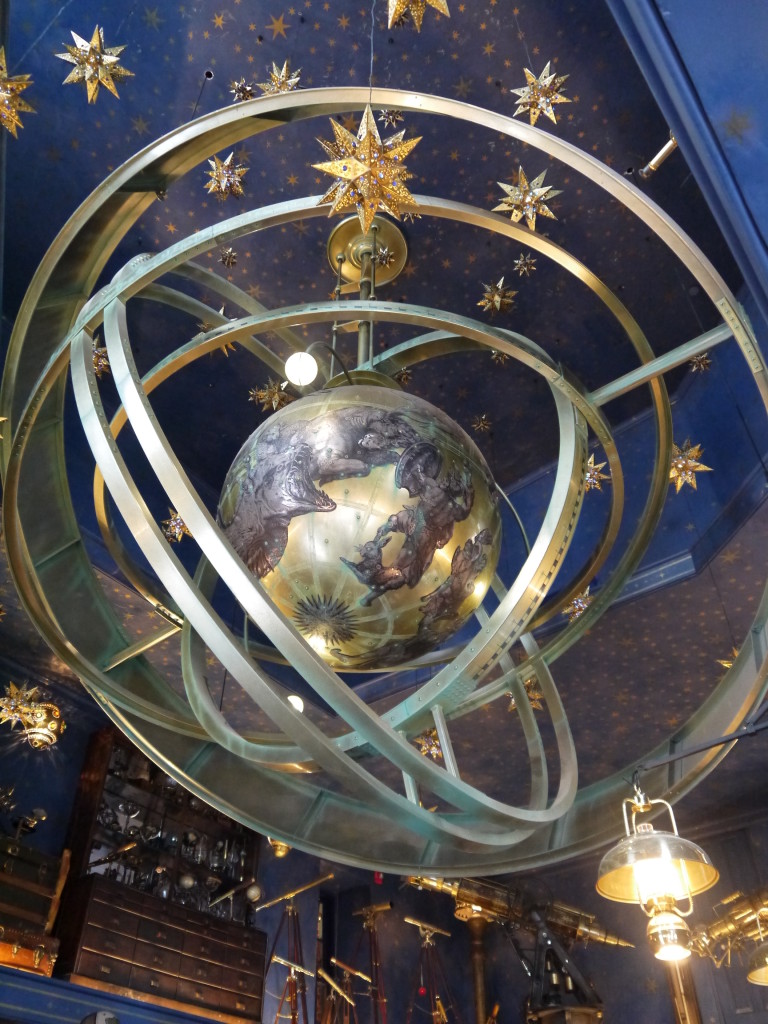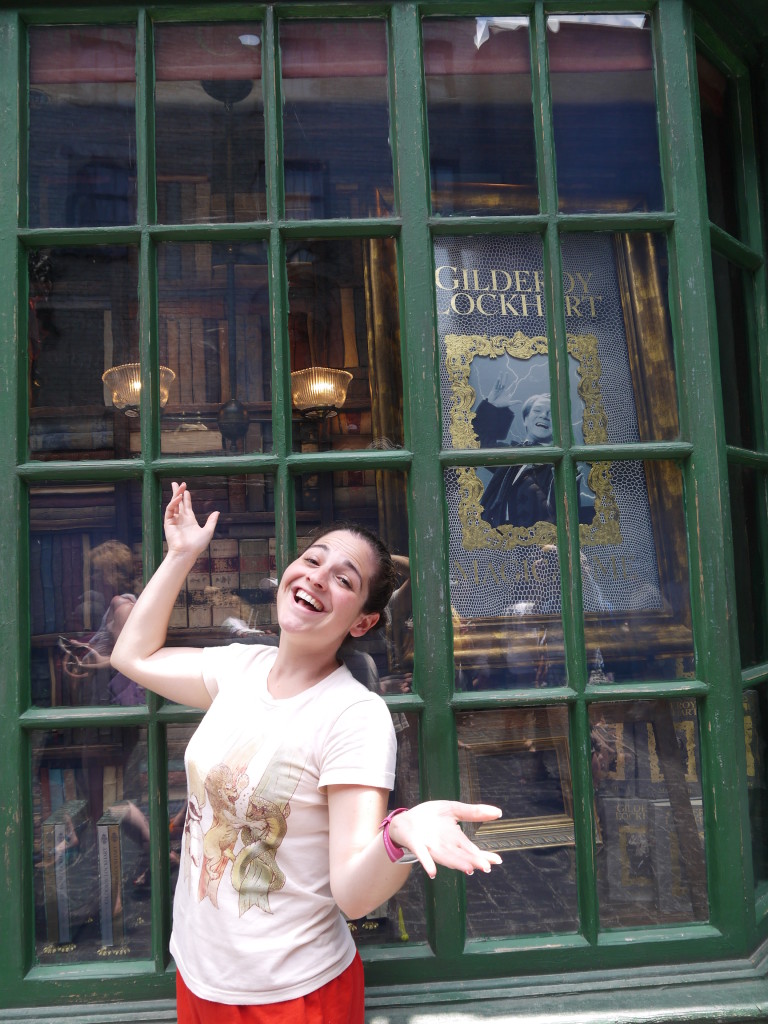 I wonder who's bike this belongs to?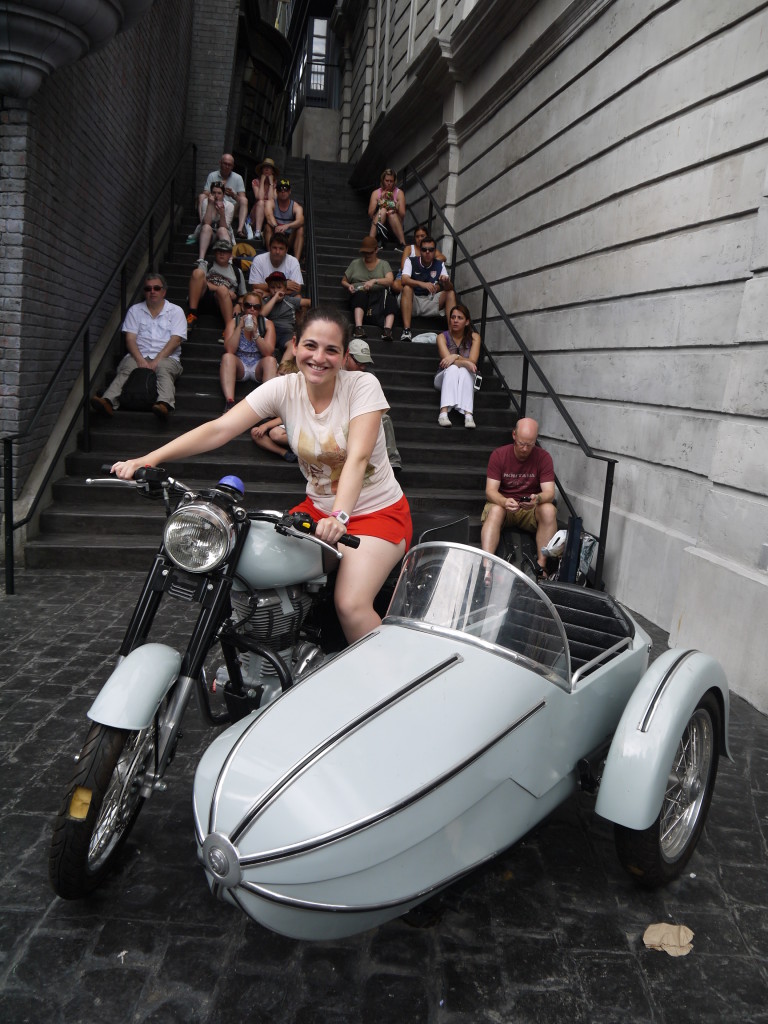 We decided to head out before the Dragon got any rowdier!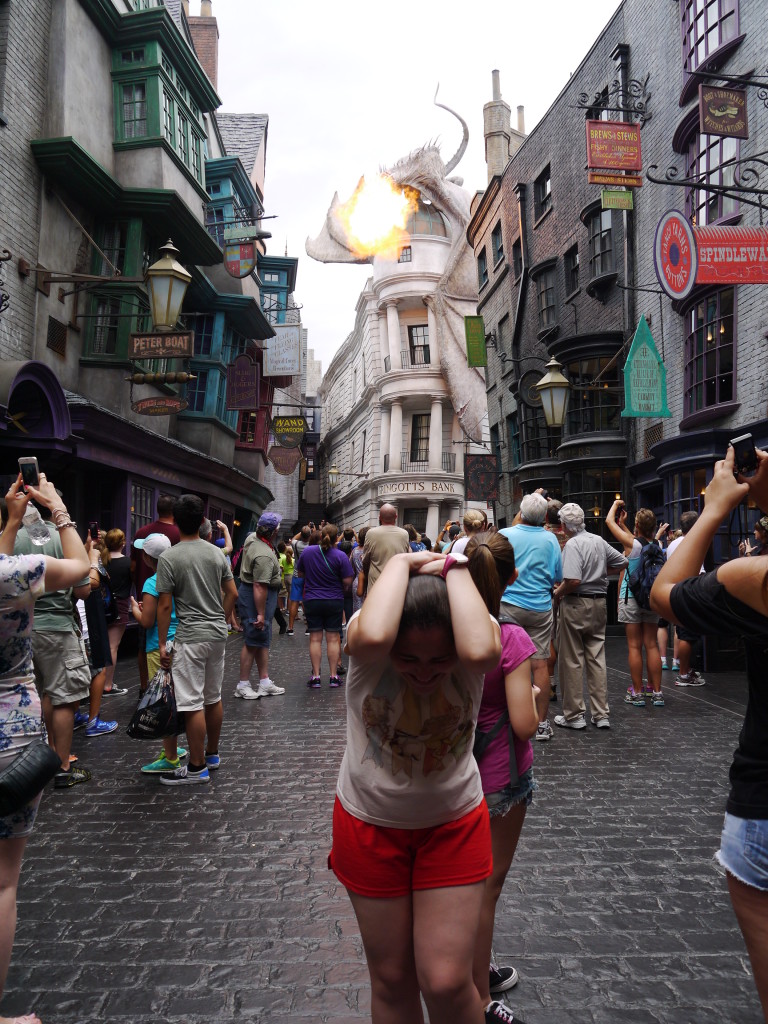 If anybody is debating going to Universal to see The Wizarding World of Harry Potter, GO!  It was one of the best vacations I've had in a long time.  For any Harry Potter fan, it's an absolute must.
A truly one of a kind, magical experience, that will make you wish you were part of the books.
Oh wait, at The Wizarding World of Harry Potter, you are.