As I am writing this post, I'm sipping some coffee and going over notes from opening night.  What a whirl wind few days it's been!
It was a four hour drive up to Auburn, NY and we were all excited to be on our way!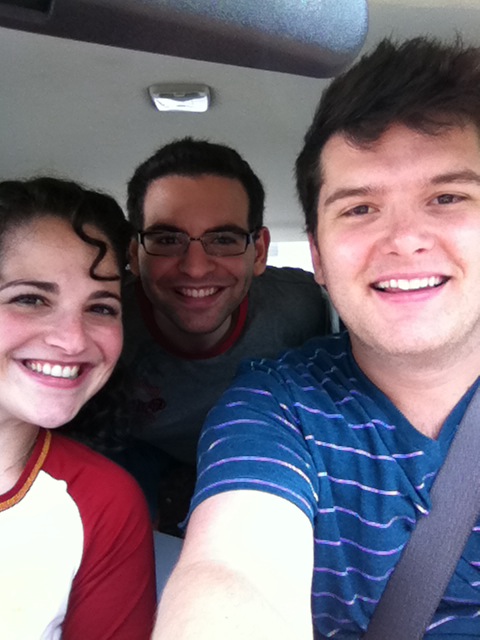 We arrived in Auburn Monday evening and were greeted by David and his assistant Greg who spearhead The PiTCH.  They couldn't be nicer and more welcoming.
We have a whole house to ourselves (I know. This can be dangerous.)  As of right now, it's still standing, but I can't give any guarantees.
After a 4 hour drive, we were all starving and asked David if he knew any great places to eat.  Bambino's Bistro it was!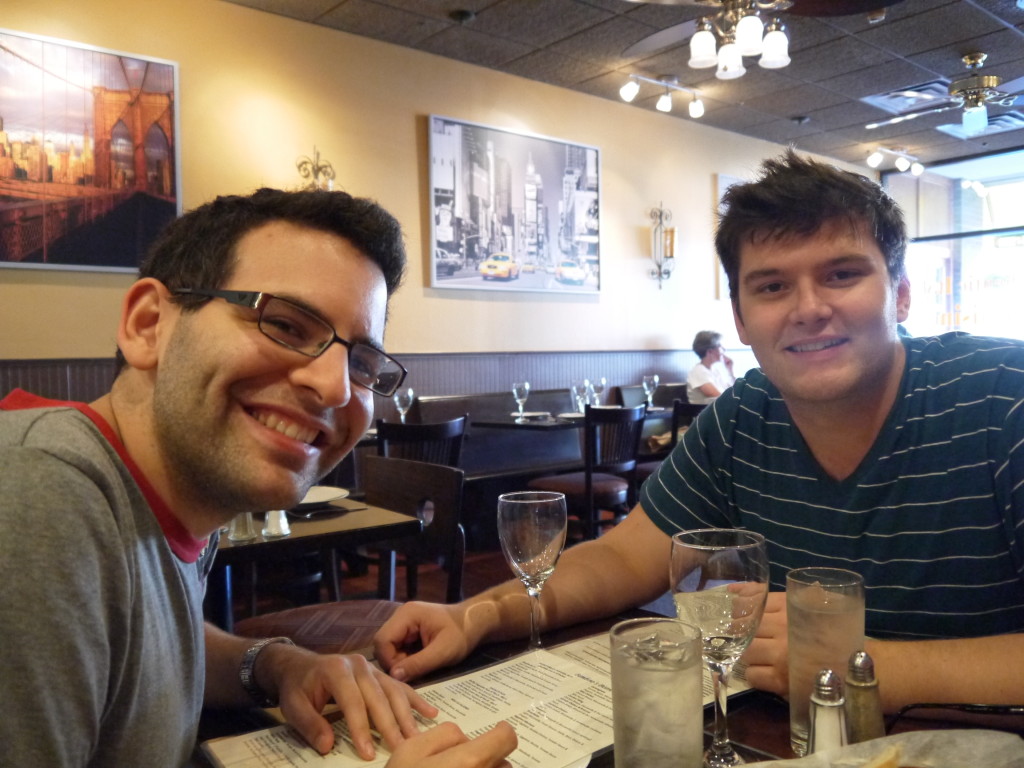 After dinner we needed to get some groceries.  Wegman's is the place to be in Auburn.  They're open 24 hours people.  We've pretty much gone twice a day, every day.
The following day was spent in the theatre (Theatre Mack), figuring out logistics, music, and seeing how long we could go without any sunlight.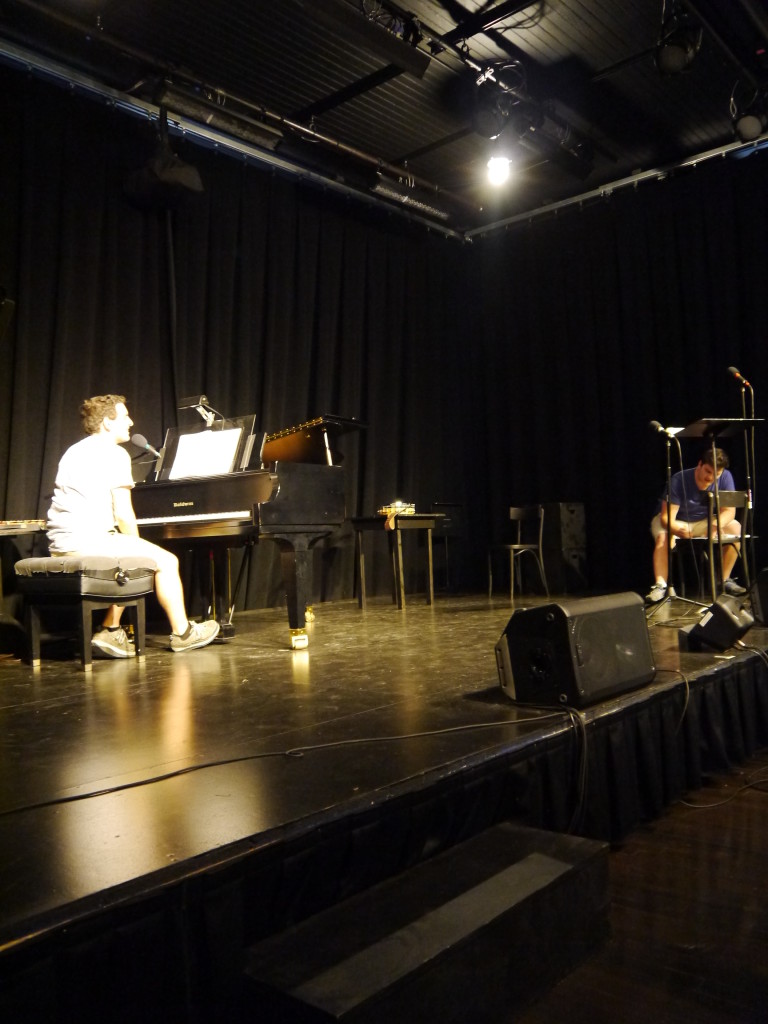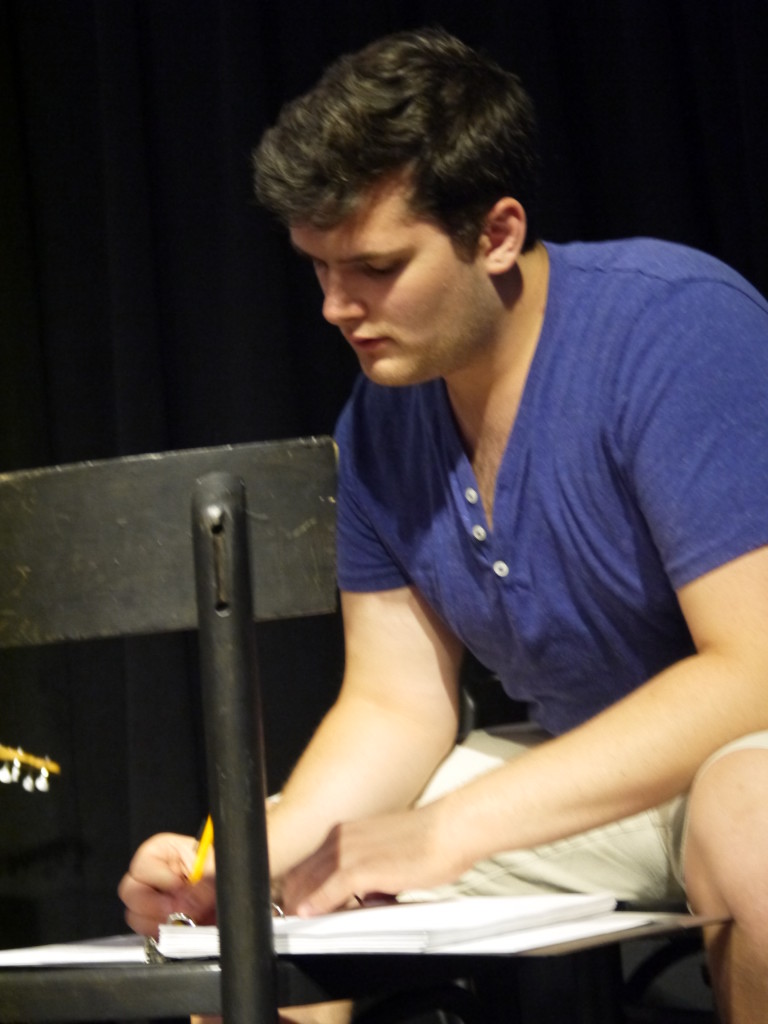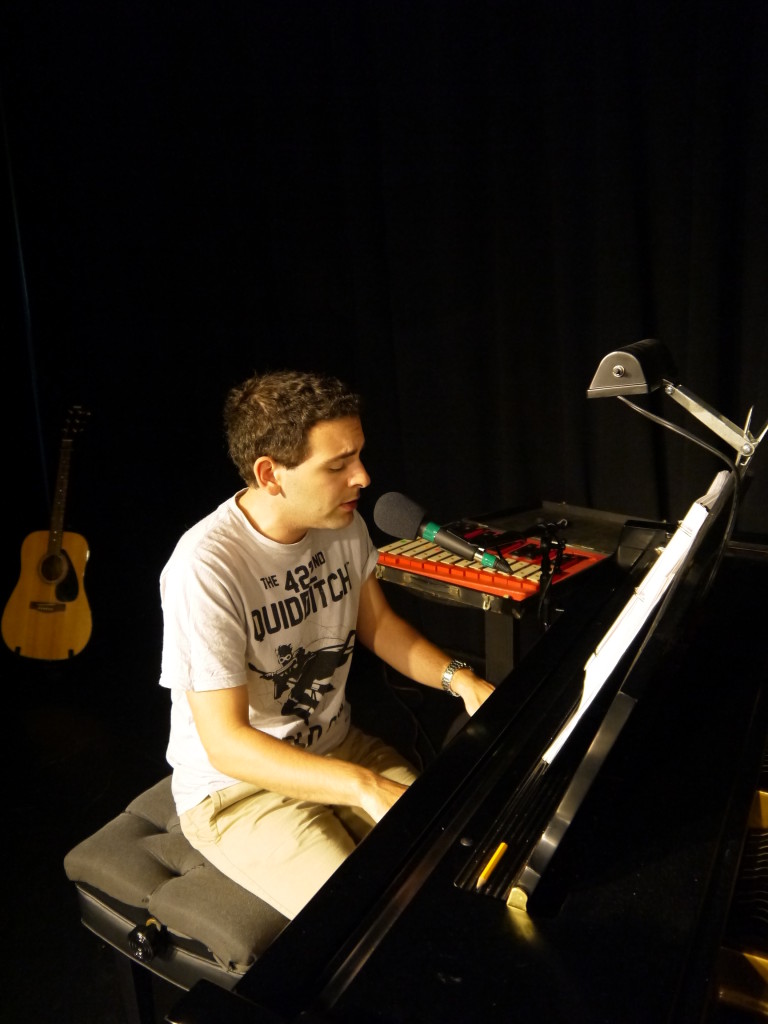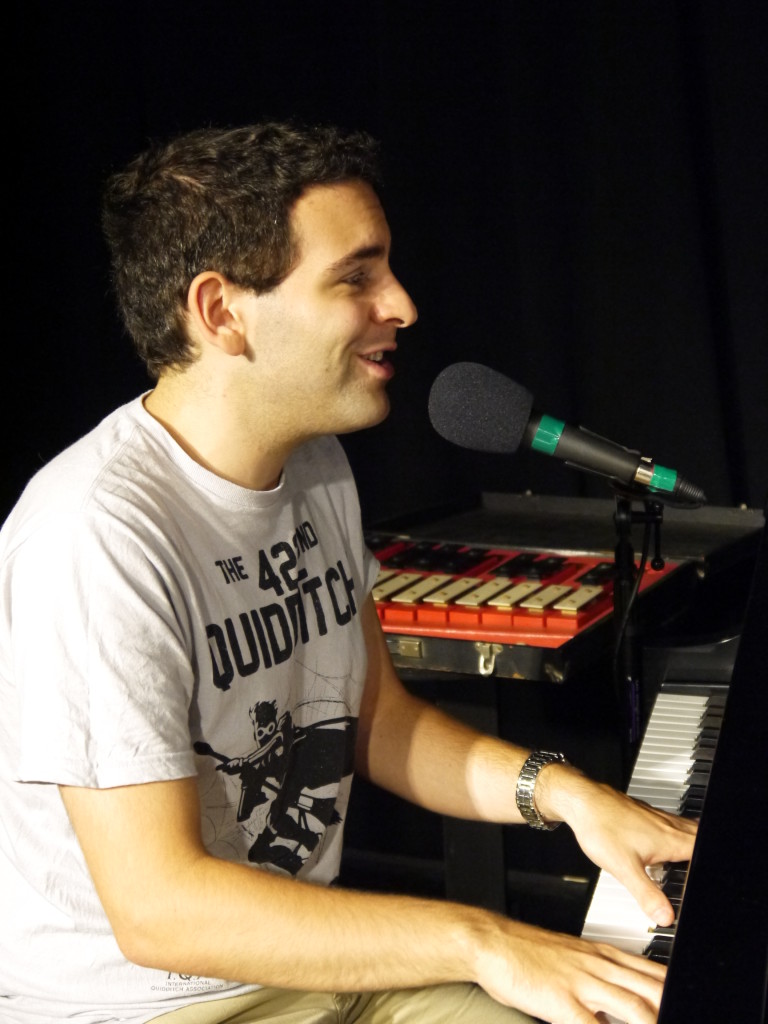 Merry-Go-Round Playhouse kindly offered us comps to see their performance of On the Town that evening, which we graciously accepted!  I highly recommend it.  It was a fantastic show, with some great dancing and music!
After all the fun from the night before, we had to get serious again and get to work for the dress rehearsal Wednesday evening.  Brett Smock, the artistic director for the Festival attended and gave us some great feedback.  We worked furiously the next day to incorporate his suggestions before opening night!
I call this, "Opening Night Faces" or "100 chins":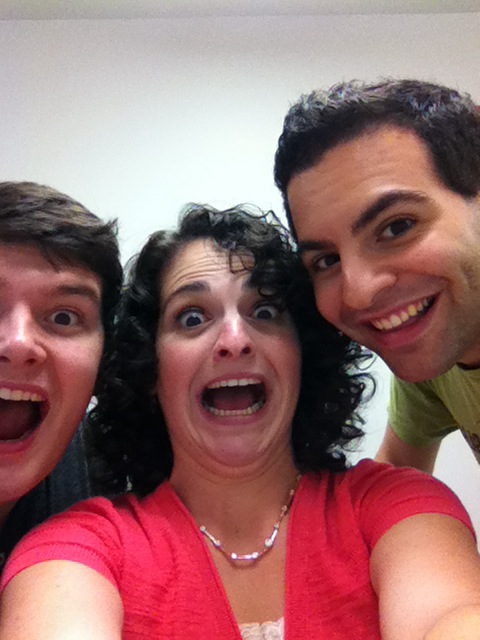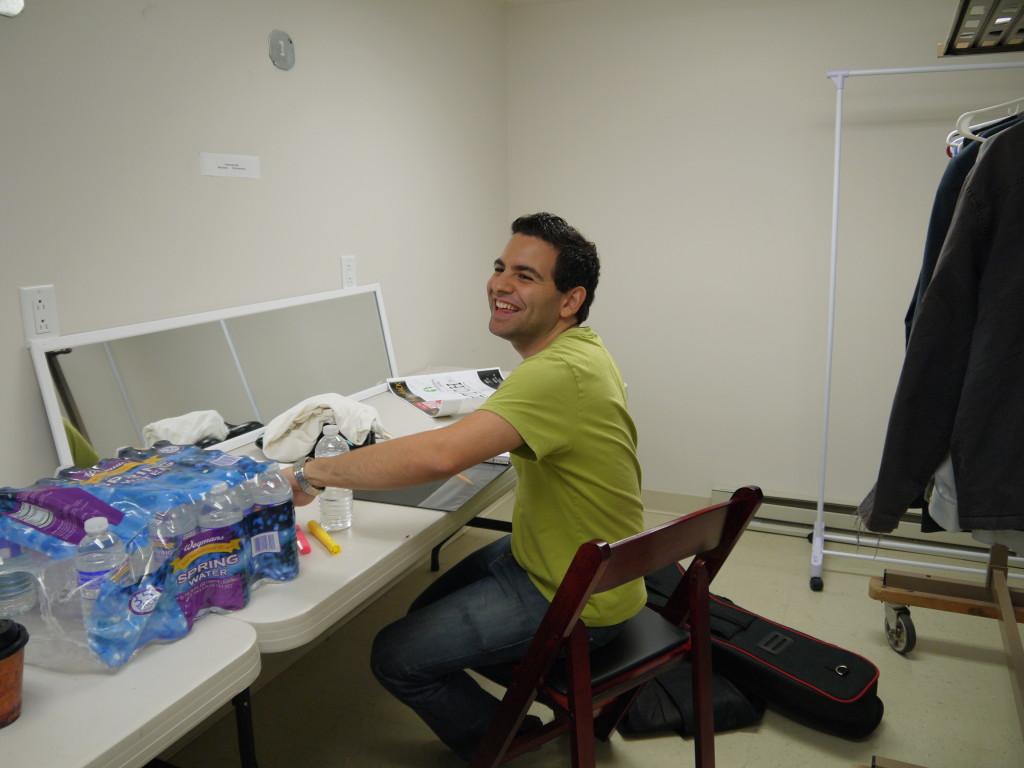 TJ is showing off our opening night gift from the staff!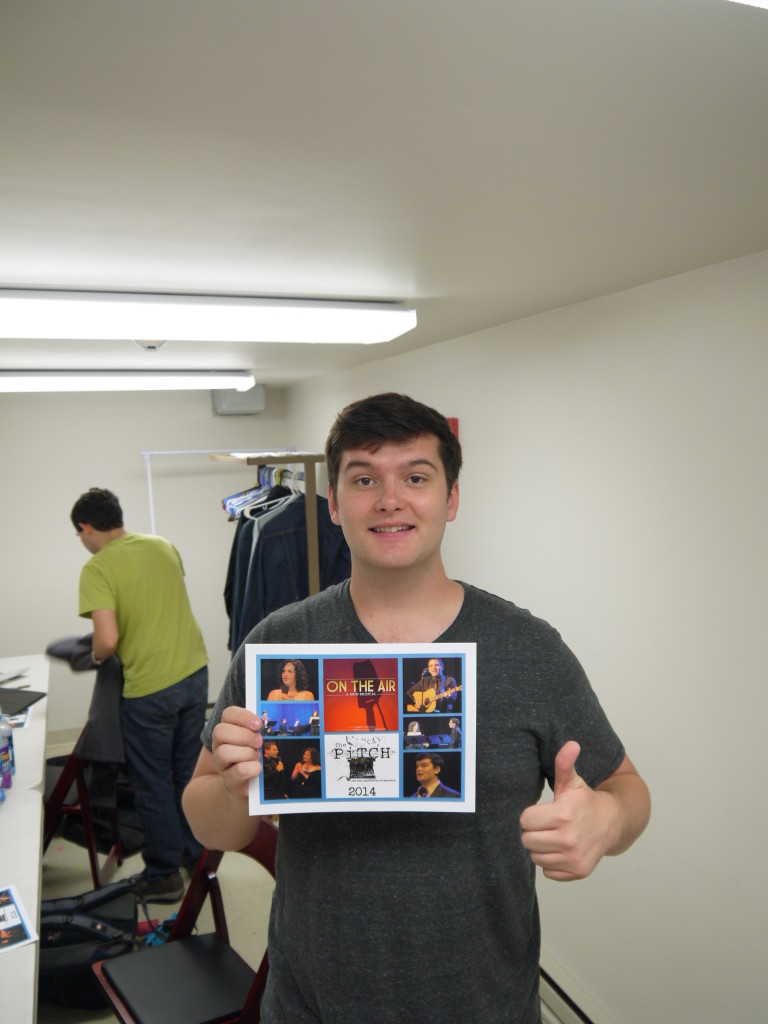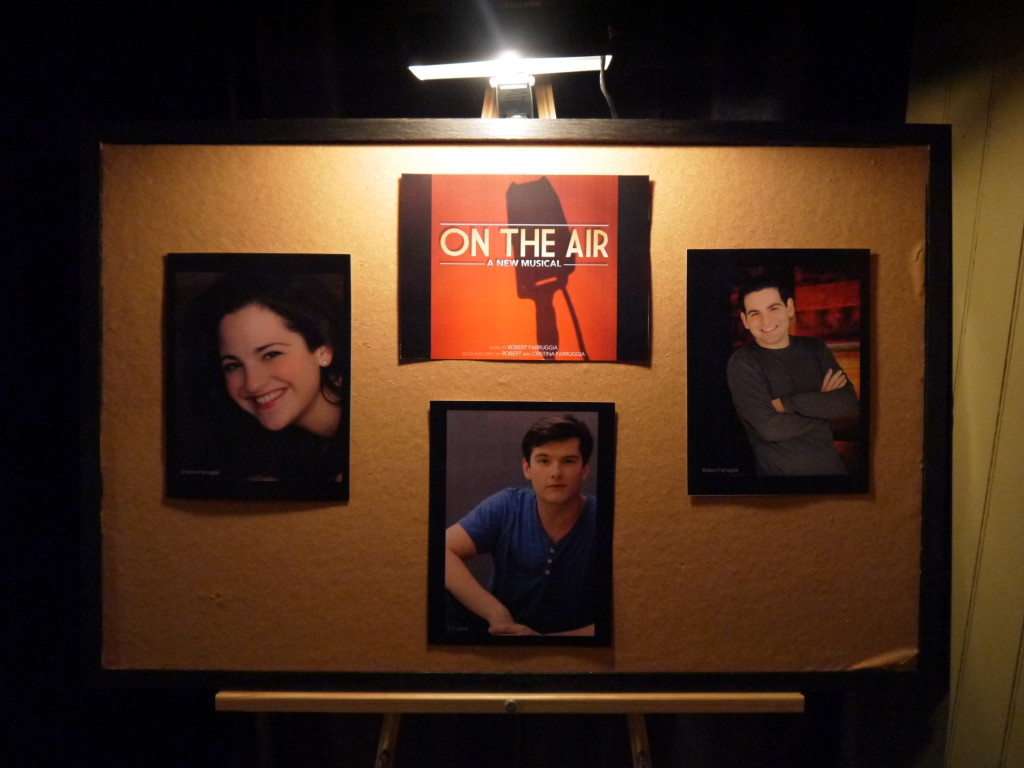 Opening night went really well! Especially after the changes we incorporated that afternoon.  Not going to lie, I was a bit nervous on the type of feedback we would receive.  We were told that the audiences can be pretty blunt.  However, it was really great and extremely helpful! Some of it reiterated things we knew we had to work on, some we never even gave much thought to until it was presented to us, and some took weight off our shoulders–"Oh good! That came across! Thank God!"
We're really excited to get back to the theatre today and work on those changes before our second performance!