I'm not sure when authors reached the level where girls were fangirling over meeting them, but I think it's an amazing and wonderful thing.  Maybe it started with JK Rowling? Who knows.  All I know is I was totally fangirling at the Heir of Fire launch party at Books of Wonder in NYC.
Sarah J. Maas was joined by her two besties, the amazing Susan Dennard and Alexandra Bracken.
The room was packed; Jess and I squeezed our way toward the back.  We were surrounded by a bunch of teenage girls, but some older ones as well, waiting to hear the panel.  It was a fun, informal, girls get-together (ok, a few boys were thrown into the mix as well), where Sarah, Susan, and Alexandra discussed Star Wars, Sailor Moon, Tamora Pierce, Outlander, and some embarrassing early writing samples from High School.
I think everybody in that room wanted to be friends with them by the end of the night–that's how down to earth and fun the three of them are.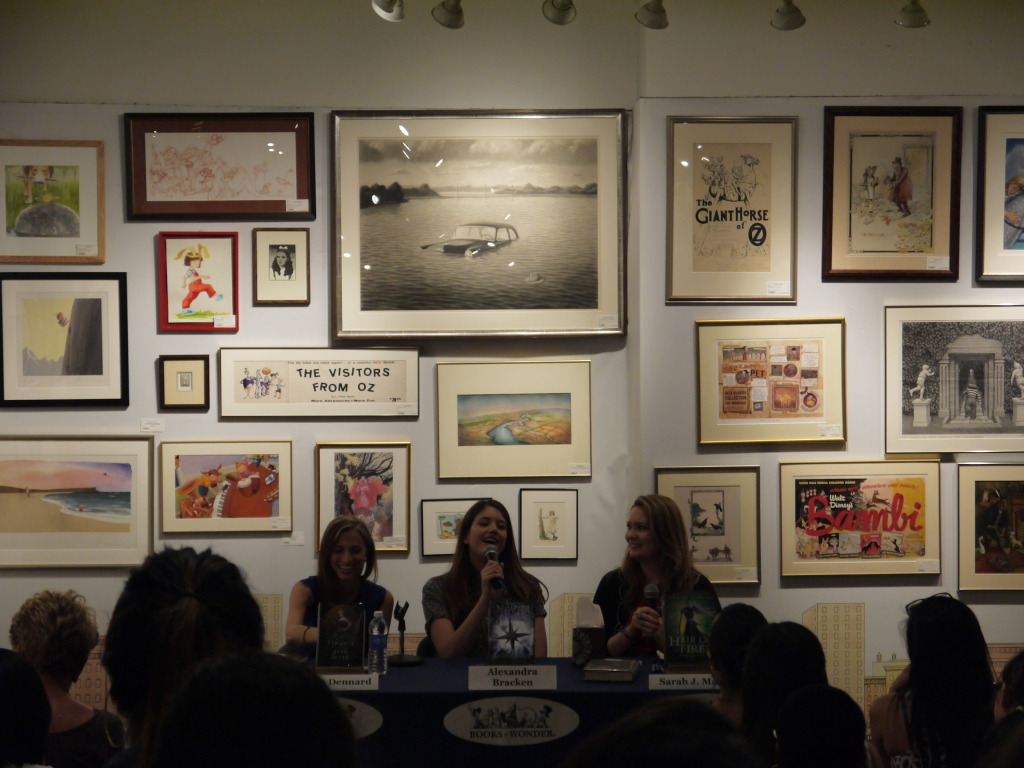 What's great about book signings and events are you get to meet other bloggers and fans just like yourself.  Janet Cadsawan came to the signing and I was able to get a pic with her 🙂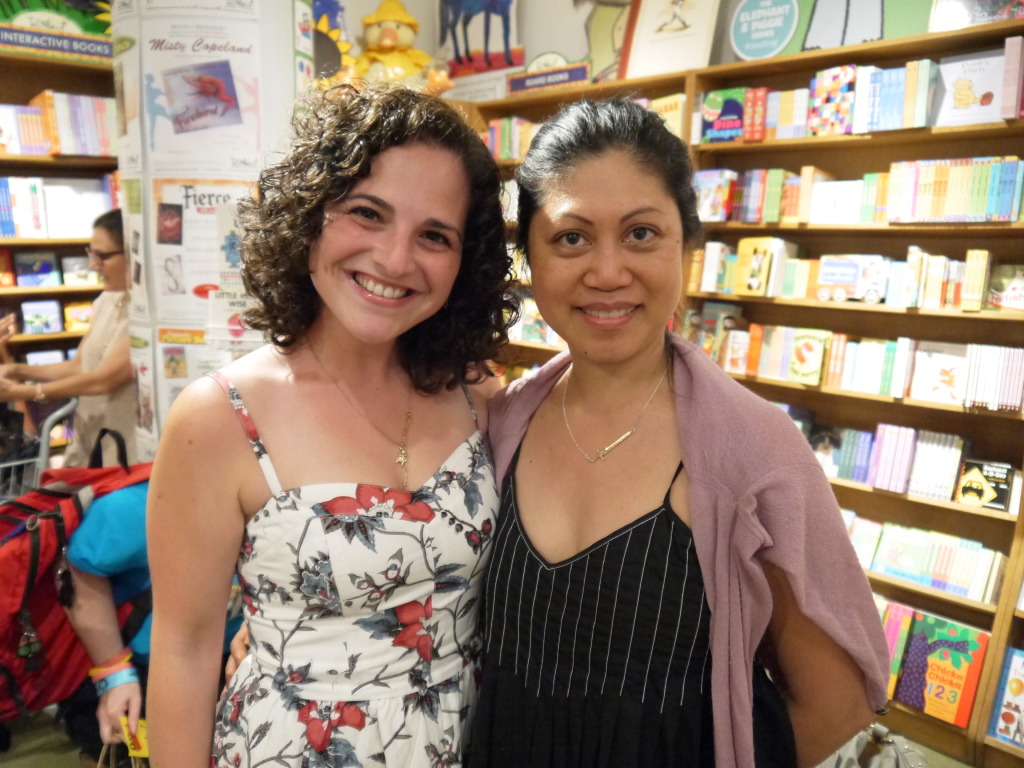 For those of you unfamiliar with Janet, she owns her own jewelry studio where she designs not only gorgeous, original pieces, but ones based on literary works such as Sarah's Throne of Glass series, the All Souls Trilogy, and Fifty Shades of Grey to name a few.  Check out her work! She's truly awesome (I own Chaol's Amethyst Ring and will probably be adding many more pieces to my collection).
Jess and I were literally the second to last people on the line so I had some time to get some shots of Sarah, Alexandra, and Susan signing their books.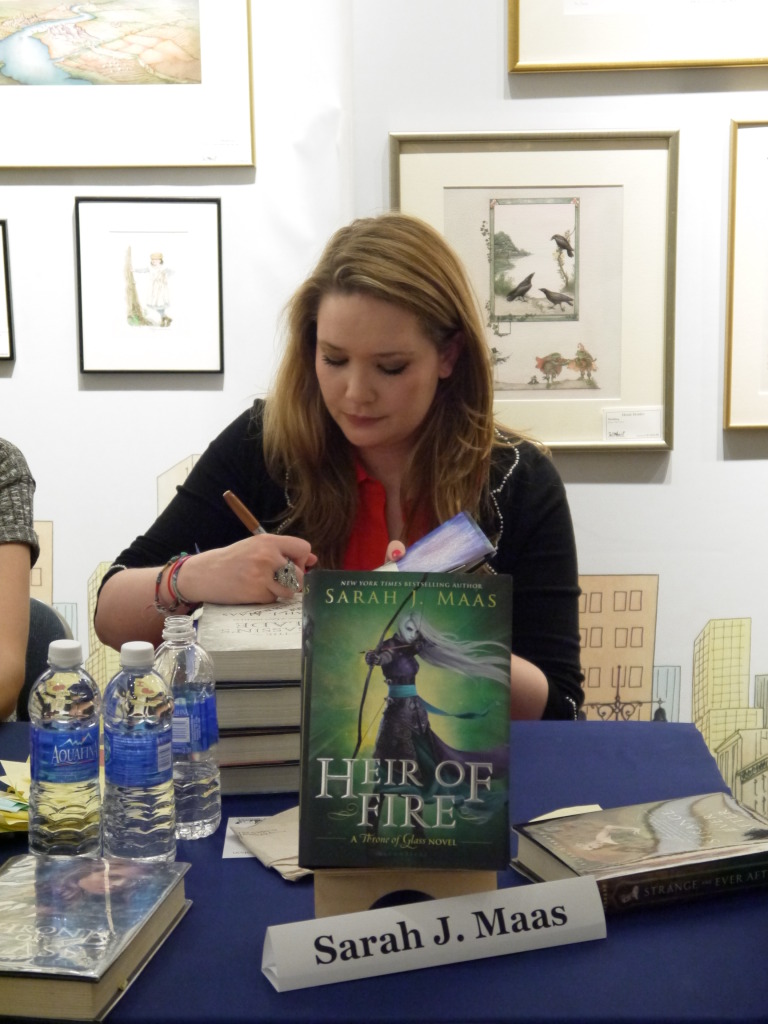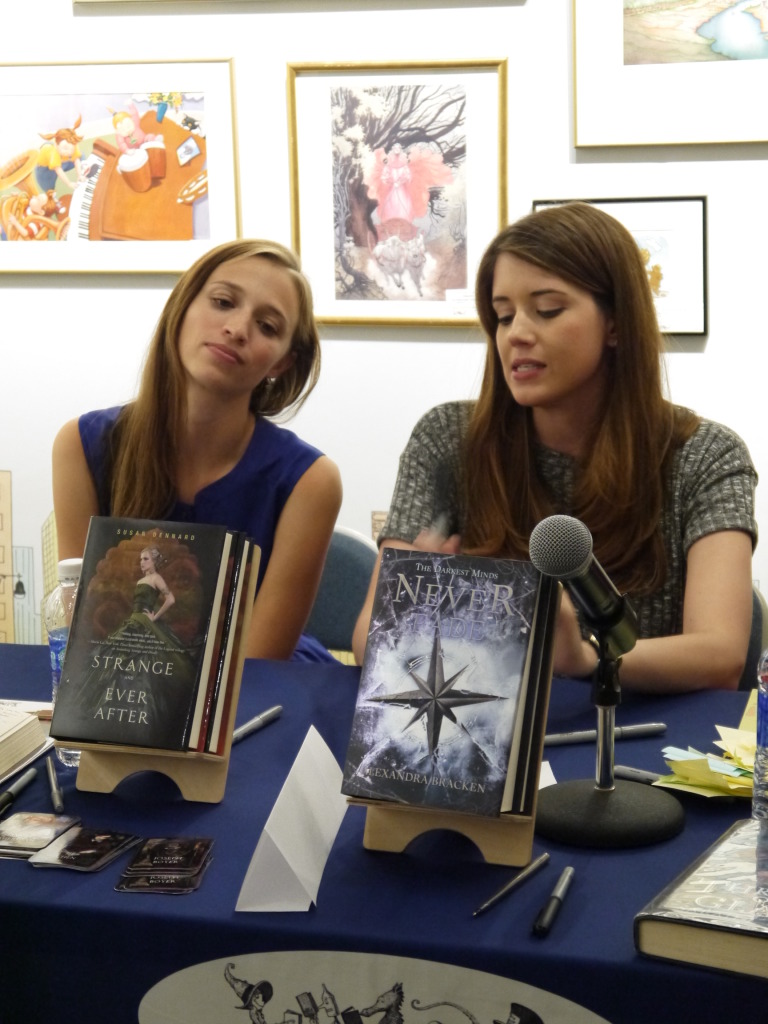 Here I am with Sarah as she's signing my book! I was trying very hard not to embarrass myself with all the feels I was feeling.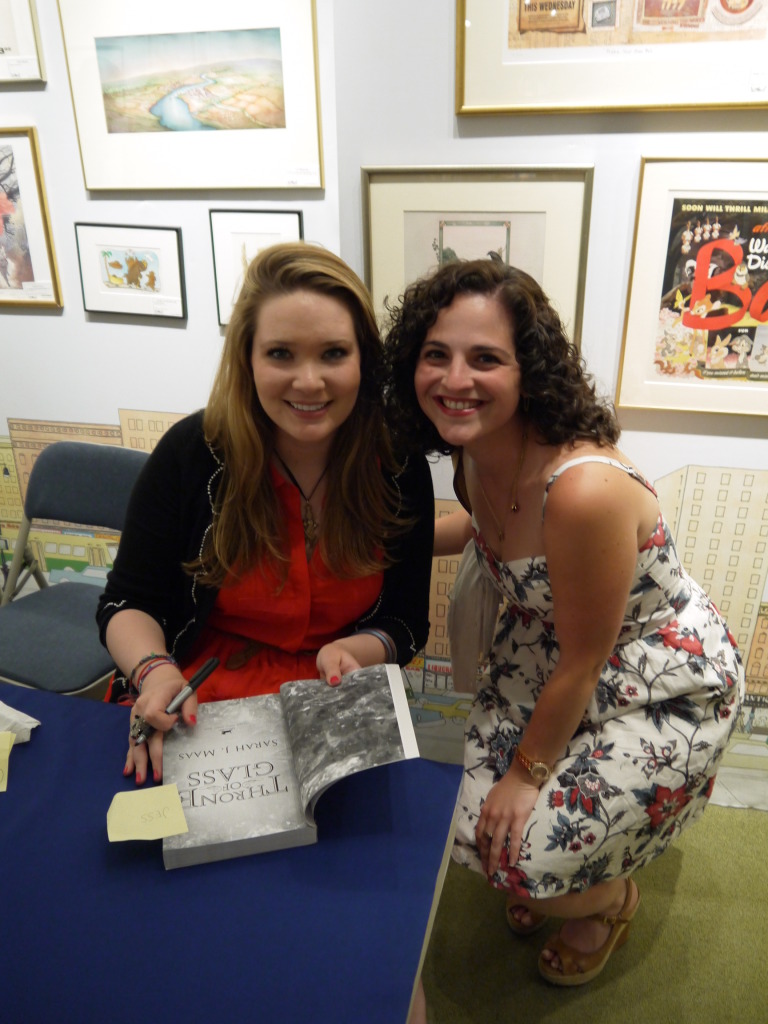 Here's Sarah and Jess.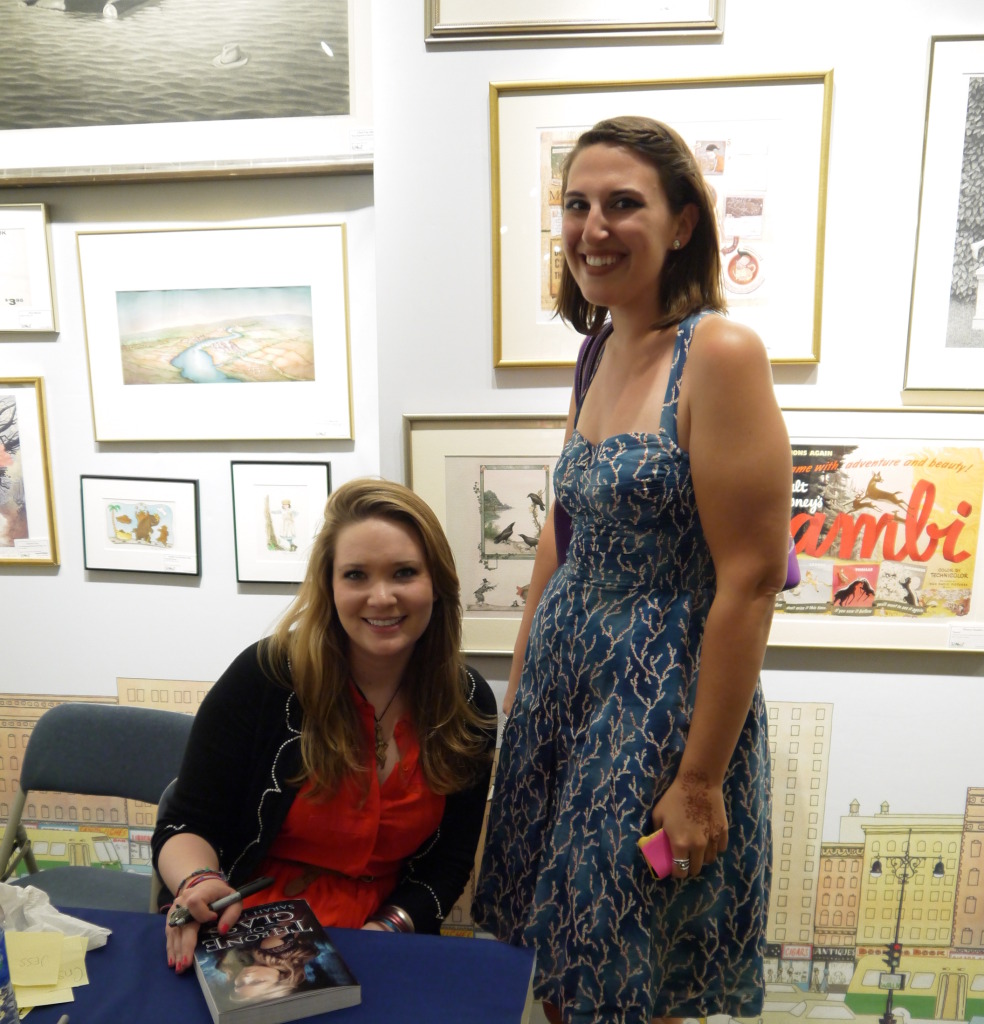 I managed to snag a pic with Susan as well.  We discussed our mutual jealousy of Sarah's Scottish adventures and the Outlander TV show.  (Alexandra, we'll have to grab a shot next time!)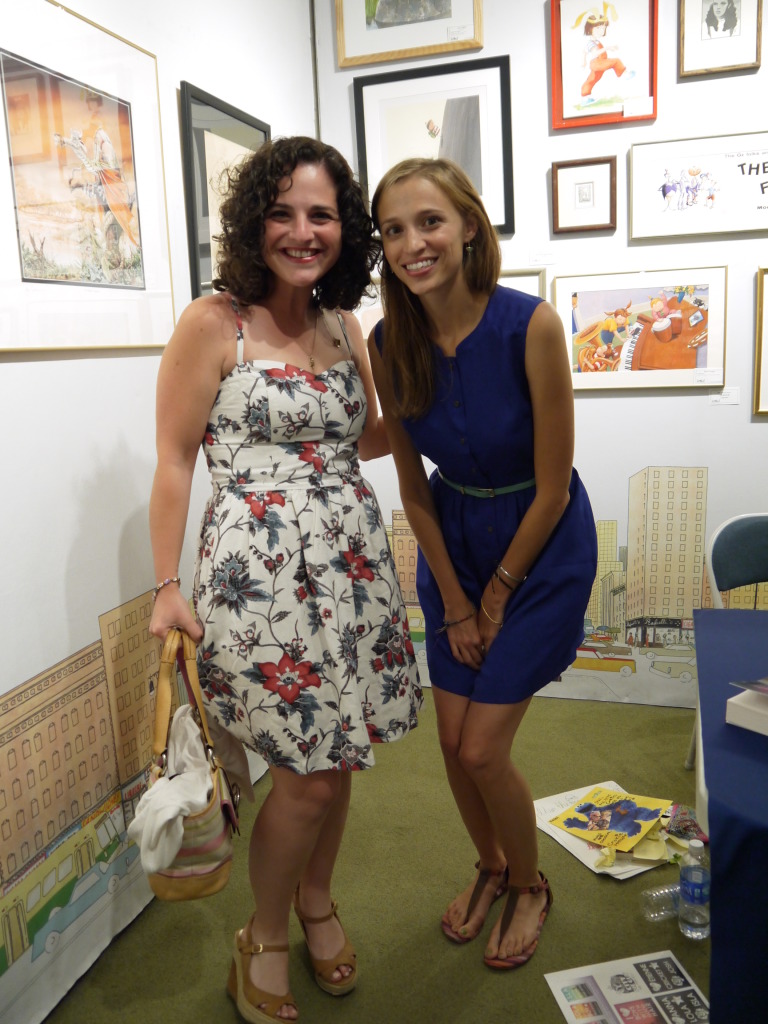 As we were leaving, Jess insisted on getting a picture in front of the Books of Wonder window with their Little Elliot window display.  She might be a bit obsessed, but who am I to judge? 😉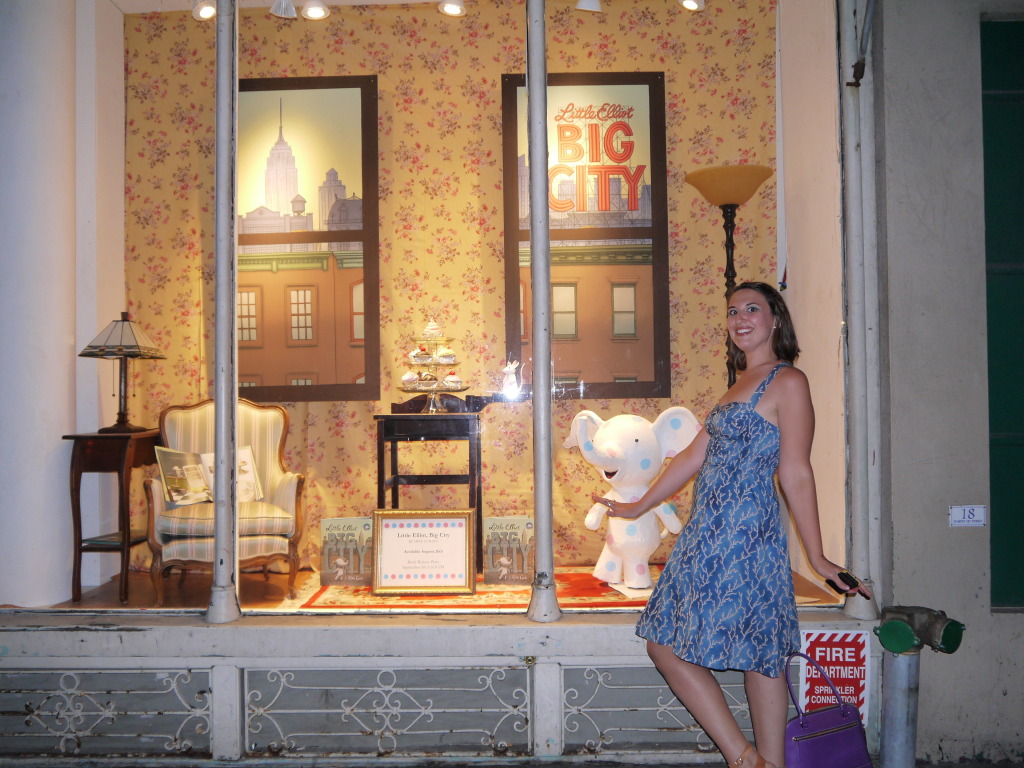 Like I mentioned earlier, we were the second to last ones online so we didn't get out of the signing till around 10:30pm.  At that point we were starving.  The only place open was Big Daddy's a few blocks away.  It's a funky little diner with eclectic decorations and old school charm.  They also offer tater tots instead of fries.  Tater Tots people.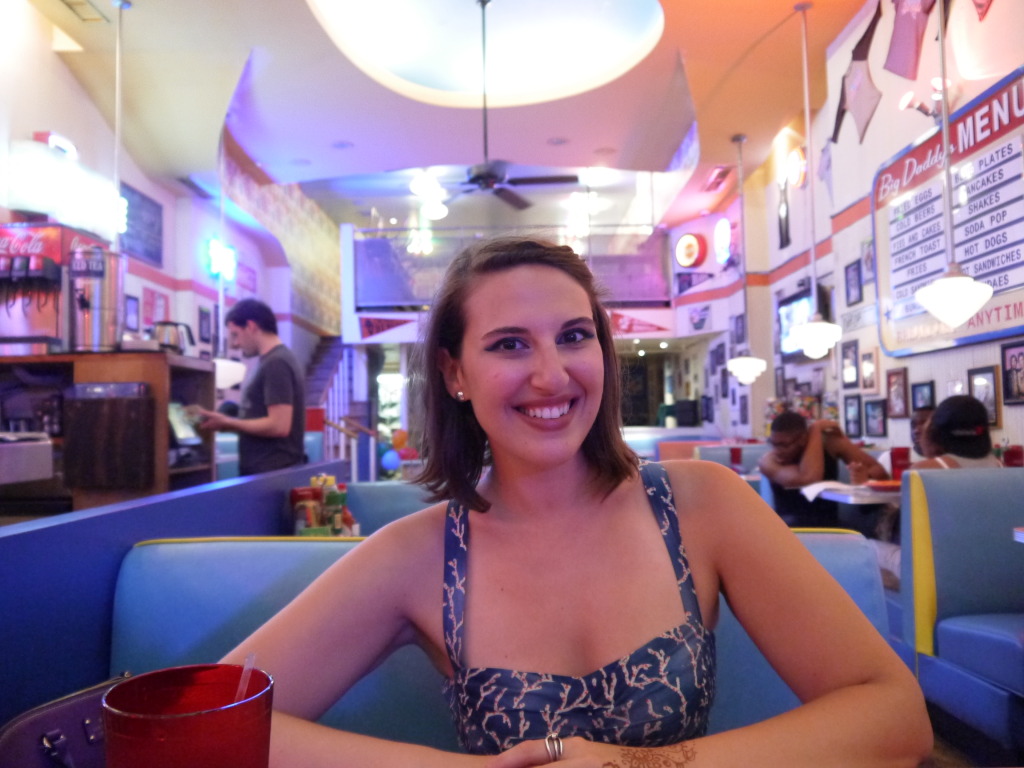 Coincidentally, we ran into Sarah, Alexandra, and Susan on our way out who were also starving and decided to grab a bite to eat!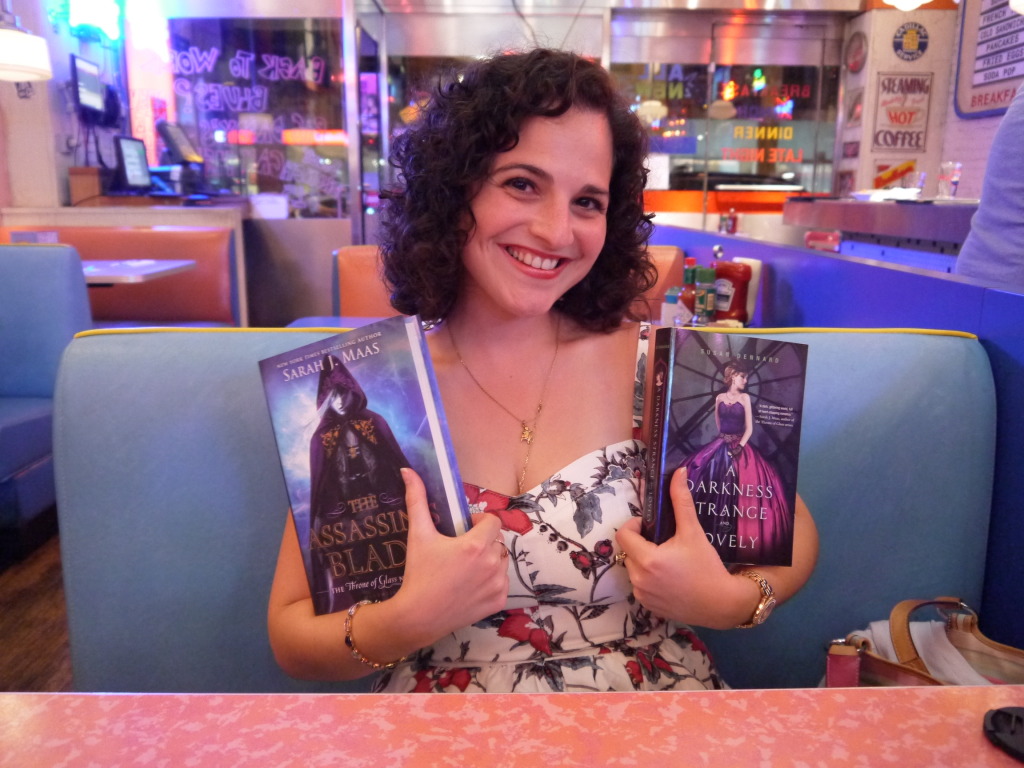 It was an awesome fangirl night 🙂