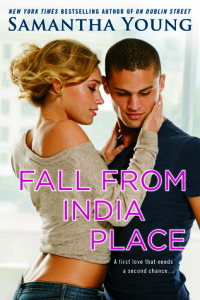 Title: Fall From India Place
Author: Samantha Young
Genre: New Adult
Publisher: NAL
Publication Date: June 3, 2014
Pages: 294
Buy:Amazon

When Hannah Nichols last saw Marco D'Alessandro, five long years ago, he broke her heart. The bad boy with a hidden sweet side was the only guy Hannah ever loved—and the only man she's ever been with. After one intense night of giving into temptation, Marco took off, leaving Scotland and Hannah behind. Shattered by the consequences of their night together, Hannah has never truly moved on.

Leaving Hannah was the biggest mistake of Marco's life, something he has deeply regretted for years. So when fate reunites them, he refuses to let her go without a fight. Determined to make her his, Marco pursues Hannah, reminding her of all the reasons they're meant to be together.

But just when Marco thinks they're committed to a future together, Hannah makes a discovery that unearths the secret pain she's been hiding from him, a secret that could tear them apart before they have a real chance to start over again…
I love this series.  One, because you don't have to read them in order, although I highly recommend it, and two, because they're great!
I started reading Samantha Young with On Dublin Street and was hooked.  I read the rest of that series and her other YA novels as well (my favorite was the Fire Spirits series–helloooo Genies!).  Her "On Dublin Street" series is New Adult, but really fantastic.
Hannah Nichols runs into Marco D'Alessandro–her first love and the boy she least wanted to see–five years after their final, painful encounter where he broke her heart.  Hannah is convinced she's moved on and no longer needs him in her life, but people can change as Marco is so determined to show her.
In the style of the rest of the series, Fall from India Place, is typical New Adult, but still an enjoyable read.  Many people are turned off by NA in general, but I just take it for what it is and enjoy the style of the genre.
It was so great to see Hannah have a story of her own, after seeing her grow up in the past four novels.  Even from On Dublin Street when she's first introduced, you can't help but be drawn to her.  She's smart, loves to read, she's shy, but still assertive, and she loves her family fiercely.  We still see an evidence of that young girl in Fall From India Place, but disappointedly, she seemed a little contrived and changed since the last time we saw her.  Granted, she's gone through a traumatic experience [insert NA trope here], but I feel she lost a bit of her spunk.  Marco was an endearing character and you feel for what he went through.  You take his side through most of the novel, or at least I did, and want to yell at Hannah to get over it!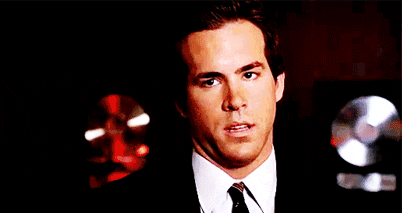 The plot moved and it was great to see some of our favorite characters from the previous novels and where they are now.  I won't give anything away in case you want to read the rest of the series (which you should!! ::evil stare down glare::), but I think most fans will be happy with their outcomes.
If you want a great NA read, this is the one to pick up.  In a genre that is up and coming and not always embraced, this is a perfect example of New Adult getting it "right".