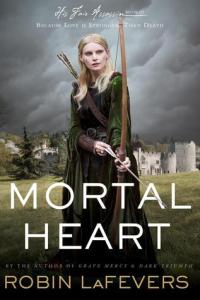 Title: Mortal Heart (His Fair Assassin #3)
Author: Robin LaFevers
Genre: YA, Fantasy
Publisher: HMH Books for Young Readers
Publication Date: November 4, 2014
Pages: 444
Buy:Amazon

Annith has watched her gifted sisters at the convent come and go, carrying out their dark dealings in the name of St. Mortain, patiently awaiting her own turn to serve Death. But her worst fears are realized when she discovers she is being groomed by the abbess as a Seeress, to be forever sequestered in the rock and stone womb of the convent. Feeling sorely betrayed, Annith decides to strike out on her own.

She has spent her whole life training to be an assassin. Just because the convent has changed its mind doesn't mean she has…
Oh this series! My friend Jenn calls it the assassin nuns series–a bit oxymoronic, but it works!
This is the third and final book in the "His Fair Assassin" trilogy and it definitely lives up to its' predecessors.  I remember picking up the first in the series thinking it seemed like a really original idea; it kept me hooked from the first page.  Jenn and I were waiting forever for this book to finally come out.  (Ok, not forever, but it certainly seemed so!)
Annith has waited patiently her whole life to be chosen by the Abbess and Mortain for a mission, however, one never comes.  When she finds out that the abbess wants her to become the convents' new seeress–never to leave its' walls–she knows she has to take matters into her own hands, especially since she suspects the Abbess' intentions no longer have the girls' or Mortain's interests at heart.  Leaving the convent, she falls into the company of the famous Hellequinns–Mortain's specialized soldiers–and their brooding leader, Balthazaar.  Annith must discern her growing feelings for him while trying to discover the Abbess' true motives, all under the immenent threat of the French invasion.  After discovering the true nature of her past, she must decide her path and the future of not only her country, but her entire faith.
Can I just say…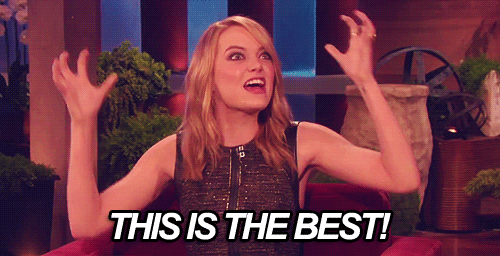 Seriously.
The twists and turns and revelations in this book!!! I didn't see any of them coming!
I loved Annith.  She's such an kick-ass, flawed character.  Throughout the novel, she struggles with her past while trying to please everyone, while taking the huge risk to make her own decisions and finding happiness–something that could have devastating results.  Ismae and Sybil show up again and are fantastic as always, especially their interactions with their respective lovers.
Balthazaar. I loved him.  Such a wonderful, tortured character, especially his story arc.  His plot twist was so unexpected, but so appropriate.  I won't give anything away, but trust me, you're going to be like: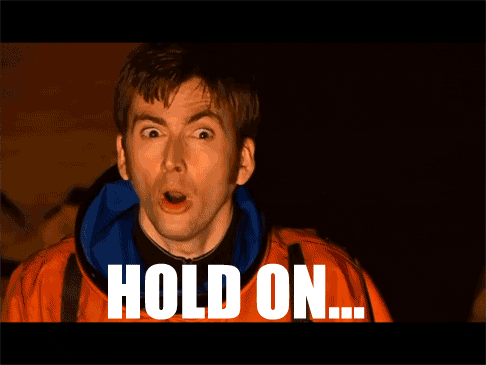 The plot will keep you guessing left and right.  So many discoveries and revelations!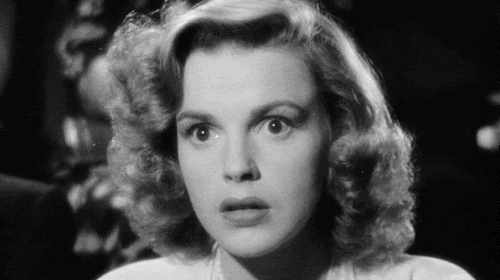 Every moment you turned the page you were like: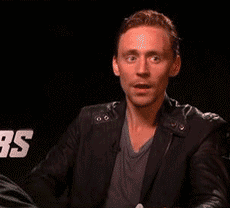 I've had major book hangover from this book.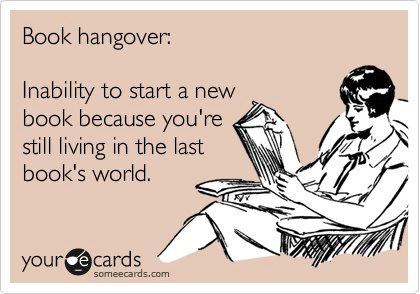 This hasn't happened in a while.  It just proves how fantastic a read it really was.
I can't say a single thing I disliked about it.  I'm hoping this won't be the end since I was left with a few questions–ones I can live with if it is the end, but I hope it isn't!
Pick up this book/series–like yesterday.