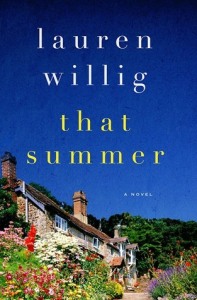 Title: That Summer
Author: Lauren Willig
Genre: Historical Fiction, Fiction
Publisher: St. Martin's Press
Publication Date: June 3, 2014
Pages: 352
Buy:Amazon

2009: When Julia Conley hears that she has inherited a house outside London from an unknown great-aunt, she assumes it's a joke. She hasn't been back to England since the car crash that killed her mother when she was six, an event she remembers only in her nightmares. But when she arrives at Herne Hill to sort through the house—with the help of her cousin Natasha and sexy antiques dealer Nicholas—bits of memory start coming back. And then she discovers a pre-Raphaelite painting, hidden behind the false back of an old wardrobe, and a window onto the house's shrouded history begins to open…1849: Imogen Grantham has spent nearly a decade trapped in a loveless marriage to a much older man, Arthur. The one bright spot in her life is her step-daughter, Evie, a high-spirited sixteen year old who is the closest thing to a child Imogen hopes to have. But everything changes when three young painters come to see Arthur's collection of medieval artifacts, including Gavin Thorne, a quiet man with the unsettling ability to read Imogen better than anyone ever has. When Arthur hires Gavin to paint her portrait, none of them can guess what the hands of fate have set in motion.From modern-day England to the early days of the Preraphaelite movement, Lauren Willig's That Summer takes readers on an un-put-downable journey through a mysterious old house, a hidden love affair, and one woman's search for the truth about her past—and herself.
I will read anything that Lauren Willig writes.  I mean it can be about a chipmunk who wants to be an astronaut and I'm sure it would be fantastic.  I've been reading Lauren's books for years now.  It all started with her Pink Carnation Series, specifically this one.  I even remember when and where I picked it up.  I was a sophomore in college and browsing titles in my local Barnes and Noble.  I came across The Secret History of the Pink Carnation and I was extremely intrigued–French spies? Men in Breeches? A young woman studying in London?
I mean hello.
I devoured that book and from then on, I was hooked.  I even got my friend Jess on the Lauren band wagon.  We now show up to practically all her readings and have gotten to know her.  Lauren even helped Jess with one of her school assignments.  (Notice how awesome she is at this point?)  Most of Lauren's books, up until recently, have been part of the Pink Carnation series.  Each cover has a specific flower inspired spy.  At (almost) every reading, Jess and I try to coordinate our outfits to the color of flower on the cover.  We then have to take a picture with Lauren.  It's gotten to be a tradition that the three of us can't break (otherwise it would spell disaster–duh).  See evidence below: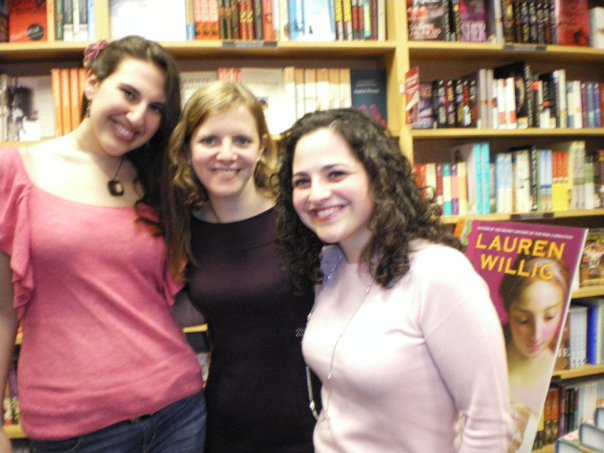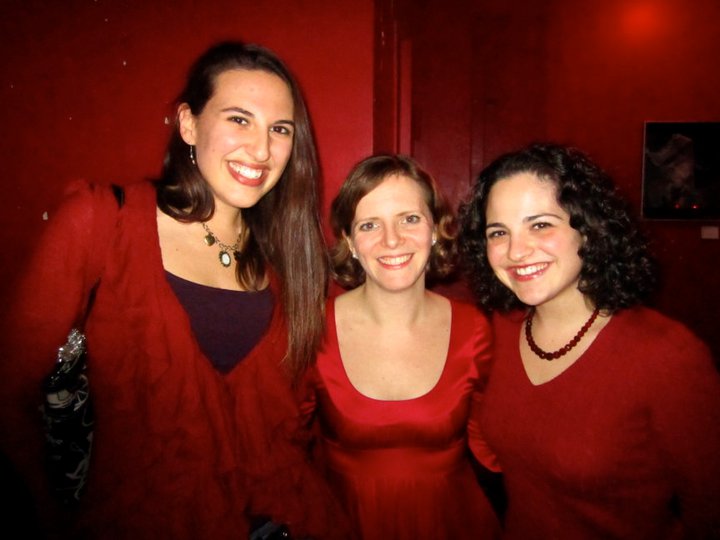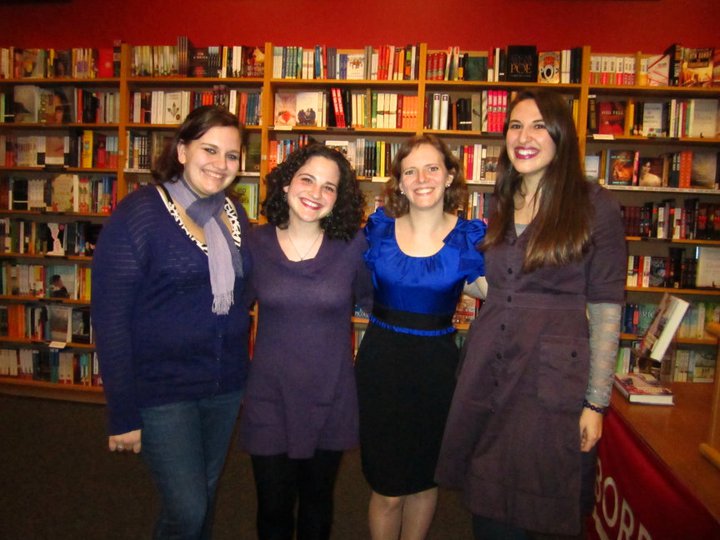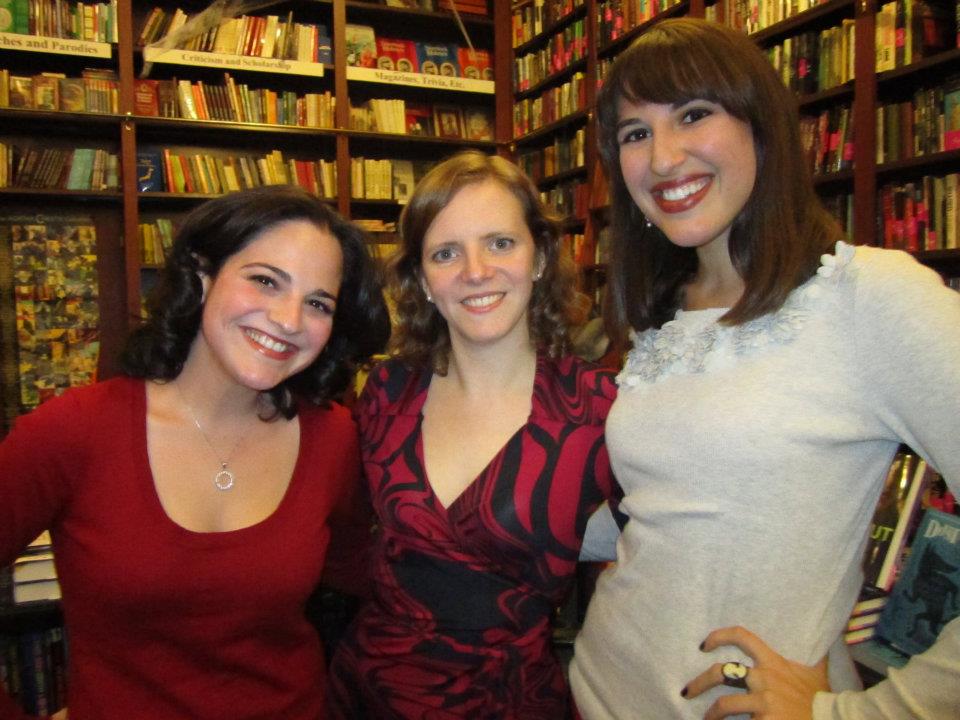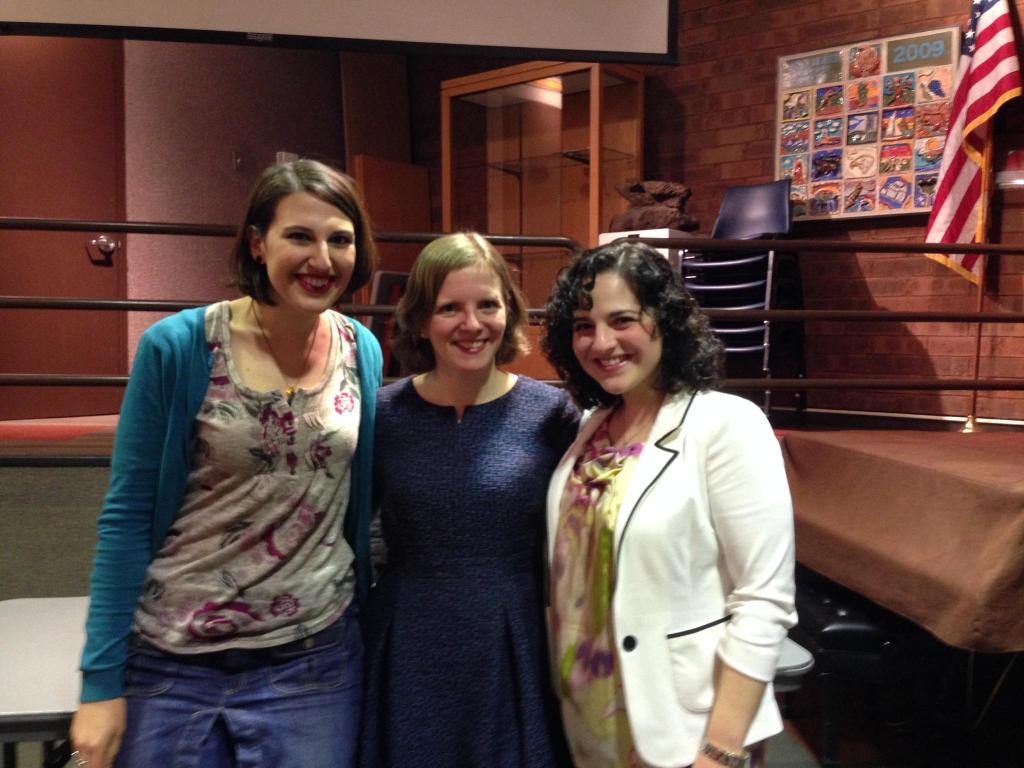 Like I mentioned earlier, Lauren started delving into some stand alone novels that don't take place during the Napoleonic era.  The Ashford Affair was her first (which was fantastic–I highly recommend it) followed by That Summer.
That Summer takes place in 2009 and 1849, telling the stories of two very different women–Julia and Imogen.  Julia has inherited a house in England from an aunt she doesn't remember.  She's forced to face some painful memories from her past in heading back to England.  Once in the house, she discovers a family secret and treasure hidden for years.  Imogen is the unhappy wife in a loveless marriage.  When her husband asks Gavin Thorne to commission a portrait of her, events are sparked that could change the fate of both women.
Ohhh the feels with this book! I literally called Jess the minute I finished it.
Me: Jess!! Ahh!
Jess: I know, Cris. I know.
Me: But…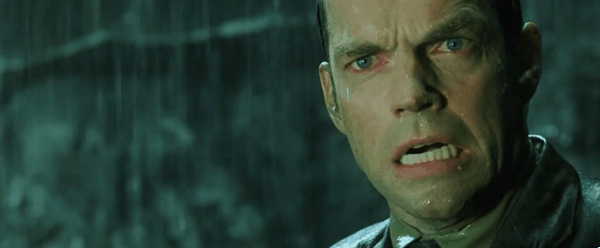 Jess: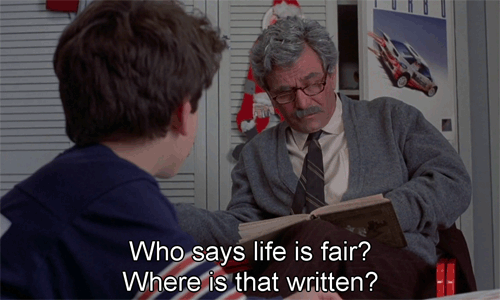 Such a fantastic story.  It will leave you with all the feelings.  You have an idea of where the ending is headed and then it completely goes in the opposite direction.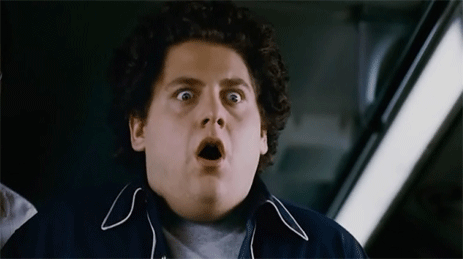 The characters are extremely engaging and you find your self deeply invested in each woman's storyline.  You emphasize with Julia and want her to face the past she's so determinedly ignored while hoping Imogen finally finds the love and attention she so rightfully deserves.  The two storylines eventually intertwine (which you knew they would), but the journey to that point is filled with discoveries, twists and turns, and of course beautiful paintings.
This book will leave you feeling appreciative of the things you have and the desire and fearlessness to achieve the things you want.