I know, I know.  The title itself is enough to put you in a sugar-induced holiday coma, but you seriously need to try this recipe out.  Everybody will be raving about it!  Also, have I ever steered you wrong??
The bro and our friend Jess usually do a Cheesecake Factory trip around this time of year to sample their pumpkin cheesecake.  Actually, it's one of three that we try.  We order a bland-like one (i.e. Pumpkin), an over the top one (snickers or peanut butter cup), and an in between one (like the red velvet–yes, I know it's really not an in between one, none of them are); we split the three of them and are usually suffering the effects of high sugar levels and guilt for the rest of the night.  That doesn't stop us from doing it every year however…
I decided to make my own cheesecake for once.  I've never done it before and I was always a bit intimidated.  What if it cracks?  My solution to this: "Put a streusel topping on it so nobody will see!"
Genius.
Oh did I mention delicious as well? Yea.  It's pretty darn good.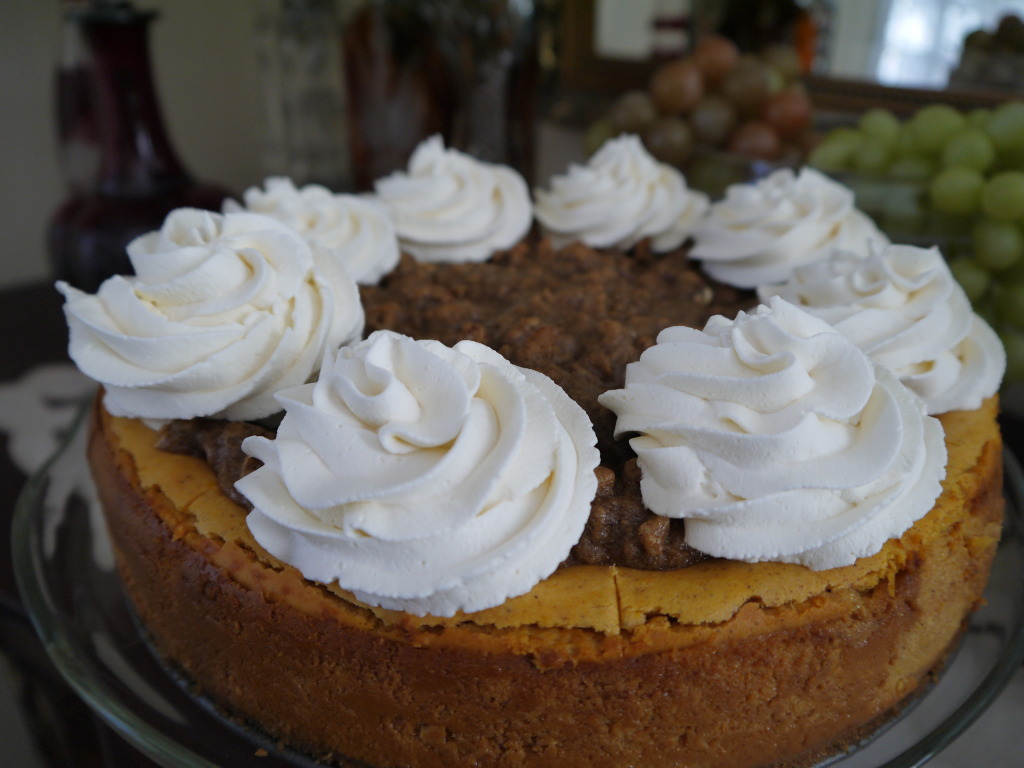 Maple Pumpkin Cheesecake with Pecan Streusel Topping
For the Crust:
1 1/4 cups graham cracker crumbs
1/4 cup granulated sugar
1/4 cup butter, melted
For the Cheesecake:
3 (8 oz.) packages of cream cheese, softened
1 (14 oz.) can sweetened condensed milk
1 (15 oz.) can of Pumpkin
3 large eggs
1/4 cup pure maple syrup
1 1/2 tsp. ground cinnamon
1 tsp. ground nutmeg
1/2 tsp. salt
For the Pecan Streusel Topping
1/2 cup packed brown sugar
1/4 cup flour
1/8 cup oats
1/4 cup butter
1/2 cup chopped pecans
1 tsp. ground cinnamon
Preheat oven to 325°F.
First make the crust.  Take about a package of graham crackers and throw them into a food processer until they're crumbs.  Add the sugar and melted butter and mix well until it has a course, sand-like texture.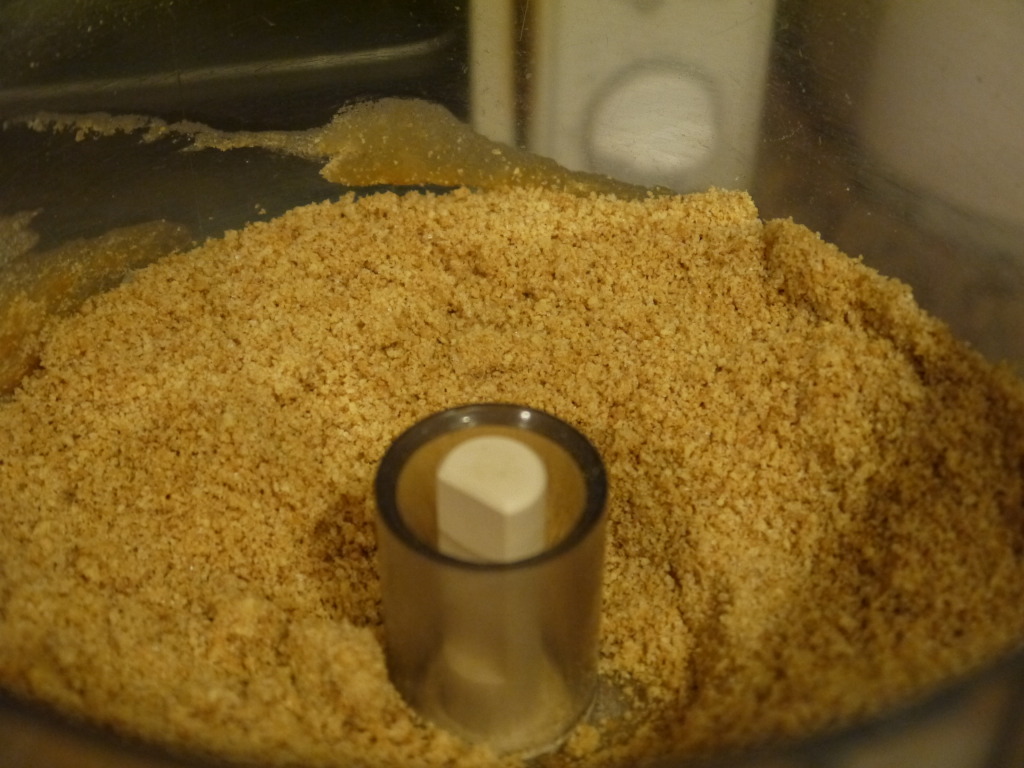 Pour the crumbs into a greased, 9 inch spring-form pan and press into the bottom of the pan until nice and smooth.  Stick this into the fridge while you make your filling.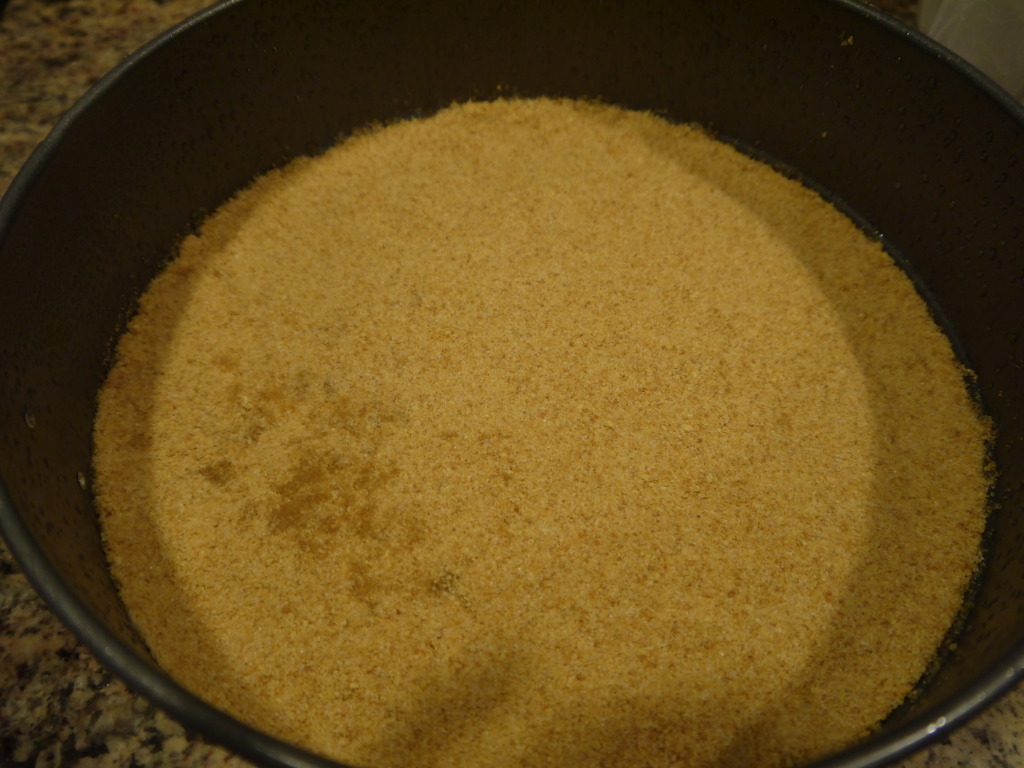 Beat the cream cheese until nice and fluffy then slowly add your condensed milk until it's nice and smooth.
Add your pumpkin, eggs, maple syrup, cinnamon, nutmeg and salt and mix well. Pour into prepared pan.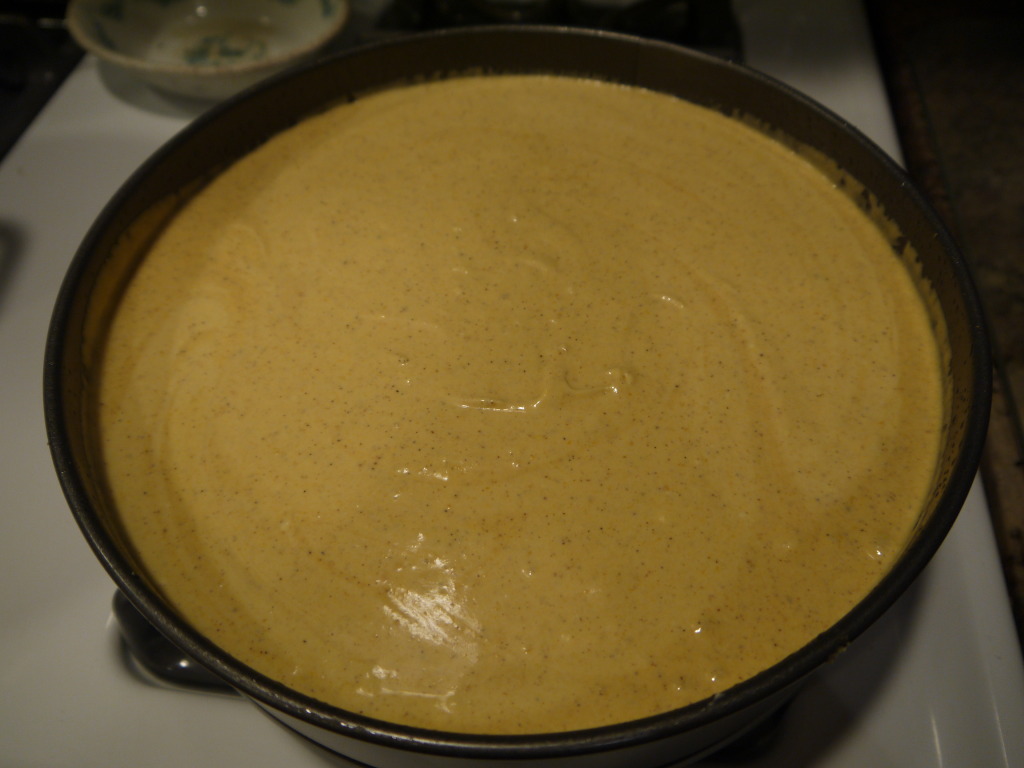 Bake your cheesecake for 1 hour and 15 min. or until the center appears nearly set when shaken.  Take out of the oven and raise the oven temperature to 350°F.  While the cheesecake is cooling a bit and the oven temp. is rising, make your Pecan Streusel Topping.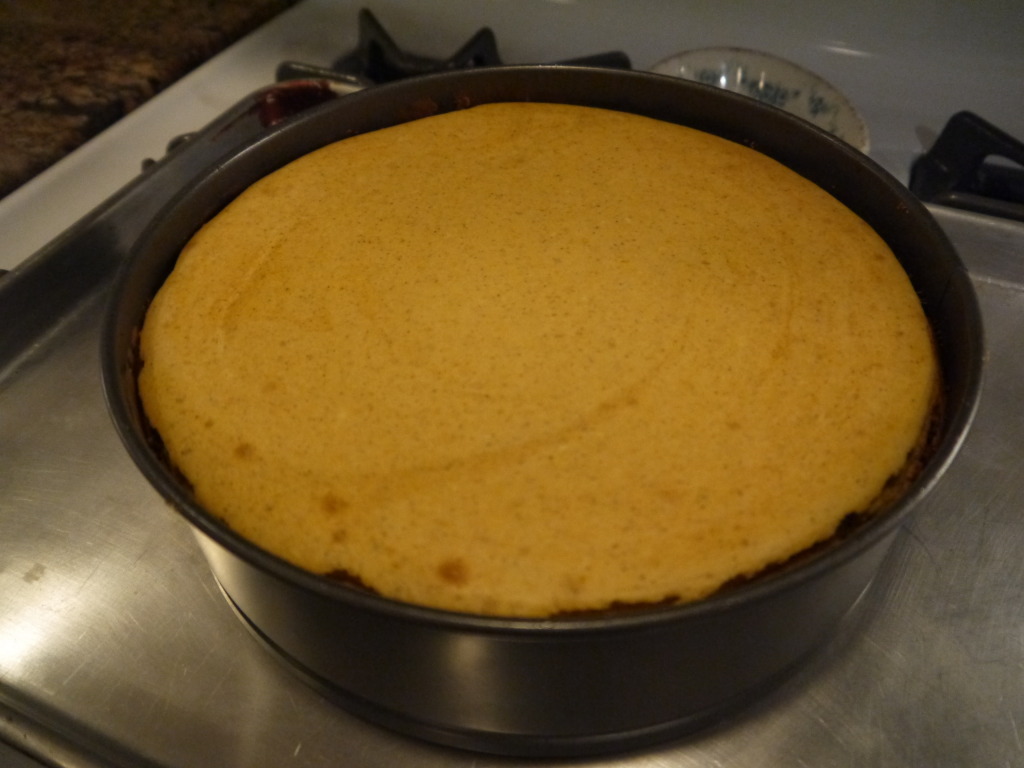 With two forks, mix your brown sugar, flour, oats, butter, pecans, and cinnamon until well incorporated.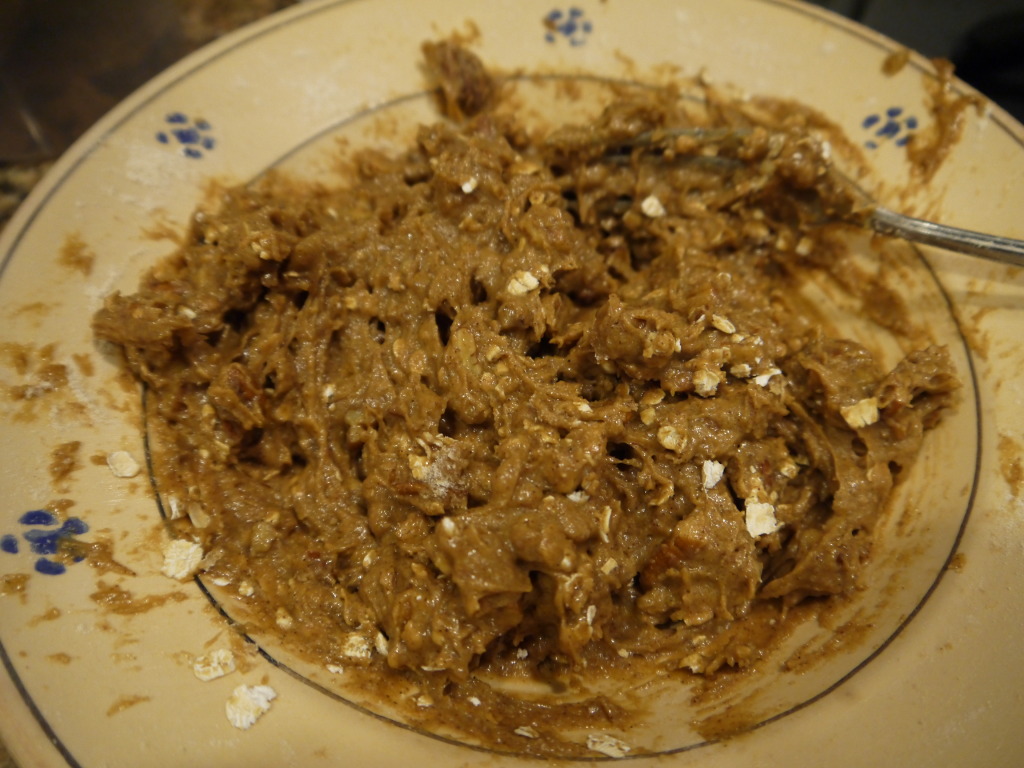 Spread the mixture onto the cheesecake and bake for another 15 min. or until the streusel topping is set.  Remove from the oven and let cool for an hour. Refrigerate for another 4 hours or over night.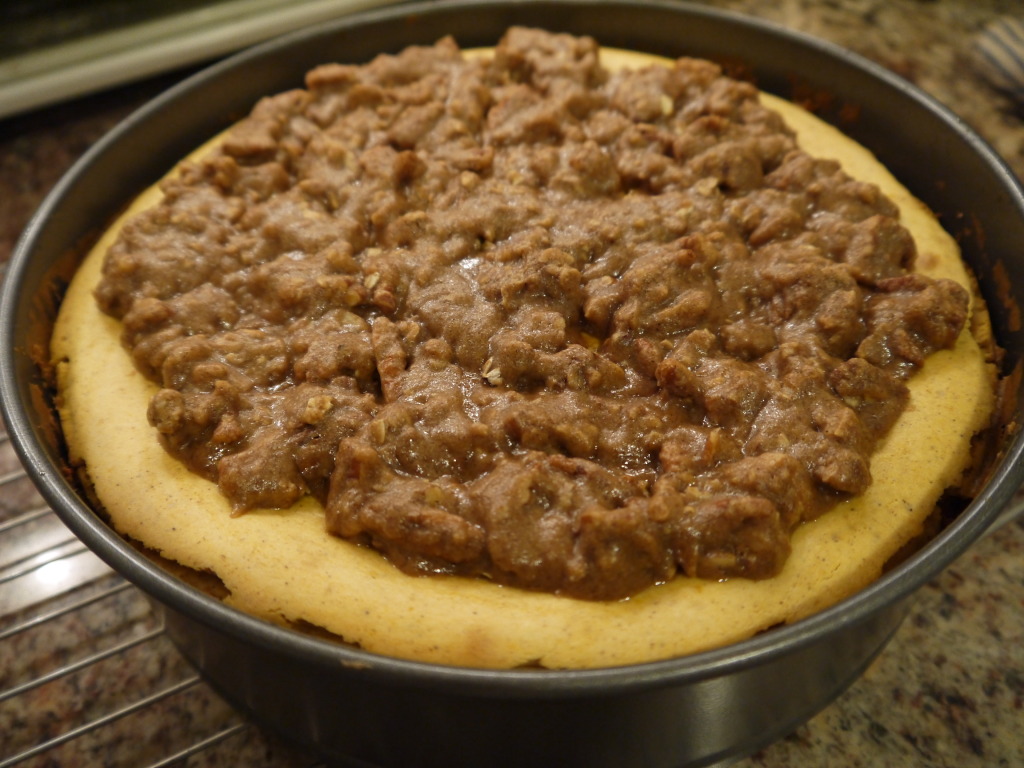 I know you wanted a nice close-up of that streusel topping…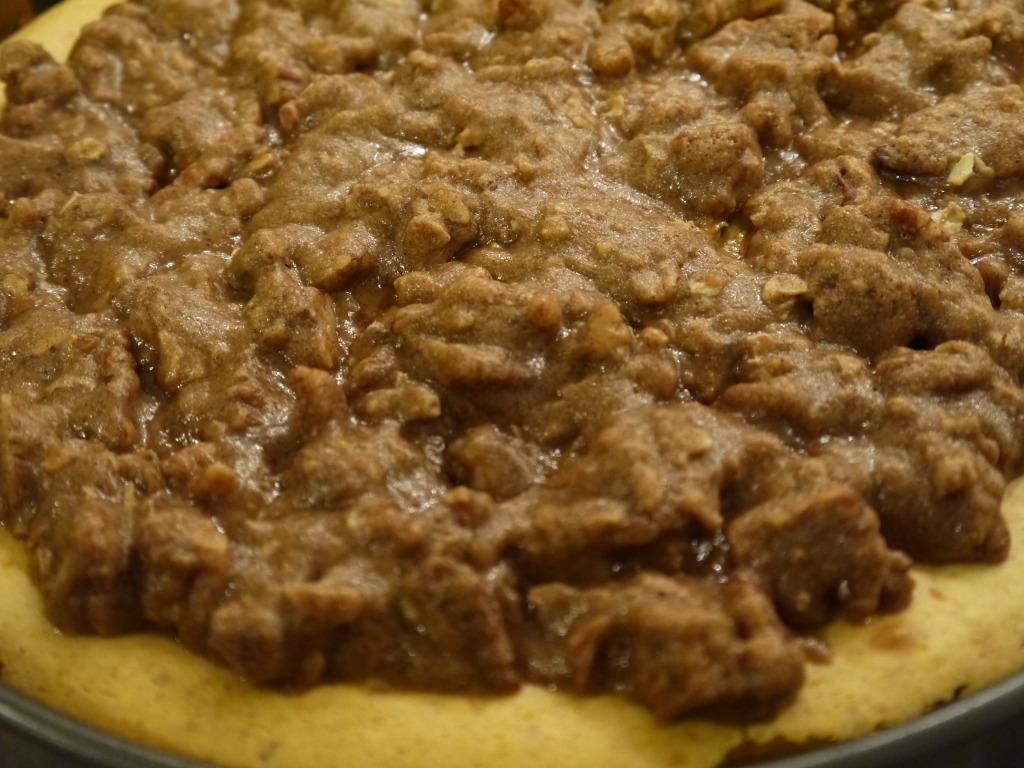 I topped my cake with homemade whip cream, but it's delicious on its own, believe me!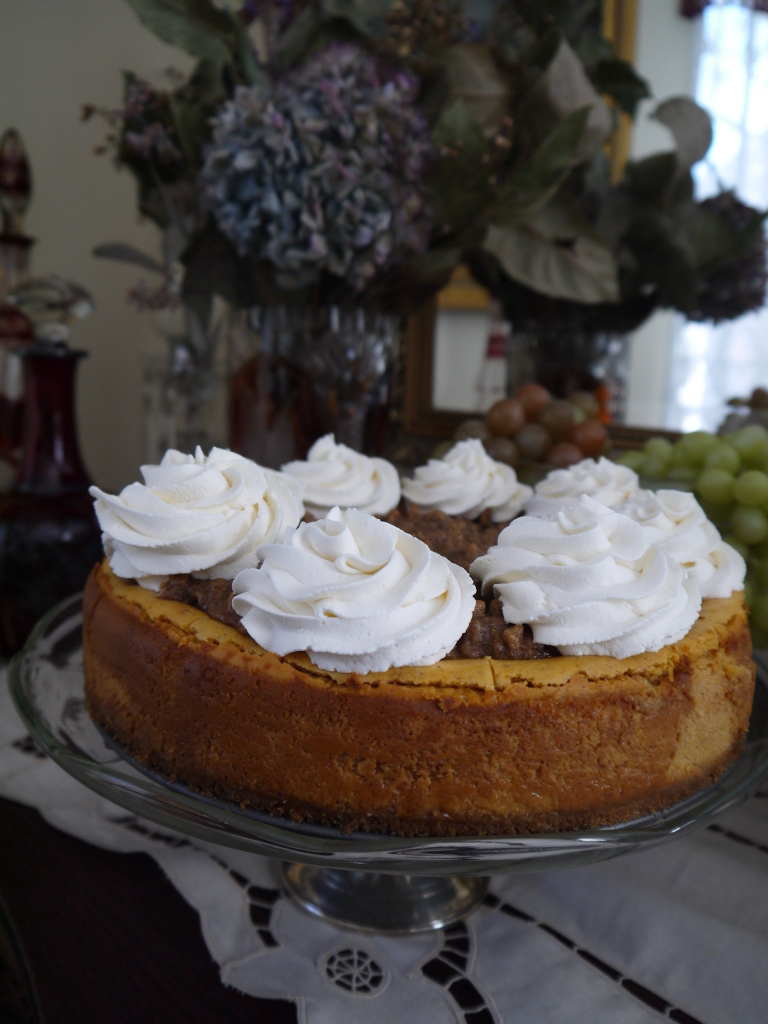 One more close up!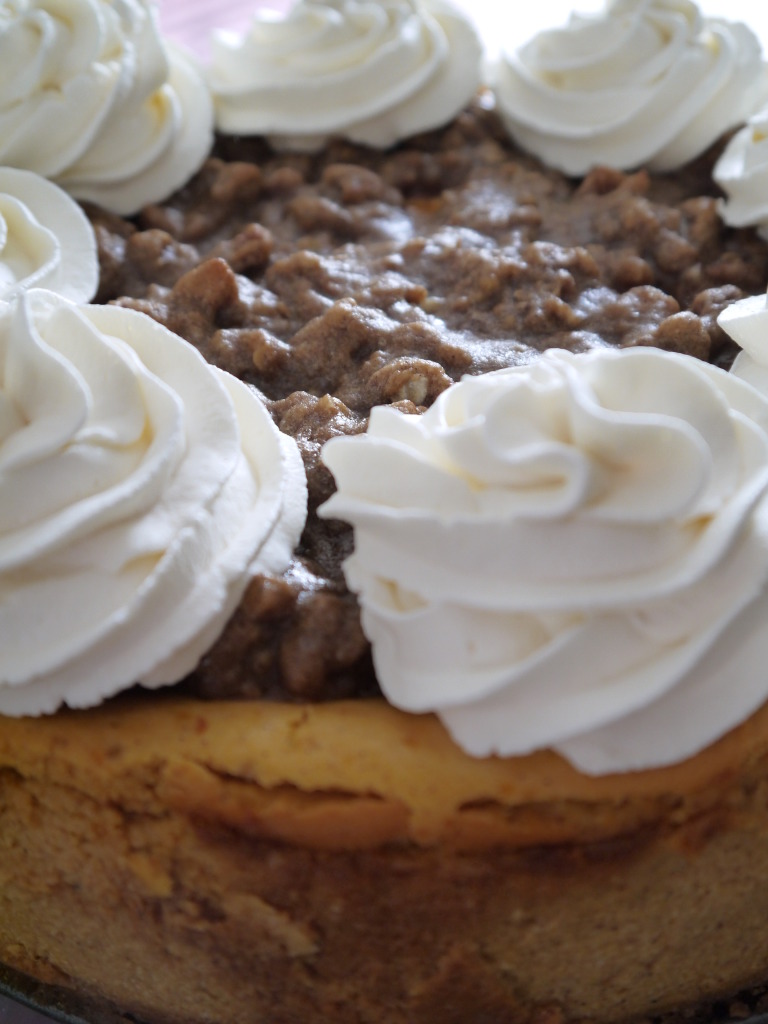 This is a great Holiday recipe! You'll be "Pecaning" your guests off the floor after this one!