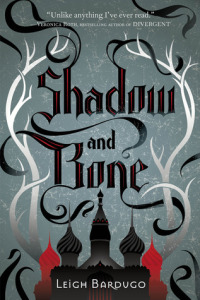 Title: Shadow and Bone (The Grisha #1)
Author: Leigh Bardugo
Genre: Fantasy, YA
Publisher: Henry Holt and Co.
Publication Date: June 5, 2012
Pages:358
Buy: Amazon

Surrounded by enemies, the once-great nation of Ravka has been torn in two by the Shadow Fold, a swath of near impenetrable darkness crawling with monsters who feast on human flesh. Now its fate may rest on the shoulders of one lonely refugee.

Alina Starkov has never been good at anything. But when her regiment is attacked on the Fold and her best friend is brutally injured, Alina reveals a dormant power that saves his life—a power that could be the key to setting her war-ravaged country free. Wrenched from everything she knows, Alina is whisked away to the royal court to be trained as a member of the Grisha, the magical elite led by the mysterious Darkling.

Yet nothing in this lavish world is what it seems. With darkness looming and an entire kingdom depending on her untamed power, Alina will have to confront the secrets of the Grisha . . . and the secrets of her heart.
WHY DID I WAIT SO LONG TO READ THIS?!
I could not put this book down.  It was fantastic.
Alina was never good at anything; a weakling who tires easily and not much of a beauty.  The only person she cares about is her best friend Mal.  When their regiment crosses the Shadow Fold, they're attacked by the Volcra (horrible, mutant, flying beasts) and Mal is gravely injured.  Alina awakens powers she never knew she had, saving them all.  Whisked away to the Little Palace, Alina is trained in the ways of the Grisha, but her powers and the life she now leads are not as wonderful as they seem.  She must decide who to trust and where her loyalties really lie.
The novel takes place in the fictional Ravka, based on Russia.  I thoroughly enjoyed the world building and felt Ms. Bardugo was very detailed from the food to the clothing to the terrain.  And how many novels out there are based on a fictional Russia??  Totally awesome.
Alina was a fantastic character.  I loved her story arc because there really was an arc.  You saw her struggle with her feelings for Mal and those of The Darkling.  Usually, if there is a love triangle, I automatically gravitate toward one love interest, but I was really torn between these two (until certain revelations occurred).  I really related with Alina's decision and journey.  Her struggle in becoming who she was meant to be and accepting her powers was a bit melodramatic at times, but not enough for me not to enjoy it.
I loved all the characters in this story.  All of them were extremely complex on so many levels–so rare! Alina, Mal, and the Darkling all stand out as rich, engaging characters, but the secondary ones are not to be forgotten.  Genya and Baghra are interesting in their own right, especially Baghra.  The plot was very developed and the twist at the end!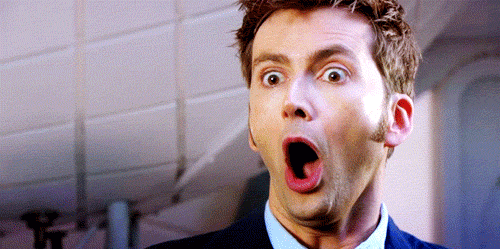 The second I finished this, I went out and read the rest of the trilogy (Siege and Storm and Ruin and Rising), which were equally as great; a fantastic trilogy.