An indulgent side dish without being so indulgent on the waistline 😉
I love sweet potatoes, especially when they're made with maple syrup and cinnamon for the holidays.  My pants on the other hand? Not so much.  I decided to swap the sweet potatoes for butternut squash and practically cut my calories and carb intake by half!
Butternut Squash with Maple Syrup and Cinnamon
4lbs diced Butternut Squash (I buy the pre-diced packages from Costco.  I diced a Butternut Squash once in my life and that was quite enough!)
1/2 cup maple syrup (you can use sugar free instead of reg. if you'd like)
2 Tbsp. ground cinnamon
1/2 tsp. ground nutmeg
What's great about this recipe is it's easy prep and cleanup.  Pre-heat the oven to 350°F. Take two sheet pans and spray with non-stick spray.  Drop 2lbs of the squash on each tray.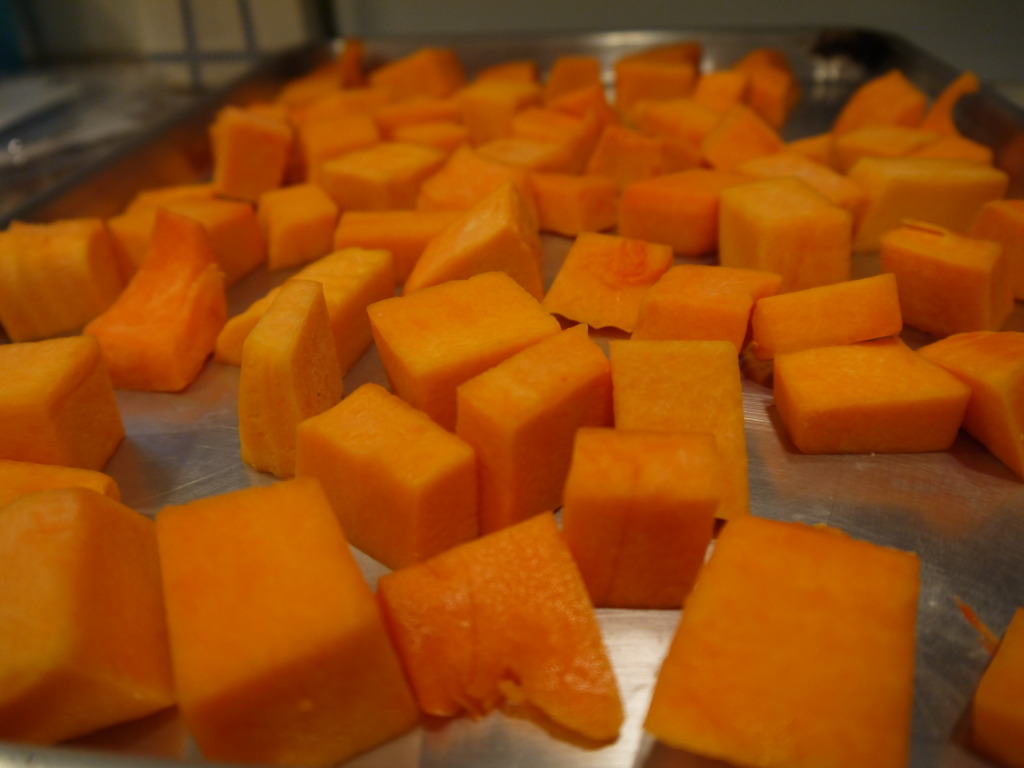 Pour the rest of your ingredients (maple syrup, cinnamon, and nutmeg) evenly over the squash and mix them all together right on the pan.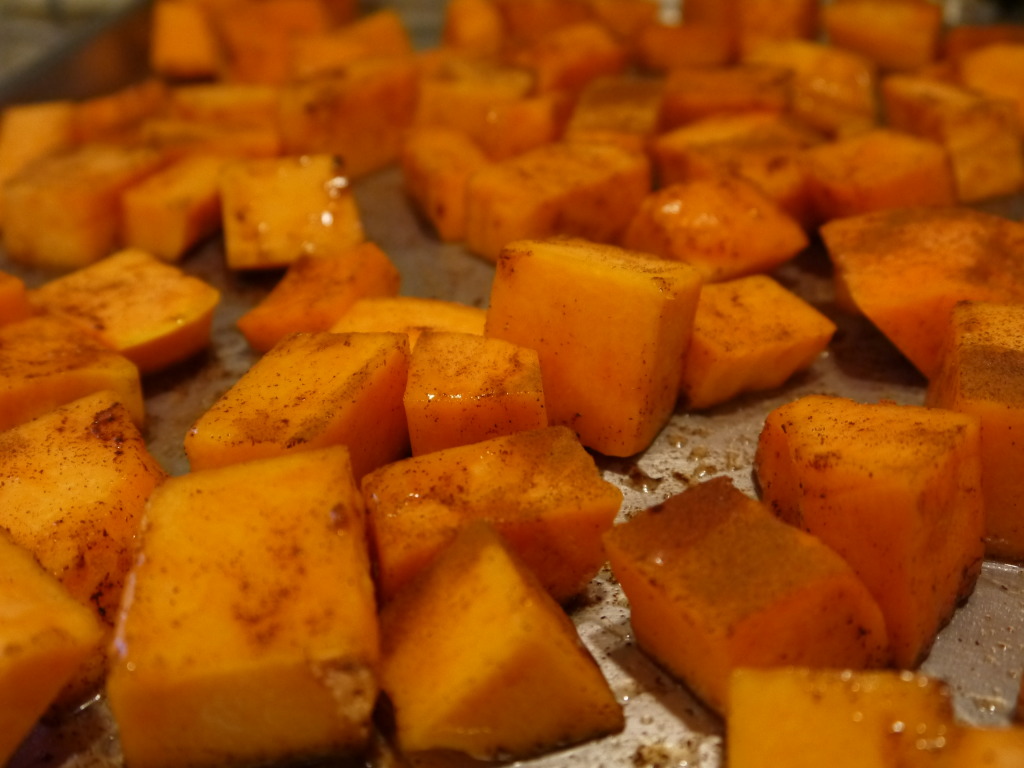 Bake for an hour until the squash is cooked through.  Stir the squash at the half-hour mark to help the cooking process.  Remove from the oven and serve while hot!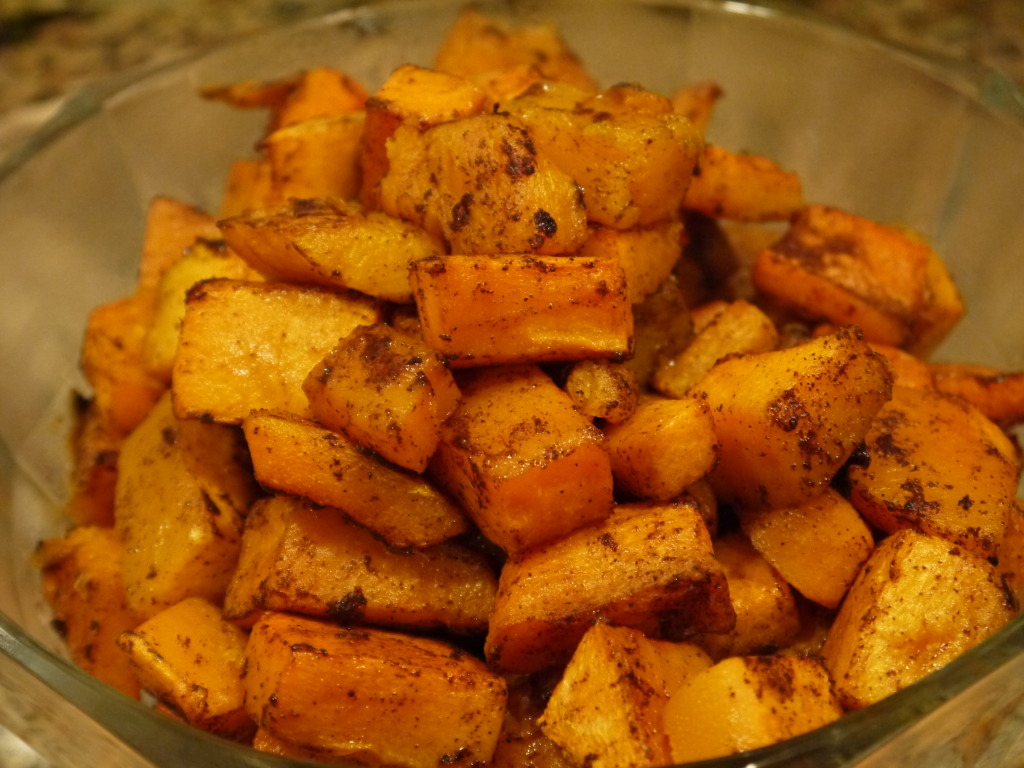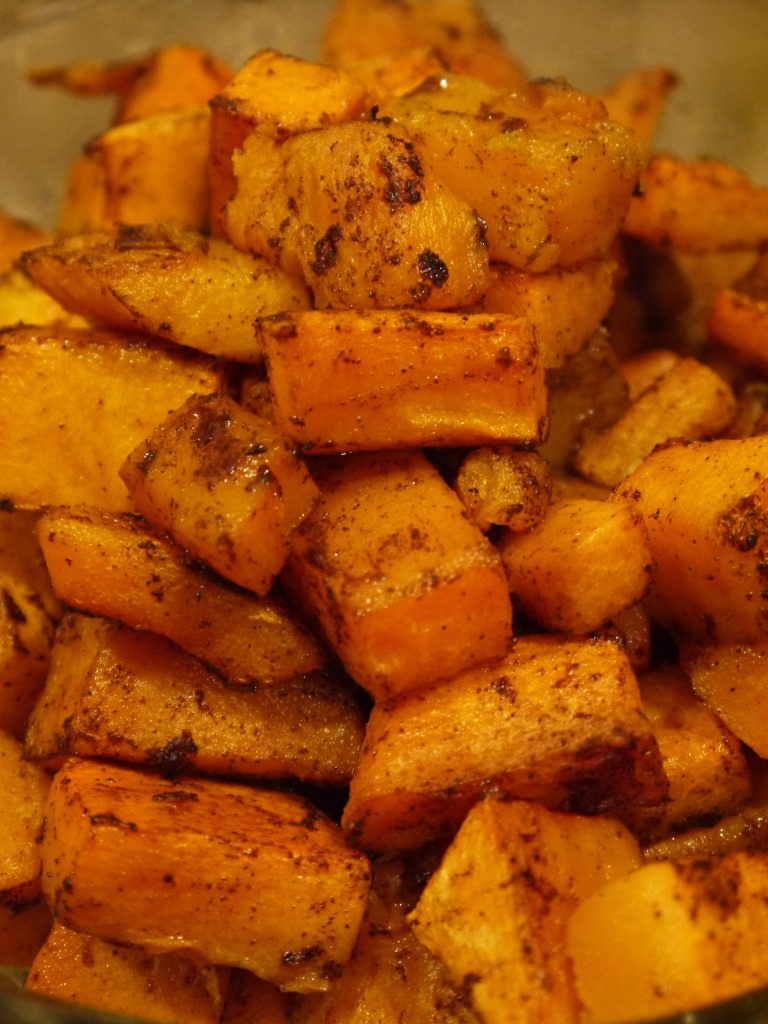 This is a great side dish for any holiday or winter meal!