In case you missed it, I had made a Gingerbread House for Christmas this year.  While I was making it, my family kept asking me what I would do with it.
Me: "Well, it's meant to be eaten."
Mom/Dad/the bro: "You can't destroy it!"
Me: "Well, it can't stay there forever."
After they finally resigned themselves to the fact that it would eventually be destroyed, my mom came up with the idea to have a Gingerbread House Demolition Tea.  It would be a fun way to destroy it, while getting rid of all that gingerbread at the same time!
That's exactly what I decided to do.
Mother nature however, had other plans as it randomly decided to throw a blizzard our way during the time of the tea.  A lot of people couldn't come, but some still braved the weather (couldn't believe they trekked out in that!) and decided to come.
Good times were had by all!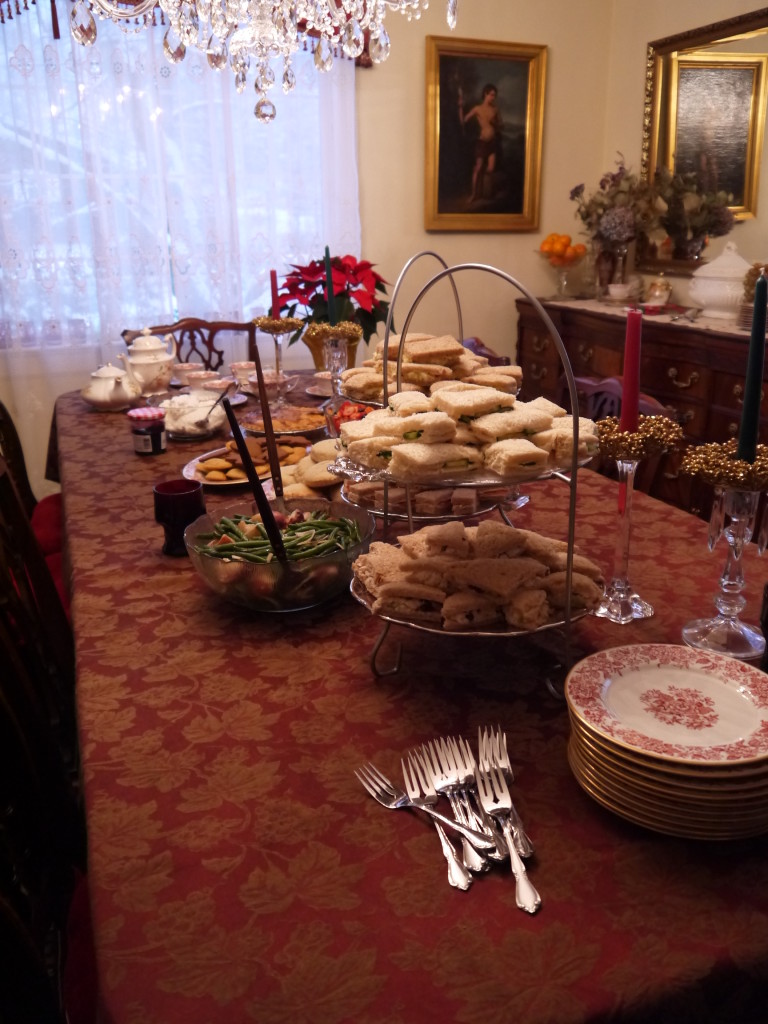 Jenn being cheeky and Nicole and the bro playing Trivia Crack (which I am now also addicted to).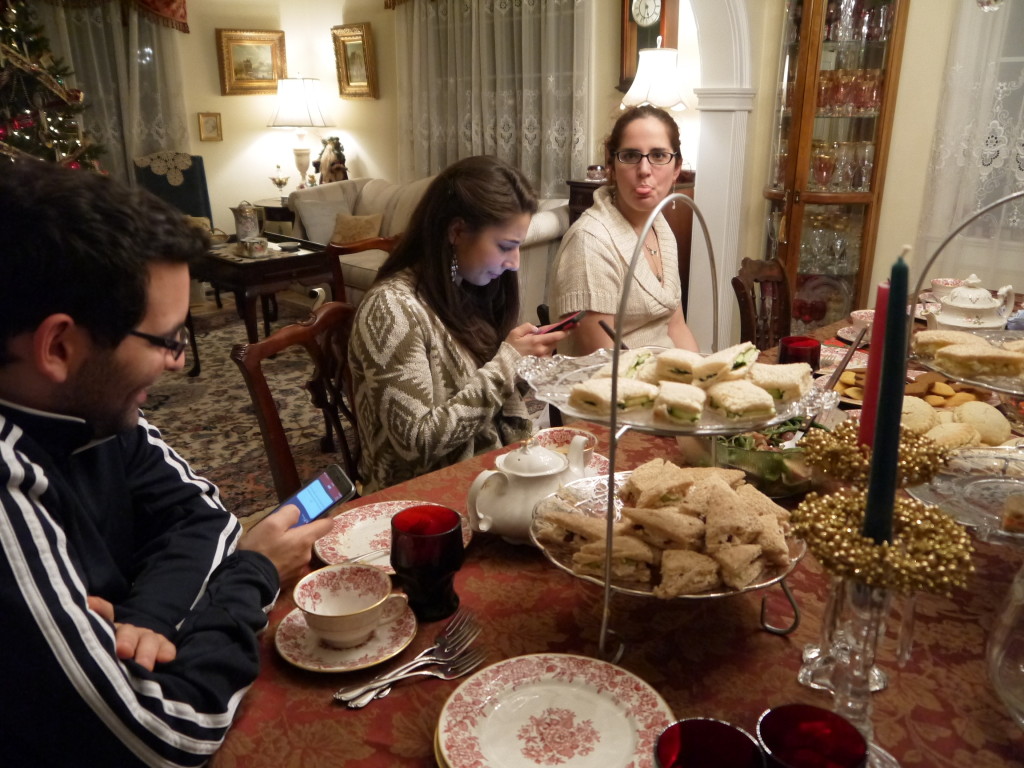 Before the demo: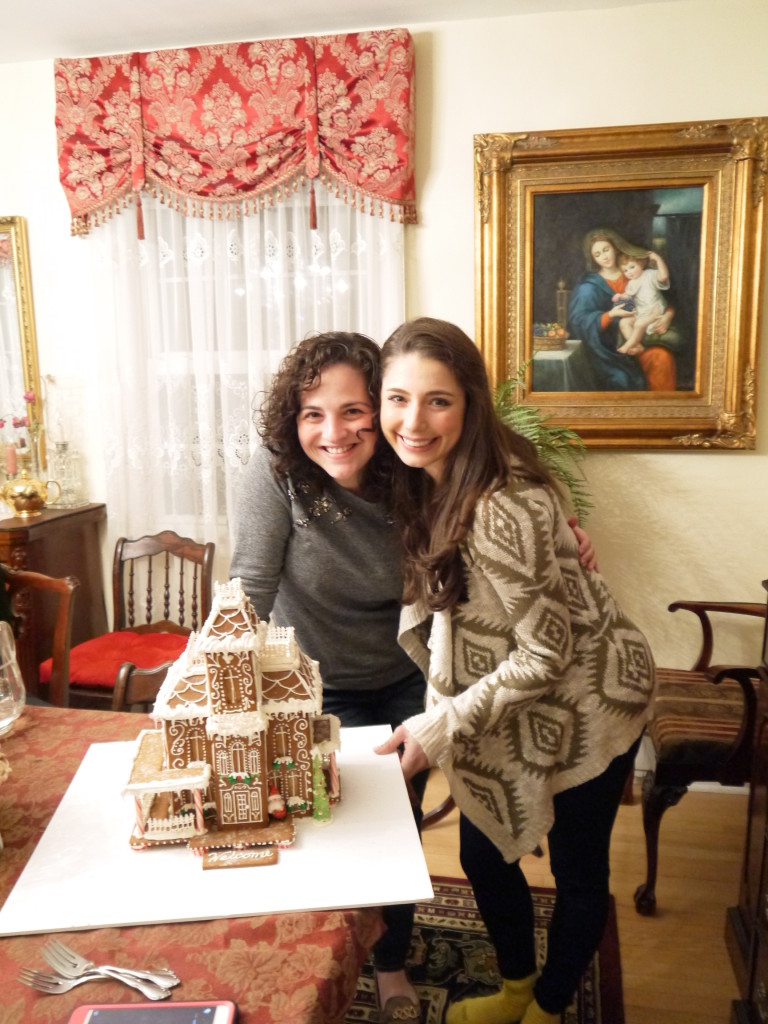 Maddie was very upset at first.  She didn't want us to destroy the "pretty house" but soon realized she was allowed to eat it and all was well.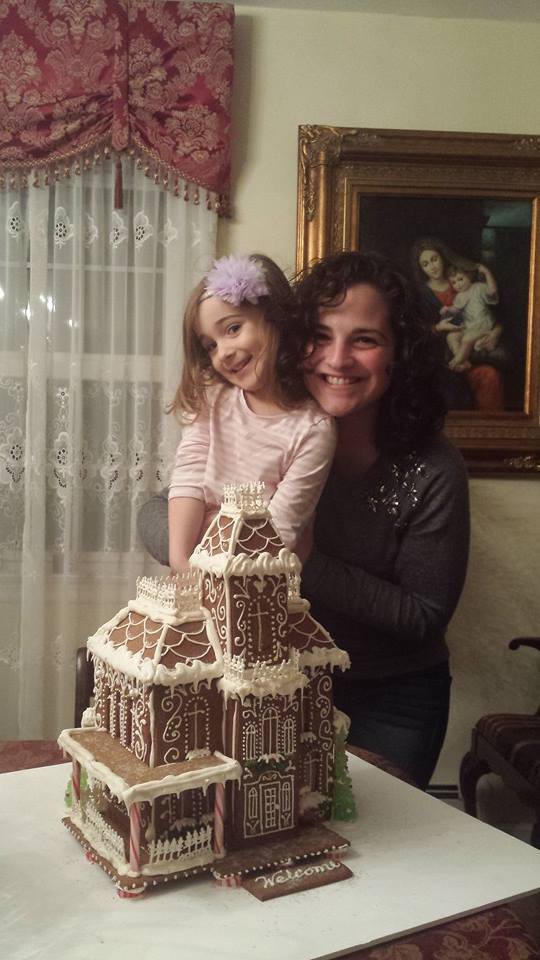 I had the bro video the demolition! Maddie's comments are awesome ("You're broking it!") haha!
Jenn is very excited about her tower window.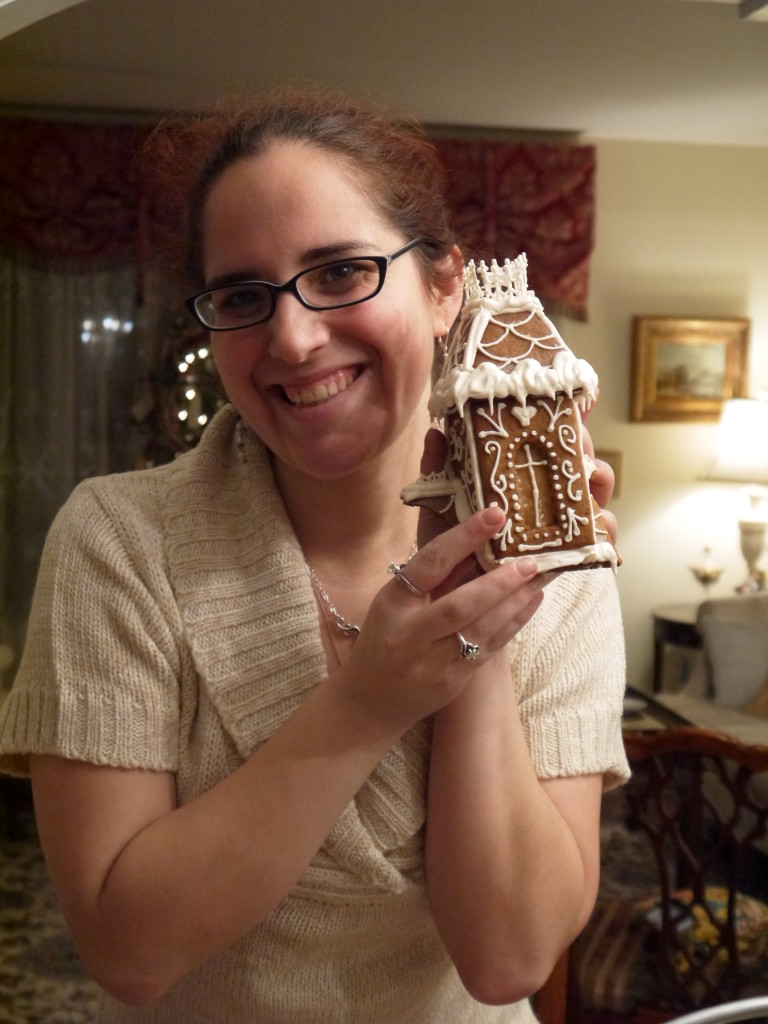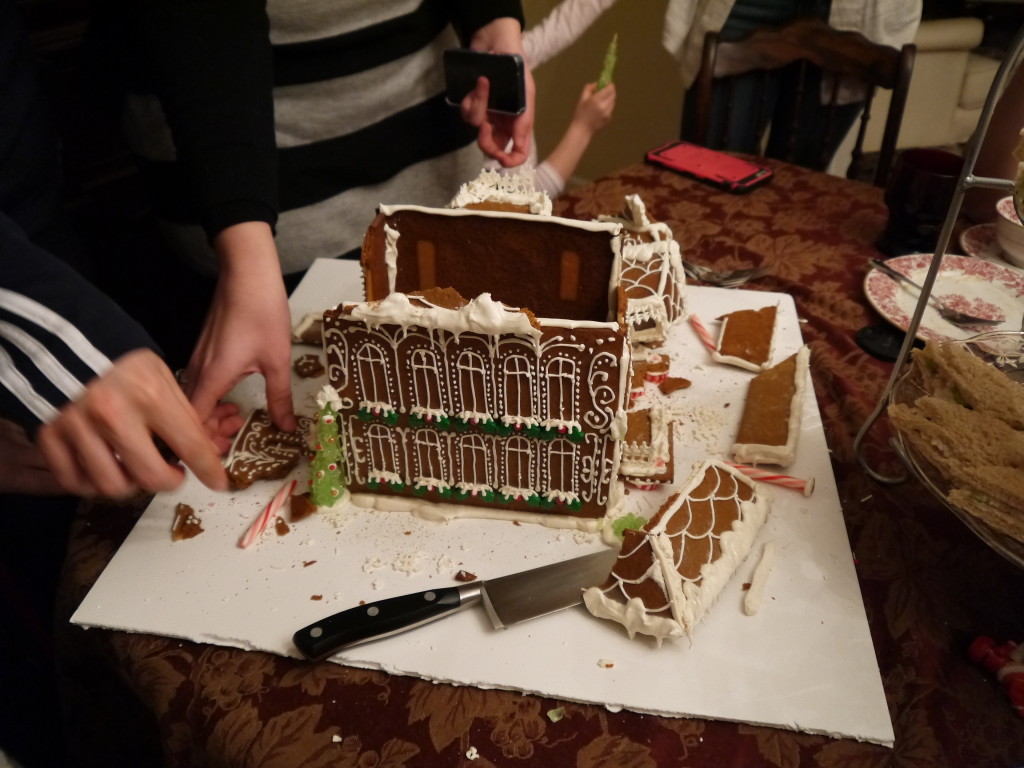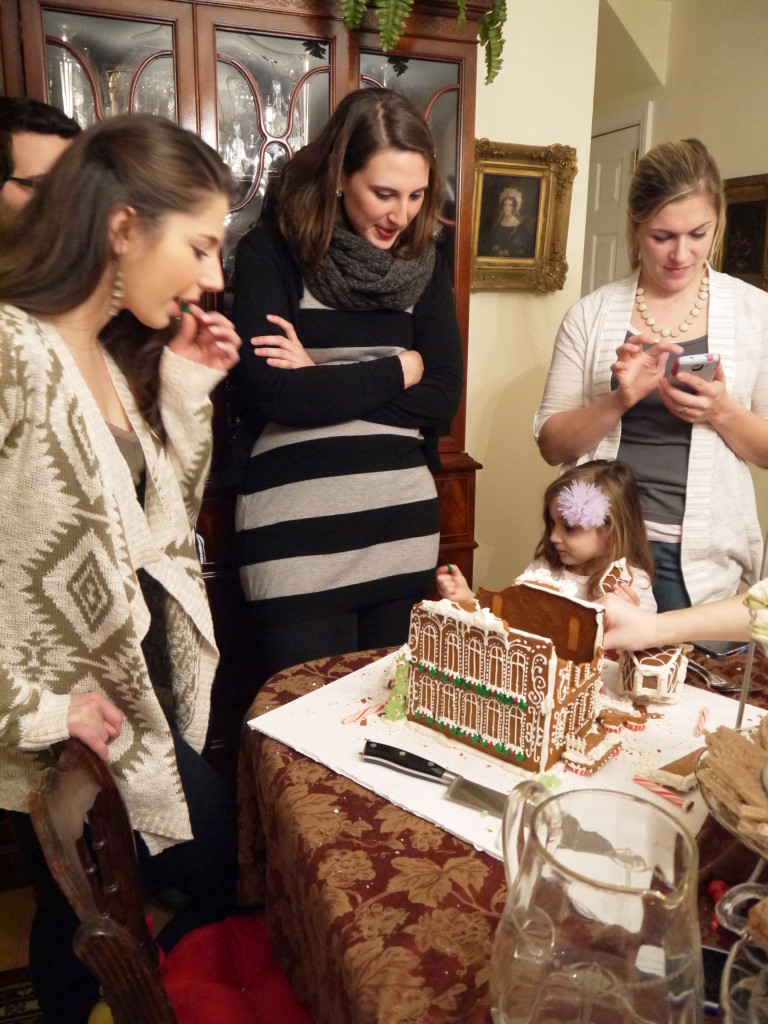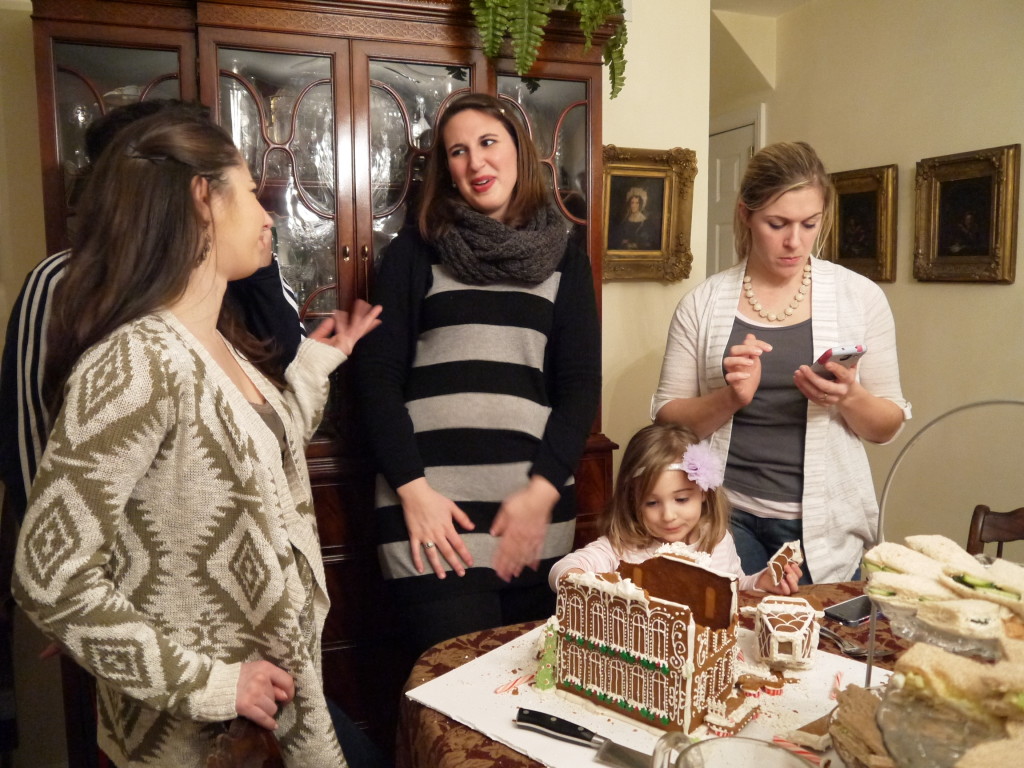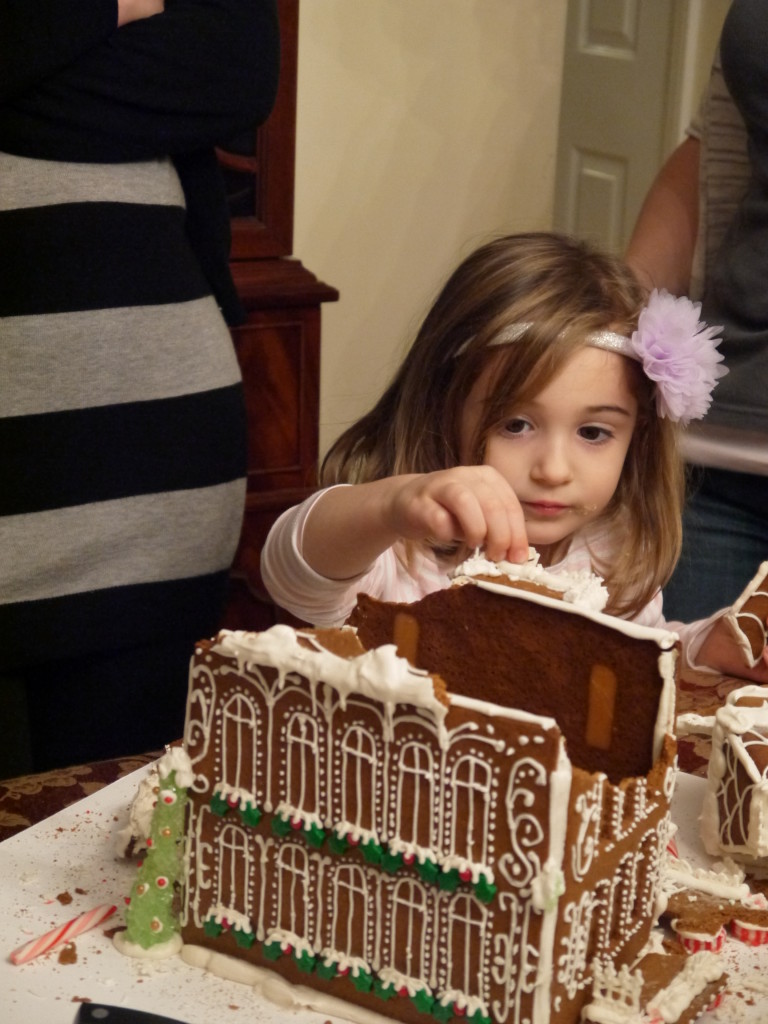 The final results…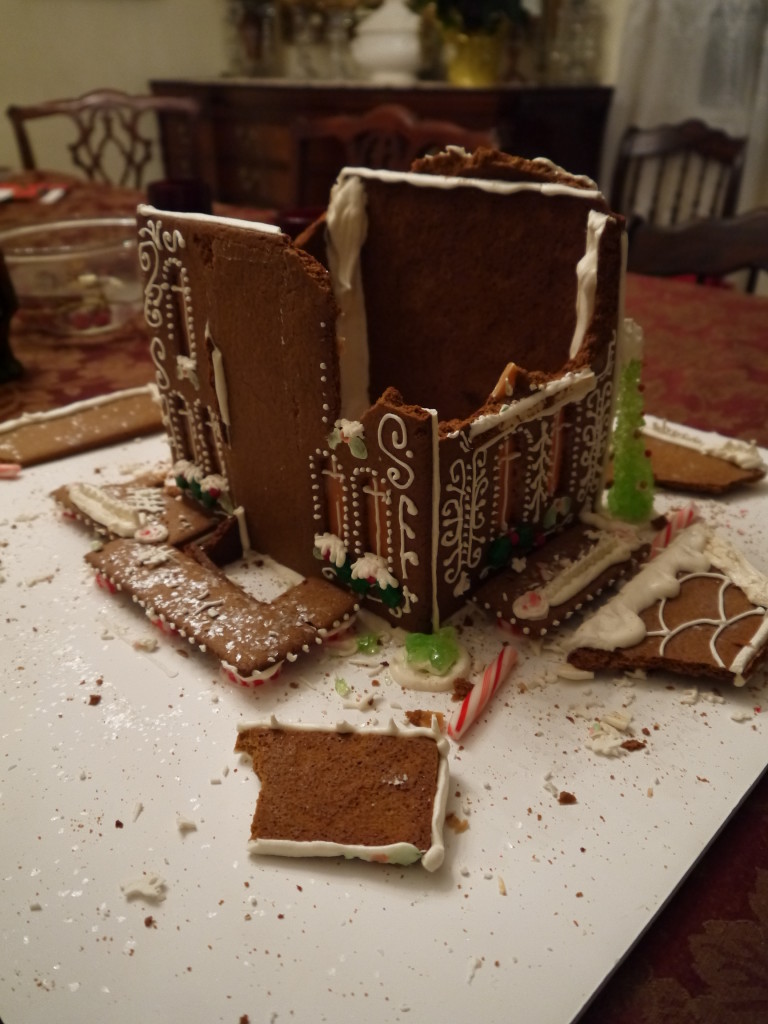 I would say the Gingerbread Demolition Tea was a success!
Now what to make for next year…hmm….