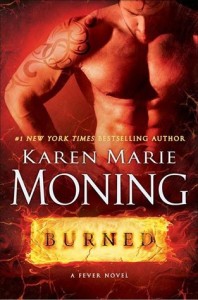 Title: Burned (Fever #7)
Author: Karen Marie Moning
Genre: Paranormal
Publisher: Delacorte Press
Publication Date: January 20, 2015
Pages: 512
Buy:Amazon

It's easy to walk away from lies. Power is another thing.

MacKayla Lane would do anything to save the home she loves. A gifted sidhe-seer, she's already fought and defeated the deadly Sinsar Dubh—an ancient book of terrible evil—yet its hold on her has never been stronger.

When the wall that protected humans from the seductive, insatiable Fae was destroyed on Halloween, long-imprisoned immortals ravaged the planet. Now Dublin is a war zone with factions battling for control. As the city heats up and the ice left by the Hoar Frost King melts, tempers flare, passions run red-hot, and dangerous lines get crossed.

Seelie and Unseelie vie for power against nine ancient immortals who have governed Dublin for millennia; a rival band of sidhe-seers invades the city, determined to claim it for their own; Mac's former protégé and best friend, Dani "Mega" O'Malley, is now her fierce enemy; and even more urgent, Highland druid Christian MacKeltar has been captured by the Crimson Hag and is being driven deeper into Unseelie madness with each passing day. The only one Mac can depend on is the powerful, dangerous immortal Jericho Barrons, but even their fiery bond is tested by betrayal.

It's a world where staying alive is a constant struggle, the line between good and evil gets blurred, and every alliance comes at a price. In an epic battle against dark forces, Mac must decide who she can trust, and what her survival is ultimately worth.
Ok. If you haven't gotten on the Fever bandwagon, I don't know what you're waiting for.  It's an awesome series.  Smart, lethal, sexy, funny, kick-ass, and as Dani would say, "Dude. Just read it."  I am sooo excited that there will be another 3 books in the series!  Cue happy dance: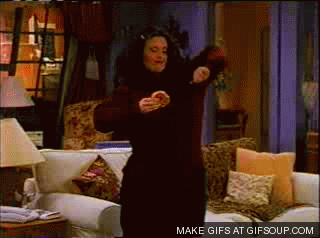 Focus Cristina, focus.
Mac is back! Burned picks up right where Iced left off except now we see it through Mac's perspective (again! yay!).  Mac is constantly fighting the temptation from the Sinsar Dubh to open its pages, which now reside in her.  To make matters worse, she unwillingly chases Dani into Faery and finds out Barrons betrayed her trust when she first met him.  Oh, she also has to help save Christian from the Crimson Hag before she drives him insane from torture–you know, no big deal.
I think a lot of people had issues with returning to Mac's point of view.  Don't get me wrong, I loved having Iced through Dani's point of view because she's awesome, but after a while, constantly seeing everything through a teenager got a bit redundant.  We do see a bit of Dani in this book before all hell breaks loose.  I loved Mac's conversations with the Sinsar Dubh and of course her interactions with Barrons are awesome.  Their mind conversations make you wish you could do that with everybody you know.  We see a little more of Barrons' feelings in this book which is extremely rare.  The scene in his study gave us a glimpse into seeing his "human" side or if he were ever to have a human side.
What I loved the best in this book is we see more of the Nine.  Lor was always one of my favorites and he was hysterical in this one.  I can see where his story arc is going–I'm quite pleased 🙂  We see a lot more of Ryodan and finally learn some secrets about what makes him tick especially in regards to anything concerning Dani.  And Dani–OMG DANI!  I did NOT see that one coming.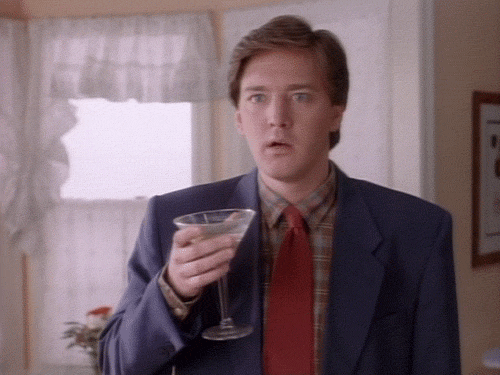 Midway through reading, I had to stop, get up and walk for a bit because I couldn't handle the feelings.
Oh the feelings.
The ending was a bit of a shocker as well, but more predictable.  What was shocking was that's where it ended!  Now I have to wait till October?! UGH!  This is typical with Karen's endings though–always leave you wanting more!
I would highly recommend starting from the beginning with this series otherwise you will be a bit confused.  There is a glossary of people, places, and things at the end of the book which fills you in on what happened previously, but really where's the fun in that?  You can also read her Highlander series which is definitely more romance and not my favorite, but it eventually crosses over with the Fever series so it's nice to have that background knowledge, especially for this one.  Not at all required though.
I loved this newest installment and you will too!  I promise!