2014 was a crazy, whirlwind, exhausting, inspiring, self-affirming, and life-changing year for me.  I finally became more focused in my career.  I learned to trust my instincts and not be afraid to speak up about what I want.  I traveled, worked, laughed, cried, relaxed, met some amazing people, and started a blog!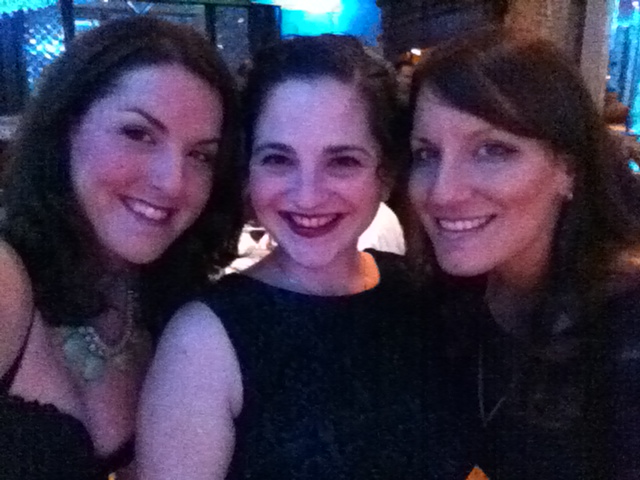 I have so many hopes and wishes for 2015! Notice I called them hopes and wishes rather than resolutions?  I feel that term–resolution–has acquired a negative connotation over the years.  It's such a disappointment if you don't end up following through on them isn't it? I guess that's the whole point though–you're resolute to do these things.  However, I'm a dreamer all the way so these are the dreams, hopes, and wishes I have for 2015 because who doesn't want their dreams coming true?
–Take On the Air to the next level.  Whatever that may be–another reading, a workshop, a full production, a festival, a Broadway run (these are dreams remember?)!  I just want to be able to share it with more people. It's something special that ought to be out there.
–Make time for myself.  I've taken steps toward this (unfortunately, I won't be directing the musical at my old HS this year because of it).  I need time to act my age, go out, get to the gym before I fall asleep, get through the books I'd like to read, chat more with my friends abroad and many more things that I can't do when I'm focused on other things that seem extremely important at the time. You might think this is selfish, but I like to think it allows me to be a better person, actor, writer, friend, daughter, sister, and all around better version of ME.
–Finish Musical #2.  I'm so soo excited about this next one.  It's the first idea the bro and I came across since On the Air that we felt, "This is a story that needs to be told, that needs to be shared."  Hopefully, we can share it with you soon.
–Expand my Blog.  Gain more followers and share even more exciting stories, books, and recipes with everybody!
–Make more money. Who doesn't want this for the new year? I'm not talking about thousands and thousands of dollars here (although that would be nice!); just an increase from last year.  Hell, it could be a dollar more!
–Try something new.  I tried a lot of new things in 2014 and I'd like to continue this tradition.  This can be anything from trying out a recipe that I've always wanted to make to doing something that completely terrifies me.
So those are my dreams, hopes, and wishes for 2015.  I hope at least some of them come true and I hope yours do as well:)
Happy New Year!