Have you ever had any of Amy's Soups?  They're really fantastic! Delicious, organic, low in fat and sodium, and fast when you don't have the time or energy to cook.  My favorite is their Lentil Vegetable Soup.  Over the years though, I thought, "I can probably make this myself…" and that's exactly what I did!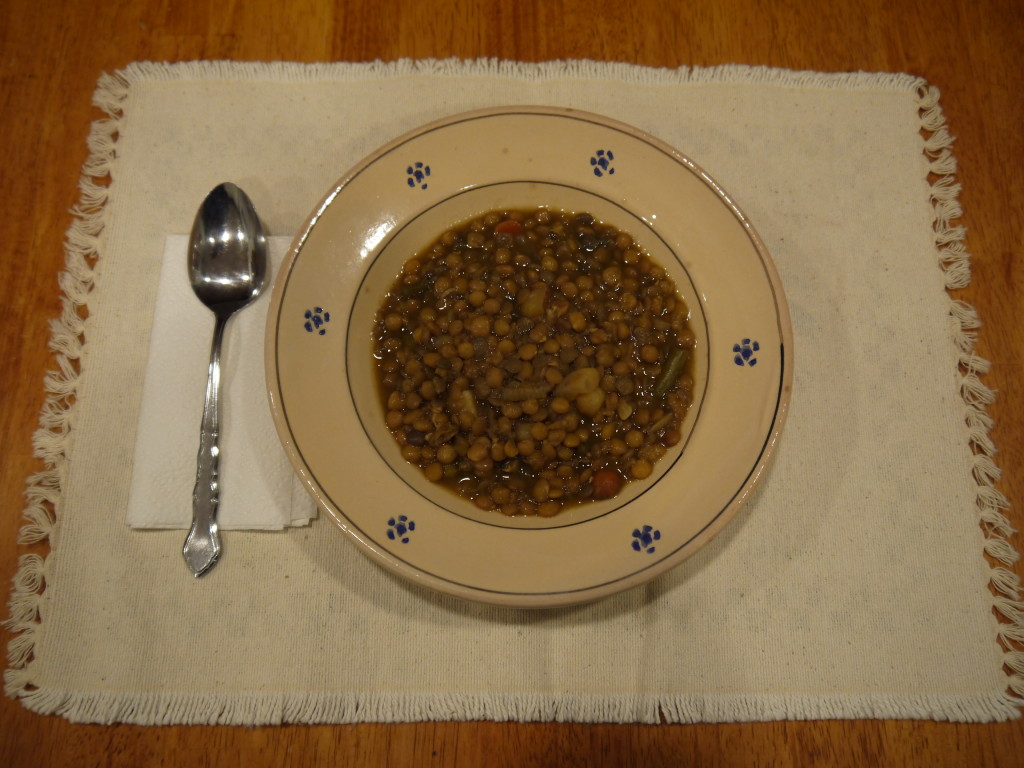 I don't know where you live, but the Polar Vortex has officially returned to NY.  The other day it was 4°F!!! That is just wrong.  I've been craving something warm and this soup definitely delivered!
Lentil Vegetable Soup
2 16oz bags of lentils
1 cup onion, chopped
1 cup carrots, chopped
2 celery stalks, chopped
3 red potatoes or 1 baked potato
1 cup string beans, chopped
2 48oz cans of chicken broth
4 cups water
2 Sazón seasoning packets
salt and pepper to taste
Spray a large soup pot with cooking spray or oil if you'd like then, chop your onion, celery, and carrots and throw them into the pot.  Season them with salt and pepper.  Cook them on medium high until softened.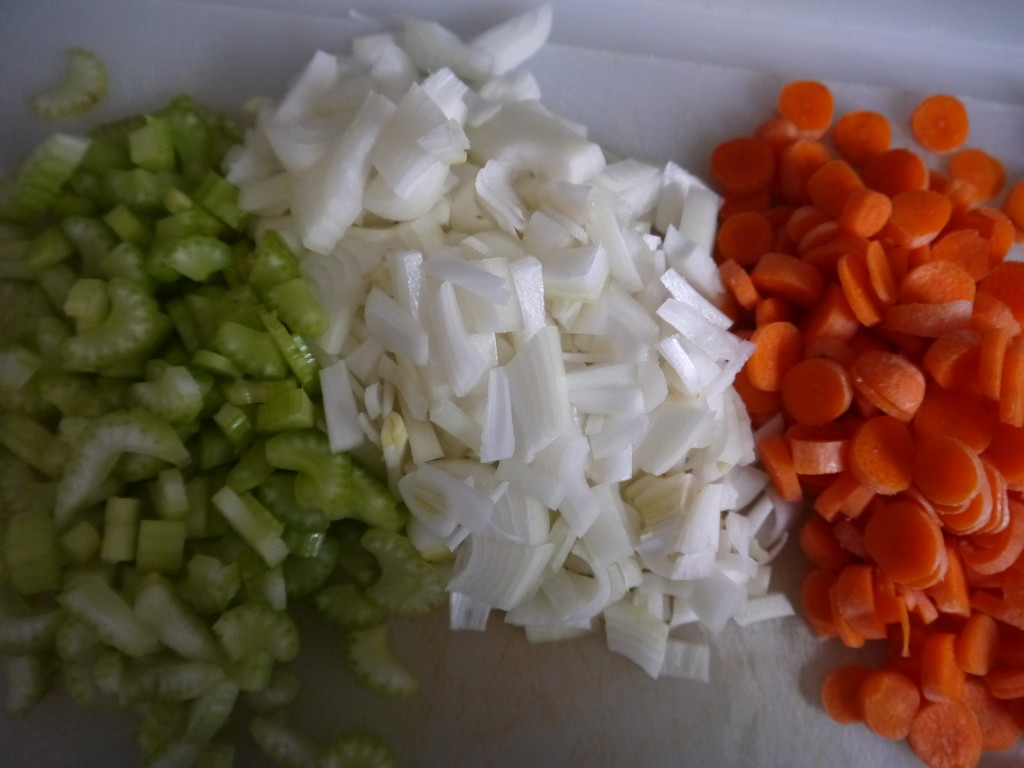 Add the  chicken stock and water, followed by the two bags of lentils.  Chop up your potatoes and string beans and add those to the pot as well.  Bring to a boil and cook for about 15 min. then add your two packets of Sazón.  Cook for another 15 min. or so, or until the lentils have softened.
That's it! Easy right? And look what you get!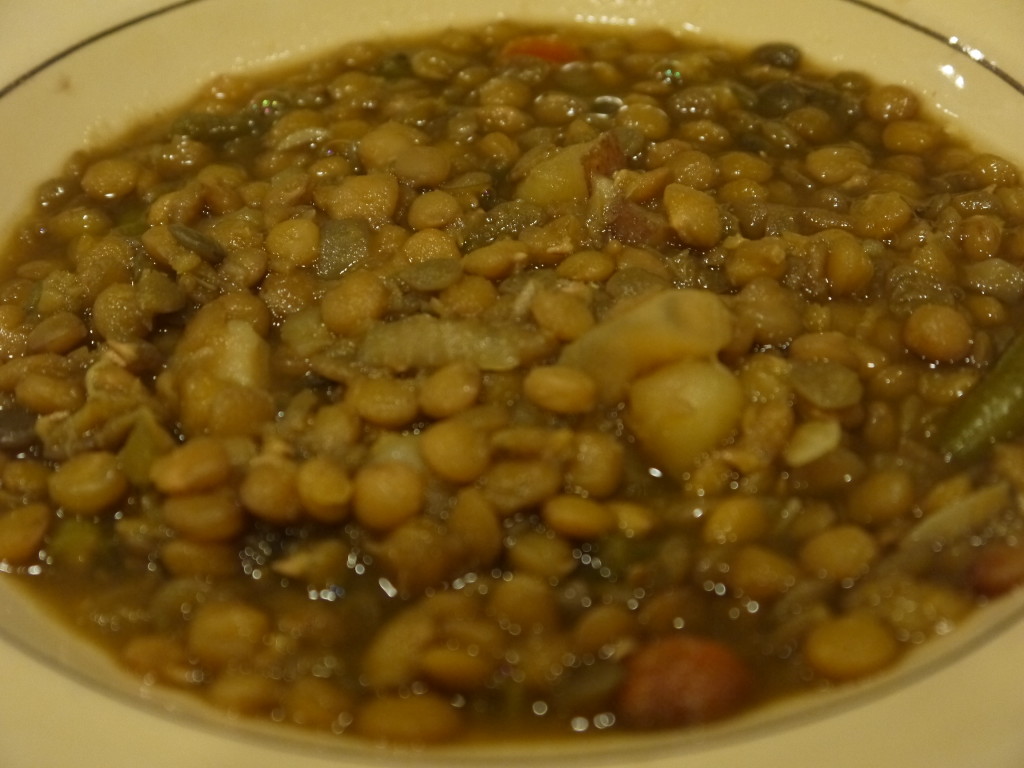 A delicious, warm, home cooked, meal that is healthy and perfect for whatever Vortex comes your way!