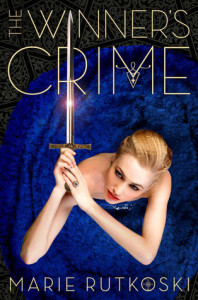 Title: The Winner's Crime (The Winner's Trilogy #2)
Author: Marie Rutkoski
Genre: Fantasy, YA
Publisher: Farrar Straus Giroux
Publication Date: March 3, 2015
Pages: 352
Buy:Amazon

*Spoilers for The Winner's Curse in synopsis*

Book two of the dazzling Winner's Trilogy is a fight to the death as Kestrel risks betrayal of country for love.

The engagement of Lady Kestrel to Valoria's crown prince means one celebration after another. But to Kestrel it means living in a cage of her own making. As the wedding approaches, she aches to tell Arin the truth about her engagement…if she could only trust him. Yet can she even trust herself? For—unknown to Arin—Kestrel is becoming a skilled practitioner of deceit: an anonymous spy passing information to Herran, and close to uncovering a shocking secret.

As Arin enlists dangerous allies in the struggle to keep his country's freedom, he can't fight the suspicion that Kestrel knows more than she shows. In the end, it might not be a dagger in the dark that cuts him open, but the truth. And when that happens, Kestrel and Arin learn just how much their crimes will cost them.
Omg.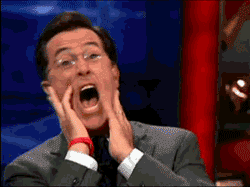 I can't even form words for this book.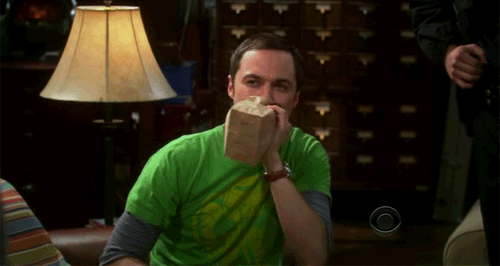 The Winner's Crime picks up right where The Winner's Curse left off.  With THAT ending.  Kestrel is now engaged to Verex, the Emperor's son.  Her freedom is limited and her choices are few, along with everybody under the Emperor's control.  She decides to become a spy for Herran and pass on vital information.  Arin is also forced to play a game as the new governor to Herran, which is now independent, but under allegiance to the Emperor. Everything that Kestrel and Arin decide, will effect not only their lives, but those of Herran and the rest of the Empire.
AHHH!!!!!
Ok, got that out of the way.
This book is a lot darker than the last one, however it's even better. Kestrel's decision to become a spy for Herran is both brave and dangerous.  She refuses to let Arin know the real reason of her engagement and to tell him that she is his spy would prove fatal as Arin would sacrifice himself and his country for her welfare. They both keep secrets from one another and at times you just want to yell at both of them, "Just tell him/her!"  Usually, this type of feeling annoys the bejeezes out of me, but for some reason, I  really felt this was an integral part of this story and didn't mind at all.
Arin in this book.  ARIN IN THIS BOOK.  He was incredibly stupid at times, but just the feels for him.  THE FEELS!
I loved the tragic struggles that everyone in this books goes through.  That makes me sound incredibly cruel, but you will too, trust me.  Kestrel's relationship with everyone around her is put to the straining point and her intelligence is tested to the extreme.
The twist at the end (even though it wasn't REALLY a twist, but I didn't think it could possibly happen!).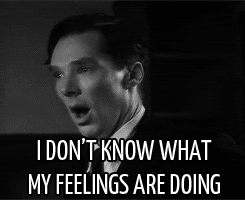 I need the final book.  Please give it to me. Please?