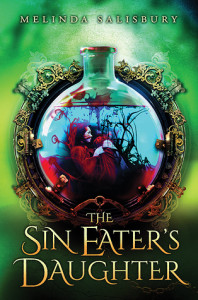 Title: The Sin Eater's Daughter (The Sin Eater's Daughter #1)
Author: Melinda Salisbury
Genre: YA, Fantasy
Publisher: Scholastic Press
Publication Date: February 24, 2015
Pages: 336
Buy:Amazon

Seventeen-year-old Twylla lives in the castle. But although she's engaged to the prince, Twylla isn't exactly a member of the court.

She's the executioner.

As the Goddess embodied, Twylla instantly kills anyone she touches. Each month she's taken to the prison and forced to lay her hands on those accused of treason. No one will ever love a girl with murder in her veins. Even the prince, whose royal blood supposedly makes him immune to Twylla's fatal touch, avoids her company.

But then a new guard arrives, a boy whose easy smile belies his deadly swordsmanship. And unlike the others, he's able to look past Twylla's executioner robes and see the girl, not the Goddess. Yet Twylla's been promised to the prince, and knows what happens to people who cross the queen.

However, a treasonous secret is the least of Twylla's problems. The queen has a plan to destroy her enemies, a plan that requires a stomach-churning, unthinkable sacrifice. Will Twylla do what it takes to protect her kingdom? Or will she abandon her duty in favor of a doomed love?
My mind and emotions have gone through an upside down roller coaster ride.  I'm still recovering.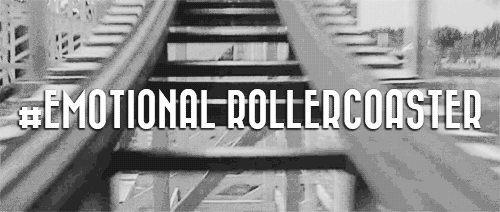 I have been dying to get my hands on this book for a while now.  It was on my Can't Wait Books of 2015 list, if you remember.  I just….I'm….the feelings….and….oh man.
Twylla has spent the majority of her life at the castle where she learned she was Daunen Embodied, able to dole out punishment and death with a single touch.  Engaged to a prince she barely knows, with no friends except her guard.  When a new guard is assigned to her, he teaches her that she is much more than what people expect of her.  Twylla starts to question everything she's ever been told and eventually must choose between that man she loves and the man who would ruin her.
This was a very interesting story with complex mythology and world building.  Twylla's mother is the Sin Eater who is given the job to eat "sins" (aka representative food) after a person dies so they can pass onto the after life.  She was originally destined to fulfill this role, but chose to go with the Queen when the opportunity presented itself.  The mythology was really developed and shaped much of what was going on in the novel.
I did have some issues with the characters however, particularly the romance.  Twylla had the potential to be someone who took life by the horns, but she always seemed to be making the wrong choices! It was only toward the very end of the novel where we start to see a possibility of her growth.  I'm hoping she develops a bit more gumption in the next installment.  I think where this book had me turning off a bit was the romance between her and Lief.  It felt…well…a bit cliché?  Way to fast.  It didn't seem believable to get to where they got.  I would have liked to have seen that hashed out a bit more.  It didn't have me invested in their relationship and because of it, I could totally see where the plot was going–to a certain extent.
Lief was eh.  Because I wasn't really invested in his relationship with Twylla, I wasn't too interested with him–at first.  Things change a bit at the end, but still.  I have a feeling we have only seen one side of him–a very superficial side at that–and we have yet to meet the real Lief.  I can't decide how I feel about Merek.  The end of the novel had you rooting for him all the way, but there are definite touches throughout the story that he's not all there.  Could he possibly be taking after his mother?  Maybe? Maybe not.
The twists and turns in this book!  For the majority of the story I thought, "Oh ok, it's heading that way" and when it does, you're not surprised, but then WHAM! Left field, out of nowhere comes a surprise that you're like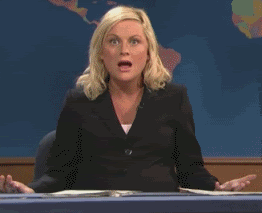 But at the same time you're thinking. "Why didn't I see that?!"
Oh btw, I warn you now. The end is the biggest cliffy that leaves you all like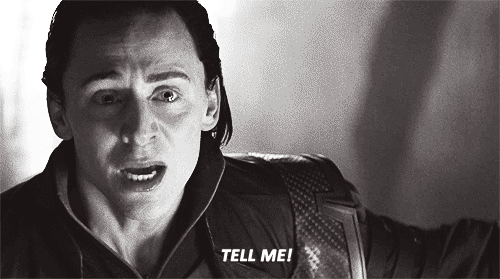 Yea.  For all seriousness though, despite the romance bit, I really liked this book.  The ending makes up for it.  I will be needing the second book shortly oh book gods.  Thank you.