Here's a healthy twist on a classic combination.  I've been making this dish for years and it's a favorite with the fam.  It'll be a favorite with yours as well!  A fast, healthy, easy dish–great for a weeknight dinner.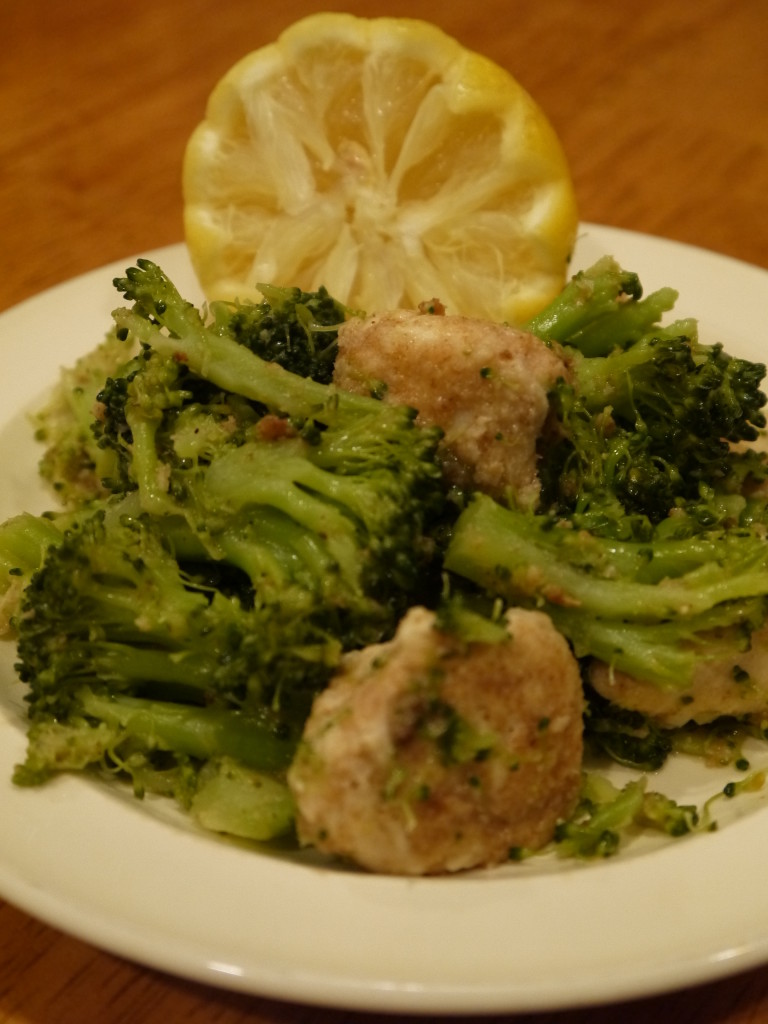 This dish is ridiculously healthy.  Loads of vitamins, nutrients, and fiber from the broccoli, loads of vitamin C from the lemon, with tons of protein from the chicken–this dish has it all.
Lemon Chicken and Broccoli
(slightly adapted from Weight Watchers)
1/4 cup flour (I used White Whole Wheat, but feel free to use all purpose)
12 oz chicken breast, thinly sliced and cubed
2 tsp. olive oil
1 cup chicken broth
2 garlic cloves, minced
2 1/2 cups broccoli
zest from one lemon
juice from one lemon
salt and pepper to taste
Combine flour with salt and pepper.  Add the chicken and turn to coat.  Heat a large pan with the olive oil and add the chicken.  Once the chicken is cooked, remove it from the pan, but leave all the drippings in there! (They're the best part!)
Add 1 cup of the chicken broth to the same pan you cooked the chicken in, along with the minced garlic.  Make sure to scrape up all the deliciousness from the bottom of the pan!  Add the broccoli, season with salt and pepper.  Cover the pan and cook for a minute or so until it is crisp-tender.
Stir in the chicken and lemon zest until heated through.  Add the lemon juice and gently toss to coat.
Voila!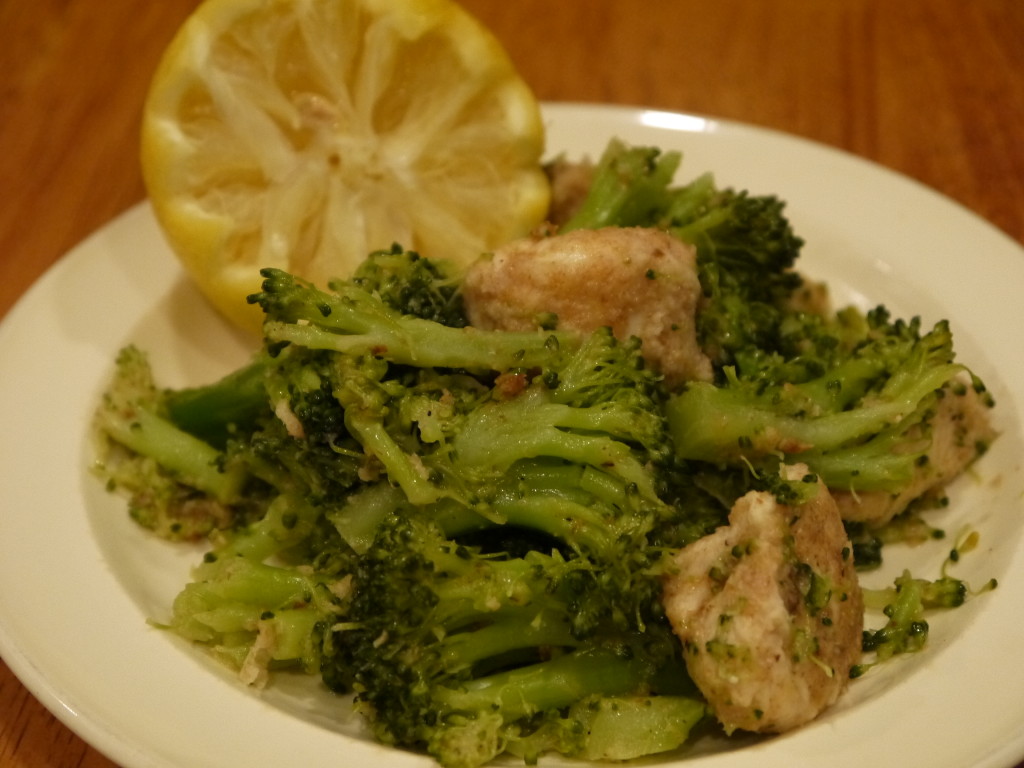 This dish is delicious on its own, but it would be great over rice or pasta as well!