You're probably looking at that title and thinking "What is THAT?!"
If you haven't checked out my about page, you might not know that I was born in Italy.  In a little town called Mantova or Mantua in English.  If you've read Romeo and Juliet, you're already familiar with it.  It's where Romeo flees after killing Tybalt.  There's always a collective "ohhhh" after I tell people that.  Giuseppe Verdi sets his opera, Rigoletto, in Mantova and besides its cultural fame, Mantova is also known as the seat of the Gonzaga Family.
And (spoiler alert!) maybe the most relevant thing of all, it's the setting for our second musical that has yet to have a title!  We've been busy working on this new venture lately and all the research has made me a bit nostalgic.  I moved to the states when I was only 4, but I remember a lot about my time there.  I've also gone back to visit multiple times.  The last time was when I was studying in London.  Robby was studying in Rome at the time and we met in Mantova to visit some friends.  While we were there we sampled many scrumptious dishes, one of which was Sbrisolona.  Pronounced Zb-ree-zoh-loh-nah.  It's a Mantovana specialty.  They sell it in almost every tourist shop in Mantova and Robby and I promptly stocked up on a few to take back with us.  The bro has been bugging me to make one for a while now and I finally felt inspired to do so!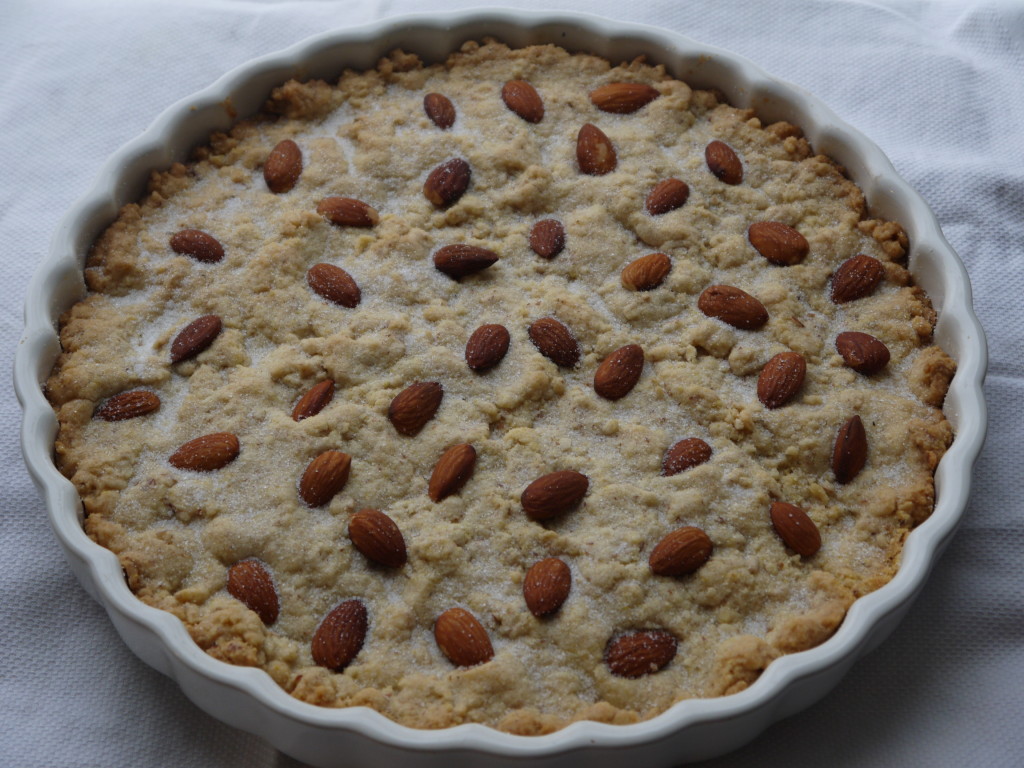 Created around the 16th century in the Northern Italian countryside, outside of Mantova, sbrisolona was a popular dessert among poor families. In order to save money, they would prepare the tart by mixing cornmeal, hazelnuts and lard, instead of butter.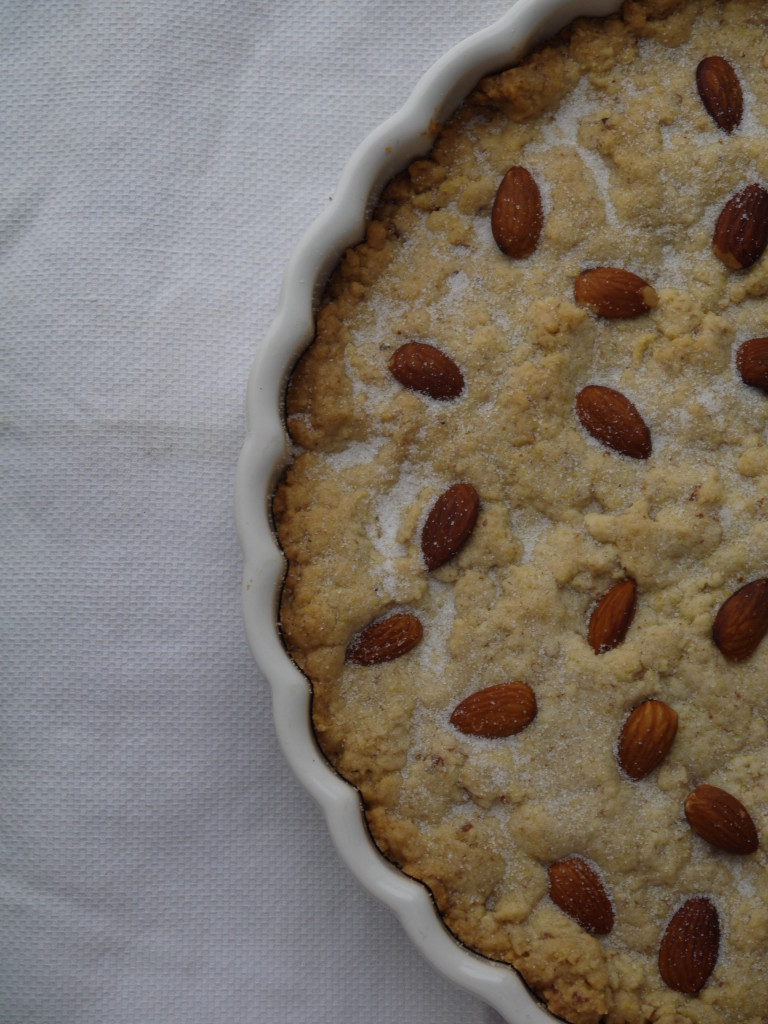 Although this sweet is made with inexpensive ingredients, sbrisolona was so loved by the people that it was even served at the tables of the noble families of Mantua, including the Gonzaga family.  In the noble households, the recipe was enriched with more expensive ingredients like sugar, spices and almonds, without moving too far away from the original characteristics of the dessert.
According to tradition, this hard, yet crumbly dessert should be broken into pieces and eaten with one's hands.
Sbrisolona
1½ cups roasted almonds
1 cup (2 sticks) unsalted butter, at room temperature
1 cup sugar
½ teaspoon salt
1 large egg
1 teaspoon vanilla extract
2 cups all-purpose flour
½ cup fine corn meal
Preheat the oven to 350°F.  Chop the almonds finely in a food processor.  You don't want to grind them into a powder.  Leave some texture to them, it adds more flavor to the tart.  Set the nuts aside.
In a mixer,  beat the butter, sugar, and salt until pale and fluffy.  Add the egg and vanilla extract.  Add the almonds, flour, and cornmeal and stir in slowly until just blended and the dough sticks together.  Don't over mix it.
Butter a 12 inch pizza dish or two pastry pans (what I did).  Crumble the dough onto the pan and gently press it down into the pan.  Don't smooth out the top, it should be rustic and bumpy.  Add some whole almonds on the top for garnish and put it in the oven for 30 minutes or until it reaches a golden tan color.  Mine was still a bit pale in my photos and I later put it back into the oven for a bit longer.
Once it cools, sprinkle some sugar over the top and it's ready to serve!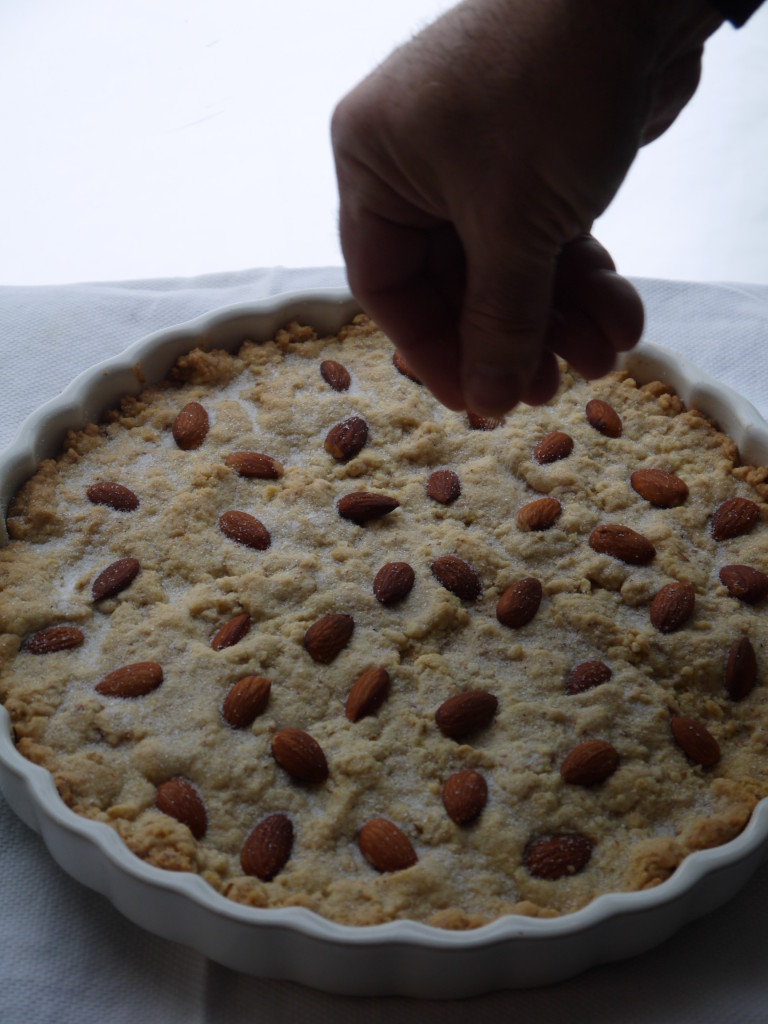 (My Dad did the honor of sprinkling the sugar)
Just look at it!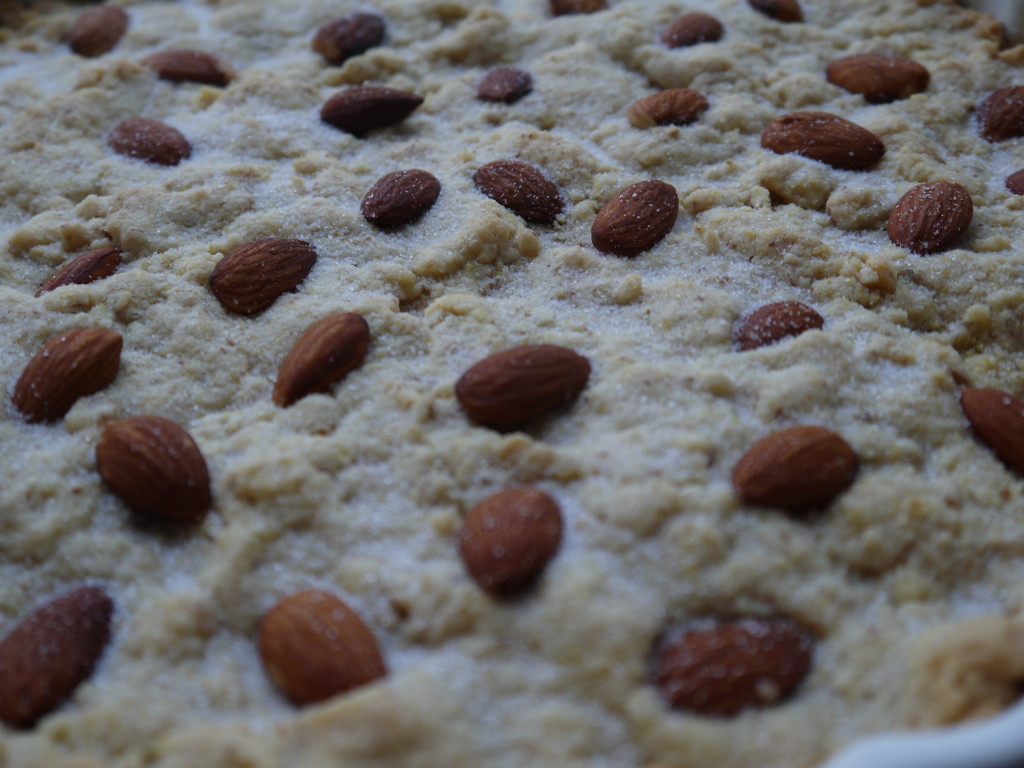 It's the land of almonds, sugar, and butter!! Mmmm….
Remember, it shouldn't be cut, but broken into pieces when served.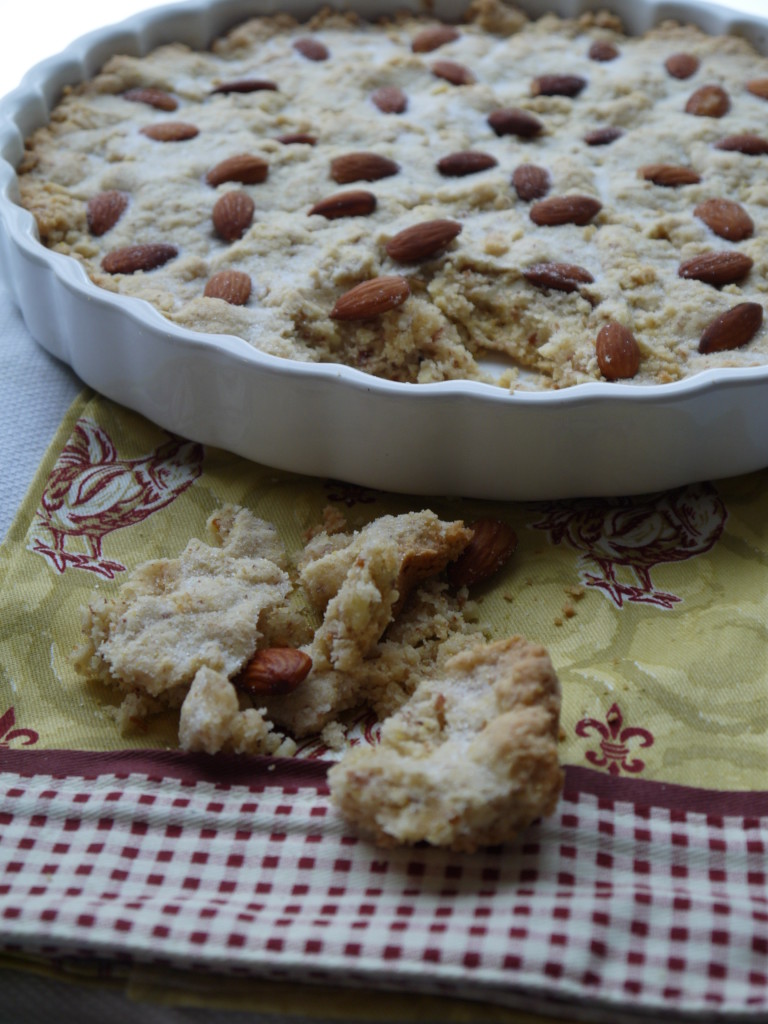 I think this needs a close up.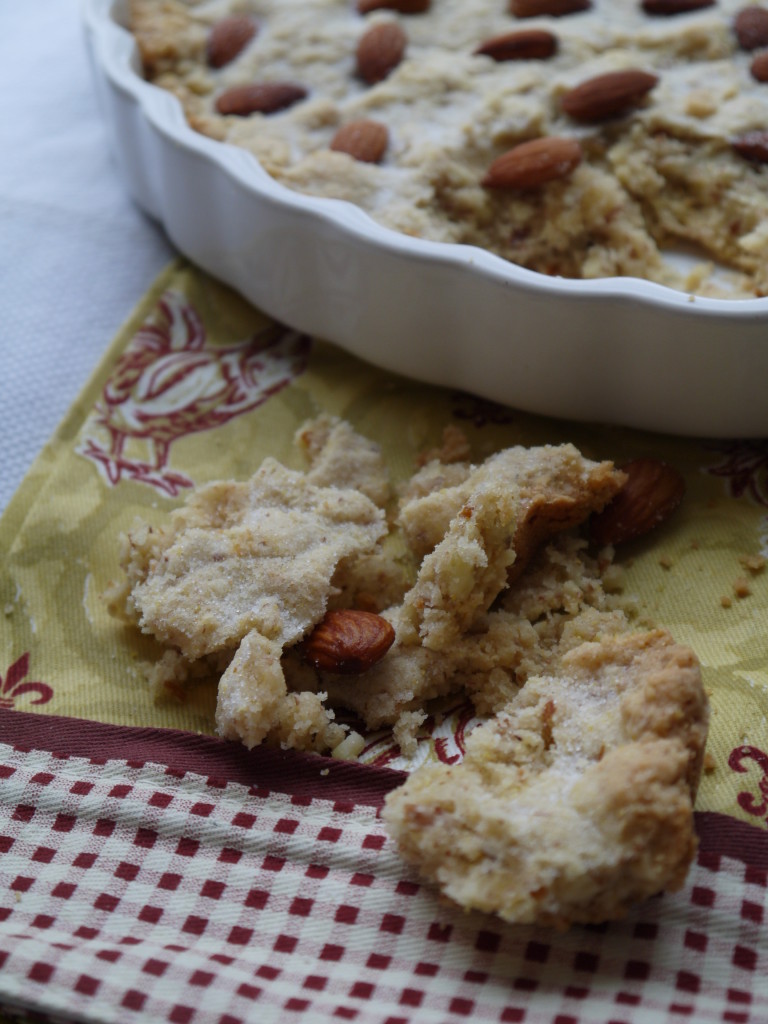 Yep.  Delish!
Buon Appetito!