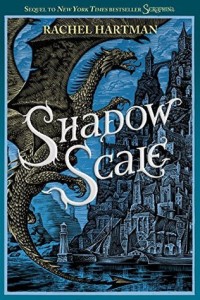 Title: Shadow Scale
Author: Rachel Hartman
Genre: YA, Fantasy
Publisher: Random House Children's Books
Publication Date: March 10, 2015
Pages: 608

The kingdom of Goredd: a world where humans and dragons share life with an uneasy balance, and those few who are both human and dragon must hide the truth. Seraphina is one of these, part girl, part dragon, who is reluctantly drawn into the politics of her world. When war breaks out between the dragons and humans, she must travel the lands to find those like herself—for she has an inexplicable connection to all of them, and together they will be able to fight the dragons in powerful, magical ways.

As Seraphina gathers this motley crew, she is pursued by humans who want to stop her. But the most terrifying is another half dragon, who can creep into people's minds and take them over. Until now, Seraphina has kept her mind safe from intruders, but that also means she's held back her own gift. It is time to make a choice: Cling to the safety of her old life, or embrace a powerful new destiny?
I didn't think this book would be better than Seraphina, but I was wrong–this completely surpassed it!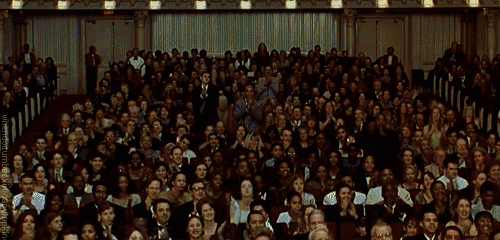 Seraphina is tasked with gathering the ityasaari in her mind and convince them to come to Goredd to fight.  Along with Abdo and the other half-dragons, she embarks on an epic quest that brings up memories she would have sooner forgotten.  Her discoveries threaten to change the world and its beliefs, forever altering its very foundations.
This book was outstanding.  Seriously outstanding.  I can count on one hand the amount of books I've said that for.  There wasn't anything I didn't like about it.  The only qualm I did have was it was a bit slow to get into at first, much like Seraphina, but keep going because it eventually picks up and develops into something you never saw coming.
Seraphina was intelligent, astute, compassionate, naïve, and human in her feelings–a wonderful attribute.  Her growth over the series has been a joy to watch and I love where the story takes her in this installment.  Her relationship with the other ityasaari was lovely to see–they really were a family.  I loved the ityasaari in this book!  Each one was so unique and you couldn't help but feel for them as Seraphina does.  Camba stands out as one of my favorites along with Abdo–ABDO!!  I just want to put him in my pocket and take him everywhere with me.  I almost want him to have his own story.  I would love to see a prequel with him.  All the characters are fantastic and richly developed.  There are so many histories, and side stories with many of them that you wish you could explore each one more in depth–the ityasaari, Eskar, Orma, Josquin, Comonot–just really engaging and captivating. Not an easy thing to achieve considering how many there are.  No wonder it took so long for this one to be released!
We delve deeper into this world, not only geographically, but spiritually as well.  Seraphina's quest takes us to Ninys, Samsam, Porphyry and even the Tanamoot where the dragons originated from.  We see the distinct cultural differences and similarities of each new land.  The descriptive and rich writing really makes them come alive.  We learn more about the belief system in this world along with its true origins.  I loved those parts in the book! They could be a completely new saga of books themselves and I hope we might see something of them in the future!
Not everything is resolved at the end, which makes you hope there will be another installment (sooner rather than later), but I think the majority of readers will be satisfied with the ending, including the surprise twist with Seraphinga, Glessinda, and Lucian.  I was also really interested in Jannoula.  Talk about a complicated character.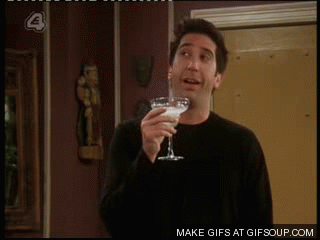 There were times you loathed her, sympathized with her, and feared her.  A whole mix of emotions.
Please pick this series up.  It's just seriously fantastic–and there are dragons.  You gotta love dragons.
Rating: 5 – Tony Award Winner
Please follow and like us: