Remember when I said that there were a few things in the works for the show?  Well this is one of them!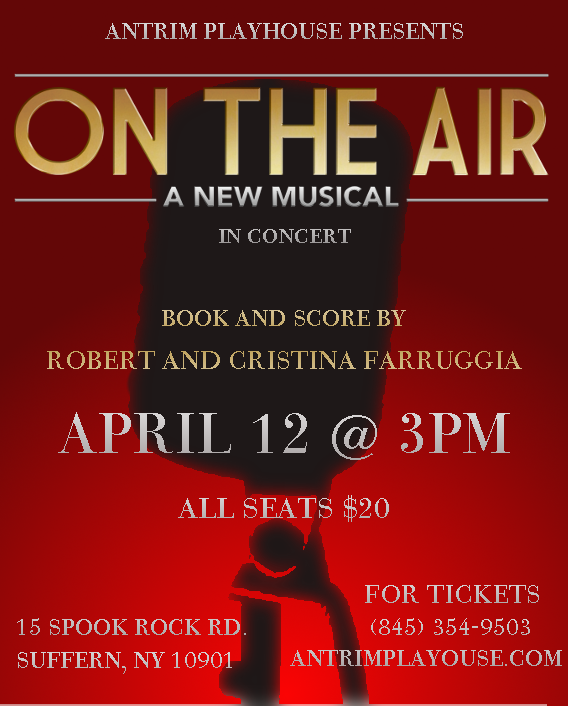 We'll be presenting the show In Concert at Antrim Playhouse in Suffern, NY on April 12 at 3pm.
Tickets are $20 General Admission.  To reserve tickets call (845) 354- 9503 or visit www.antrimplayhouse.com.
We've been working on rewrites since the reading in September and we're SUPER STOKED to present this latest version of the show!  It's a great cast, at a great venue so why wouldn't you come??
For the weeks leading up to the show, I'll be posting sneak peaks of photos, videos, and songs so make sure to follow me on Twitter and Instagram (click those icons on the right!) for all the behind the scenes scoop!
Remember, this is only one of a few things that is happening with the show and I can't wait to share more with you once we finalize the others!
Please follow and like us: