Is everybody getting sick of all this snow yet?  Ummm last time I checked it was MARCH.  Ugh.  Well, if you're stuck inside like I am today, this is the perfect recipe to warm you up–Veggie Stuffed Peppers.  I happened to find a bag of Boca frozen meat crumbles in the freezer and thought I should use them up.  They're delicious and if you're trying to cut back on meat, this is a great substitute!  Feel free to use any kind of meat you'd like though if you don't want to make them veggie-friendly.  Crumbled Turkey works great as well!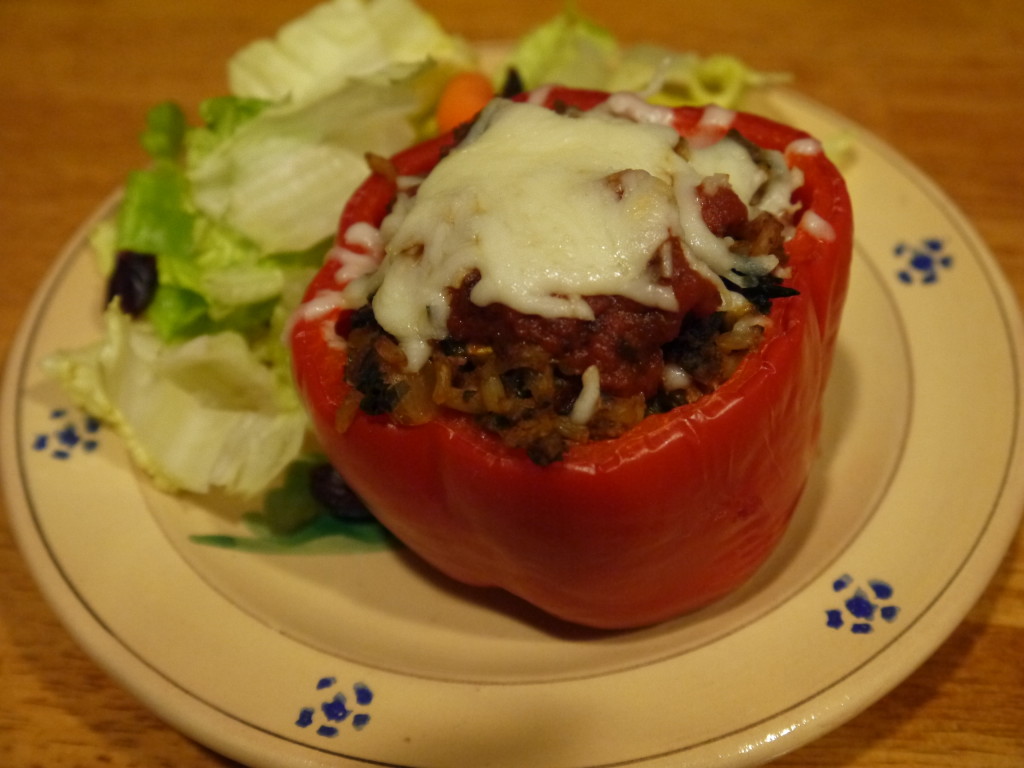 This is an easy quick meal.  You know I'm all about easy meals 😉  I used Uncle Ben's 90 sec. rice packets so it saved me even more time and hassle!
Veggie Stuffed Peppers
2 cups Boca Meatless Crumbles or 1lb meat of choice
6 bell peppers
1 pouch 90 sec Uncle Ben's brown rice
1 cup frozen spinach
1/2 sweet onion
1/4 cup, 6 tbsp grated mozzarella cheese, divided
1/4 cup grated parmigiano regianno cheese
1/2 cup, 6tbsp tomato sauce, divided
1 clove garlic, minced or 1 tsp. garlic powder
1 tsp. Italian seasoning
salt and pepper to taste
Preheat the oven to 350°F and boil a large pot of water.  Cut the tops off the peppers and clean out the seeds.  Once the water is boiling, add them to the pot and let them cook for a few minutes until they've softened a bit.  You don't want them to be mush, just enough to speed up the oven time, about 2 min. or so.
Meanwhile, start cooking your meat in a large pan.  Season with salt and pepper.  Once the meat is cooked, add the onions and cook until they're translucent.  Add the frozen spinach and garlic.  Once the spinach has thawed, add the cooked rice, 1/2 cup of tomato sauce, 1/4 cup of mozzarella cheese, and the parmigiano regianno.  Mix until well incorporated and then add some more salt and pepper and your Italian seasoning.
Fill the softened peppers with the meatless mixture and put them in a baking dish.  Top each pepper with 1 tbsp. of tomato sauce and 1 tbsp. of grated mozzarella cheese.  Cook in the oven for 20 min. or so, or until the mozzarella has melted.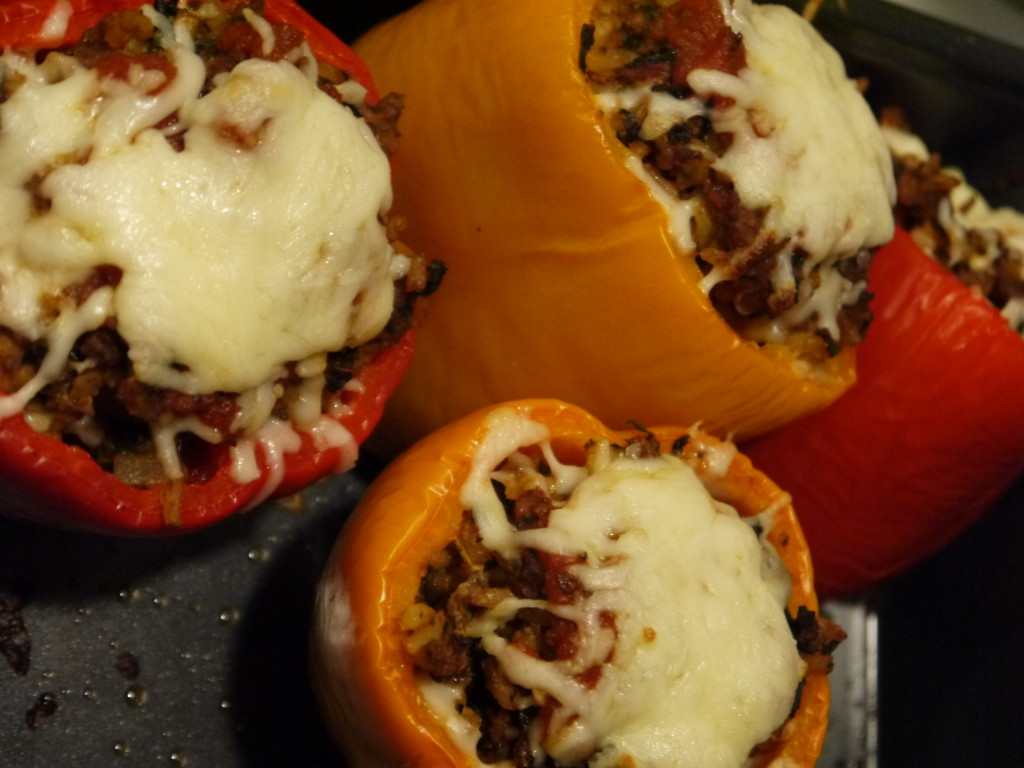 Don't you just want to dig into that?  Yea, I know.
I served mine with a side of salad and it was delish!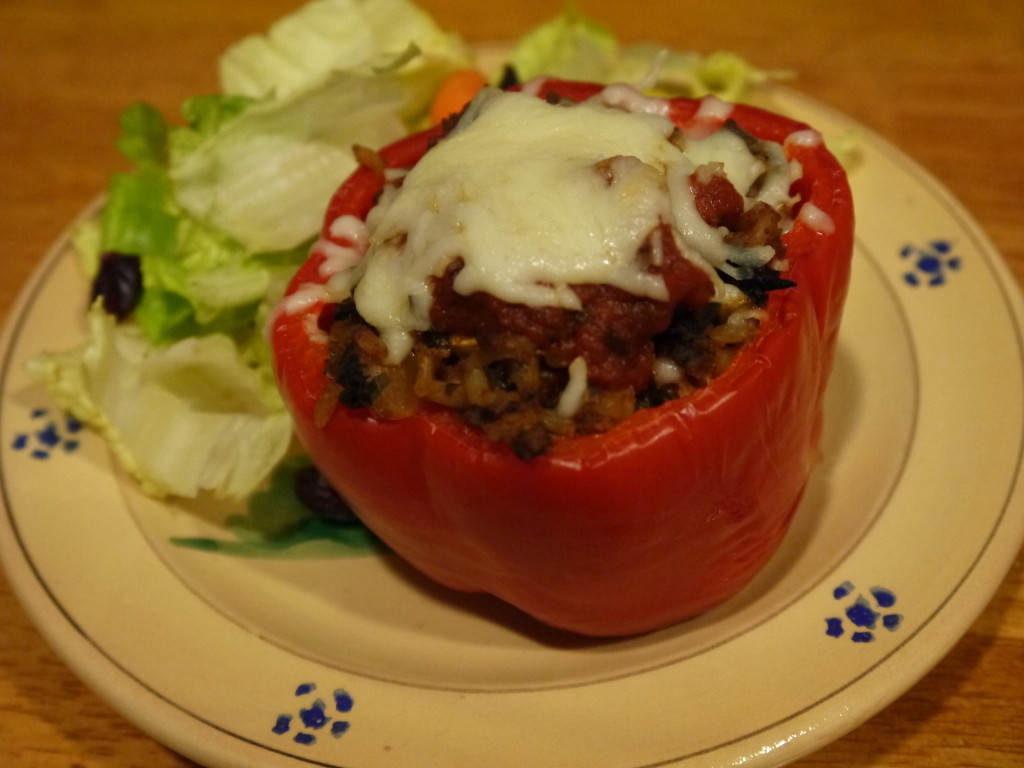 Hopefully this warms you up as we wait for that illusive thing called spring…
I heard it's coming soon.
I hope.