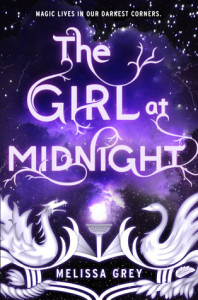 Title: The Girl at Midnight (The Girl at Midnight #1)
Author: Melissa Grey
Genre: YA, Fantasy, Paranormal
Publisher: Delacorte Press
Publication Date: April 28, 2015
Pages: 368
Buy:Amazon

Beneath the streets of New York City live the Avicen, an ancient race of people with feathers for hair and magic running through their veins. Age-old enchantments keep them hidden from humans. All but one. Echo is a runaway pickpocket who survives by selling stolen treasures on the black market, and the Avicen are the only family she's ever known.

Echo is clever and daring, and at times she can be brash, but above all else she's fiercely loyal. So when a centuries-old war crests on the borders of her home, she decides it's time to act.

Legend has it that there is a way to end the conflict once and for all: find the Firebird, a mythical entity believed to possess power the likes of which the world has never seen. It will be no easy task, but if life as a thief has taught Echo anything, it's how to hunt down what she wants . . . and how to take it.

But some jobs aren't as straightforward as they seem. And this one might just set the world on fire.
This book reminded me a LOT of Daughter of Smoke and Bone by Laini Taylor.
When Echo was only a young girl, she is taken in by the Ala, a member of the mysterious and secret race of the Avicen who live beneath New York City in a whole other magical realm.  The Avicen are magical creatures that resemble beautiful birds, complete with feathers.  As Echo grows up, the Ala and the Avicen become her family and home.  She is a clever thief and often runs errands for the Ala (or herself).  One such errand takes her on a journey to find the mysterious Firebird, who is prophesized to end the ancient war between the Avicen and the Drakhain, the another magical race that take after dragons.  Along this quest, Echo realizes her people are not all they claim to be and maybe the enemy really isn't the enemy at all.  She learns a truth about herself that could change the destiny of her adopted people and the fate of the war all together, if she is only brave enough to accept it.
Yea, this book was extremely similar to Daughter of Smoke and Bone.  A whole other, hidden world; magical creatures; a forbidden love…I mean…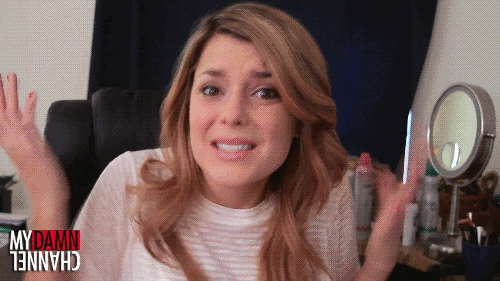 Don't get me wrong.  I still really enjoyed this story, it just wasn't the most original I've come across.
Echo is a smart-ass MC who often gets in trouble for her brass actions and reckless behavior.  You gotta love her for it though.  Beneath all the sass though, she's an extremely vulnerable girl who just wants to belong in a world that can't accept her for who she is.  She struggles with this a lot in the book, especially after some major confrontations and revelations plot-wise that I can't reveal because SPOILERS, but trust me.  Caius was OK for me.  He's supposed to be around 250 years old, but I often found him acting ridiculously naïve at times.  However, his generosity and his ability to look past people's exterior, and his all around love for his people make him a great contrast to Echo.  Ivey, Jasper and Dorian are great supporting characters and I loved seeing the relationships develop between all of them.  Watching them move past their prejudices and look at the person beneath, was really heartwarming to watch, especially the banter between Jasper and Dorian.  You just have to love Jasper's one-liners.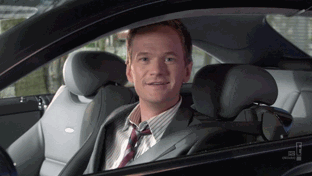 Plot-wise I just can't get past the similarity to Daughter of Smoke and Bone, but there were some small differences that had me intrigued.  I saw where it was going though about half-way through the narrative and although unsurprising, it wasn't un-enjoyable.  It really makes you think about long-held prejudices and what we are taught to believe.  Is the "norm" always right or do we break the mold and try to make something even better, risking everything to do so?  The world building was good, although I would have liked to have seen a bit more of Avicen and the rest of the other worlds.  Hopefully we'll see more in the next installments.
I'd pick this one up, if you're looking for something similar to Daughter of Smoke and Bone, with a great MC, forbidden romances, and magical creatures.  Oh and libraries! So many awesome libraries in this book.  Gotta love those!