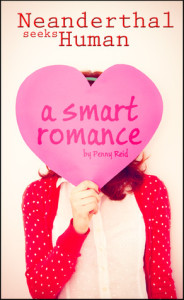 Title: Neanderthal Seeks Human (Knitting in the City #1)
Author: Penny Reid
Genre: Romance, Contemporary
Publisher: Caped Publishing
Publication Date: March 14, 2013
Pages: 394
Buy: Amazon

There are three things you need to know about Janie Morris: 1) She is incapable of engaging in a conversation without volunteering TMTI (Too Much Trivial Information), especially when she is unnerved, 2) No one unnerves her more than Quinn Sullivan, and 3) She doesn't know how to knit.

After losing her boyfriend, apartment, and job in the same day, Janie Morris can't help wondering what new torment fate has in store. To her utter mortification, Quinn Sullivan- aka Sir McHotpants- witnesses it all then keeps turning up like a pair of shoes you lust after but can't afford. The last thing she expects is for Quinn- the focus of her slightly, albeit harmless, stalkerish tendencies- to make her an offer she can't refuse.
This was a light-hearted, fun, fast, and funny book!
Janie is having the worse day ever. She finds her boyfriend cheated on her so she breaks up with him, but then finds out she lost her job due to "down-sizing".  What's even worse is the cute security guard from her building was there to witness the whole, embarrassing ordeal.  To her shock however, he's interested in her and manages to get her a job.  But as Janie finds out more about Quinn, she discovers he isn't everything he seems to be.
Janie was an adorable MC.  She is ridiculously smart and you will learn a ton by reading this book because of her trivial knowledge that she can't help but spew forth every minute or so.  She's loyal and endearing, but her one flaw is her obliviousness to the obvious; a flaw that is often pointed out by Quinn.  You understand why she's that way because of her background and Quinn gets her to loosen up more than anyone else has before.  Her constant need to put labels on people can be a bit annoying at times, but you realize that's what makes Janie, Janie.
Quinn was a great counter part to Janie with his brooding patience and dark past.  He had some Christian Grey stalker qualities which I couldn't stand at times, but nothing you couldn't get over after learning his history.
The girls in the Kitting Club were great.  I wish I had seen a bit more of them.  I felt the whole beginning of the book they were hardly there, with the exception of Elizabeth who is Janie's new roommate.  I know they feature in subsequent books, but I still would have liked to have seen them more in this installment.
The plot moved, but felt a little slow because of Janie's obliviousness.  The reader was like "Girl why don't you see that already?!"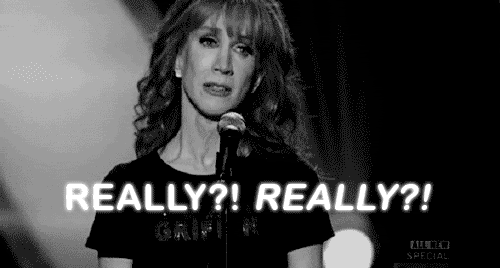 Half the book you were waiting for her to make this big discovery (which wasn't that big) so it got a little frustrating at times.
Overall, this was a great rom com book with quirky and loveable characters.  I will definitely be picking up the rest of the series because I can't wait to see what happens to the rest of the Knitting Club girls!