I was really fortunate to attend the ACOTAR (A Court of Thorns and Roses) signing in NYC.  I had a BLAST!  Saw Sarah and met some awesome people 🙂  Here are some photos from the event.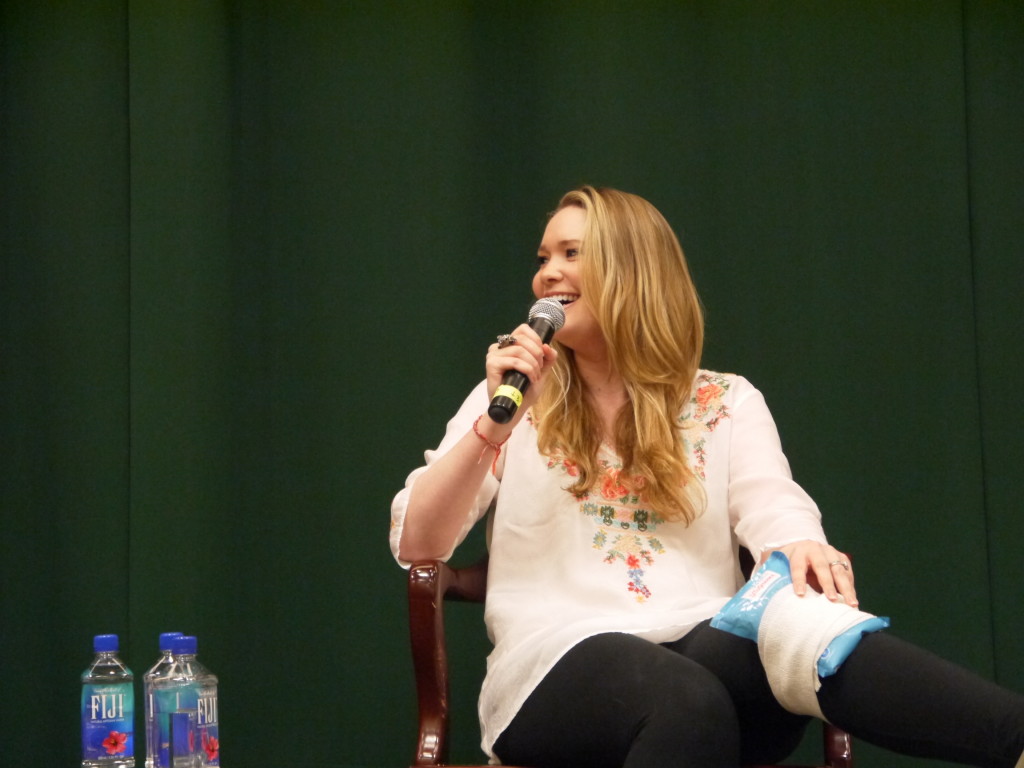 Poor Sarah had hurt her knee on Book Tour!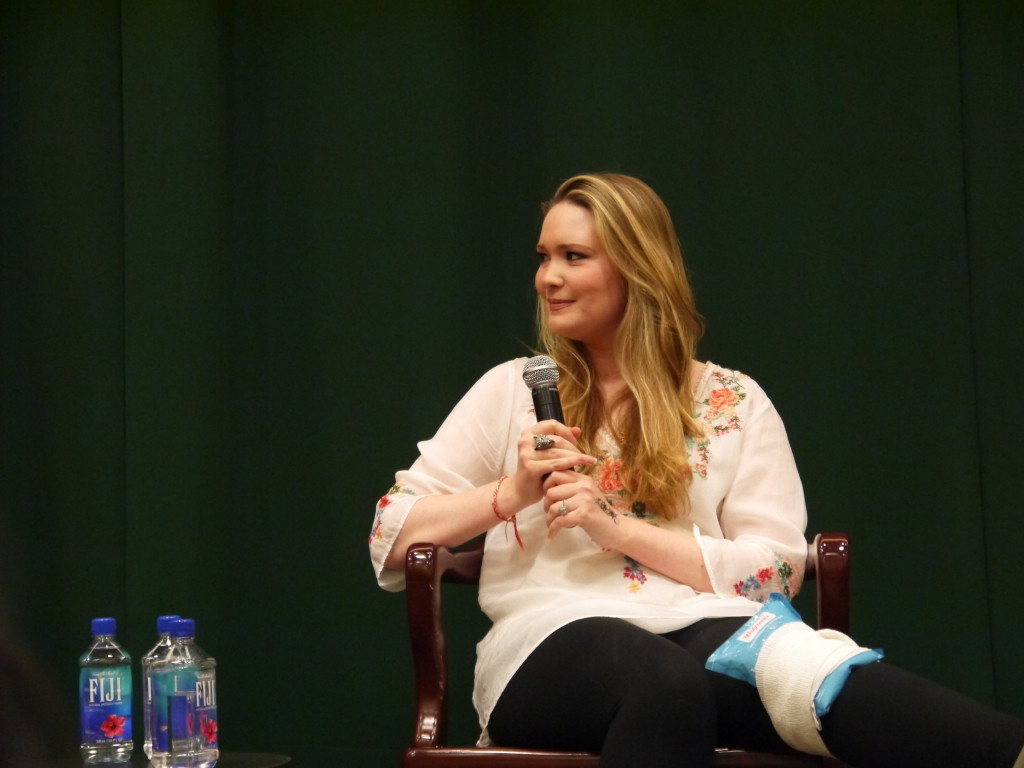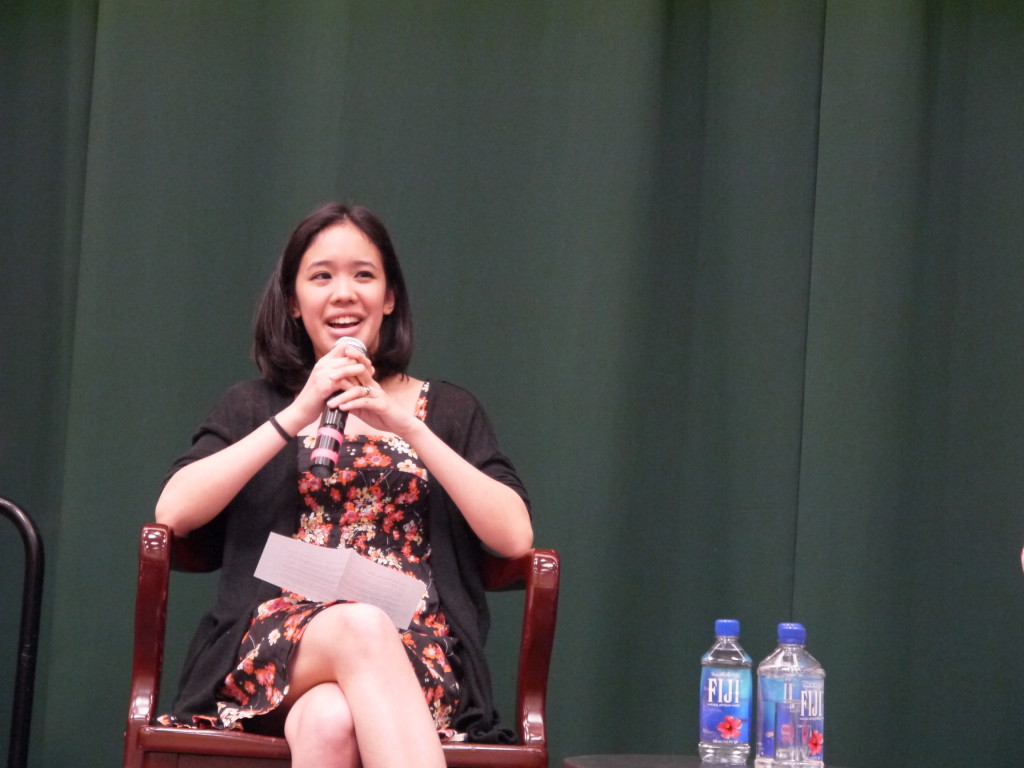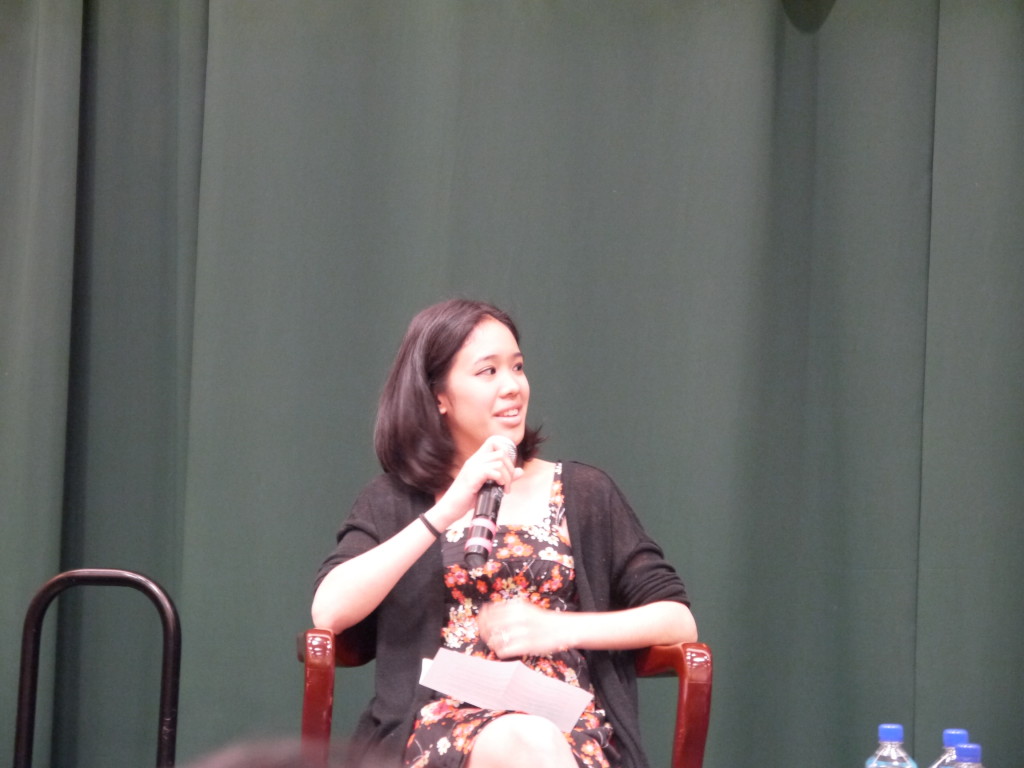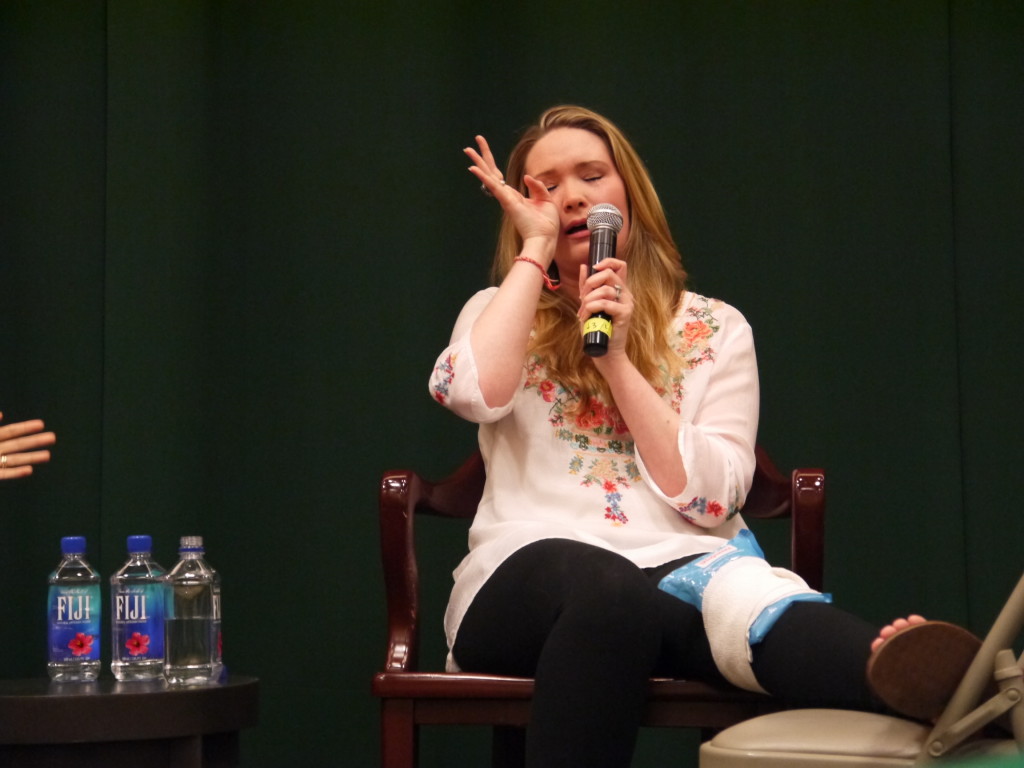 It wouldn't be a Sarah J. Maas reading w/o her crying…although let's face it, we all were at this point.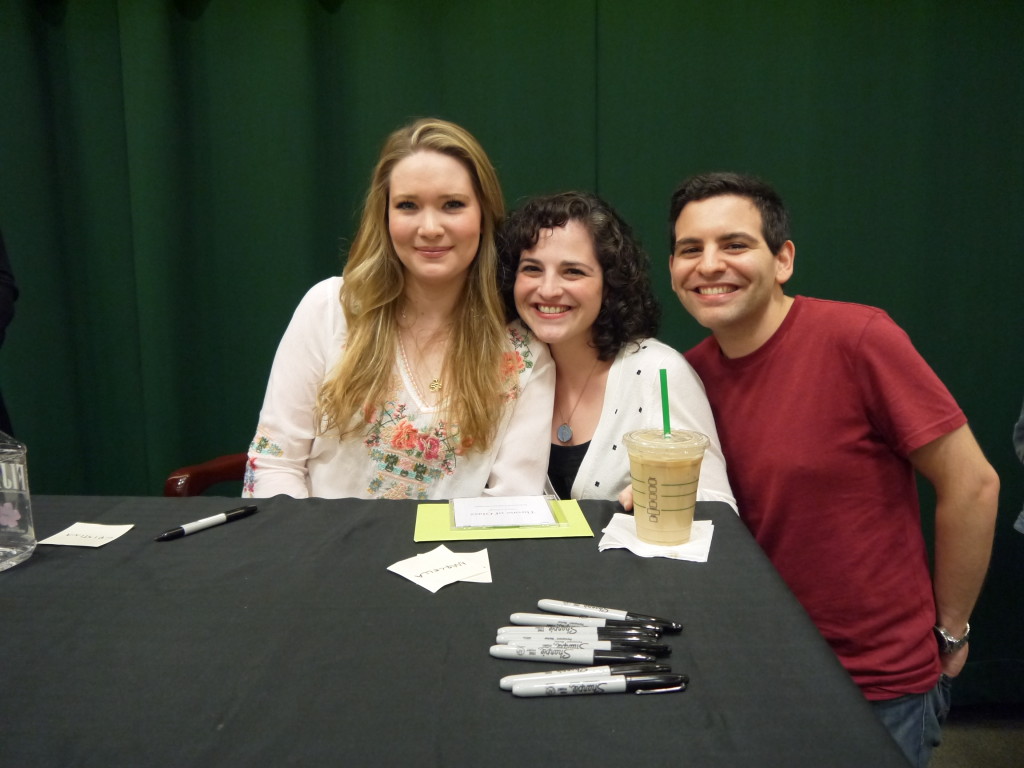 So my brother and I have also been working on a little project….
I've been bugging the bro to read the Throne of Glass series and I have finally converted him MWAHAHA! Of course he loved them (cause DUH).  I then approached him about possibly writing the song that Celaena plays at the piano during Throne of Glass.  He was on board.  I created a YouTube video of the song with descriptions from the book that inspired each movement of the piece.  I hope you enjoy it 🙂 Our next project is the orchestra piece from a certain novella that you all might be familiar with if you've read The Assassin's Blade….
Please let us know what you think by leaving a comment! Also, are there any other book-inspired musical pieces you've always wanted to hear?  Leave us some suggestions and we might just compose it!