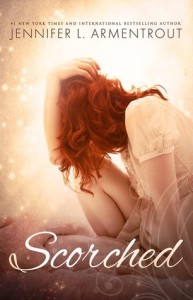 Title: Scorched (Frigid #2)
Author: Jennifer L. Armentrout
Genre: New Adult, Contemporary
Publisher: Spencer Hill Press
Publication Date: June 16, 2015
Pages: 320
Buy:Amazon

Sometimes life leaves a mark…

Most days, Andrea doesn't know whether she wants to kiss Tanner or punch him in the gut. He is seriously hot, with legit bedroom eyes and that firefighter body of his, but he's a major player, and they can't get along for more than a handful of minutes. Until now.

Tanner knows he and Andrea have had an epic love/hate relationship for as long as he can remember, but he wants more love than hate from her. He wants her. Now. Tomorrow. But the more he gets to know her, the more it becomes obvious that Andrea has a problem. She's teetering on the edge and every time he tries to catch her, she slips through his fingers.

Andrea's life is spiraling out of control, and it doesn't matter that Tanner wants to save her, because when everything falls apart and she's speeding toward rock bottom, only she can save herself.

Sometimes life makes you work for that happily ever after…
I had read Frigid earlier this year and enjoyed it.  When I went to BEA and learned that Jennifer Armentrout was signing copies of the sequel, I knew I had to grab it.
Andrea has always had a love-hate relationship with Tanner.  Most of the time it's hate. However, after spending a week with him and their friends in a cabin for vacation, everything changes and their feelings develop into something deeper.  Andrea, though comes with her own set of baggage that might impact not only her and Tanner's relationship, but her future as well.
Overall, I enjoyed this installment, especially after reading Kyler and Syd's story.  I loved the interaction and bickering between Tanner and Andrea.  However I would have enjoyed a little more humor thrown in.  I think that was the main issue I had with the story.  It went dark rather quickly.
Andrea has to deal with some heavy stuff, but it's really not alluded to until the end as to what that was.  This made it rather confusing at times.  She often would say that something was "off" about her or wrong inside, and she would get panic attacks, but it isn't until the climax that you see what the main issue was.  At that point you're like well, DUH.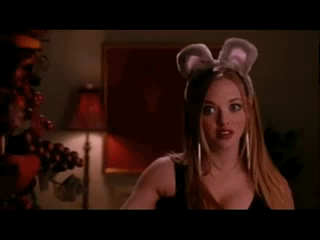 As much as it was a bit predictable and anti-climactic, you realize that this is a real thing that people have to deal with every day, especially with the ending.
It's a pretty fast read and enjoyable, but it's not my favorite of Jennifer Armentrout's work.  Does that mean you shouldn't pick it up? No.  It's just a bit melodramatic for me at points to get completely on board with it.