In case you're unfamiliar with BEA (Book Expo America), I spoke a little about it in my BEA prep post, but essentially it's a huge book conference where book industry people, educators, bloggers, etc. from all over the world gather to talk about books, network, and get books!
Tuesday night I went to Jenny Han's P.S. I Love You release party (there was food involved).  It was a fantastic night where I caught up with some blogger friends, met some new ones, and drove over the Brooklyn Bridge.

Top Row: Christina, Brittany, Octavia, Melissa, and Me
Bottom Row: Nikki, Sarah, and Pili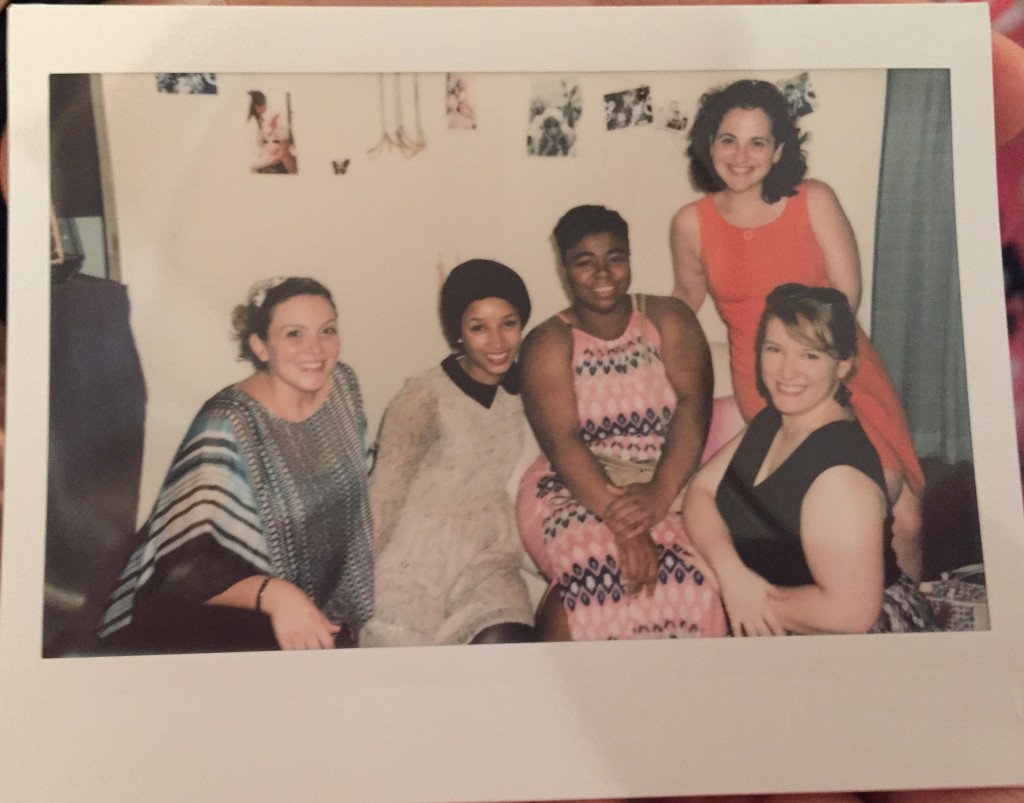 Brittany, Sajda, Octavia, Christina, Me
<3 all these girls!
It was a great start to a crazy few days!
Wednesday, the bro and I woke up at a reasonably early hour.  This was only a half day so the doors weren't open until 1pm.  HOWEVER, we had an apointment with an agent at 12pm and of course I'm freaking out because I NEEDED to get tix for Truthwitch that they were handing out at 1pm on the dot. This was my number one book I wanted from the conference and if I didn't get back from the meeting in time, it wasn't going to happen.  Luckily, I had awesome friends (Thank you Nikki, Octavia and Christina!) who held my place in line while Robby and I went to the meeting (which went great!).  We got out of the meeting, I kid you not at 12:45.  We were all the way on 26th st. and had to get to the Javits Center.  We RUN.  No, I kid you not. We RUN to grab a taxi.  I'm a mess the entire cab ride there (ask Nikki, she has my texts to prove it) because we hit traffic.  I finally tell the cab driver to pull over a block from the Javits and we RUN.  Like I was sweating in places I never knew you could sweat in, type of run and made it JUST as they were opening up the floor.  I run to Macmillon and SUCCESS! I GOT A GOLD TICKET! (Literally, since the tickets for the signing were gold).
The rest of the day passed as a bit of a blur since I was still on a high from getting my golden ticket and seeing the awesome Susan Dennard.
Here was my book haul from Day 1: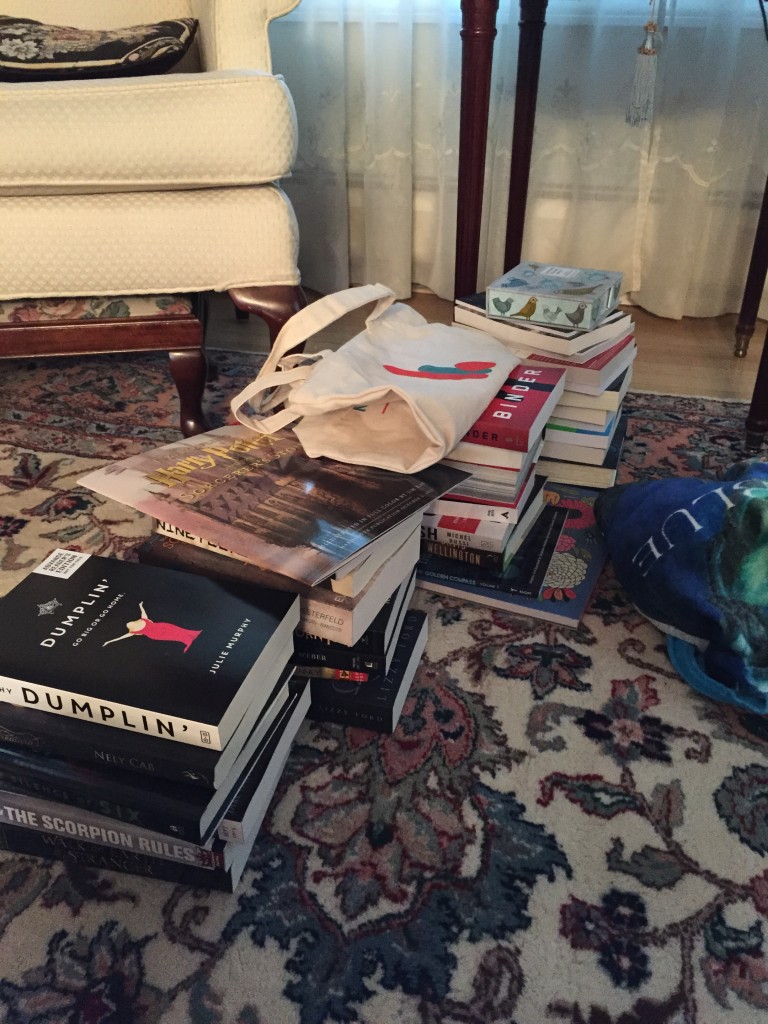 I know you can't see them all, but some of the highlights I got were Truthwitch (Duh), Illuminae, The Scorpion Rules, Walk on Earth a Stranger, and Zeroes.
I also stopped by the Litograph booth.  I became obsessed.  The girl working there got to know my brother and me really well over those three days.  Each day they had a wall with a different literary work.  They had temporary tattoos with lines from an author's work and you would put the tattoo on, they'd snap a picture then add it to the wall to spell out the whole poem.  Here's Day 1's quote.  Do you know the author/work?*  Take a guess!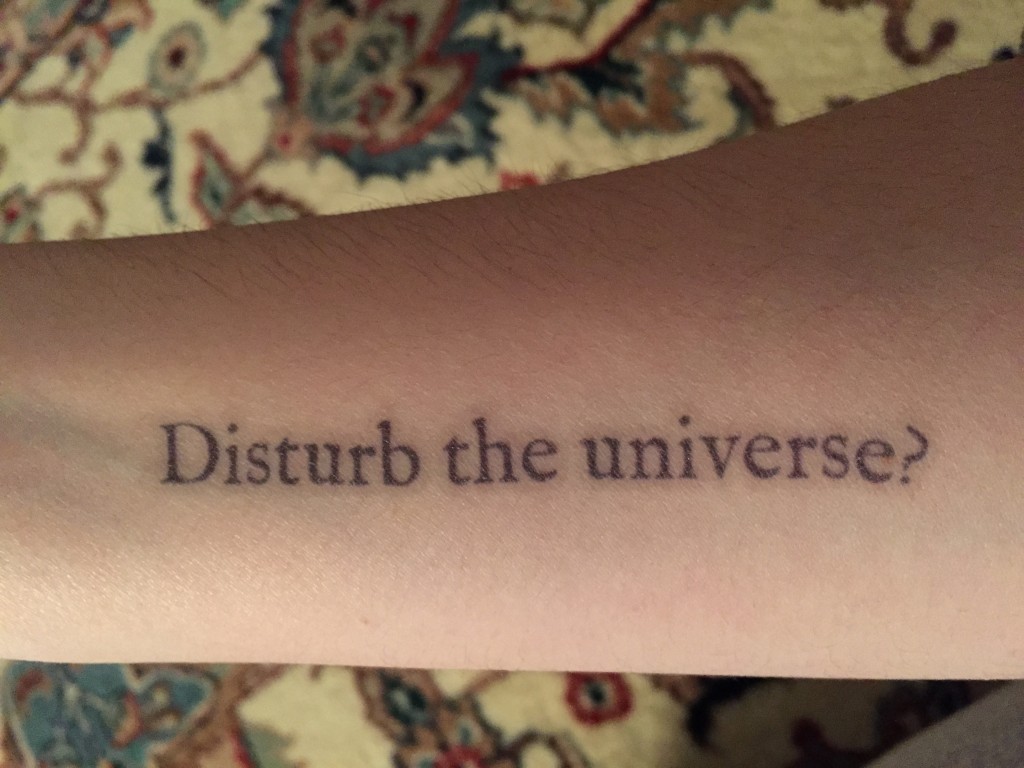 Also nobody really knows how exhausting BEA is until after you've gone through it.  You're running around from one end of the Javits Center to the other, carrying heavy books and totes.  This being my fourth year, I was curious as to how much I actually walk.  So I decided to record my daily results.  Here's day 1: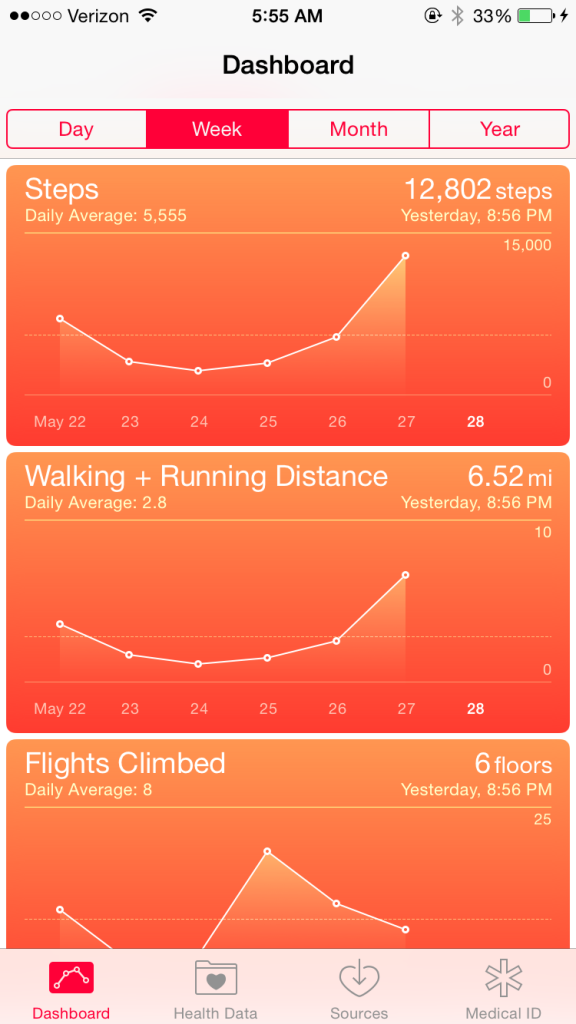 Yea…
Stay tuned for more on the other two days!
*T.S. Eliot, The Love Song of J. Alfred Prufrock
Please follow and like us: