So Thursday night I got a random text from my friend Meesh, "Hey! You wanna take a day trip to the beach tomorrow?"
Umm YES!
Who says no to the beach?
Now I need to give you some backstory.  Meesh and I are incapable of packing light….to go anywhere…for any immediate length of time.  Here we are with just OUR stuff when we stayed 2 nights at Atlantic City with the rest of our girlfriends.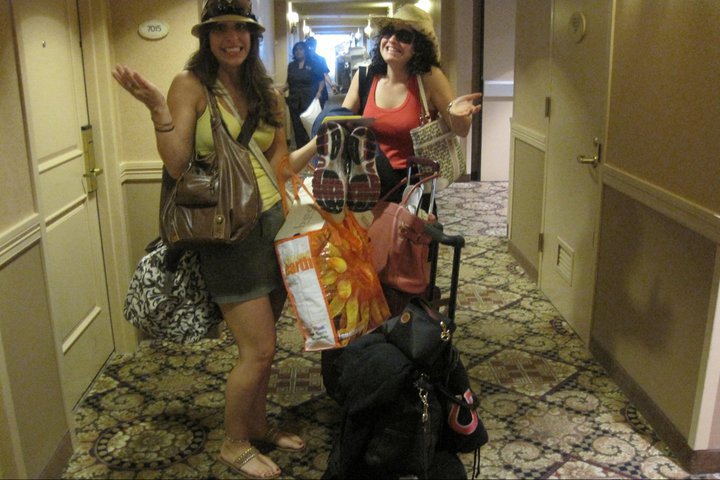 We might have had 16 pairs of shoes between the two of us…
So when we went for a few hours at the beach, we obviously went prepared.  I apologize for not taking a picture, but we had two beach chairs, an umbrella, a cooler filled with drinks and snacks, two beach bags, a sheet to lay down on, and various other paraphernalia that we couldn't live without for a few hours.
This was our forecast for the day though: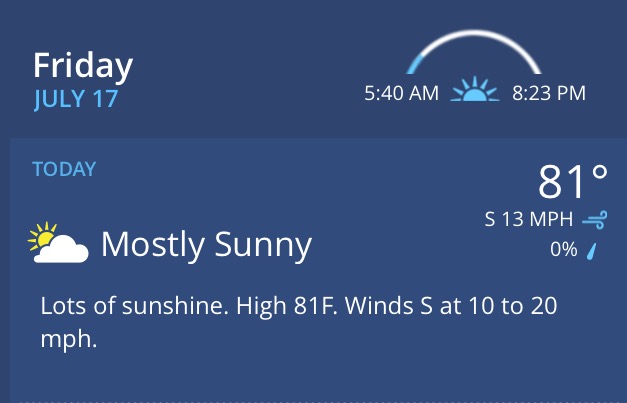 We couldn't ask for better weather and we weren't disappointed.  It was warm enough to be at the beach, yet we weren't sweating the whole day.  Our day was spent lounging on our towel or chairs as we watched cute fisherman try to catch something.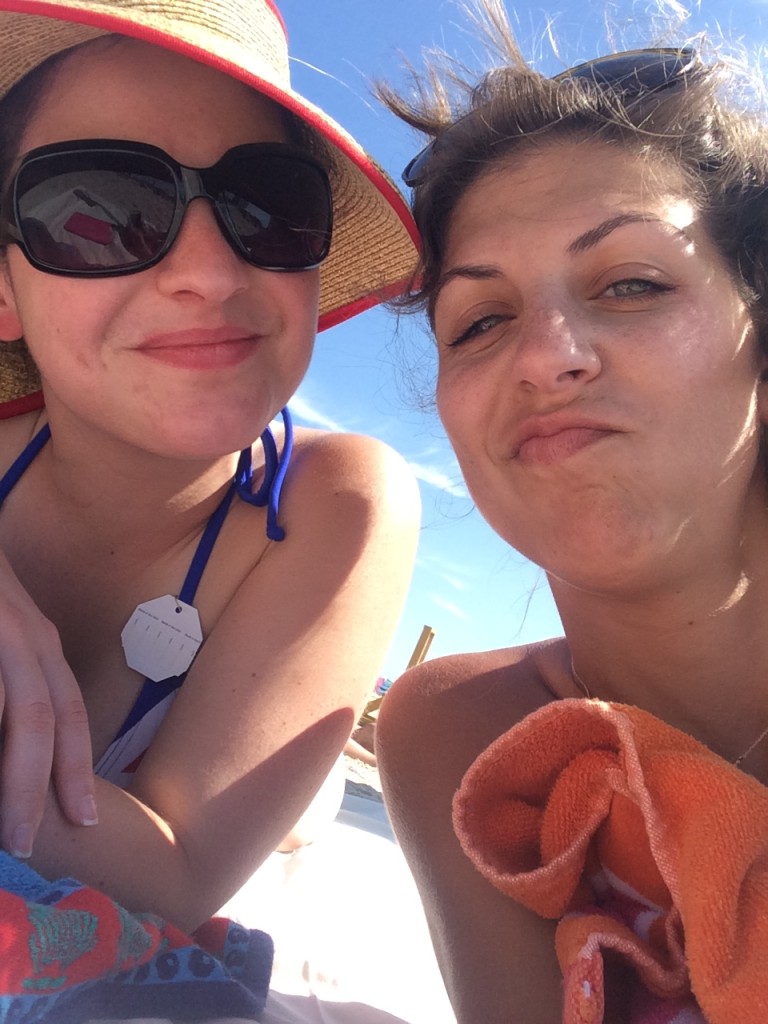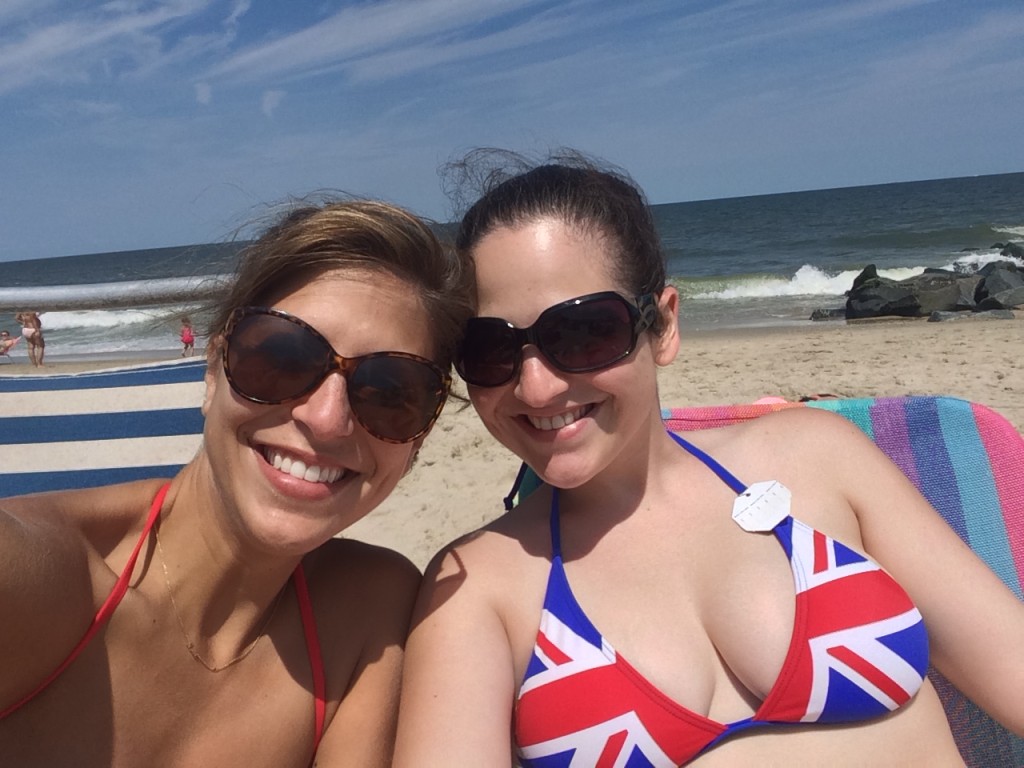 Also, this next picture describes us to a T.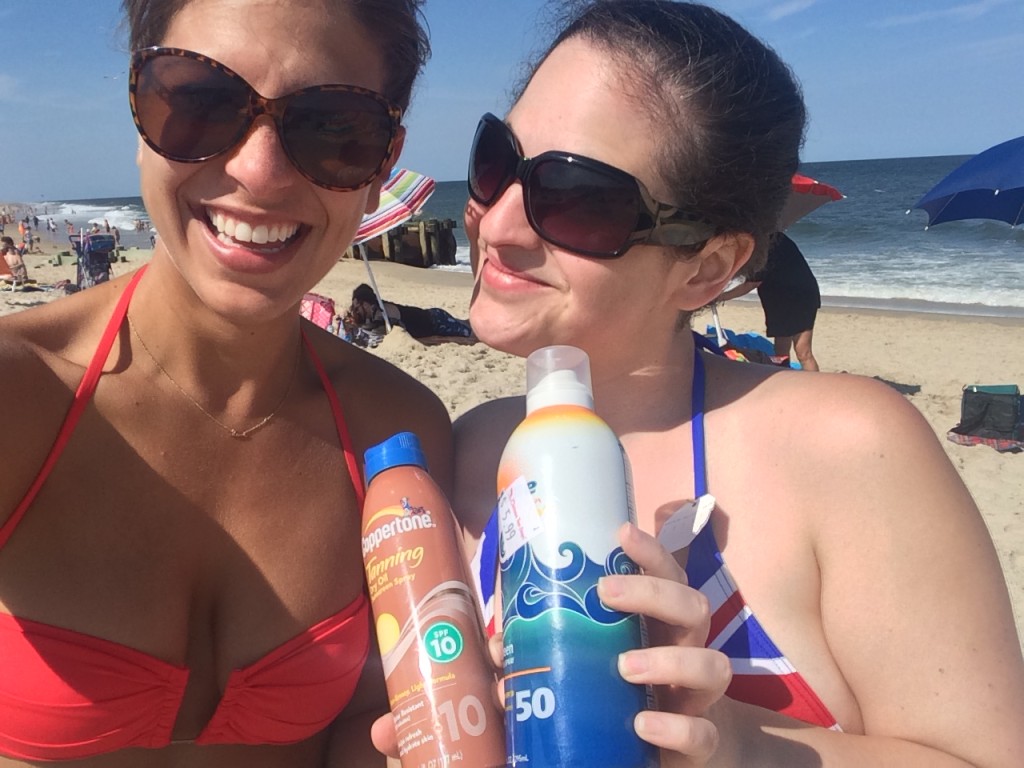 Even with my 50 spf I could feel myself burning so the hat went on for a bit.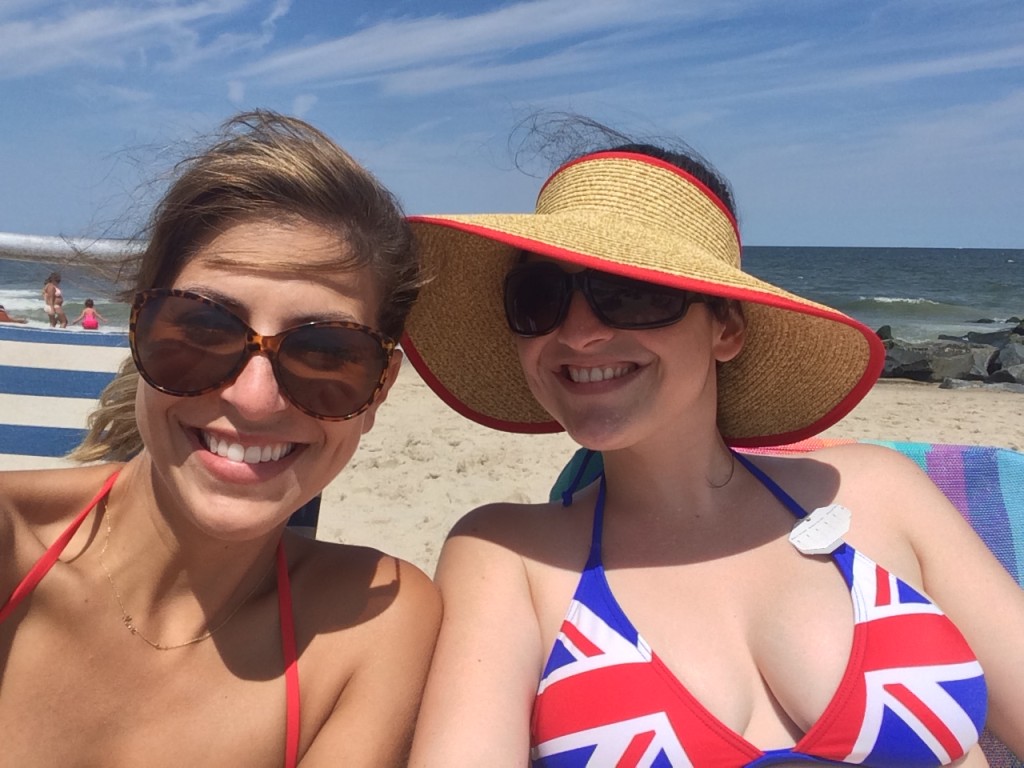 Why yes, it does match my swimsuit and yes, it might be one of those rolly hats that your grandma would wear.  Do I love it? Absolutely. #Ialsohaveitinblackandwhite
The sunscreen and hats didn't help me at all though as I promptly fell asleep on my stomach and got burned.  Unbeknownst to me, Meesh caught me in the act.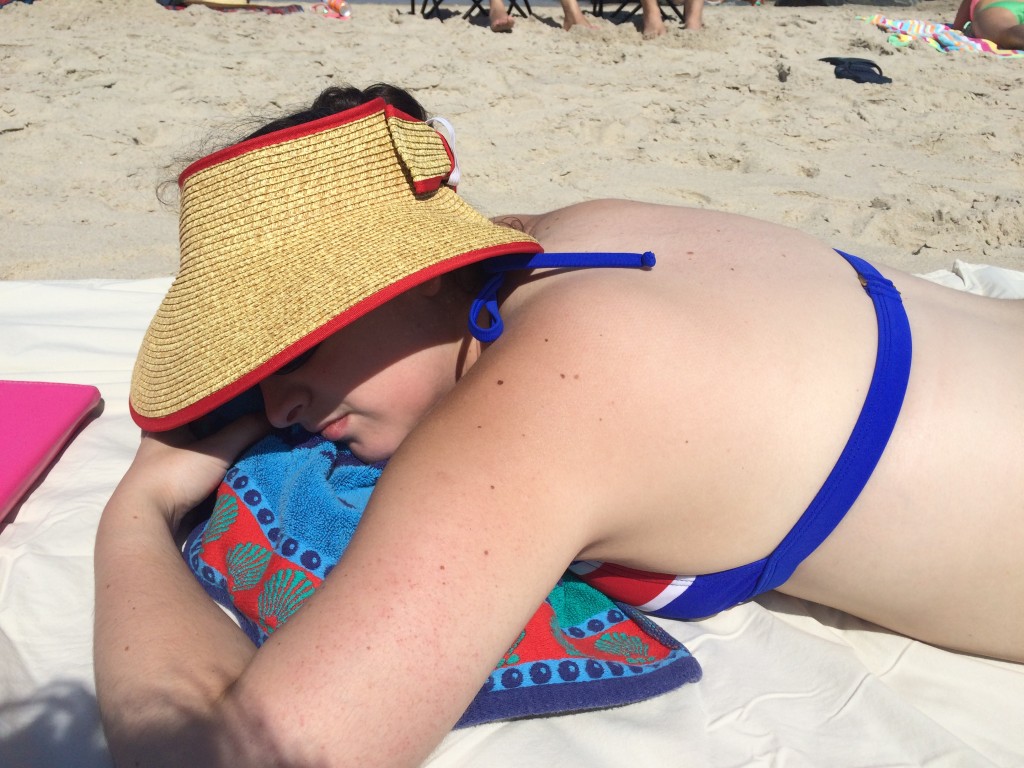 This is nothing unusual for her.  She'll take pictures of me whenever, regardless of whether or not I'm ready…or chewing a carrot.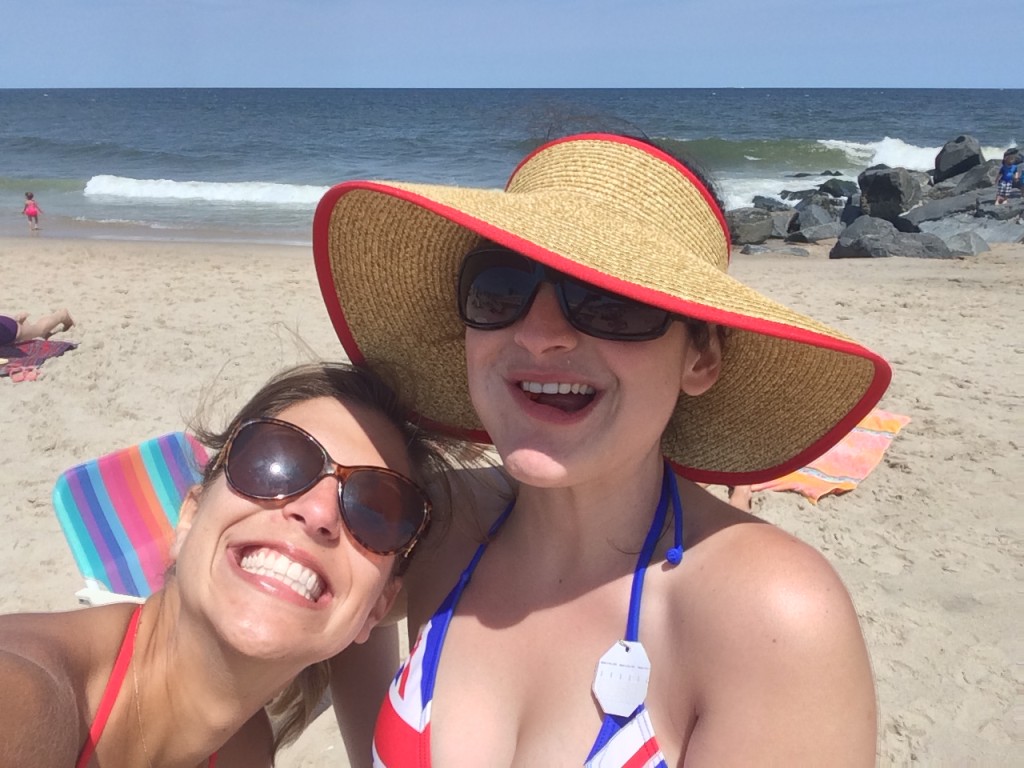 As we were lounging around eating and reading we couldn't help but notice a bunch of teenage girls having a photo session on the rocks near our spot.  We decided to join in on the action.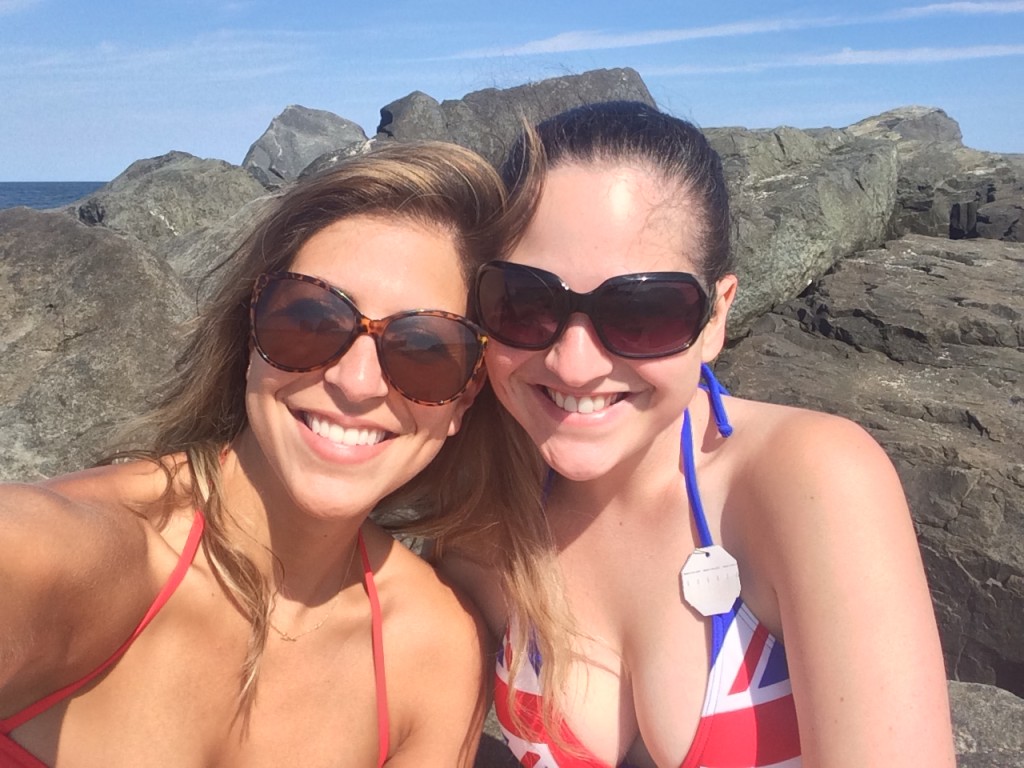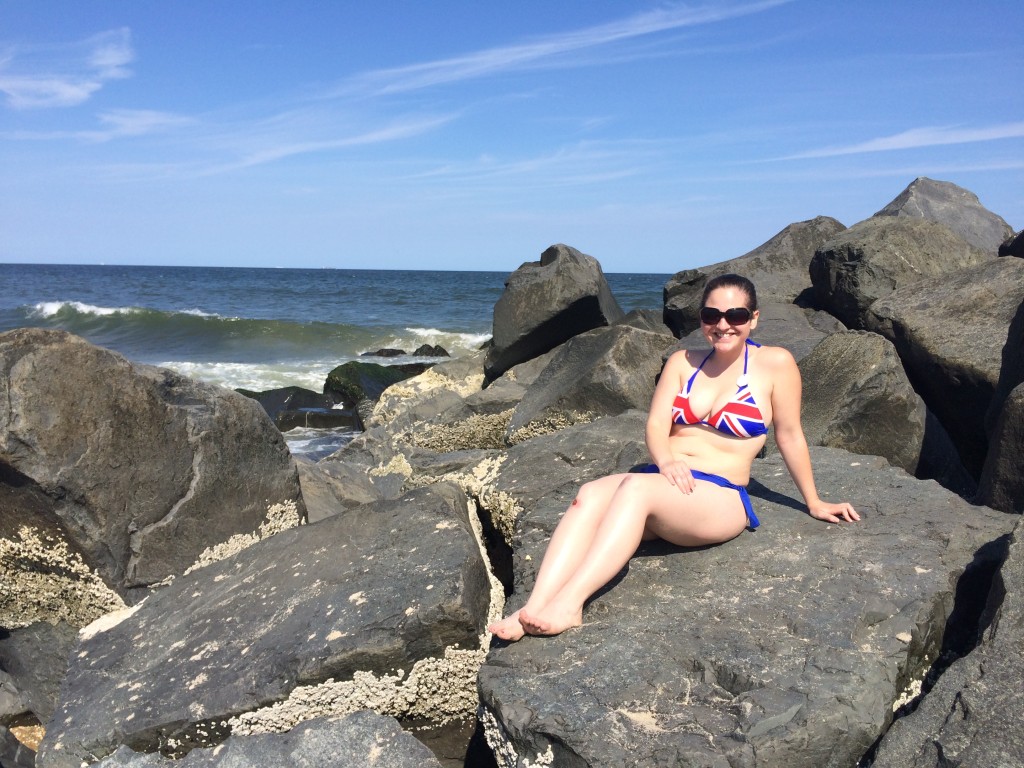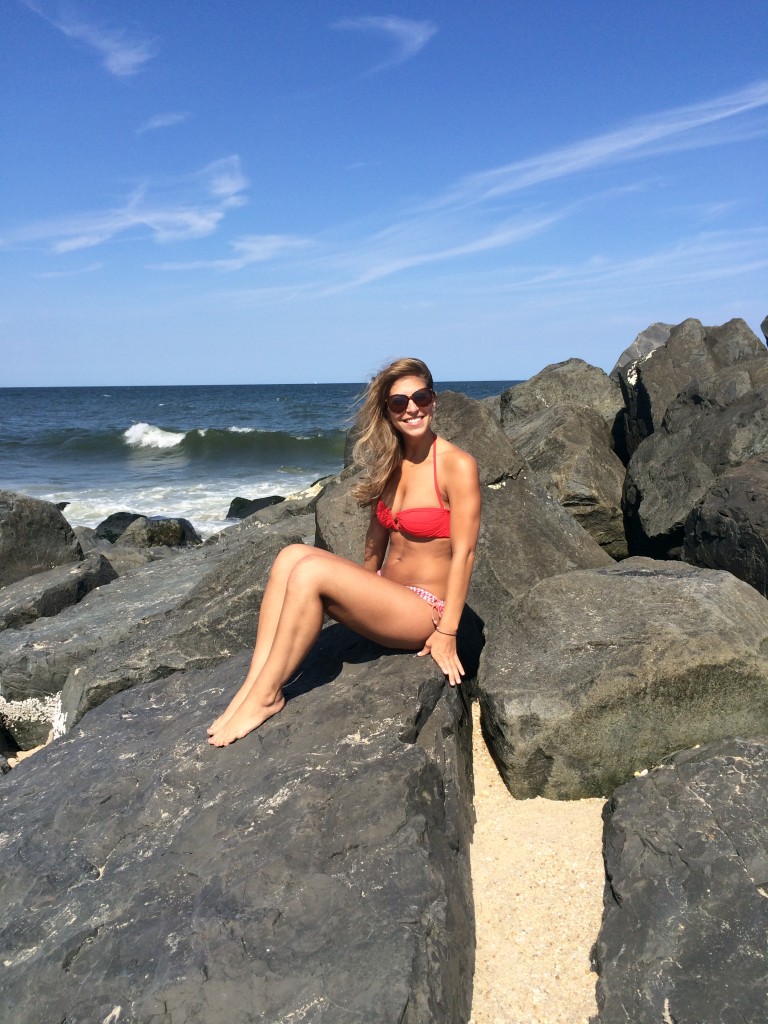 Our best modeling poses came out.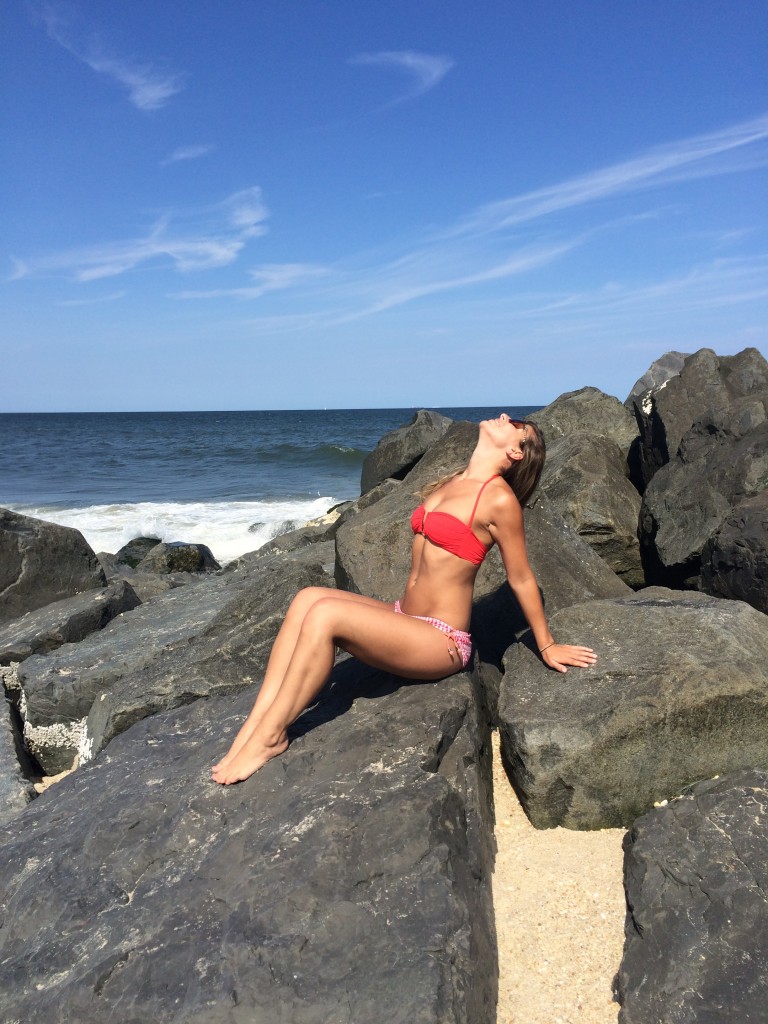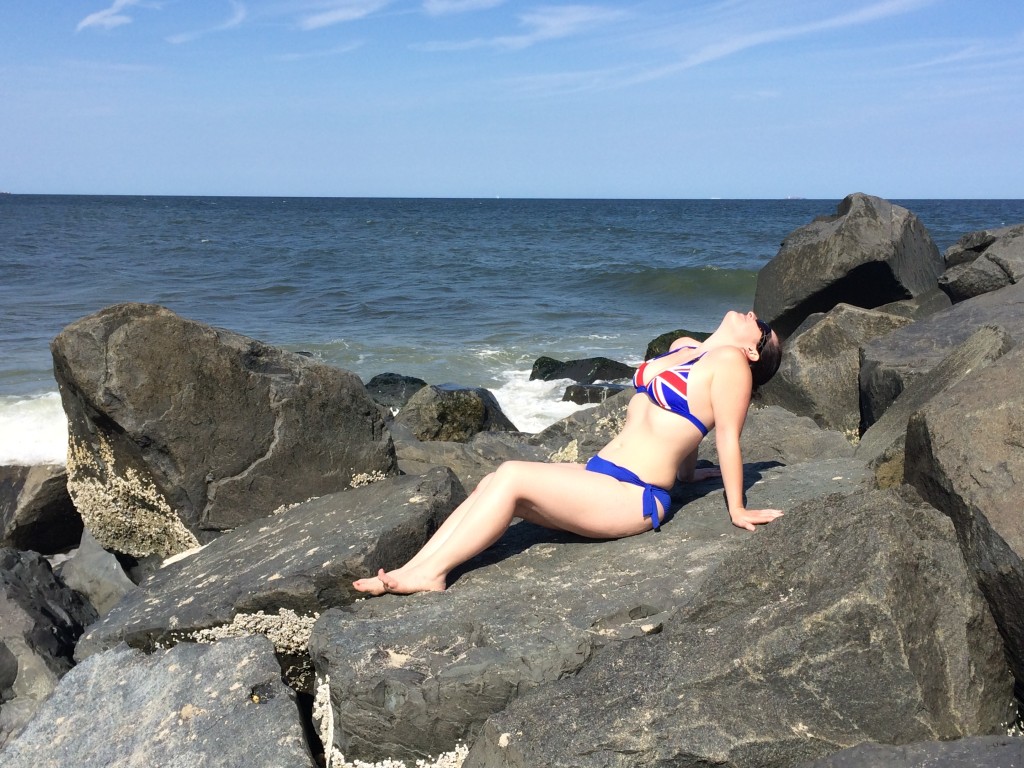 "Cristina! I hear there are sharks at this beach!"
"Omg where!?!?"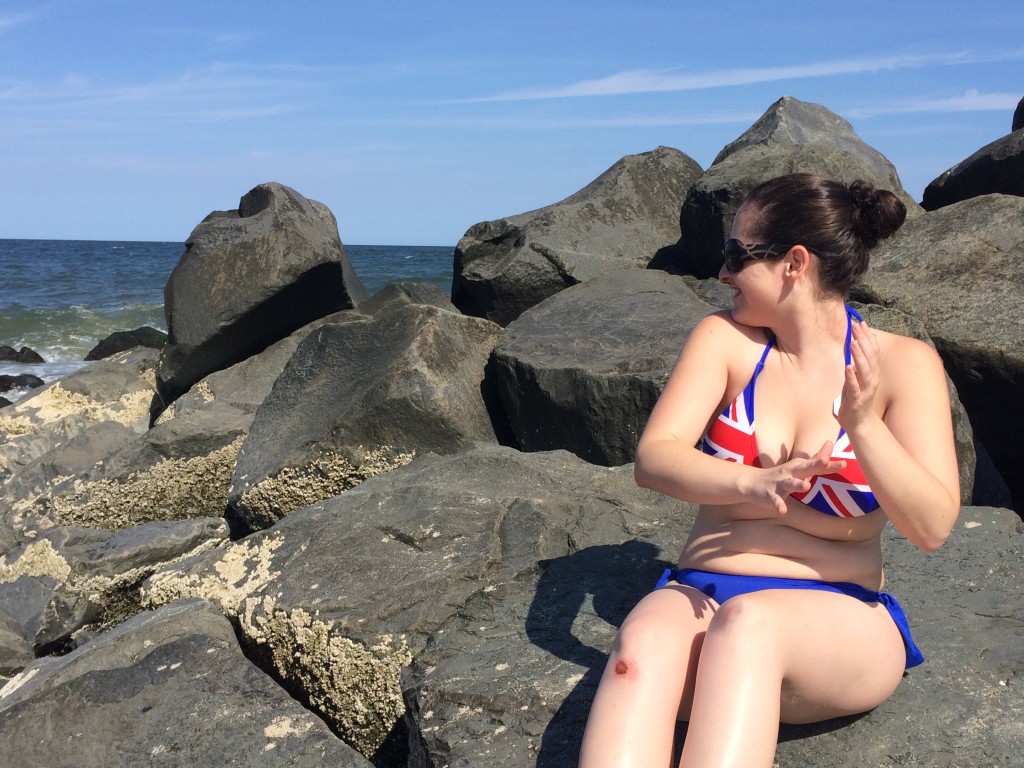 ::Meesh chuckles to herself evilly::
::I give her the glare::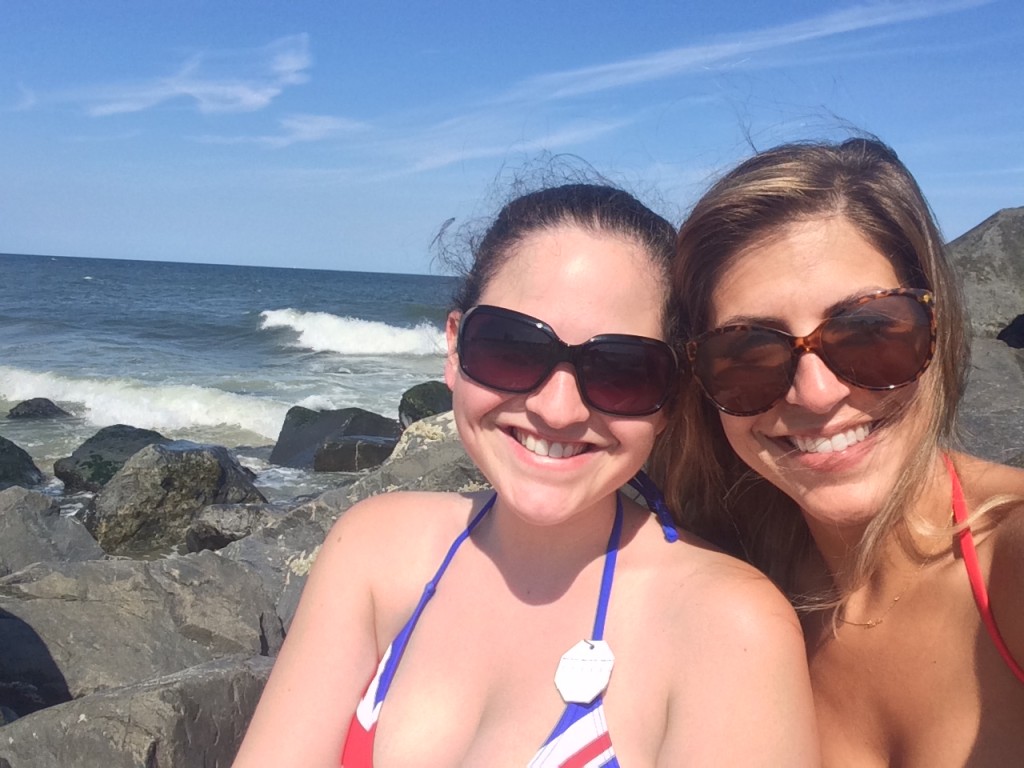 We decided to head out for the day and grab a bite to eat before heading home.  We needed one more picture though on the sand.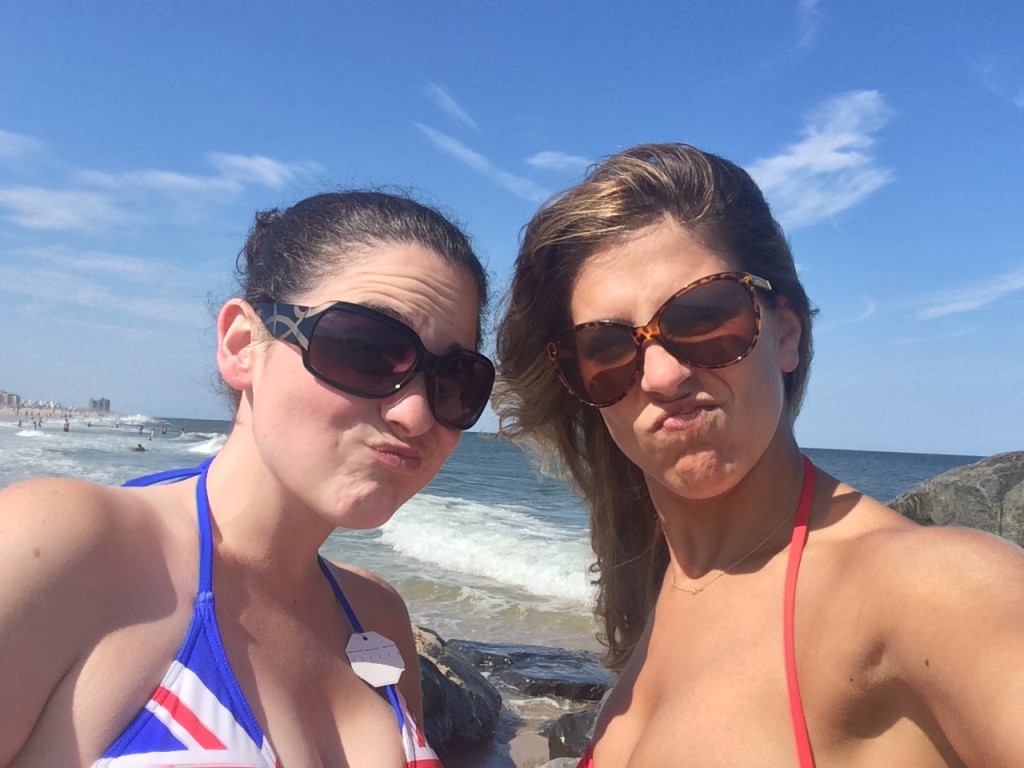 The coolness is just too much for this picture.  Obviously.
We gathered our huge pile of stuff belongings and made our way to sustenance.
Nothing says summer like blonde hair and a corona.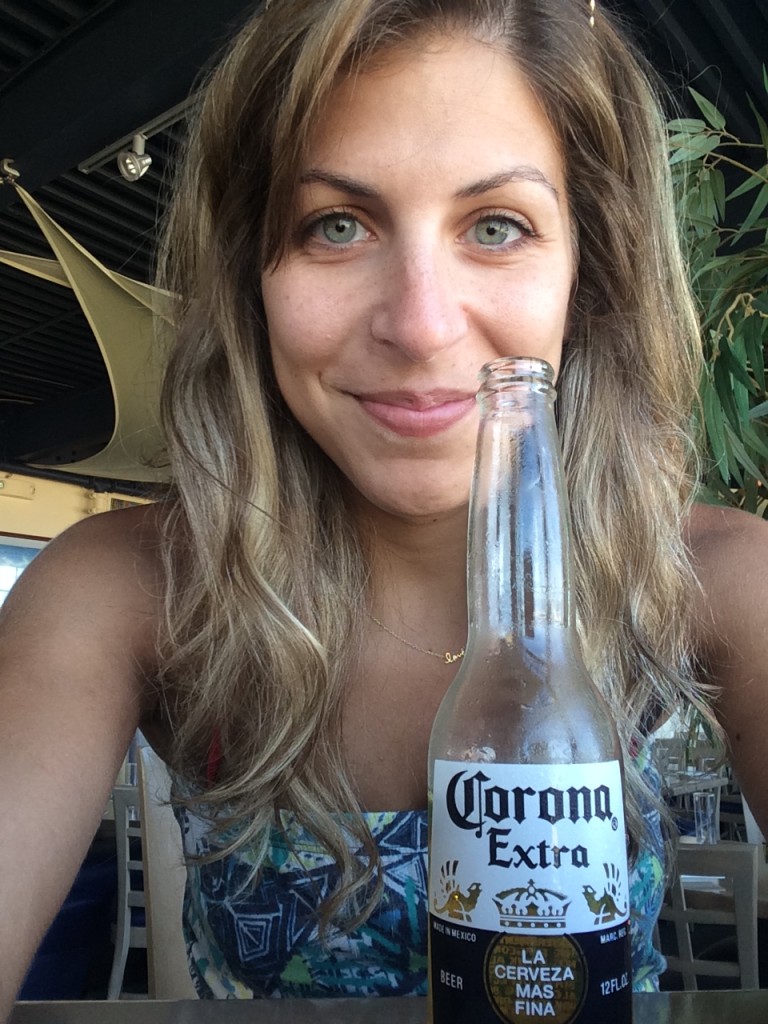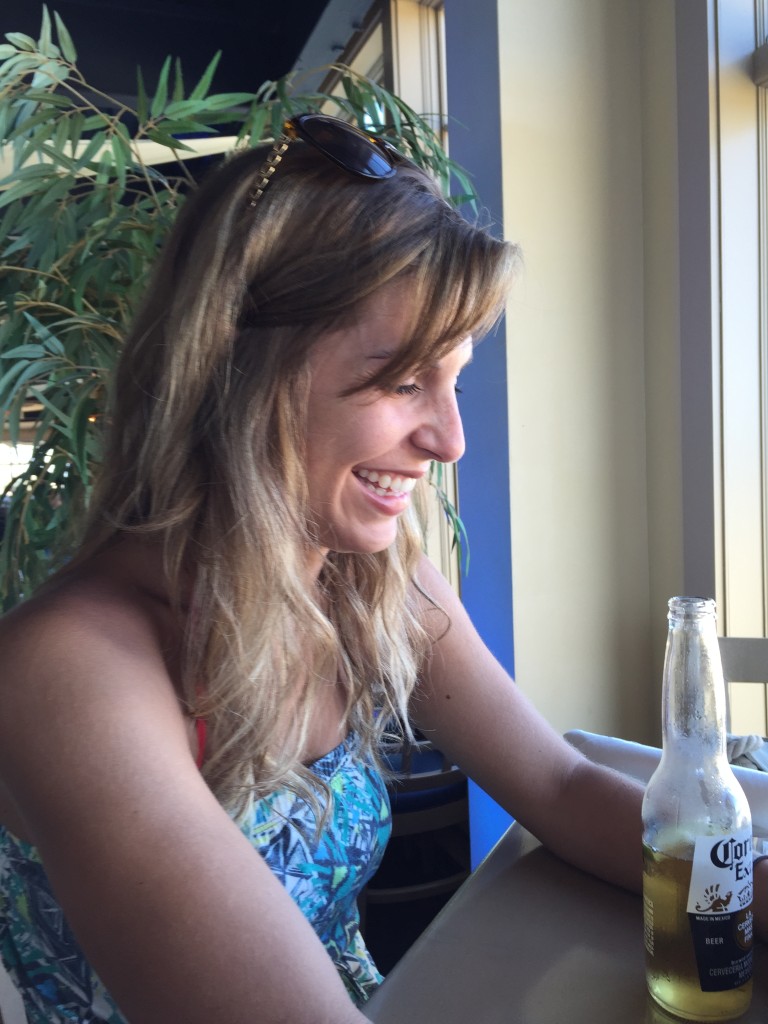 Meesh laughed at the protection I did for my phone.
"Sand will get in it and mess it up!"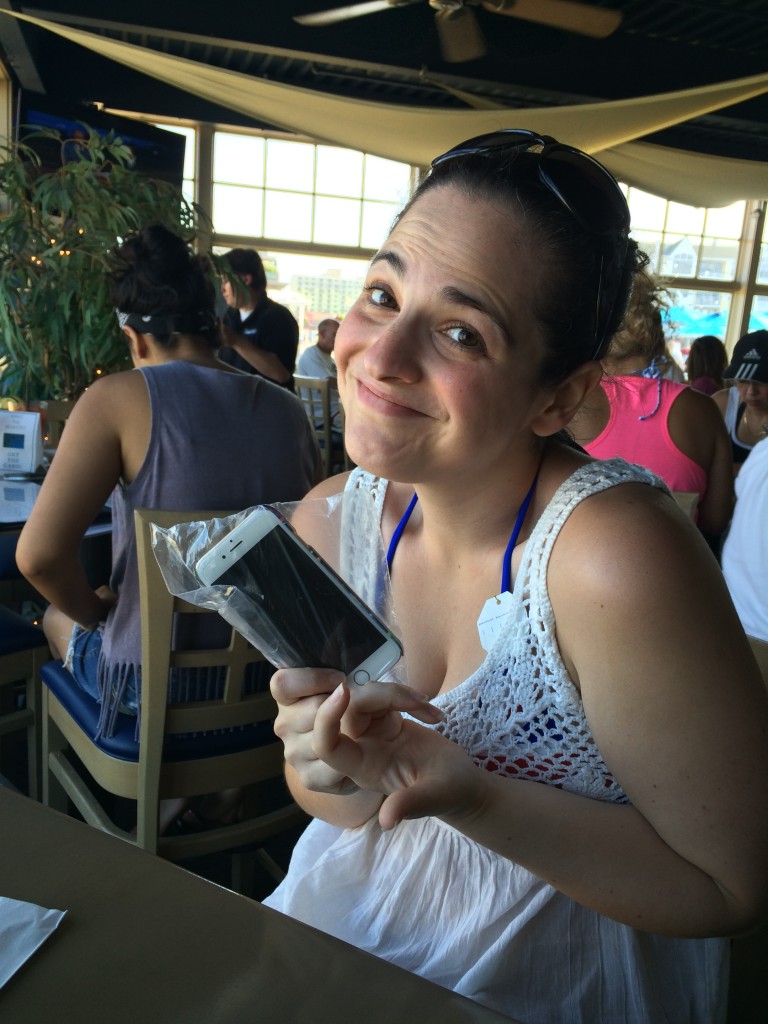 Lunch was delicious and the view wasn't too bad either 😉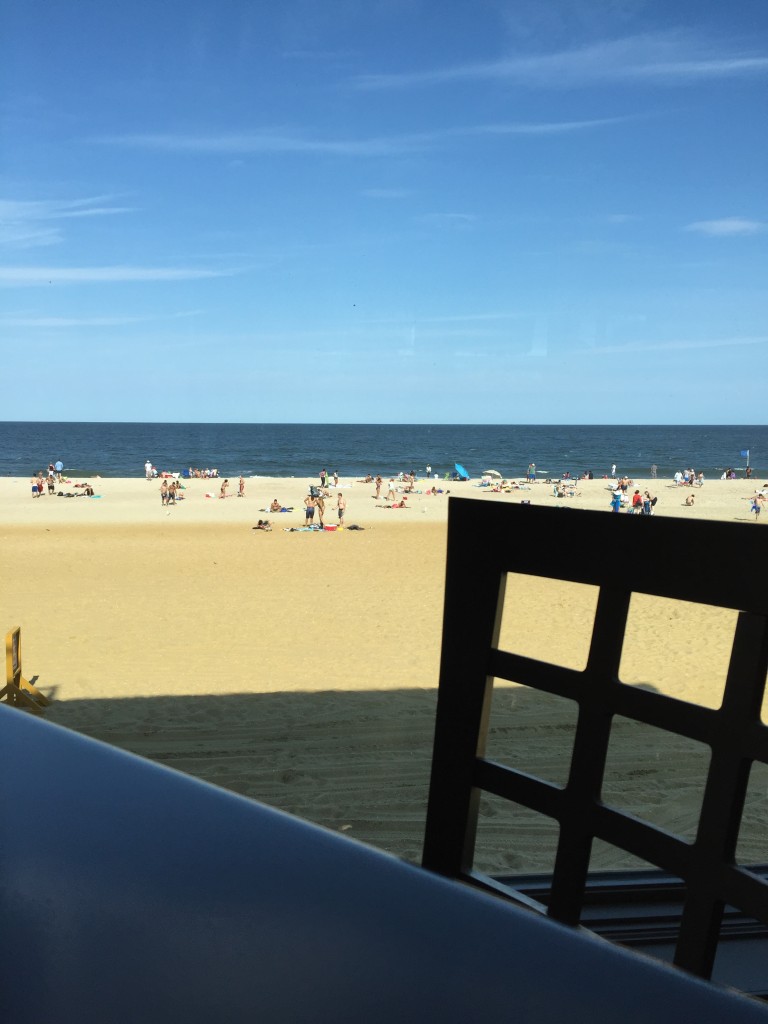 Overall, we had a fantastic day.  Sometimes last minute plans turn out to be the best of life's decisions.