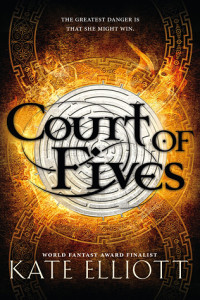 Title: Court of Fives (Court of Fives #1)
Author: Kate Elliot
Genre: YA, Fantasy
Publisher: Little, Brown Books for Young Readers
Publication Date: August 18, 2015
Pages: 448
Buy: Amazon

In this imaginative escape into an enthralling new world, World Fantasy Award finalist Kate Elliott begins a new trilogy with her debut young adult novel, weaving an epic story of a girl struggling to do what she loves in a society suffocated by rules of class and privilege.

Jessamy's life is a balance between acting like an upper class Patron and dreaming of the freedom of the Commoners. But at night she can be whomever she wants when she sneaks out to train for The Fives, an intricate, multi-level athletic competition that offers a chance for glory to the kingdom's best competitors. Then Jes meets Kalliarkos, and an unlikely friendship between a girl of mixed race and a Patron boy causes heads to turn. When a scheming lord tears Jes's family apart, she'll have to test Kal's loyalty and risk the vengeance of a powerful clan to save her mother and sisters from certain death.
I told you I might add an extra review here or there this week 😉 You're welcome.
I have had this on my TBR pile for so long now and hadn't been able to get an ARC until I went to BEA and saw they were handing them out.  Praise to all!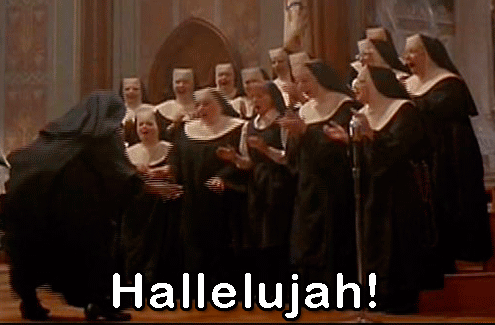 Jessamy is caught between two worlds.  She's of mixed blood, her father being a true upper class Patron while her mother was a lowly commoner.  They never married because of their mixed stations, but her father stayed true to her mother for years.  When a scheming Lord forces her father to choose between them and promotion, Jess's life is turned completely upside down.  Now allowed to finally compete in the Fives openly, she vows to help her mother and sisters.  With the help from her new friend, and possibly more, Kal, Jess embarks on a journey toward a new life she thought she always wanted.  But having what you wished for always comes with a price.
This was worth the wait! I loved it!  At first, I was a little hesitant because the beginning was a bit slow, but then it came in strong.  If anybody follows me on Goodreads you can see my status updates, which toward the end of the novel were a bit animated.  Jess made a rather impetuous and headstrong MC.  She always went for what she wanted, especially toward the beginning.  You saw her struggle with the limitations her class put on her and what that meant for her family.  After she's allowed to freely compete, you see her open up more and really grow.  She realizes that decisions have consequences and what she thought was good and evil were really gray areas.  Kal was a great match for her.  He seemed a bit spoiled, but naively so, which comes out at times during the novel.  You can see he doesn't always agree with the rigidness of his class society, but he doesn't always show it in the most appropriate way.
The world building was great.  I loved the idea of the fives and how it gets further fleshed out toward the end of the novel.  I want to know more about the history behind them after that sneak peak! The plot was well driven, aside from a slow beginning, but the climax was fantastic.  You are in absolute shock along with Jess as you realize what fate her mother and her sisters are destined for.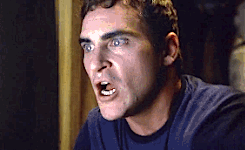 Then you're all like "You go Jess!" as she vows to change it.
But the END! Ugh!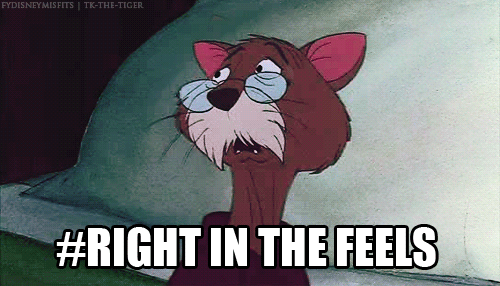 You realize why that had to happen, but at the same time you're thinking, "There has to be another way!!"
Pick this one up as soon as it comes out because you're going to be devouring it then chomping at the bit for the next installment!