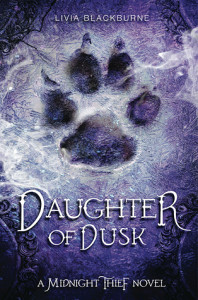 Title: Daughter of Dusk (Midnight Thief #2)
Author: Livia Blackburne
Genre: YA, Fantasy
Publisher: Disney Hyperion
Publication Date: August 4, 2015
Pages: 384
Buy: Amazon

After learning the truth about her bloodlines, Kyra can't help but feel like a monster.

Though she's formed a tentative alliance with the Palace, Kyra must keep her identity a secret or risk being hunted like the rest of her Demon Rider kin. Tristam and the imprisoned assassin James are among the few who know about her heritage, but when Tristam reveals a heartbreaking secret of his own, Kyra's not sure she can trust him. And with James's fate in the hands of the palace, Kyra fears that he will give her away to save himself.

As tensions rise within Forge's Council, and vicious Demon Rider attacks continue in surrounding villages, Kyra knows she must do something to save her city. But she walks a dangerous line between opposing armies: will she be able to use her link to the Demon Riders for good, or will her Makvani blood prove to be deadly?
A fantastic and thrilling installment to a great series!
Kyra has learned the truth about her bloodlines and her past; something she struggles with, especially with her relationship with the palace and Tristam.  Another revelation about Tristam will force Kyra to examine their relationship even further.  Before she can concentrate on that however, tensions are building within the palace and it's council, forcing Kyra to make a choice between what is right and what might save her people–both human and Makvani.
I had read the first installment a while back and while I thoroughly enjoyed it, Daughter of Dusk is definitely my favorite of the two.  This is rather unusual for a sequel.  The second book, especially in a trilogy, tends to be the weakest, but not in this case!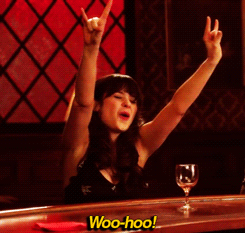 I loved Kyra's development and struggles in this storyline.  You really find her coming into her own and accepting her strengths and weaknesses, whatever they may be.  We learn even more about her true heritage and how she came to Forge.  It was a bit surprising, but at the same time, expected.  What I loved most about this story/Kyra is that she is forced to make some ethical and moral decisions that aren't always the easiest.  She struggles with that which makes her completely relatable and probably more human than her Makvani relations.  Her relationship with Tristan becomes even more complicated.  I won't say much because spoilers but halfway through you're going to be like "Well Duh! What did you expect!" But then at the end you're going to be like: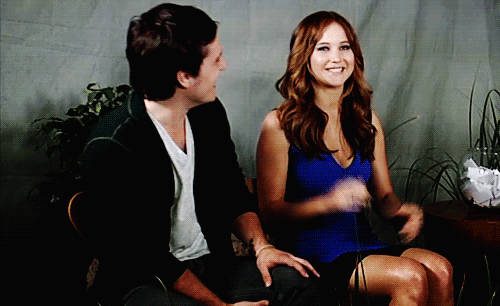 Tristam at first annoyed the bejeezus out of me, but finally grew on me towards the end.  He redeemed himself, but you will cry when you read what it was because I was like: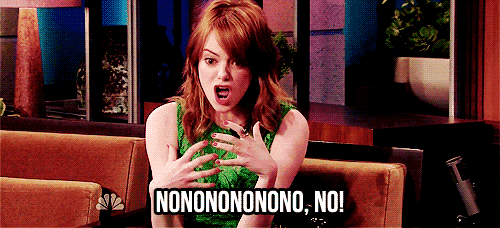 We knew it was coming, but still. The FEELS.
Flick, Malikel, and the rest of the secondary characters were all great.  Their storylines were fleshed out very well and you were really invested in their outcomes. I loved Flick's storyline in this one.  He's just awesome! Malikel makes you realize how wise and strategic he really is.  The plot moved quickly and you couldn't help but want to know what happens next.  The ending was extremely satisfying and I can't wait to read the next installment!