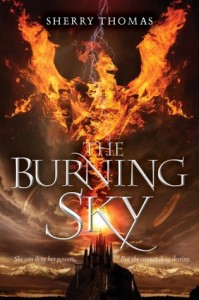 Title: The Burning Sky (The Elemental Trilogy #1)
Author: Sherry Thomas
Genre: Fantasy, YA
Publisher: Balzer and Bray
Publication Date: September 17, 2013
Pages: 464
Buy:Amazon

It all began with a ruined elixir and a bolt of lightning.

Iolanthe Seabourne is the greatest elemental mage of her generation—or so she's been told. The one prophesied for years to be the savior of The Realm. It is her duty and destiny to face and defeat the Bane, the most powerful tyrant and mage the world has ever known. This would be a suicide task for anyone, let alone a reluctant sixteen-year-old girl with no training.

Guided by his mother's visions and committed to avenging his family, Prince Titus has sworn to protect Iolanthe even as he prepares her for their battle with the Bane. But he makes the terrifying mistake of falling in love with the girl who should have been only a means to an end. Now, with the servants of the tyrant closing in, Titus must choose between his mission—and her life.
How to describe this book?  I just…hmm….it wasn't BAD, but it wasn't great either :-/  I felt like I was in a weird mixture of Victorian England meets Harry Potter meets classic fairytales all mashed into one big mess.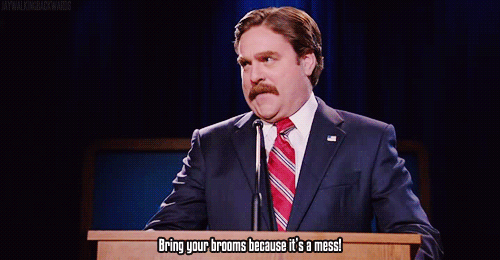 Iolanthe is an elemental mage who is destined to save her realm from the oppressive rule of the Atlantians.  With the help of Prince Titus, she enrolls in Eton, disguised as the young boy Archer Fairfax to hide from the Inquisitor who would capture her for the Bane.  Once there she must learn to harness her powers to their full potential, while trying to not fall in love with the Prince.
Can I just do a preface in saying that I love stories where a female disguises herself as a boy.  I know that sounds ridiculous and weird, but it's true.  I even did my MA dissertation on it (Cross-Dressing Heroines in Early Modern Theatre: A Study on the Influence of Cross-Dressing in John Lyly's Gallathea, Thomas Middleton's and Thomas Dekker's The Roaring Girl, and William Shakespeare's Cymbeline) I think it all started with Alanna the Lioness by Tamora Pierce.  So when I saw the blurb for this, I automatically had to read it.  DUH.
It starts off rather slow.  It's deceiving in that way because a lot happens at the beginning, but really it doesn't.  It's rather tedious until the last few chapters.  The characters were strong and I knew I liked Iolanthe right away, especially when she was interacting with the other boys as Fairfax.  Those were some of my favorite moments in the book and really allowed you to get to know the other boys and Iolanthe herself.  She's rather smart and is a good match for Titus, who is himself quite accomplished, but a bit brooding at times.  We get it. We know you're destiny isn't the greatest, but at times I felt it was a bit much.  I loved their interaction though and their slowly developed romance.
The main issue I had with this book was the world building.  It was as if the reader was supposed to know everything already and half the time I was thinking, "Wait.  Was this explained somewhere?"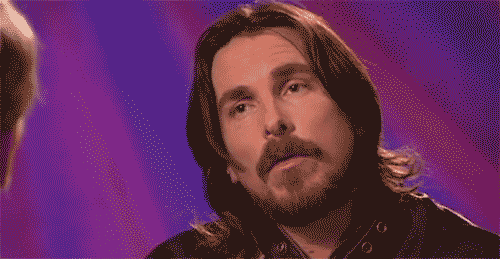 From what I could make of it, there are different Realms, one of which is London, and one, the Domain, where magic is common place.  Within this Domain, they also have historical figures based on our fairytales?  At least I think they do–they did mention Rumpelstiltskin at one point.  Like I said, very confusing.  If you can make sense of it, please enlighten me.  The magic seemed a bit confusing as well.  There are two types–elemental and subtle.  Elemental is rarer (which is what Iolanthe has) and Subtle is more commonly used.  Although I didn't really get the nuances of subtle magic, but apparently it can be very powerful (as practiced by Titus).
So was this the best female in disguise story I ever read? No.
Was it the worst? No.
Should you read it? Sure! Iolanthe and Titus were great and their complicated relationship makes for some great dialogue.  Also, Iolanthe as Fairfax is just awesome.  'Nuff said.