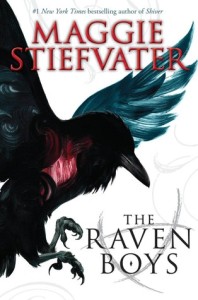 Title: The Raven Boys (The Raven Cycle #1)
Author: Maggie Stiefvater
Genre: YA, Fantasy, Contemporary, Paranormal
Publisher: Scholastic Press
Publishing Date: September 18, 2012
Pages: 416
Buy: Amazon

"There are only two reasons a non-seer would see a spirit on St. Mark's Eve," Neeve said. "Either you're his true love . . . or you killed him."

It is freezing in the churchyard, even before the dead arrive.

Every year, Blue Sargent stands next to her clairvoyant mother as the soon-to-be dead walk past. Blue herself never sees them—not until this year, when a boy emerges from the dark and speaks directly to her.

His name is Gansey, and Blue soon discovers that he is a rich student at Aglionby, the local private school. Blue has a policy of staying away from Aglionby boys. Known as Raven Boys, they can only mean trouble.

But Blue is drawn to Gansey, in a way she can't entirely explain. He has it all—family money, good looks, devoted friends—but he's looking for much more than that. He is on a quest that has encompassed three other Raven Boys: Adam, the scholarship student who resents all the privilege around him; Ronan, the fierce soul who ranges from anger to despair; and Noah, the taciturn watcher of the four, who notices many things but says very little.

For as long as she can remember, Blue has been warned that she will cause her true love to die. She never thought this would be a problem. But now, as her life becomes caught up in the strange and sinister world of the Raven Boys, she's not so sure anymore.
I picked this book up years ago at BEA and shamefully just read it now.  ::hides behind glowers::  I'm not going to lie; it took me a little while to get into it.
Blue comes from a family of psychics–eccentric enough, but Blue has no psychic ability herself.  She can only amplify the energy around her to help her mother and her friends do their work.  When she accompanies her Aunt Neeve to the abandoned church to see the soon-to-be dead walk the earth, she never expected to see a spirit herself.  It could only mean one of two things: either she kills him herself or he's her one true love.  A moot point since as long as she can remember she has been told she is destined to kill her true love with her first kiss.  She unexpectedly meets this boy and his friends one night which sparks her involvement in a much bigger quest than any of them could have ever imagined.
The beginning of this book was tedious.  I know that's a bit harsh, but I just couldn't get into it.  The psychic/ley lines thing took a little while to understand, but once I did I totally became invested, mainly because of the characters.  From the description I thought this was mainly going to be told from Blue's perspective, but it switched from multiple points of view–Blue, Whelk, Gansey, Adam, even Neeve.  What really made this book though were the Raven Boys themselves.  AWESOME character development.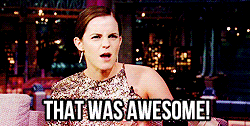 Gansey.  I loved Gansey.  Who wouldn't?  He was such an old soul with noble ideas and desires.  He's the glue that keeps the whole group together.  Adam.  Oh Adam.  Such a conflicted boy who wants so much to succeed–on his own terms.  I can't wait to see how his story develops.  Noah.  That was a twist.  Totally didn't see that coming.  Ronan. You tortured soul you! We've only touched the tip of the iceberg with you.  I know there's so much more to you than the bad boy and that cliffy!
The characters are what make you want to keep reading, especially through a slow start.  That says something because I've rarely picked up a book where I am more invested in learning about what makes the characters tick than their involvement in the plot.  I already started the sequel so I'll let you know what I think about that.  If you can get through a somewhat slow beginning, you'll be highly rewarded with characters that you are dying to meet in real life.