I just checked and the last time I posted a recipe was back in March! What?! That's just unacceptable!  Rest assured though, I have a great one for you today.  The perfect intro to Fall flavors.  My Apple-Banana Nut Bread.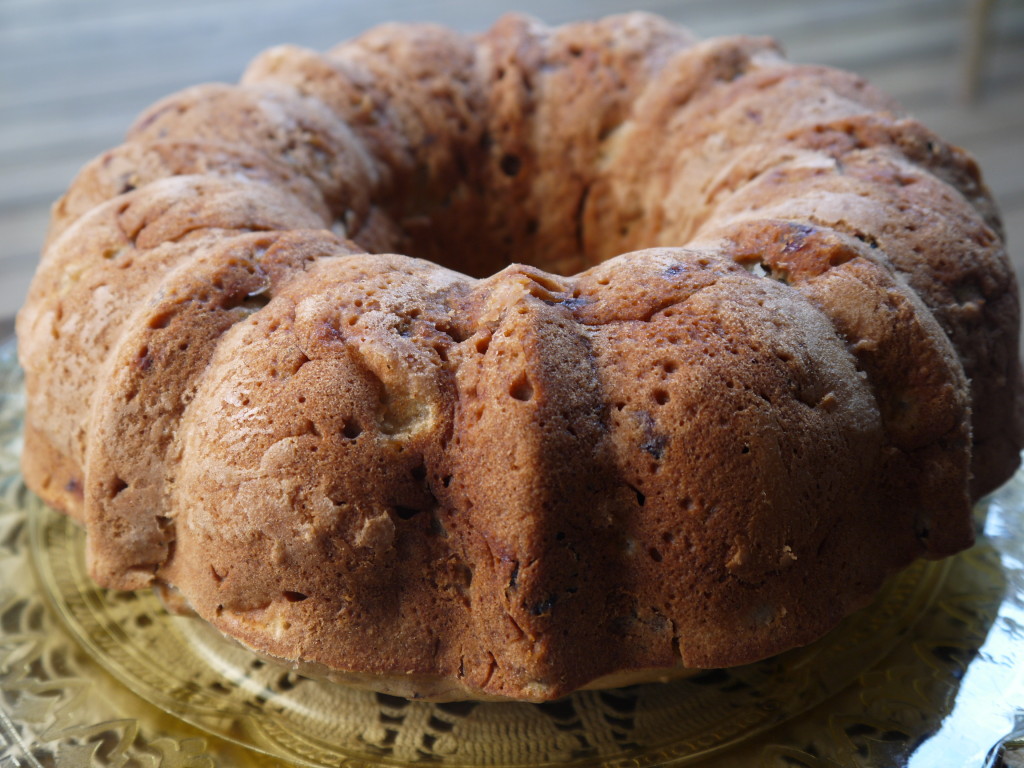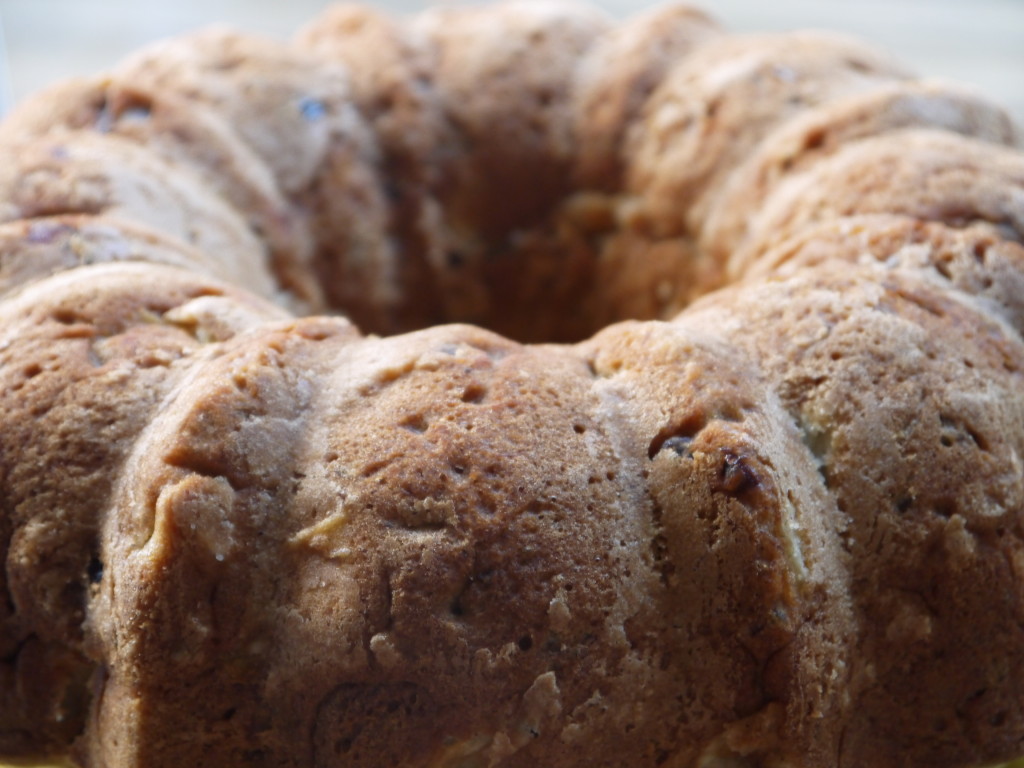 I had some bananas that were going bad and I was starting to make some Banana bread when I saw the apples on the table.  The neighborhood where I live used to be an apple farm and somehow my house was the only one left with two apple trees.  Needless to say, we are inundated with apples every fall.  My Dad had picked a bunch for me (he's actually out there as I write this post picking some more) and I've been trying to use them up left and right! So when I saw them on the table I thought, perfect!
Apple – Banana Nut Bread
(slightly adapted from Skinnytaste)
(makes 24 slices)
5-6 ripe bananas
3 small apples (I used Macintosh, but feel free to use what you'd like)
8 Tbsp. butter, softened (I used Brumble & Brown)
4 eggs
1 cup sugar
2 cups all-purpose flour
2/3 cup whole wheat pastry flour
1 1/2 tsp. salt
1 tsp. baking soda
1/2 tsp. baking powder
1 tsp. cinnamon
1/2 cup chopped walnuts
1/2 cup craisins
Preheat oven to 350° F.
Core, peel and chop your three apples, set aside.  Spray a bunt pan or two loaf pans with cooking spray, set aside.
In a medium bowl add the banana.  Using a potato masher, fork, or spoon to squish the banana.  It's alright for there to be small chunks of banana in the batter, but you want most of the banana to be reduced to mush.  Add the butter and eggs and mix well together.  Once they're incorporated, add your chopped apples.
In another bowl, combine sugar, flours, salt, baking soda, baking powder and cinnamon.
Combine the flour mixture with the banana mixture and mix until the ingredients are blended together.  Mix in the walnuts, then the craisins.  Pour into your greased baking pan(s) and bake for about 50 min., until a toothpick inserted in the center comes out clean.
Remove from oven and let cool for 5-10 min.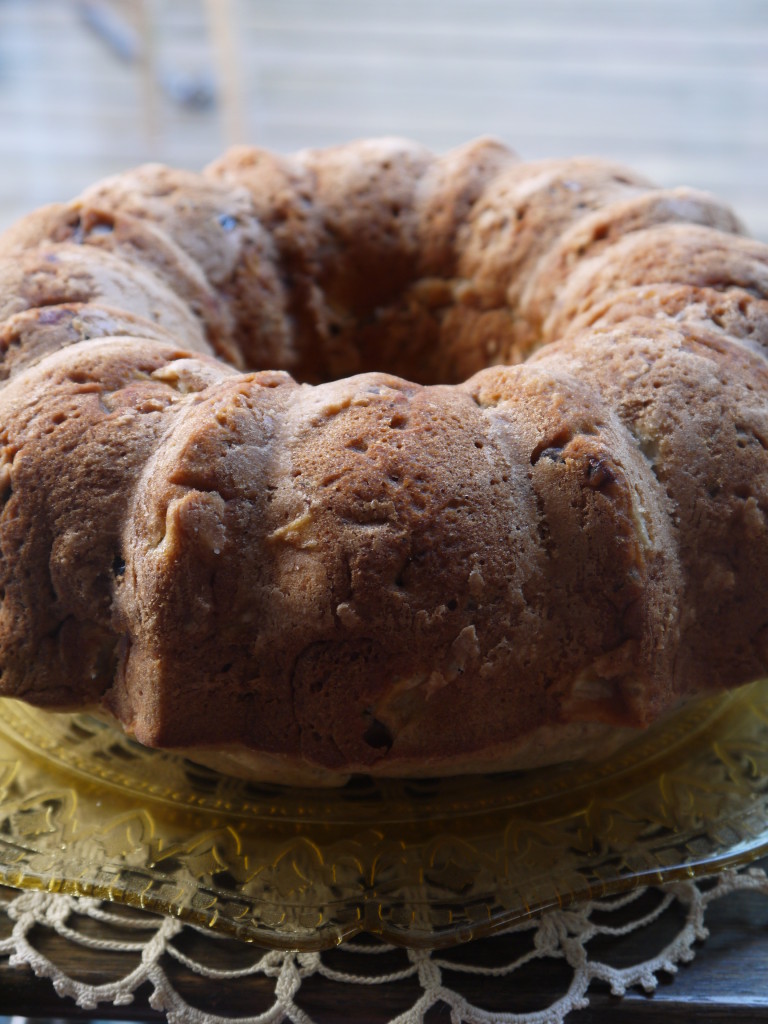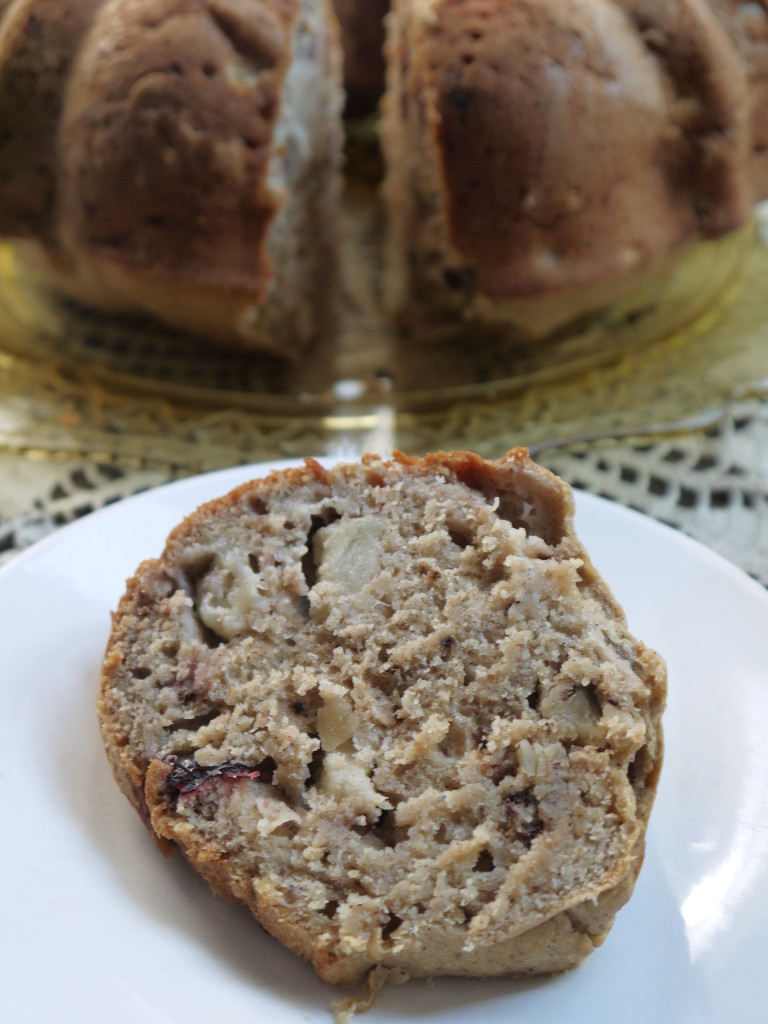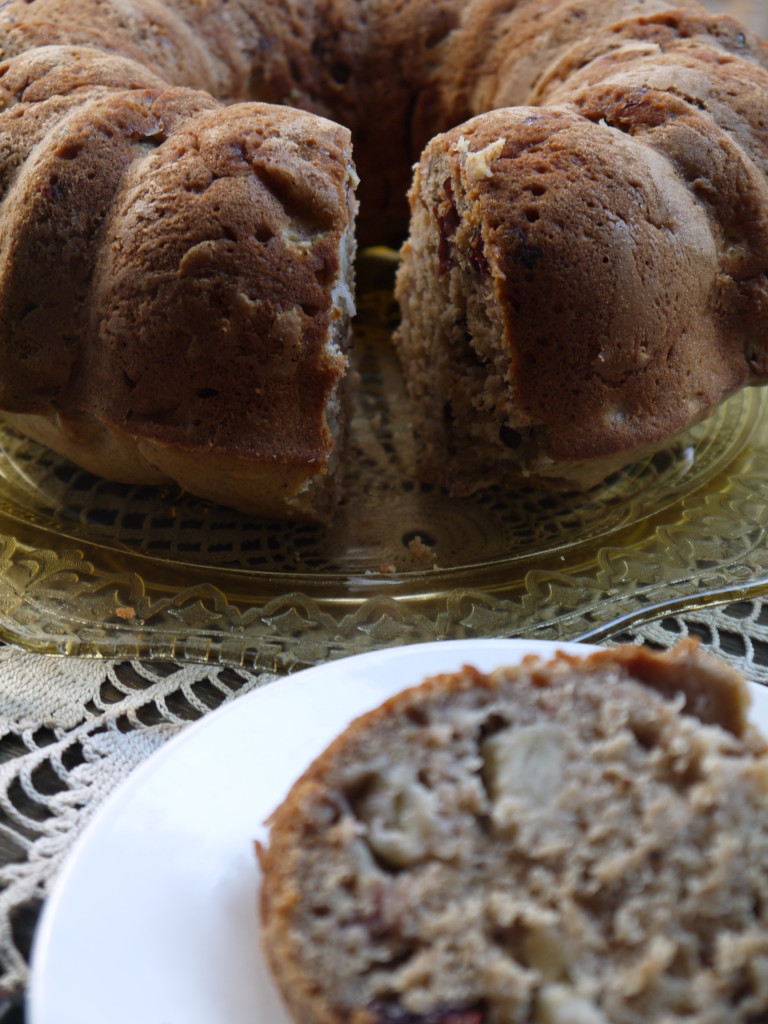 Enjoy!