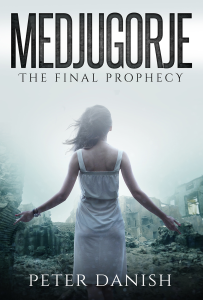 Title: Medjugorje (The Final Prophecy)
Author: Peter Danish
Genre: Contemporary, Historical
Publication Date: October 13, 2015
Publisher: True North Publishing
Pages: 225
Buy:Amazon

On a pilgrimage to a holy shrine, in a war-torn country, five strangers of different faiths and ethnicities are thrown together by fate.  A war and a thousand years of hatred divide them.  But a fortune lies ahead if they can forget the past, put aside their differences and work together for one night.  Jew | Muslim | Catholic | Orthodox | Agnostic – five men, each on a pilgrimage of his own, have one chance to see all of their dreams come true.  A beautiful, mysterious, young girl with a tale of a vision, holds the key to unlocking a miraculous secret.  But only a miracle can keep these blood-enemies from killing each other in the process.  
This was a deeply fascinating and intriguing story on a topic I, shamefully, wasn't aware of.
Five strangers take a bus ride to Medjugorje to see the site where the Virgin Mother appeared to children, giving them messages to spread to humanity.  Each stranger comes from a different religious background.  Each one has their own reason for visiting Medjugorje.  Whether it's greed, forgiveness, solace, or redemption, each one will be faced with their own past and forced to reevaluate themselves and their beliefs.
I had never heard of Medjugorje or the famed shrine with the Virgin Mary.  Although this story deals with the Virgin Mary and even though religion is a predominant player in the plot, it strays from preaching any specific point of view, but rather focusses on what drives men to do what they do, specifically these five men from different backgrounds who happen to be a at a bus stop on their way to Medjugorje.  Mr. Danish has a talent of finding interesting historical topics and shedding light on them in a unique and captivating way.
The characters are what make the story.  The brash American, Tony who comes to Medjugorje looking for inspirations for his movie.  The student Amir, the illusive older gentleman who the others dub "the professor", the temperamental Serbian, and Ivo the Croatian.  We mostly see the story through Tony's POV, with a few exceptions.  At times, I agreed with the other bus passengers–Tony didn't know when to stop talking.  Even after having read it, I'm still not sure about my feelings for Tony.  Do I sympathize with him?  Is he cold-hearted?  Although he is annoying and brash, they're qualities that led them all to where the five strangers end up.  The plot takes place in a 24 hour period.  With heated discussion between the five of them.  Much of it reminded me of 12 Angry Men.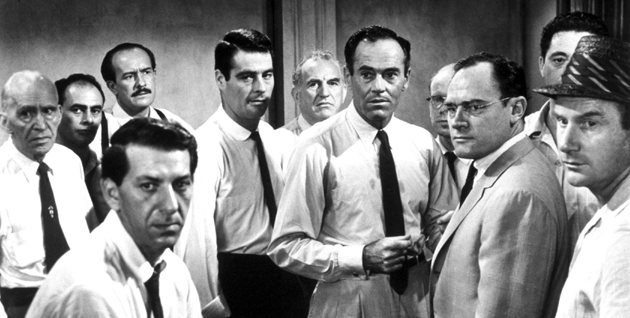 Strangers, stuck in a confined space, coming to some sort of agreement on something.  It was an exercise in psychology.
The climax had you wondering why you didn't see it from the start and the ending left you with a smile.  I highly enjoyed this new installment by Mr. Danish and strongly urge you to check it out!