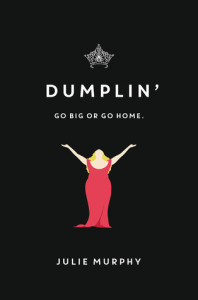 Title: Dumplin'
Author: Julie Murphy
Genre: YA, Contemporary
Publication Date: September 15, 2015
Publisher: Balzer and Bray
Pages: 384
Buy: Amazon

Self-proclaimed fat girl Willowdean Dickson (dubbed "Dumplin'" by her former beauty queen mom) has always been at home in her own skin. Her thoughts on having the ultimate bikini body? Put a bikini on your body. With her all-American beauty best friend, Ellen, by her side, things have always worked . . . until Will takes a job at Harpy's, the local fast-food joint. There she meets Private School Bo, a hot former jock. Will isn't surprised to find herself attracted to Bo. But she is surprised when he seems to like her back.

Instead of finding new heights of self-assurance in her relationship with Bo, Will starts to doubt herself. So she sets out to take back her confidence by doing the most horrifying thing she can imagine: entering the Miss Clover City beauty pageant—along with several other unlikely candidates—to show the world that she deserves to be up there as much as any twiggy girl does. Along the way, she'll shock the hell out of Clover City—and maybe herself most of all.

With starry Texas nights, red candy suckers, Dolly Parton songs, and a wildly unforgettable heroine— Dumplin' is guaranteed to steal your heart.
What a fantastic story.  Really.  I feel like we've all been "Dumplin'" at some point in our lives.
Willowdean "Dumplin" Dickson is fat.  She's the first to tell you that.  In fact that's how she introduces herself.  As the daughter of a beauty queen mom, she's had her fair share of criticisms, but she's never let them get under her skin; not until she meets Bo.  Finally falling for a boy who incredulously likes her back, she starts to self doubt herself and her confidence takes a nose dive.  In an act of rare courage, or insanity, she decides to compete in the Miss Clover City beauty pageant along with a rag tag team of outsiders and atypical "beauties".  Along the way, she learns a lot about herself, her friends, and what truly makes someone beautiful.
With similar themes to The DUFF, this book will make you realize that nobody is perfect and to embrace those imperfections.  Willow is the first to admit she's not perfect, but she's ok with that. She struggles with events that most teens go through, especially in terms of relationships.  People start to grow and sometimes grow apart.  Learning how to come to terms to that and adapt is something everybody goes through growing up.  In HS you're just starting to find your voice and navigate that scary entrance into adulthood.  Willow and her friends go through it all in this book, with some Dolly Parton to help them along.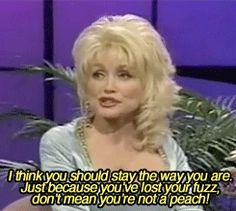 Speaking of peach, you have to love Bo, or "peachbutt" as Amanda (Willow's friend) likes to call him.  He breaks down the stereotypes of the "private school rich boy" and shows Willow that not everybody is perfect even if they seem that way.  He's a great contrast for her and I really love their relationship.  One of my favorite relationships in the story is actually between Ellen and Willow.  We've all had that best friend that we start to grow apart from as we grow up.  It's a true friendship if you can navigate those tricky waters and still stay friends.  It was awesome to see that relationship go through those trials.  Willow's relationship with her mother is complicated.  Her aunt Lucy, who passed away, was more a mother to her than her real mother and watching them struggle with this new dynamic now that she's gone has you sympathizing a lot with both of them, which surprised me.  There were times I couldn't stand Willow's mom, but toward the end you start to realize she's human, with her own faults and insecurities.
The plot moved well.  Some of Willow's insecurities annoyed me at times, but they still had me turning the next page to see what would happen next.  This is definitely a story where the characters move the plot.  Each one is diverse from Willow to Bo to her rag tag team of unconventional beauty queens.  Each character in this story had something you could relate to.  I love it when I read books like that!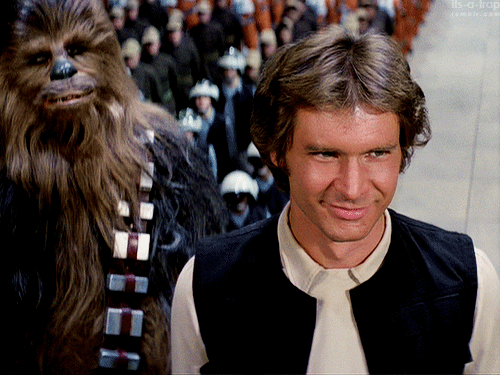 Read this book if you need a great pick-me-up or if you feel like being nostalgic and reliving your HS days–the good and the bad.  Plus, there's Dolly Parton.