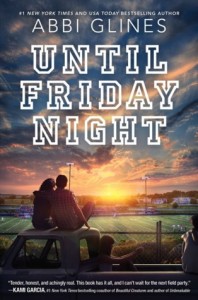 Title: Until Friday Night (The Field Party #1)
Author: Abbi Glines
Genre: YA, Contemporary
Publication Date: August 25, 2015
Publisher: Simon Pulse
Pages: 352
Buy:Amazon

To everyone who knows him, West Ashby has always been that guy: the cocky, popular, way-too-handsome-for-his-own-good football god who led Lawton High to the state championships. But while West may be Big Man on Campus on the outside, on the inside he's battling the grief that comes with watching his father slowly die of cancer.

Two years ago, Maggie Carleton's life fell apart when her father murdered her mother. And after she told the police what happened, she stopped speaking and hasn't spoken since. Even the move to Lawton, Alabama, couldn't draw Maggie back out. So she stayed quiet, keeping her sorrow and her fractured heart hidden away.

As West's pain becomes too much to handle, he knows he needs to talk to someone about his father—so in the dark shadows of a post-game party, he opens up to the one girl who he knows won't tell anyone else.

West expected that talking about his dad would bring some relief, or at least a flood of emotions he couldn't control. But he never expected the quiet new girl to reply, to reveal a pain even deeper than his own—or for them to form a connection so strong that he couldn't ever let her go…
A book that dealt with some heavy issues, but in a tender way.
Maggie hasn't spoken since she saw her father murder her mother two years ago.  She moves in with her cousin Brady and his parents in Alabama, starting a new life.  West is a star football player who's father is ddying of cancer.  Unable to tell anyone the truth, he lashes out at most people around him, except for Maggie.  He finds solace in her silence, but she finally talks to him; letting herself find solace in West as well.  Can they help each other heal and move on or will their pain and mutual trust issues tear them apart?
So I did enjoy this story, but I did find it nauseatingly melodramatic and cheesy at times, causing eye rolls galore.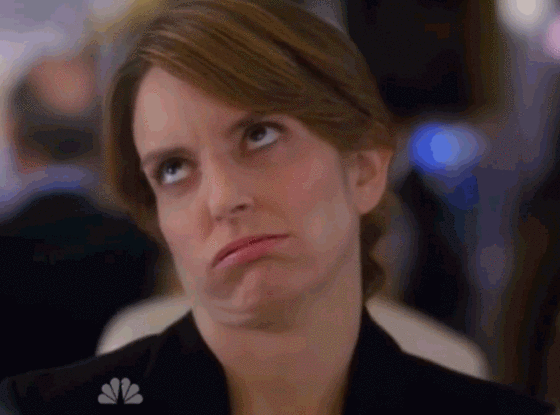 I completely understand the sentiment behind the actions and dialogue, but at times it tended to be a bit much.
The plot moved at a steady pace, alternating viewpoints between West and Maggie.  I did have some reservations about Maggie's backstory and how it's not really addressed as prominently as West's problems.  I would have liked to have seen a bit more of what Maggie was going through.  Much of her viewpoint related solely to West, his problems, and how she had to be there for him.  It made the relationship rather one-sided for me.  West is there for her yes, but definitely not as much as she is for him, in my opinion.
The climax seemed out of left field and melodramatic.  We're also left with unanswered questions regarding a few of the secondary characters that I'm assuming will be addressed in future installments.
Overall, this book was too much on the cheesy, exaggerated side for me to fully enjoy which pains me because I love Abbi Glines.  It is a fast beach read though if you have need of one (which is what I did).  Otherwise, I'd stick to some of Abbi's other series which are pretty awesome!