If you've never been to St. Thomas or if you've never been to Megan's Bay in St. Thomas then you are missing out on an amazing place.  No joke, I think we look for cruises that specifically go to St. Thomas because of Megan's Bay.  It's been listed as one of the world's most beautiful beaches and I can see why.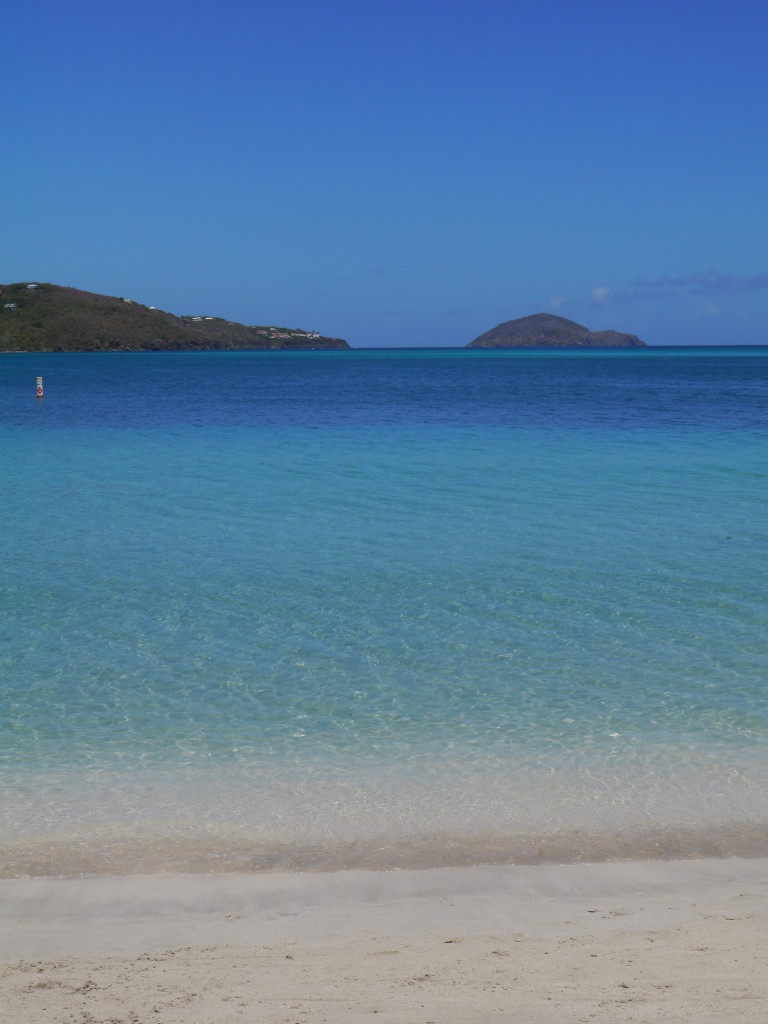 Get ready for a picture overhaul because I just couldn't stop taking in this gorgeous beach!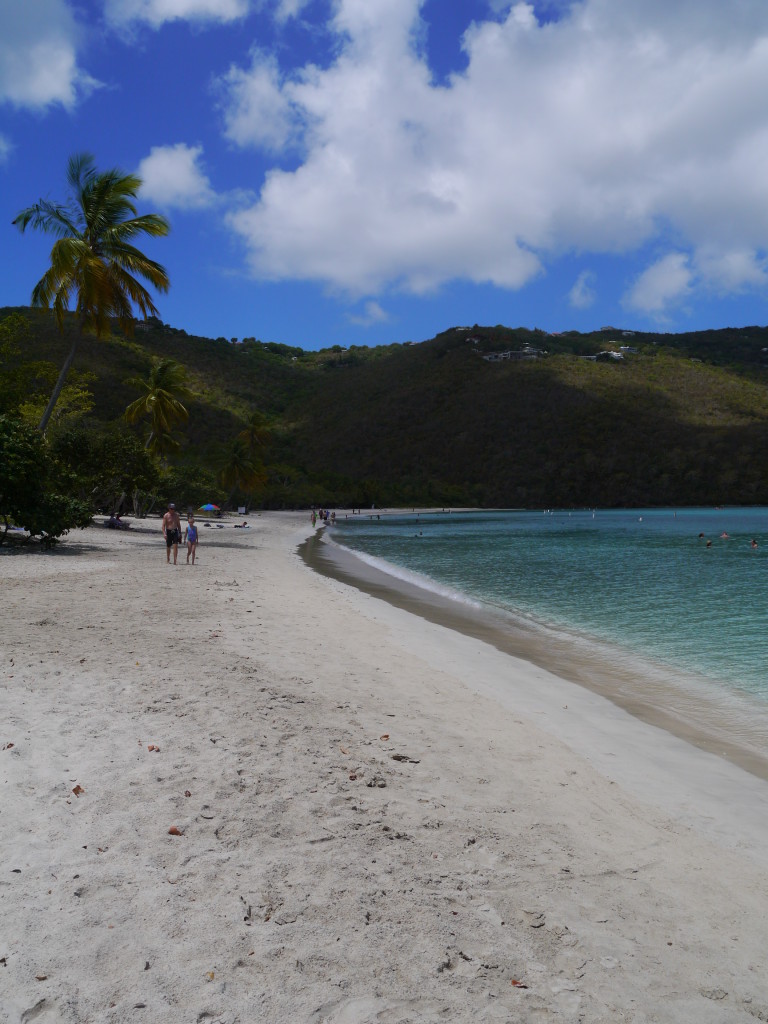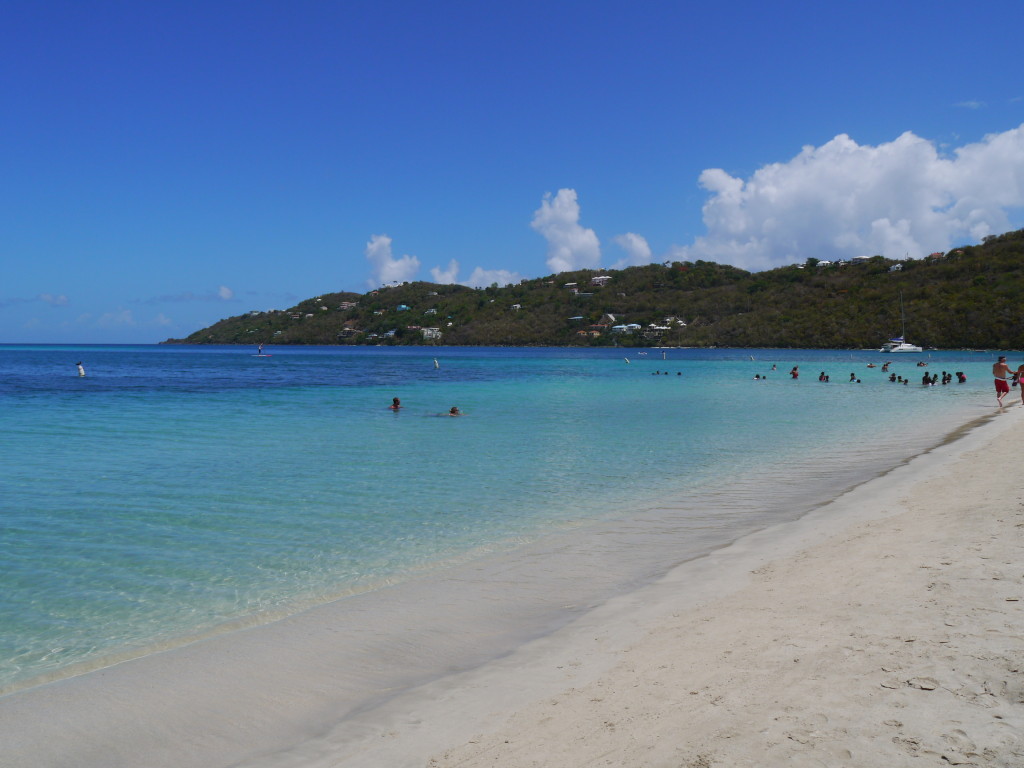 Seriously, the water is like a bathtub…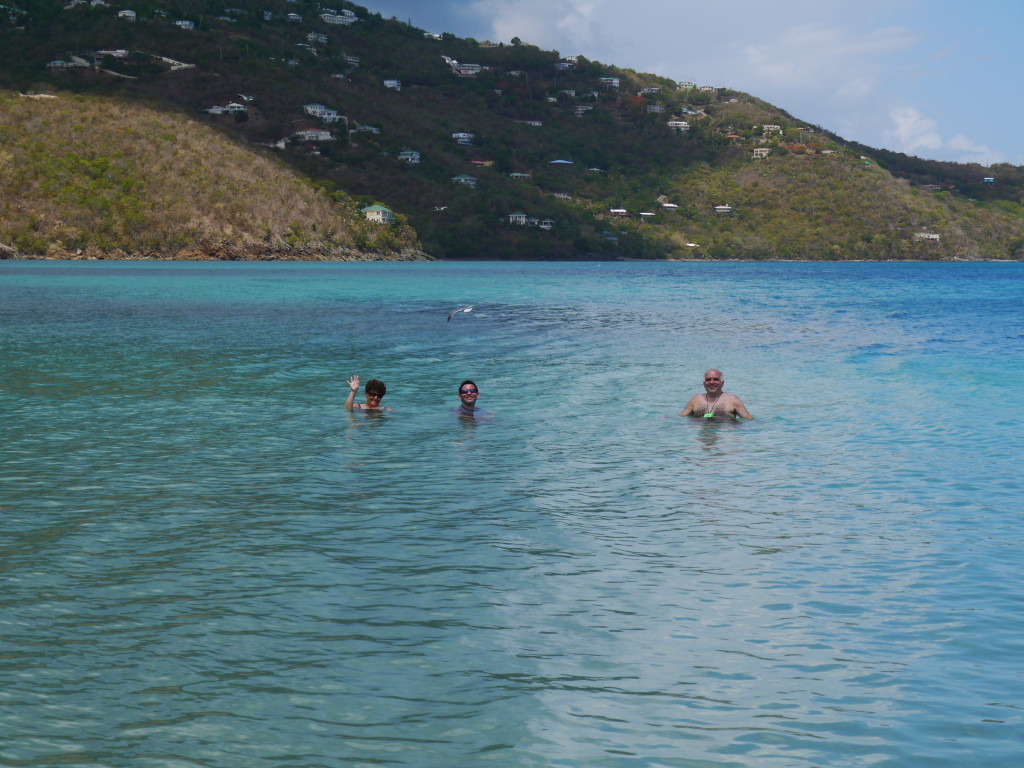 …and it's surrounded by beautiful vegetation and wildlife.  You usually see Iguanas lounging on the picnic tables, but they were hiding this trip.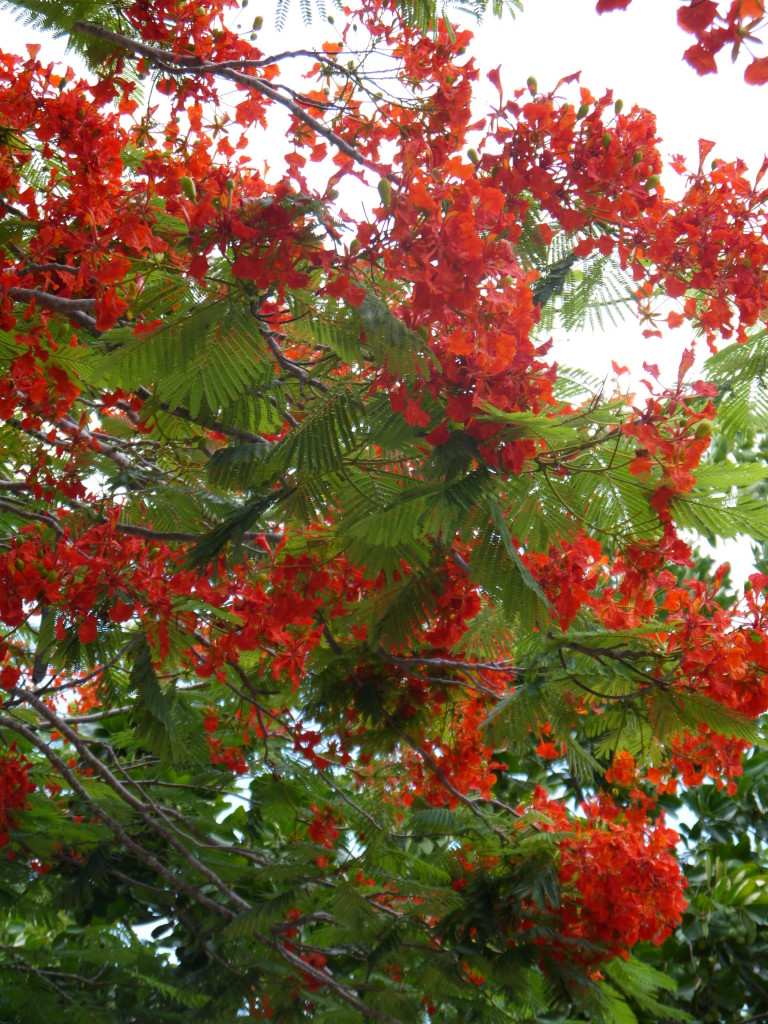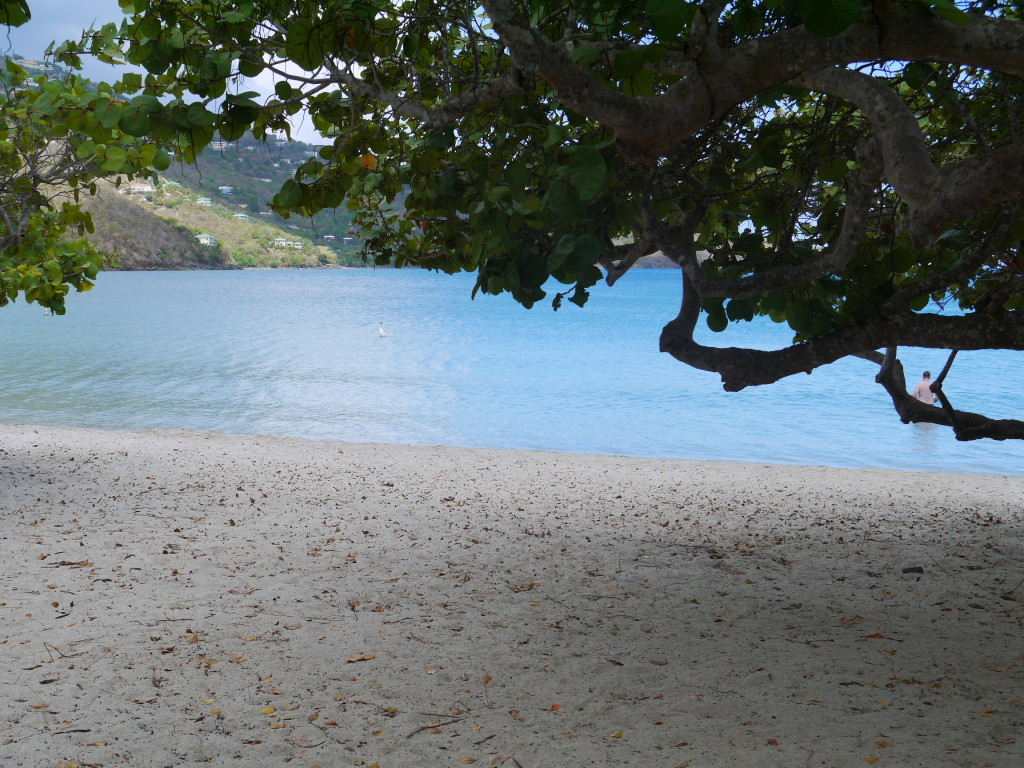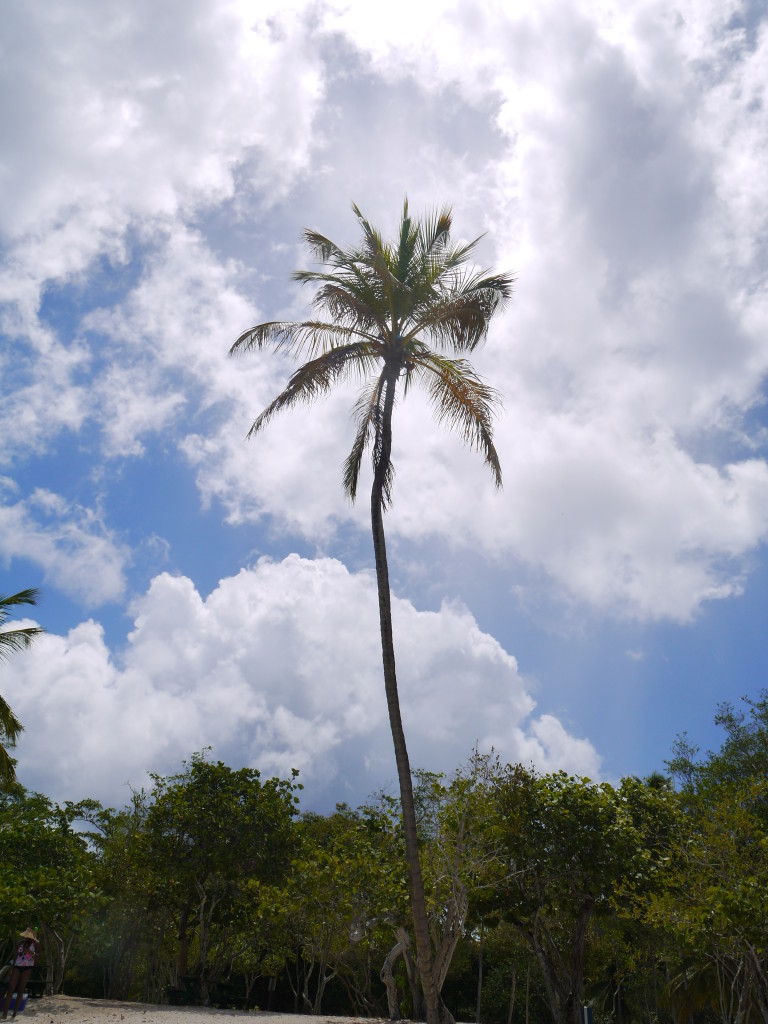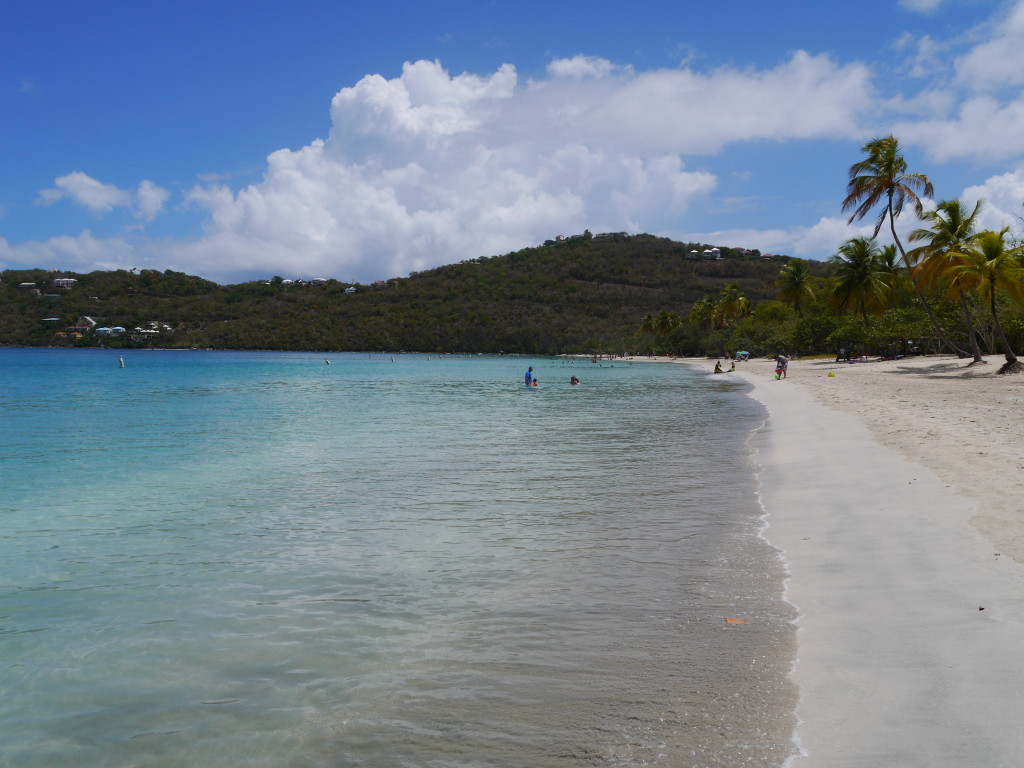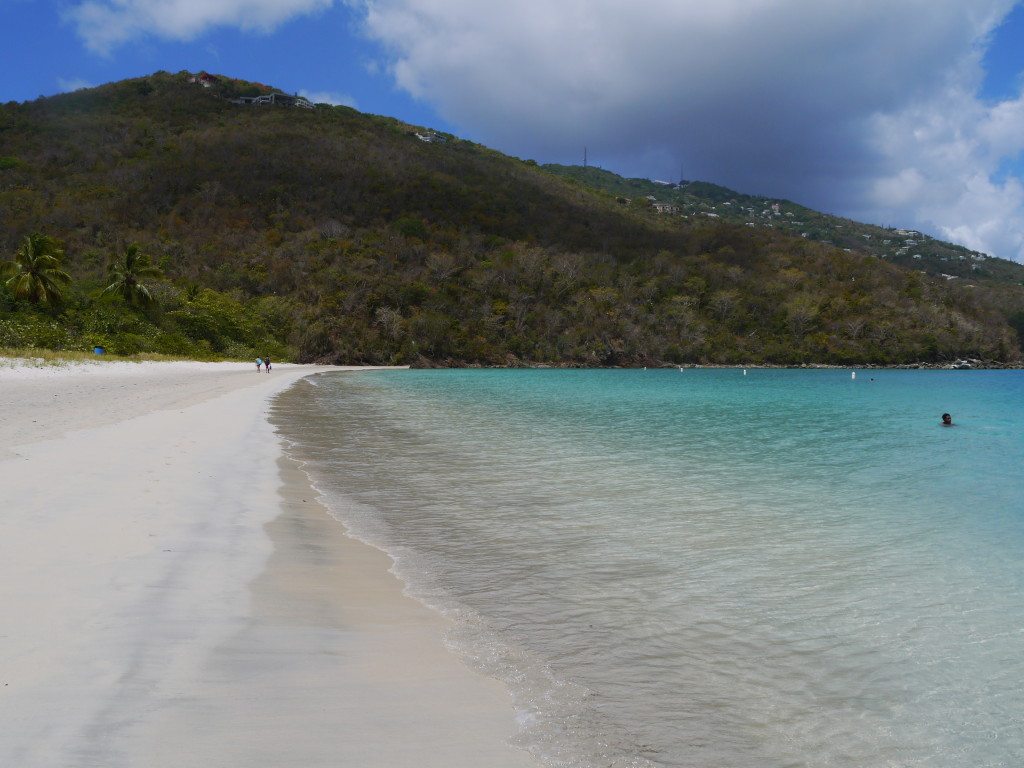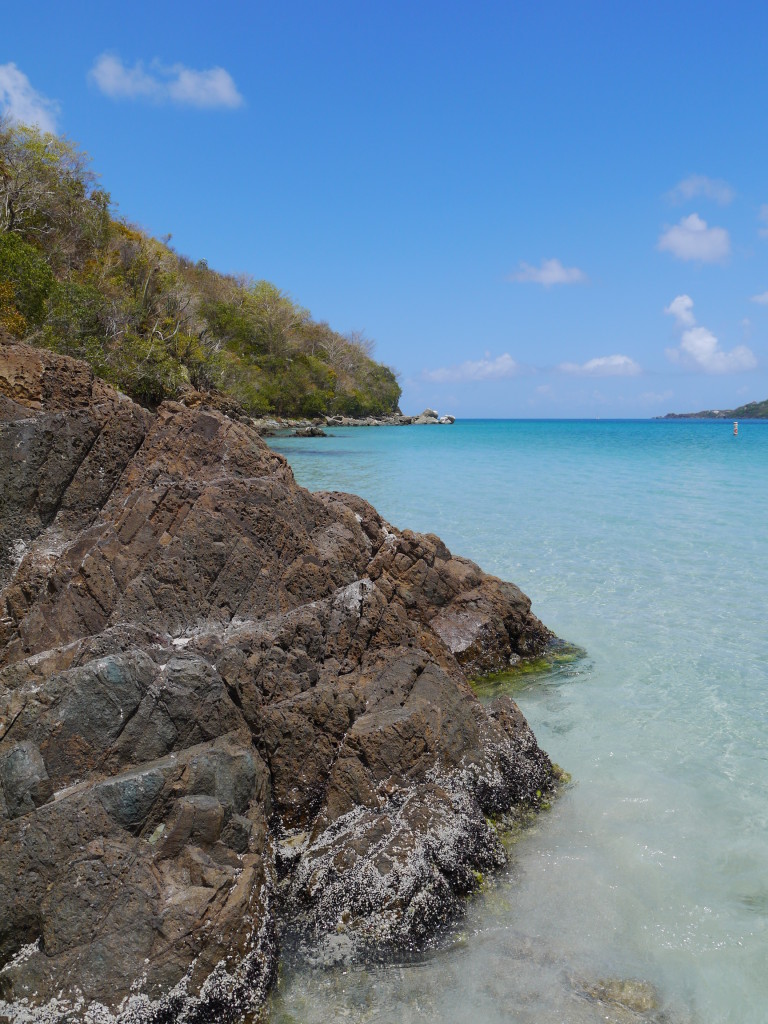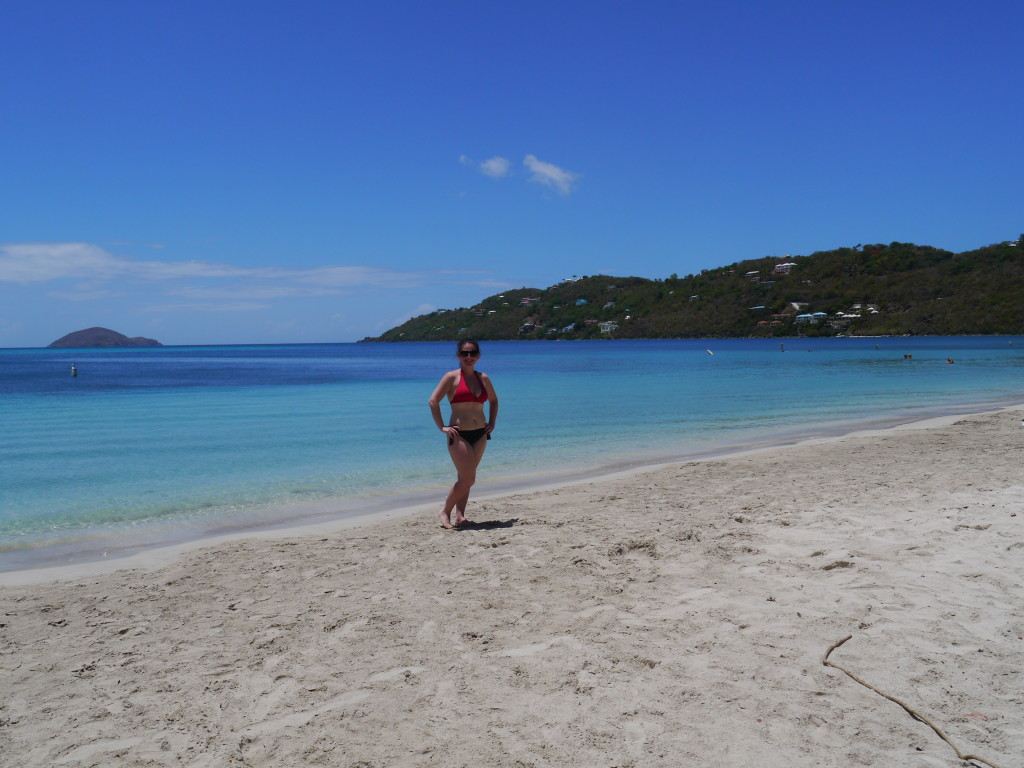 Now, I should mention in order to get to and from Megan's Bay from port, you have to cross over a mountain in an open air taxi cab, which, with it's narrow turns and hills, gives my mother a heart attack….every time.
Notice the look of sheer terror.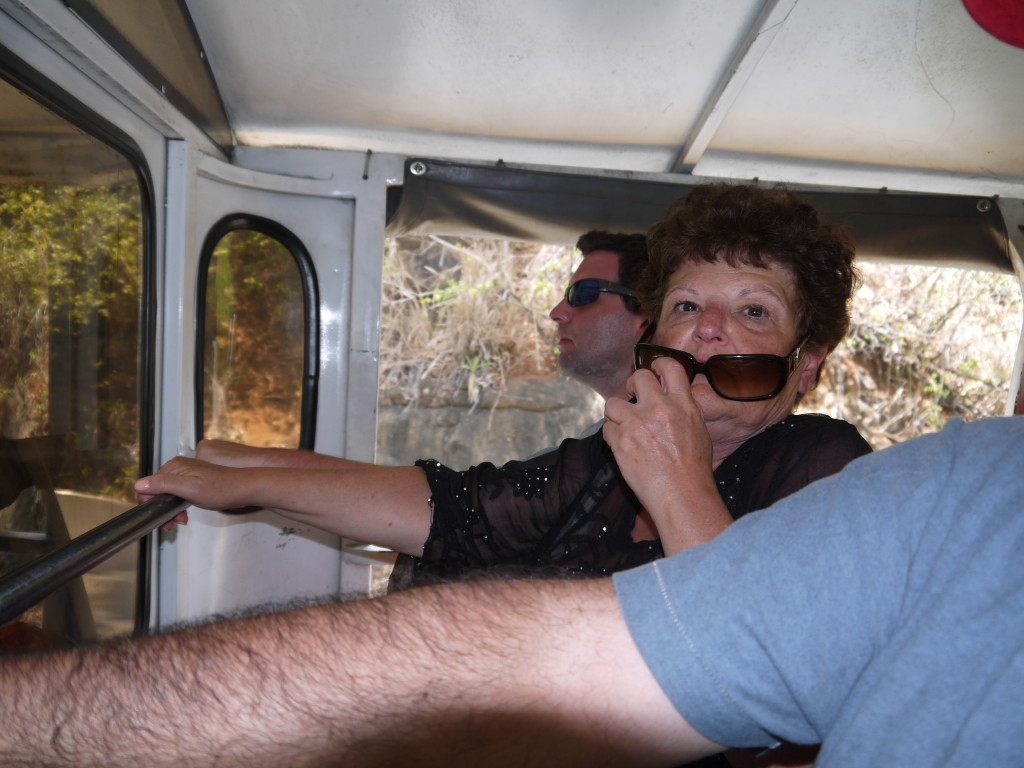 Here she is trying to grab me so I wouldn't fall out of the cab.  She didn't think my dad was doing an adequate job.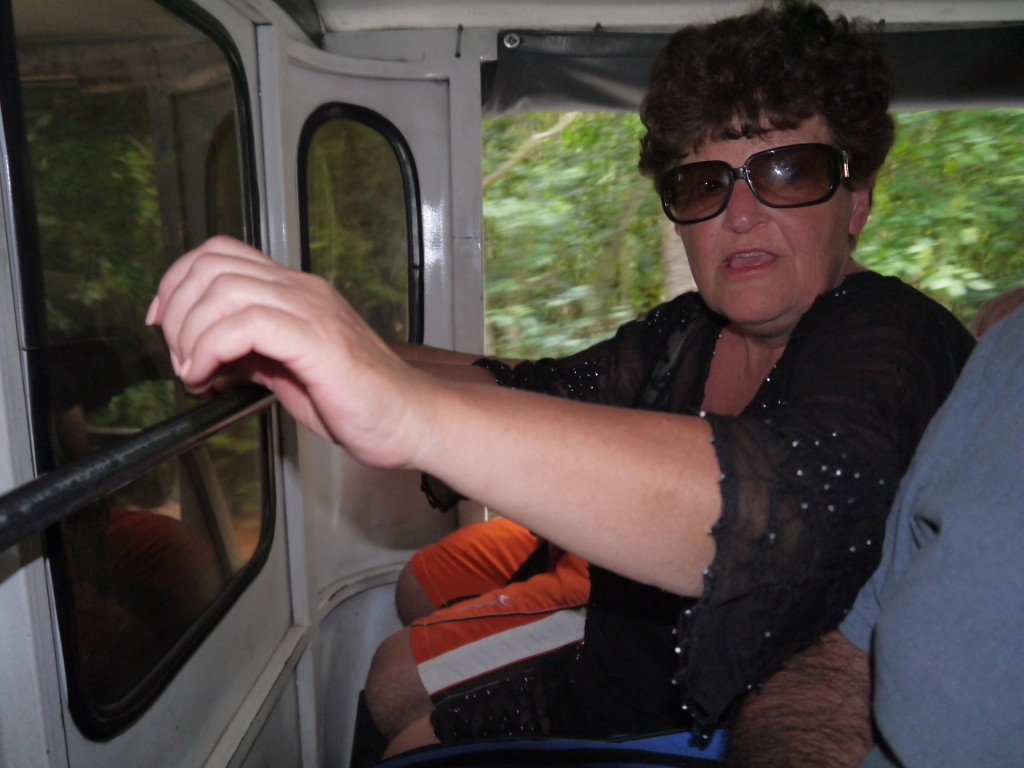 I can understand her concern considering there's no door keeping you from falling out of the moving vehicle and in some spots, out over some cliffs.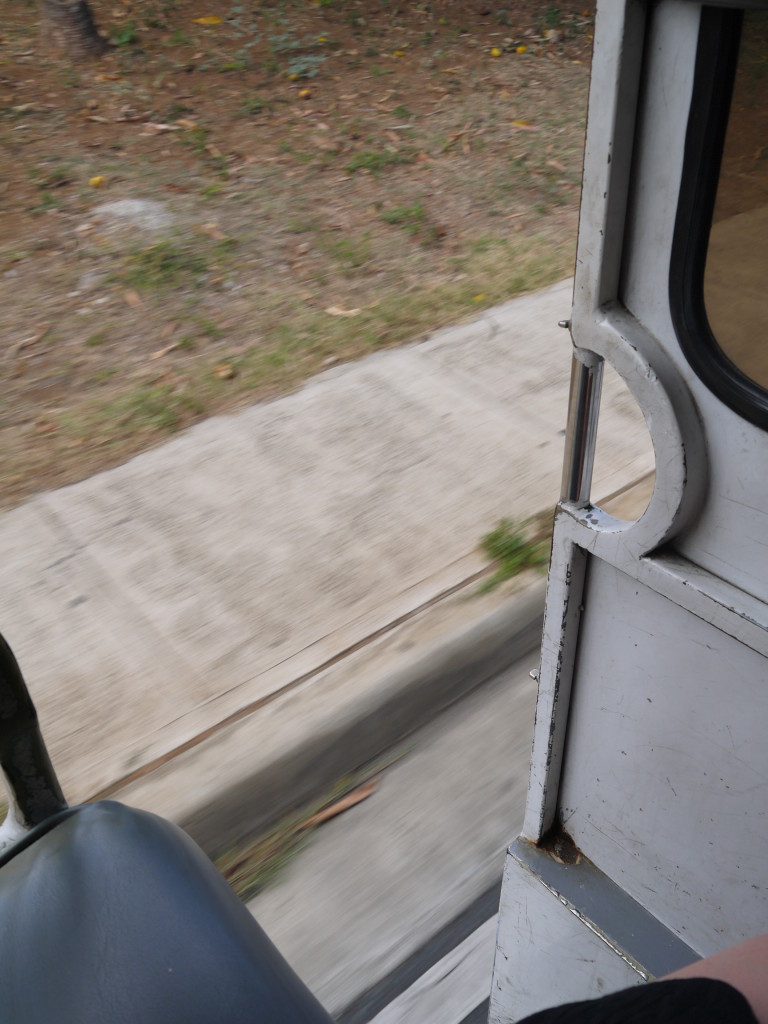 There was a method to my madness in sitting on the edge.  It allowed me to get some beautiful vista shots of the port and the main part of town.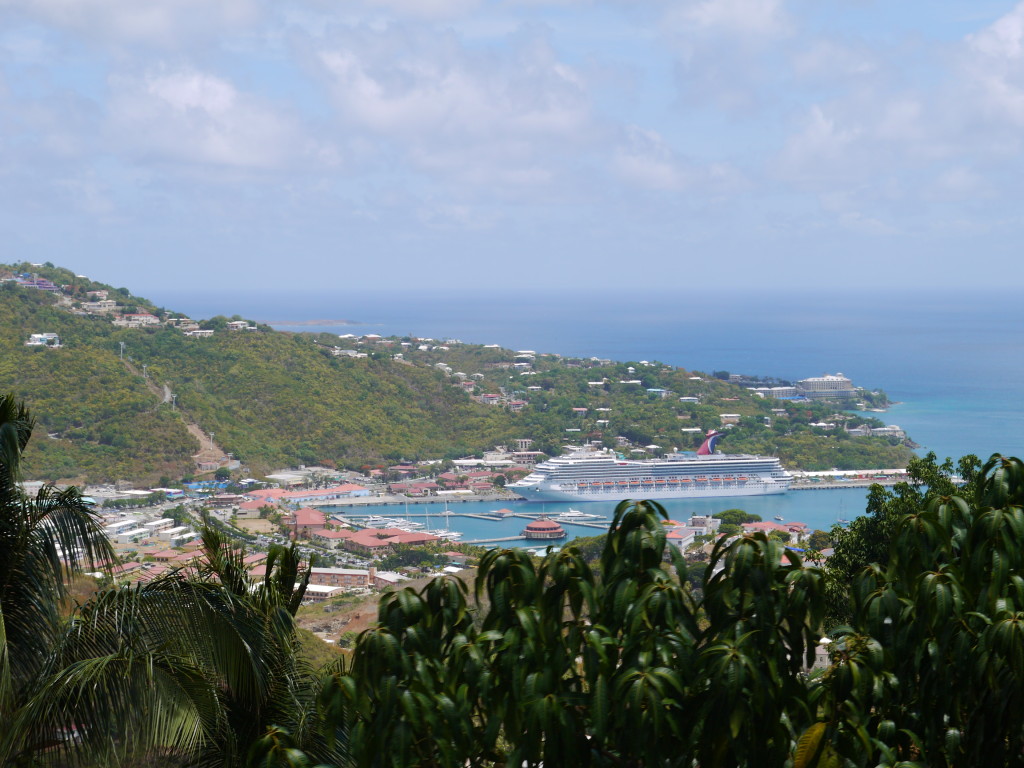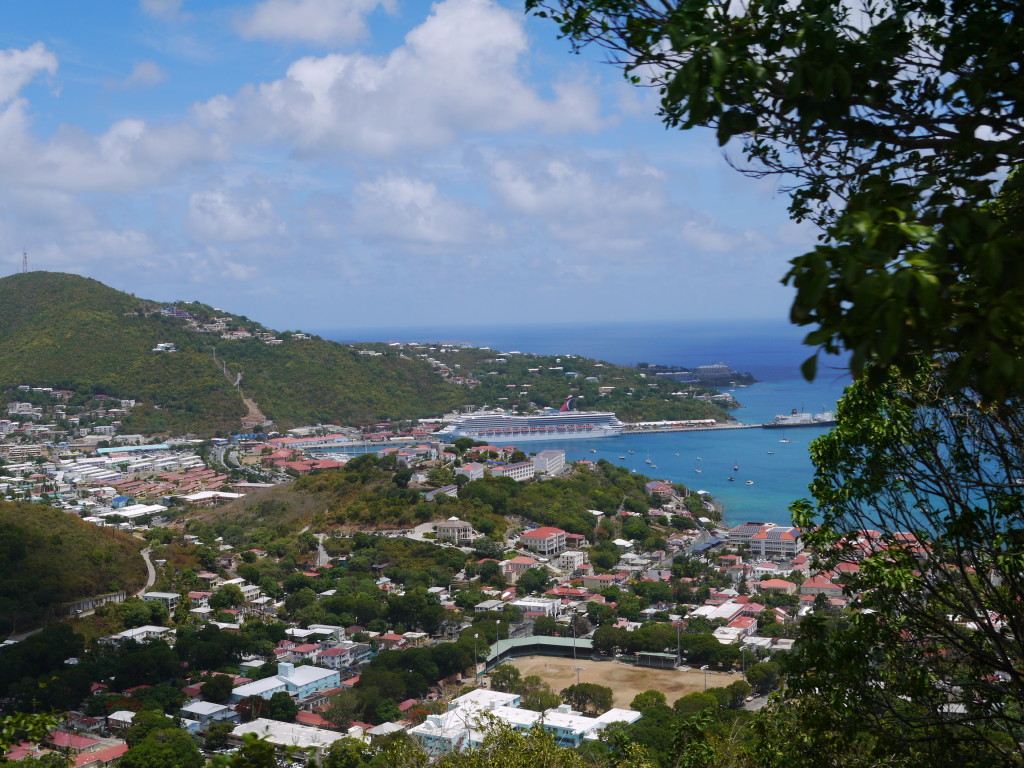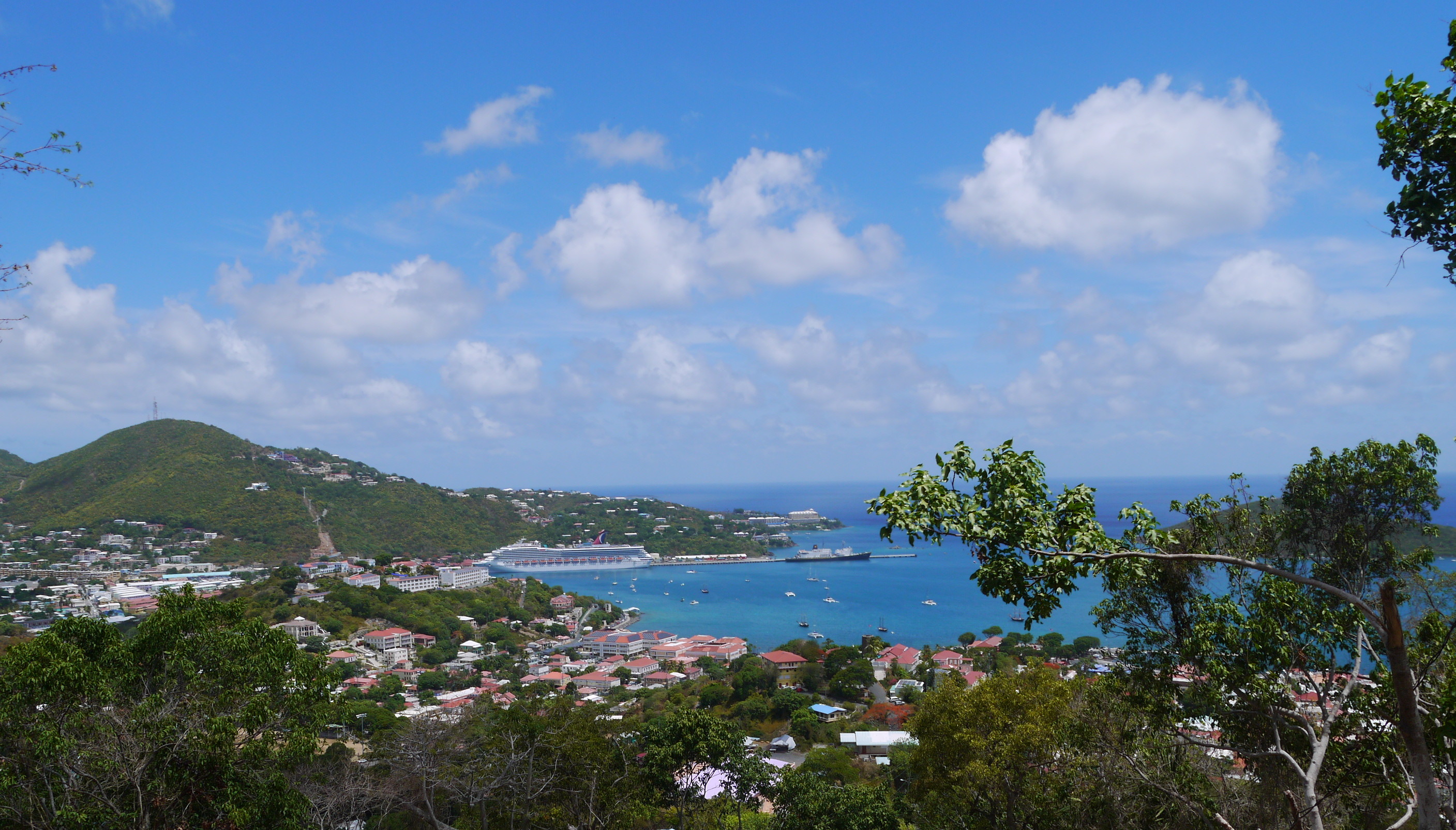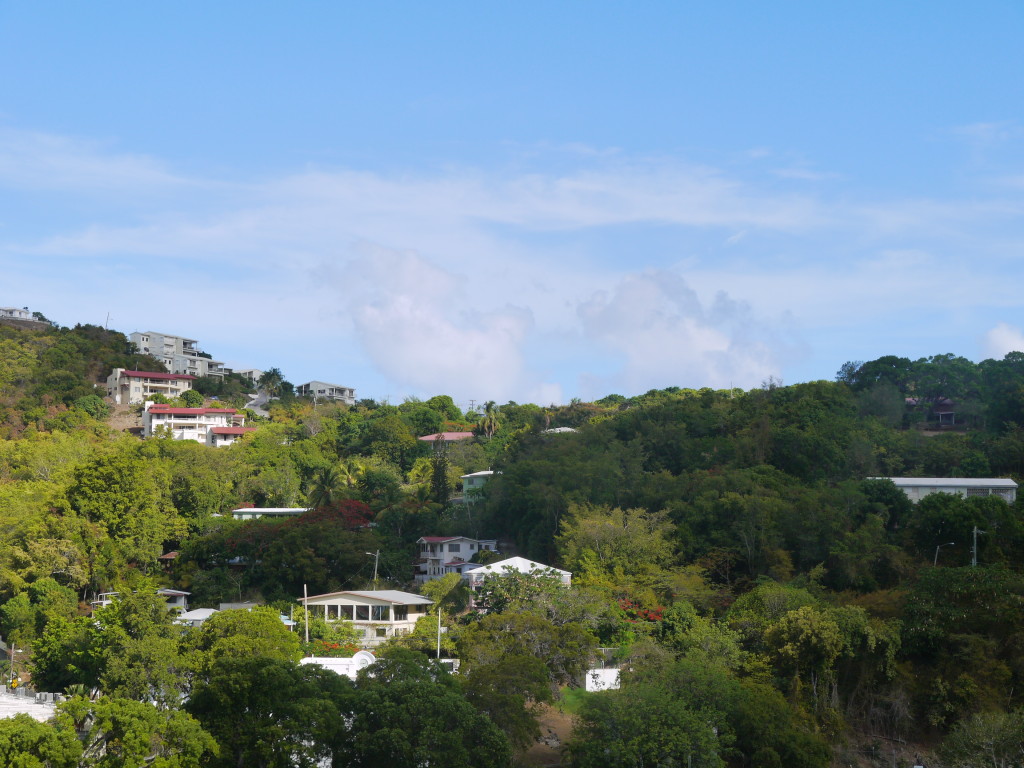 As much as we wanted to stay, the ship was ready to leave so back on board we went…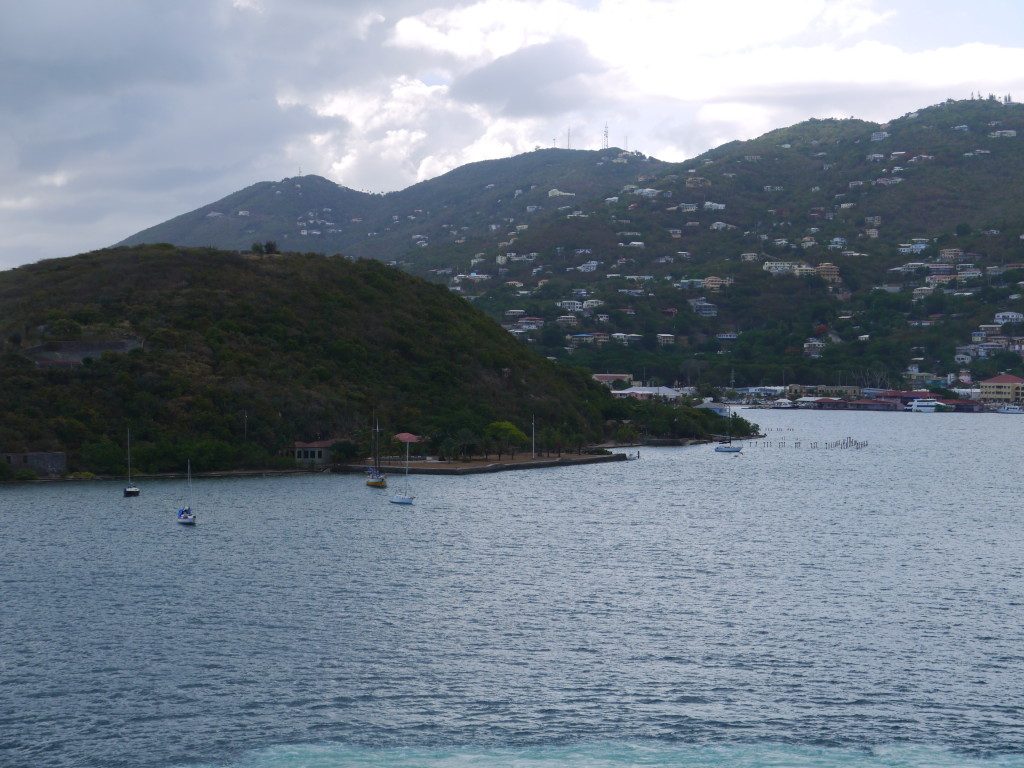 …but not before I found my future house.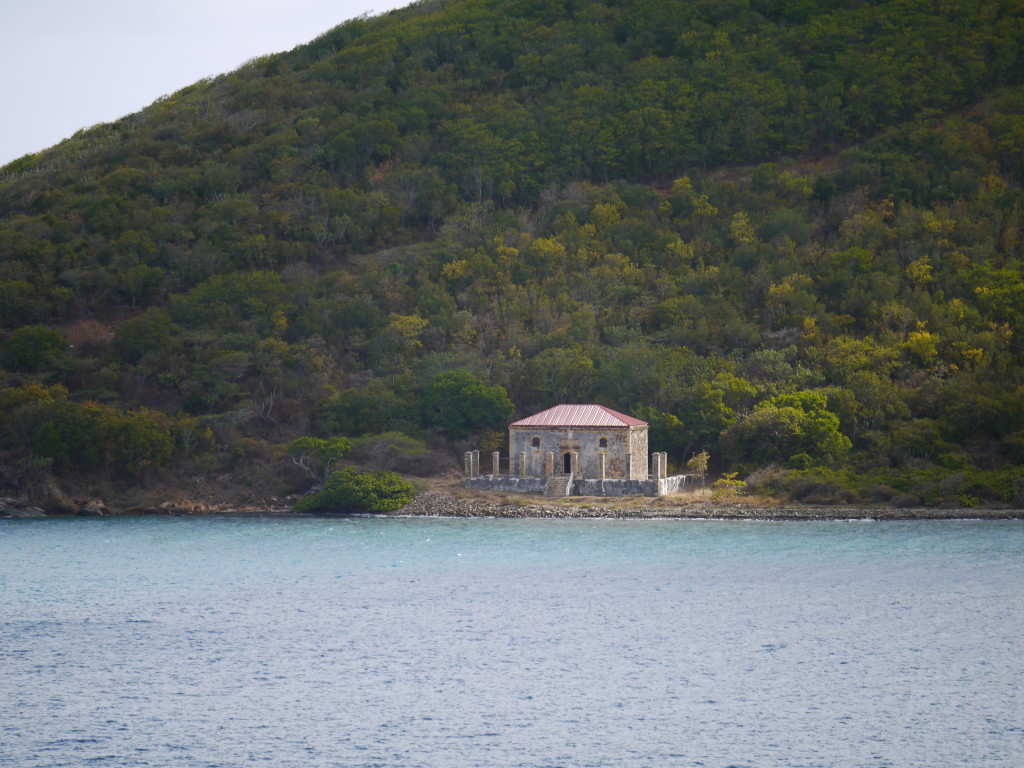 It's always hard to say goodbye to St. Thomas, but I console myself by looking forward to my next visit.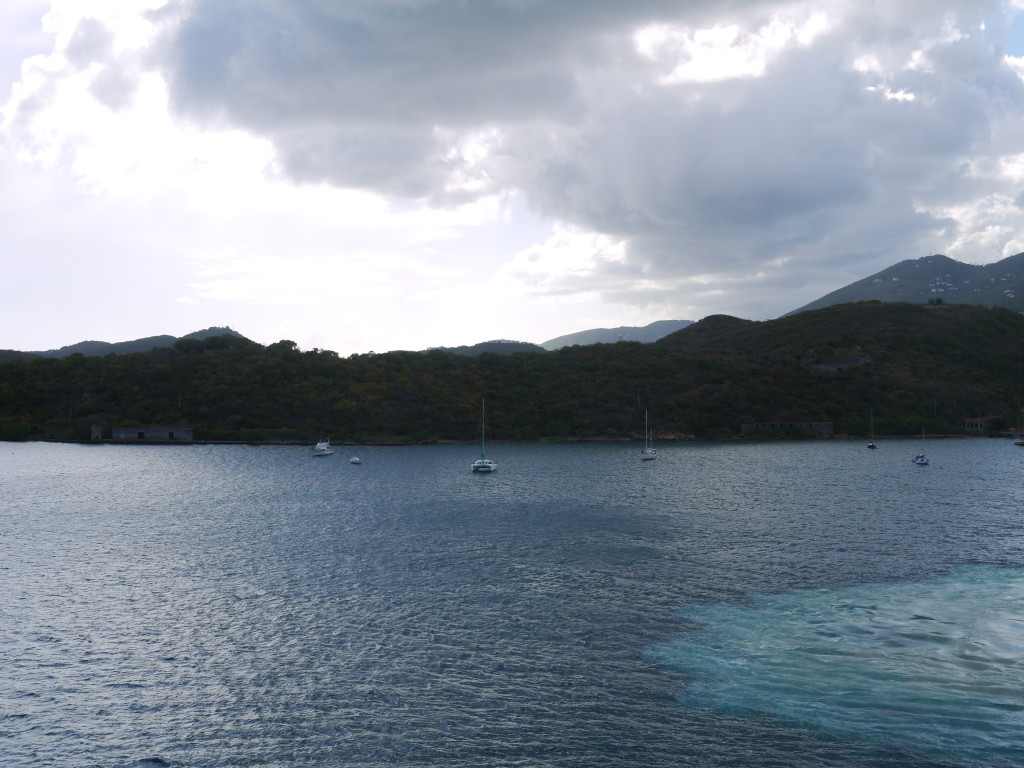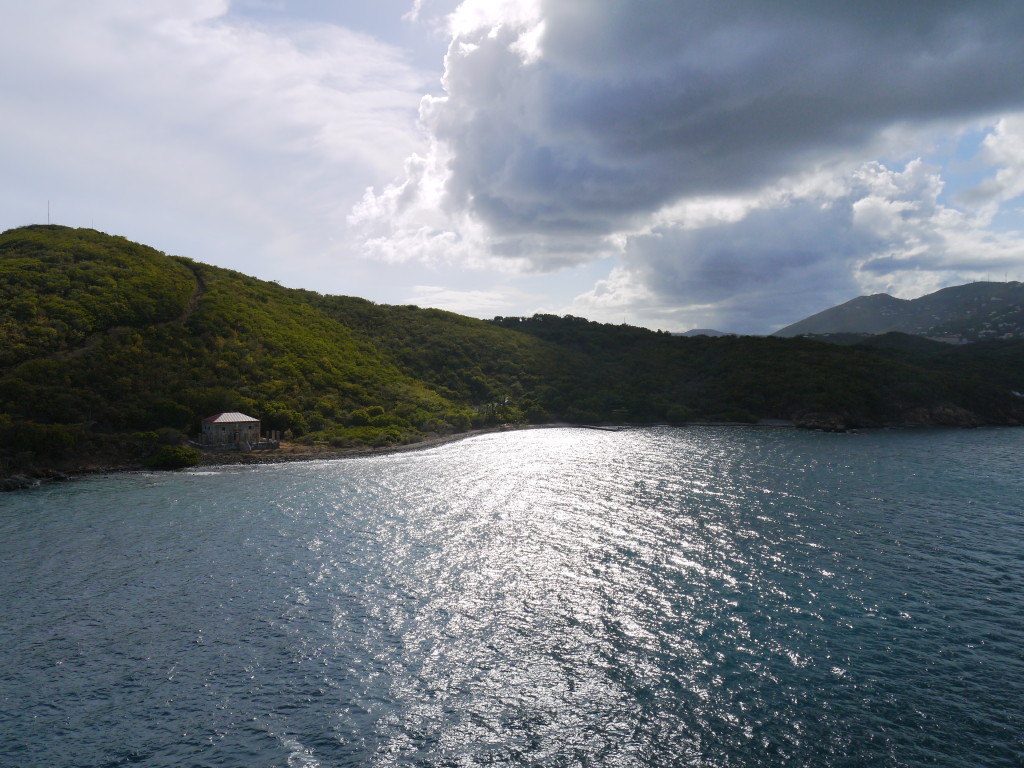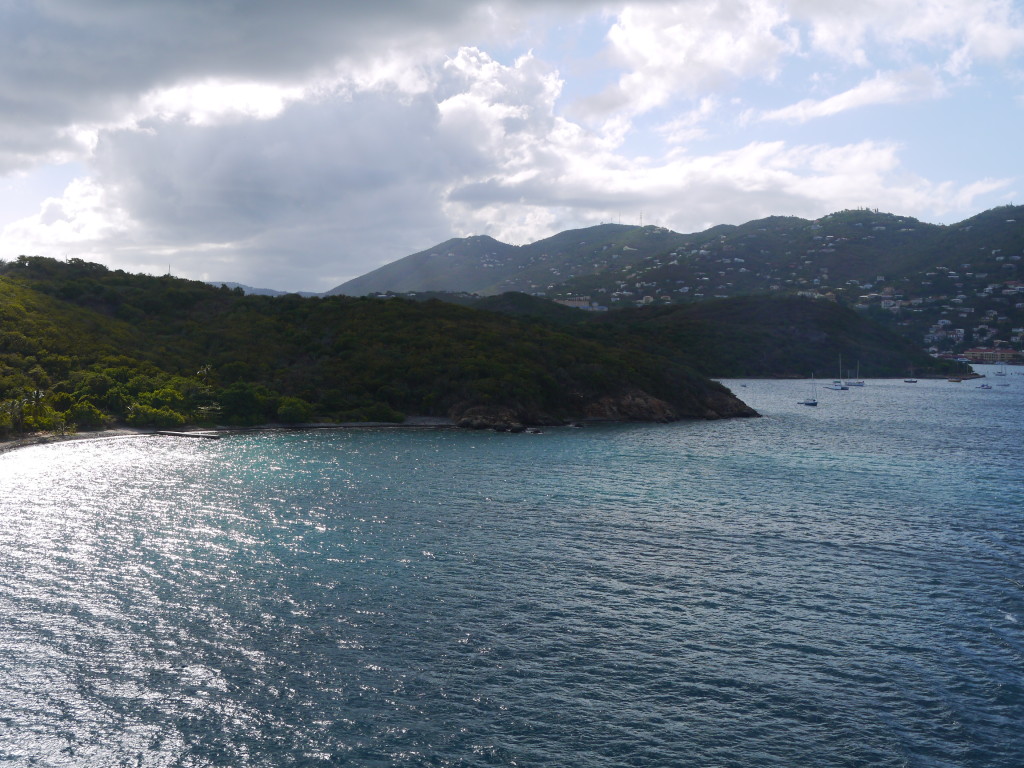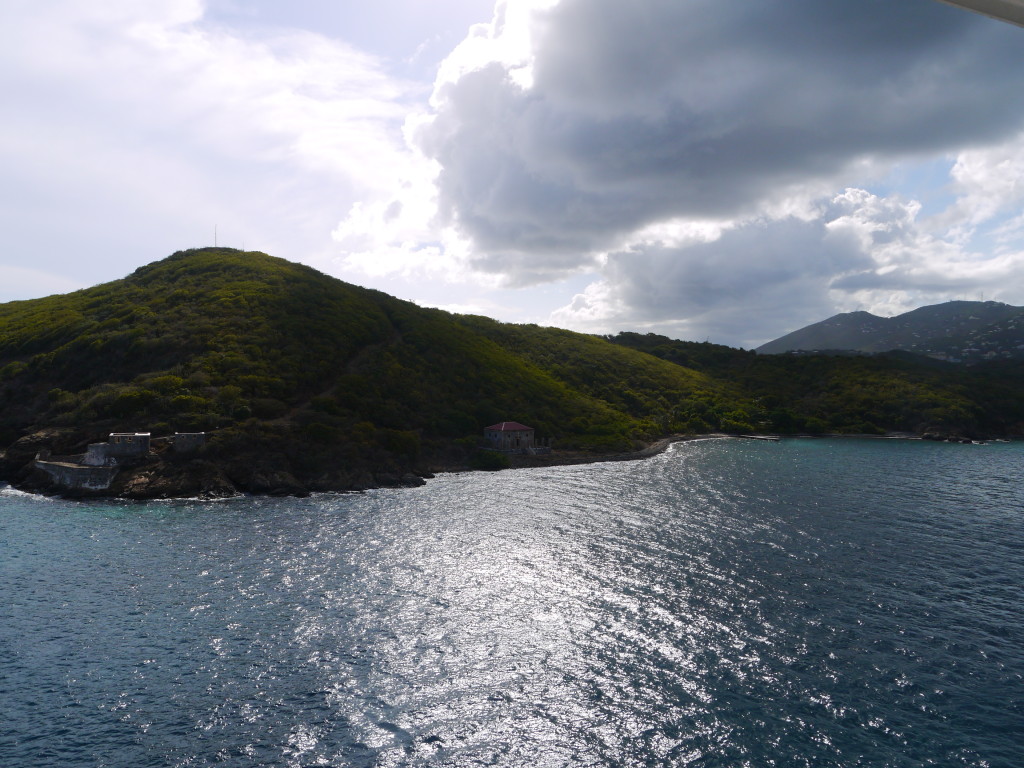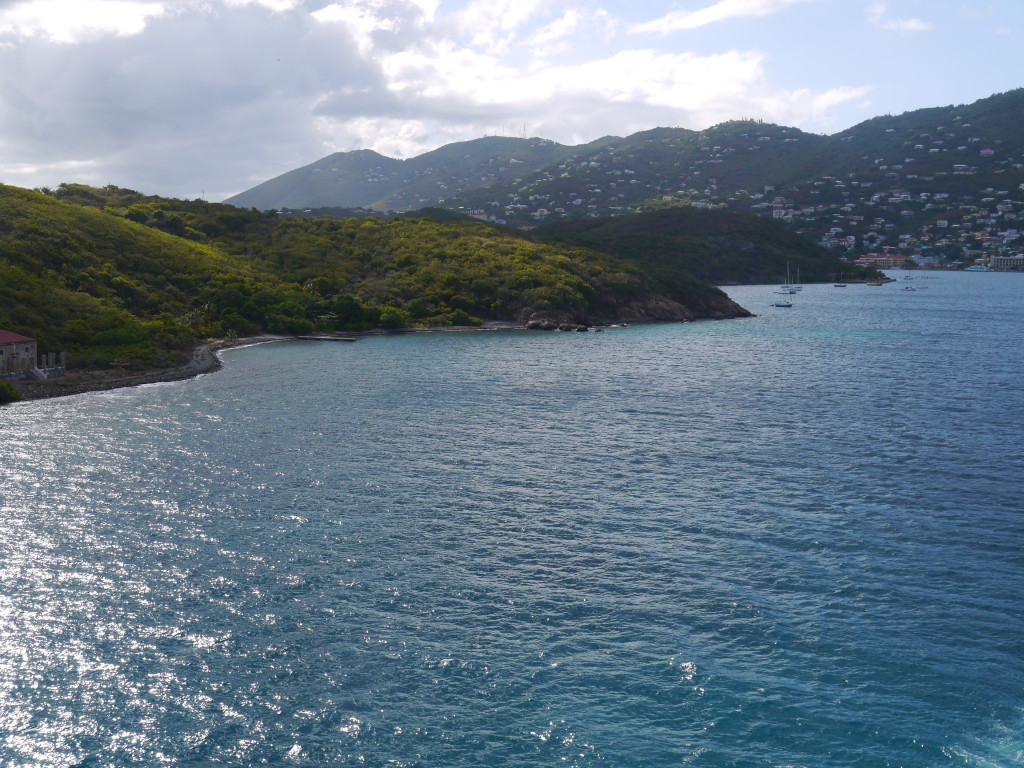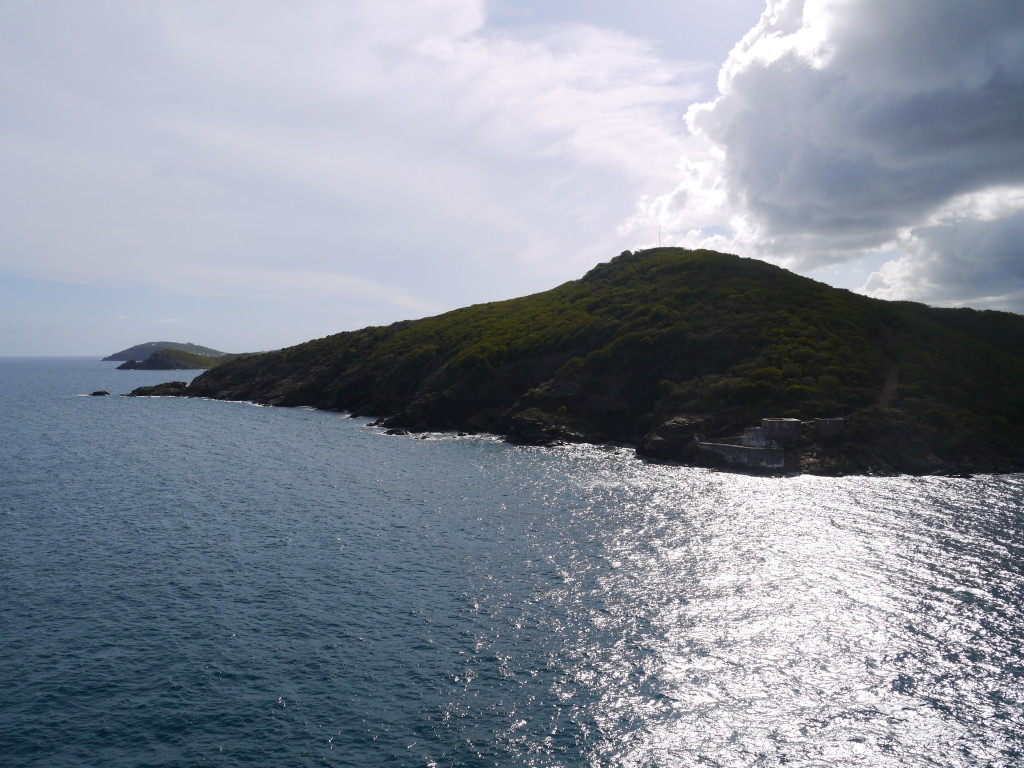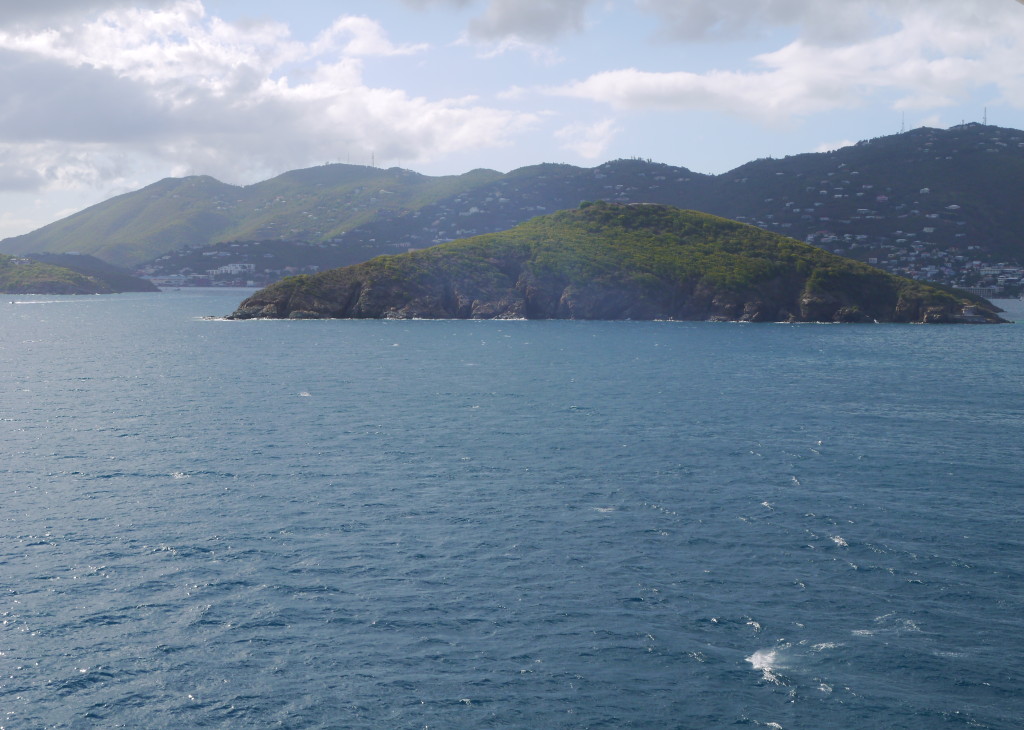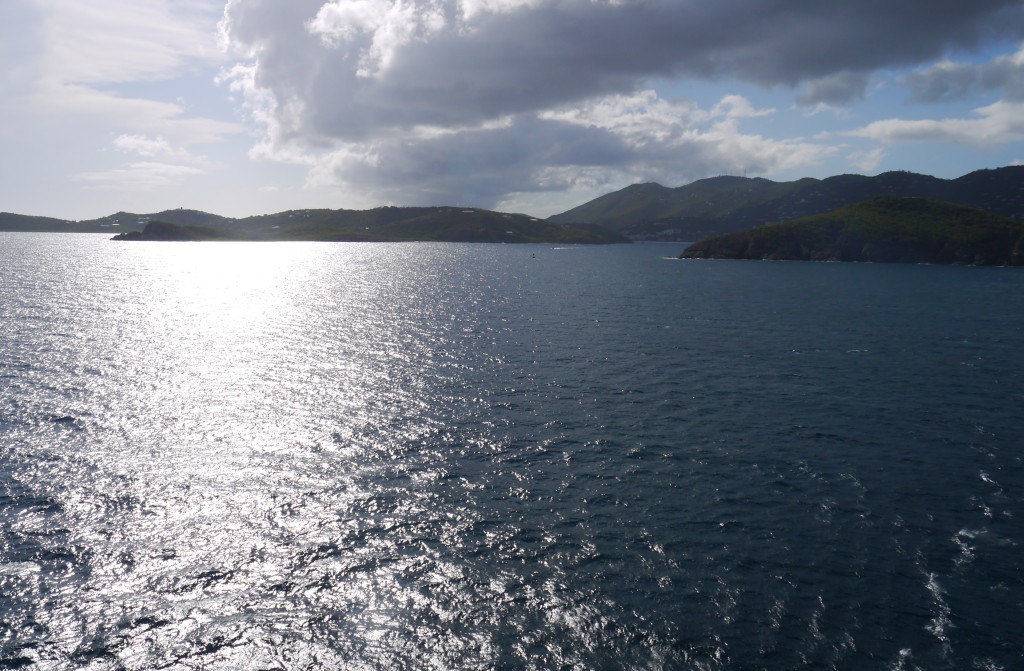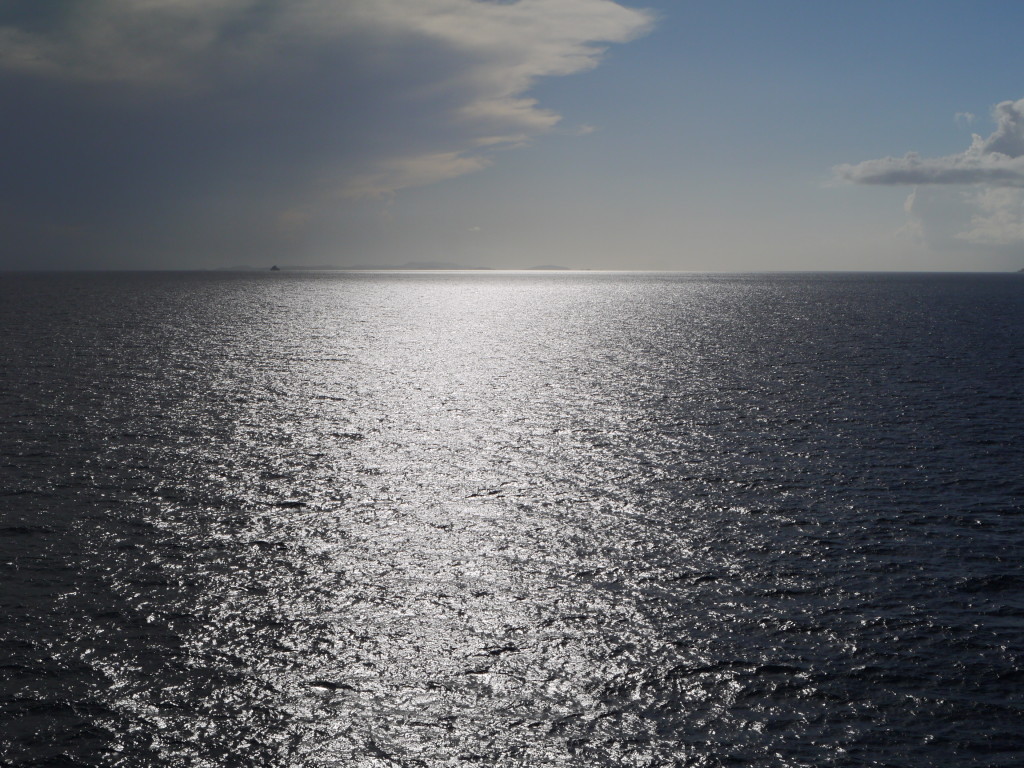 See you soon, beautiful island!