So last week I was really fortunate enough to attend one of Sarah J. Maas' signings on her Queen of Shadows tour.  It was an awesome time (as always)!  Even better because one of my other favorite authors, Claire Legrand was moderating.  Sarah was hysterical and since her signing fell on the first day of school for many people, she came in and asked:
"School started today right? Welcome back to prison…." 
We were dying.
Here is the fantastic Claire Legrand (which, if you haven't read Winterspell, what are you waiting for?! It was one of my top books of 2014!)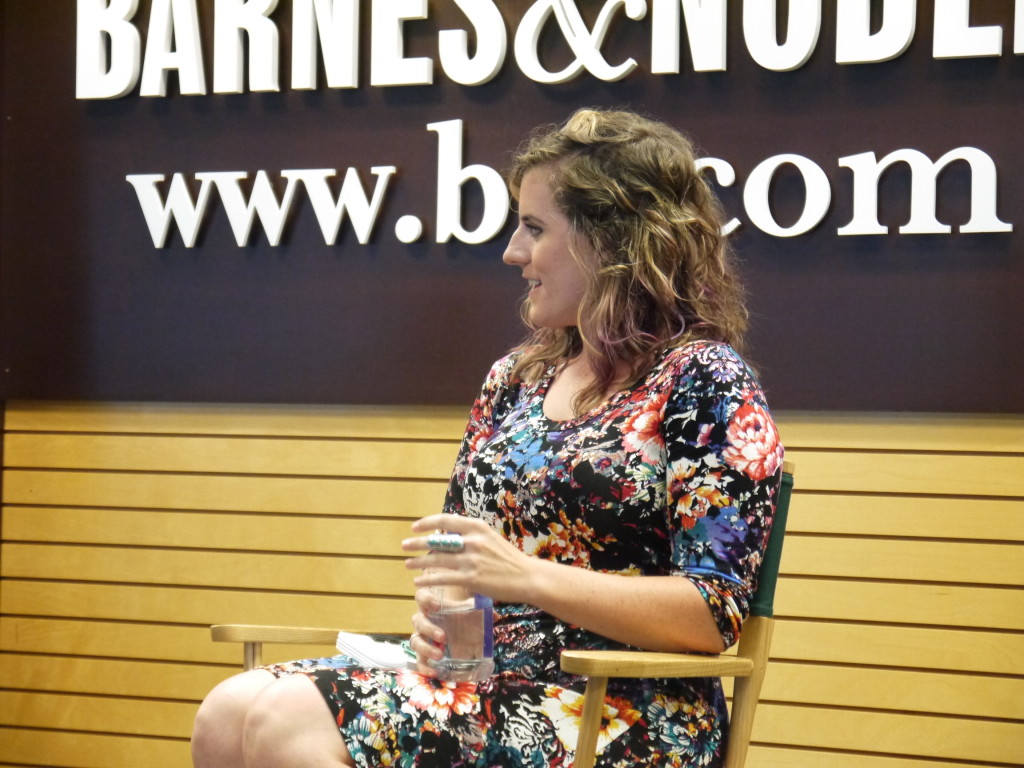 Sarah was accommodating as always and answered a LOT of questions about the next book and what to expect.  There will be even MORE twists and revelations (if that is even possible after QOS) and I seriously CAN NOT WAIT.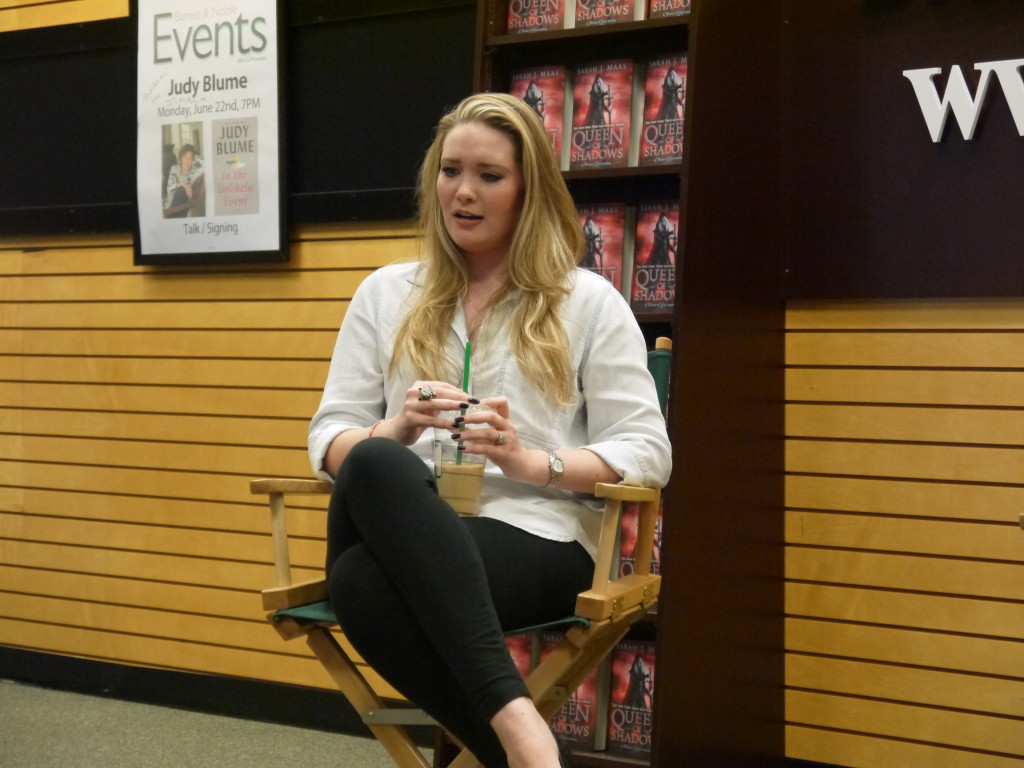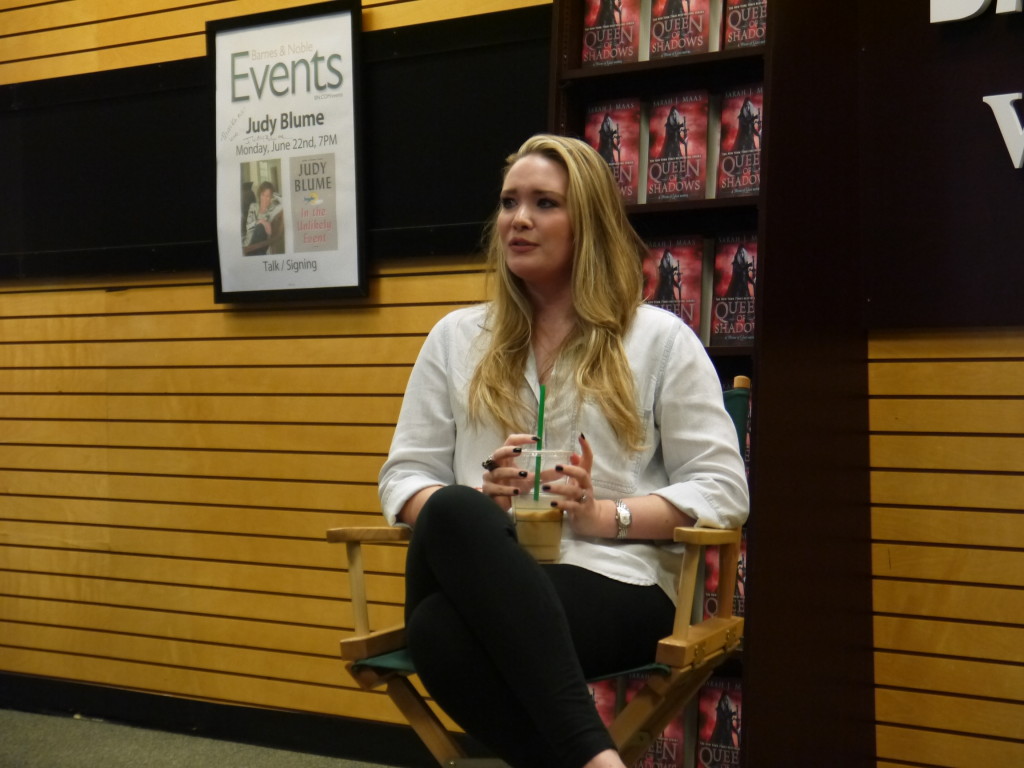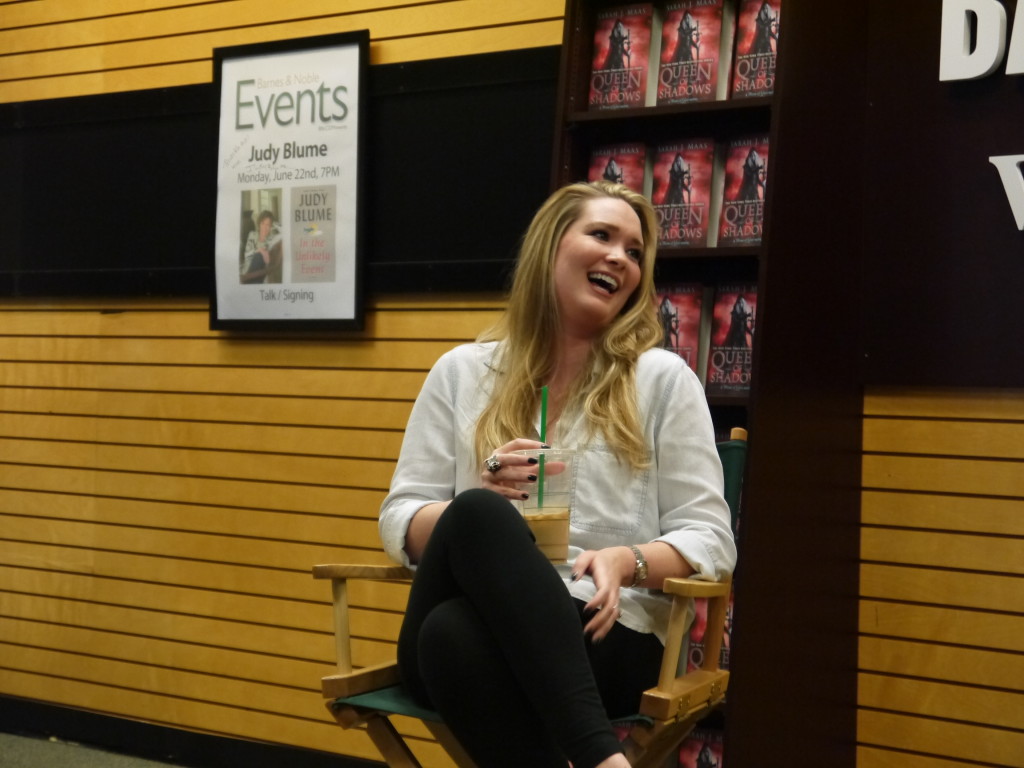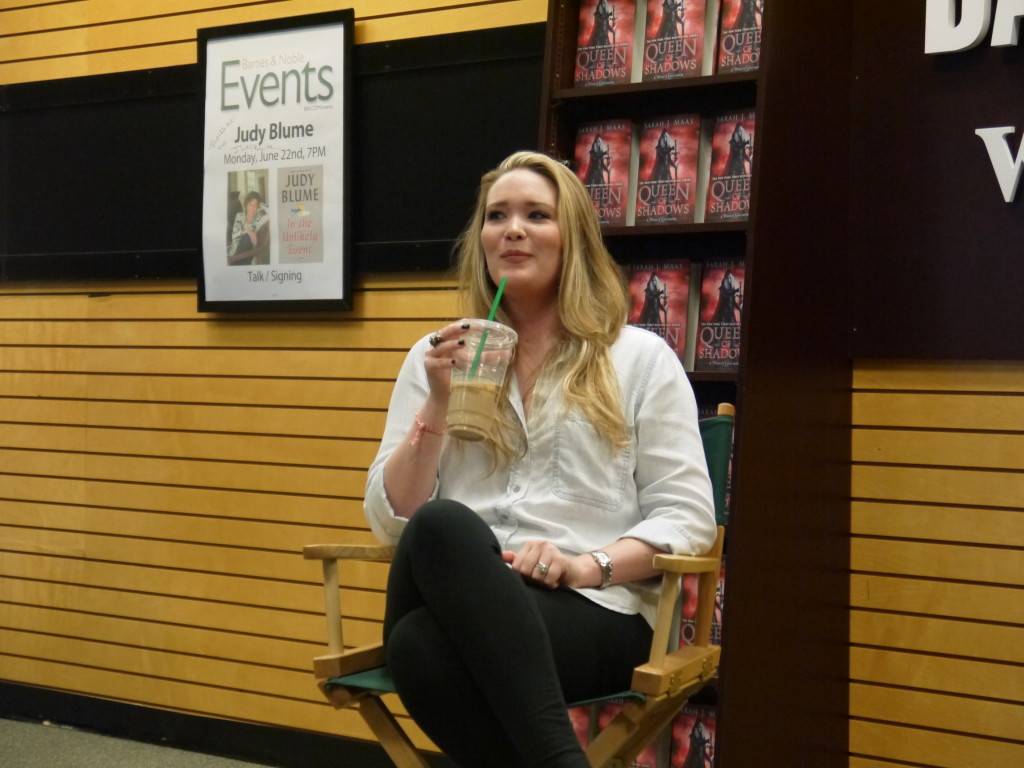 Claire came prepared with her own version of the game "Heads Up" with all of Sarah's favorite things.  It was awesome and hilarious to see them play.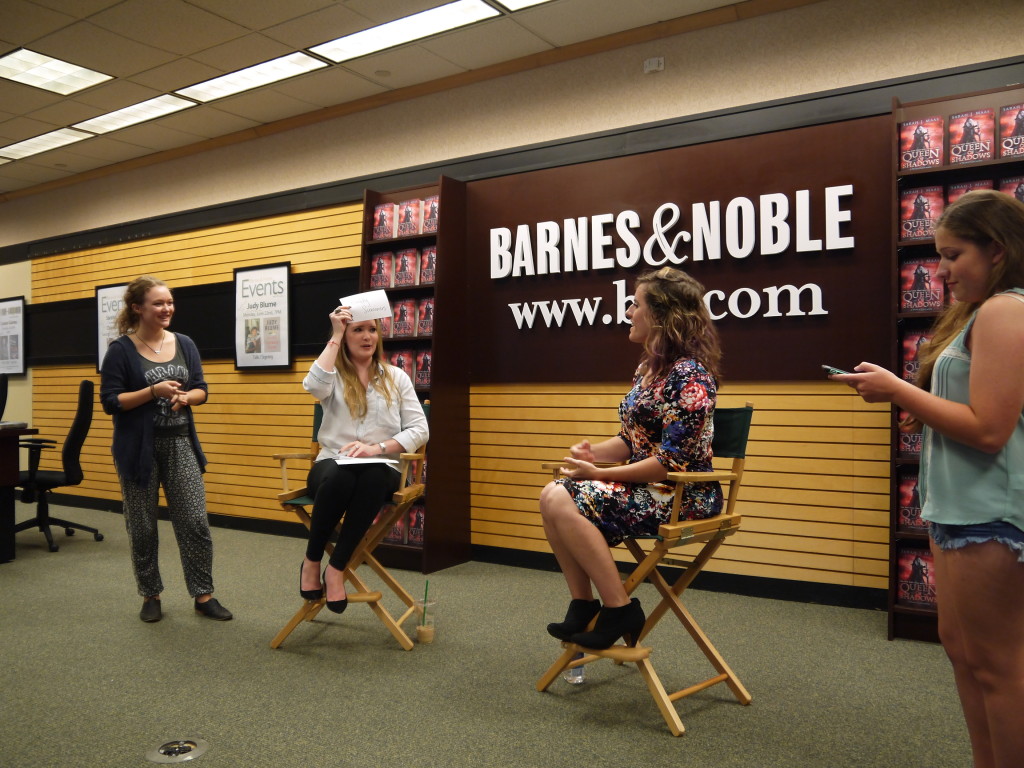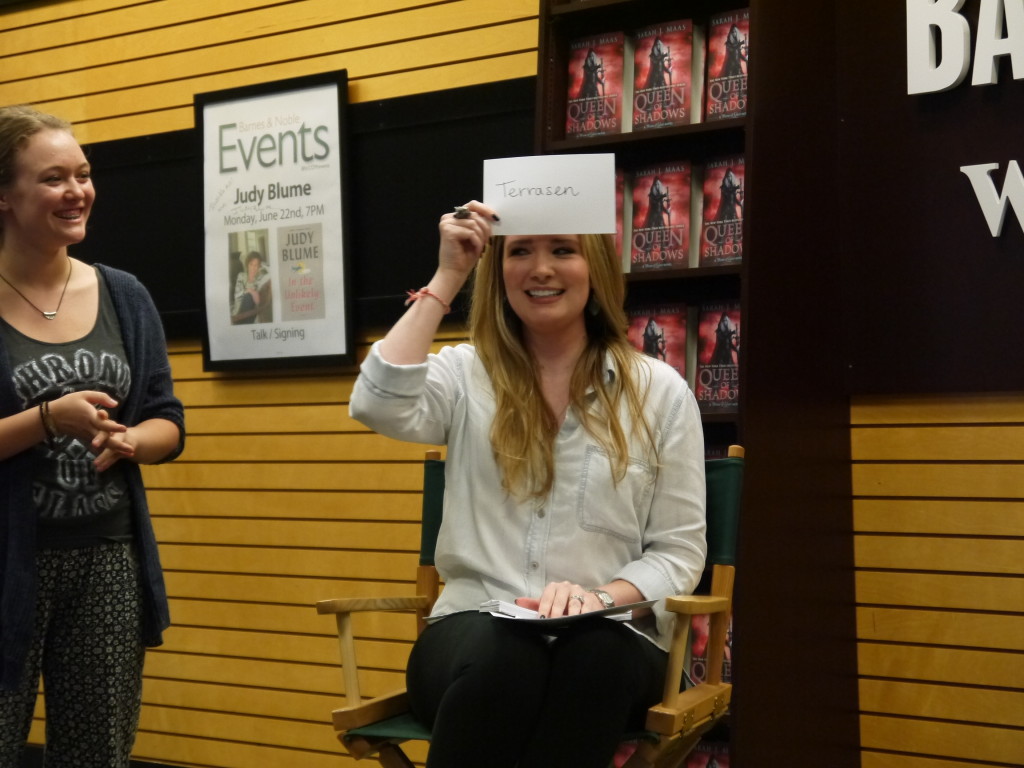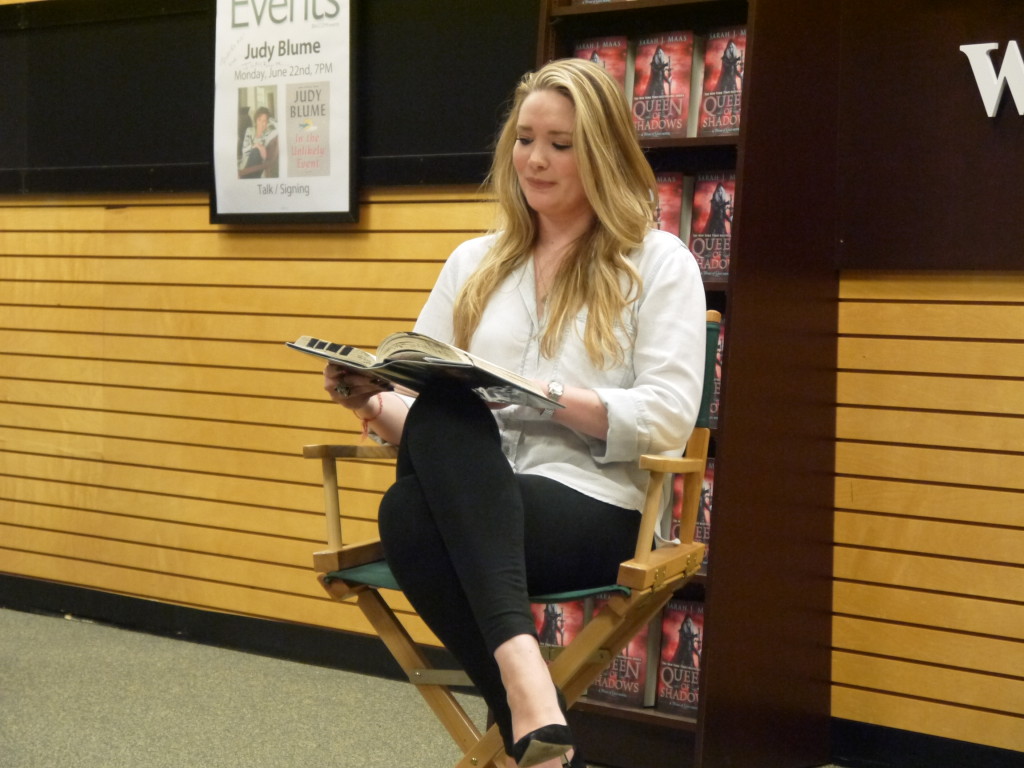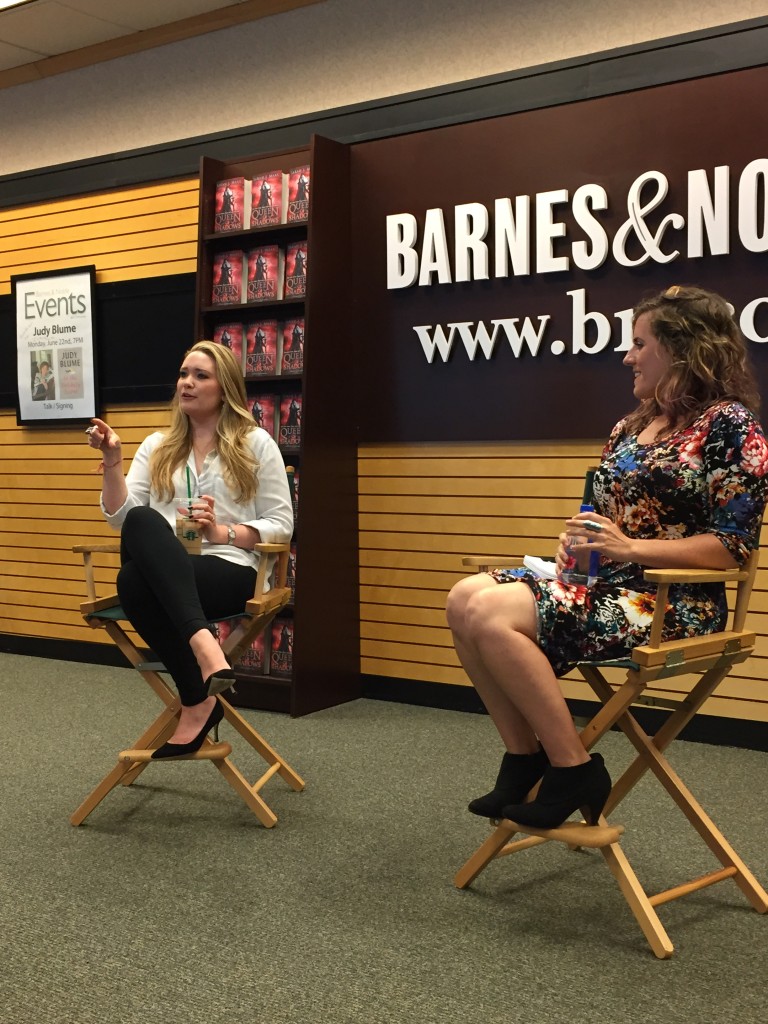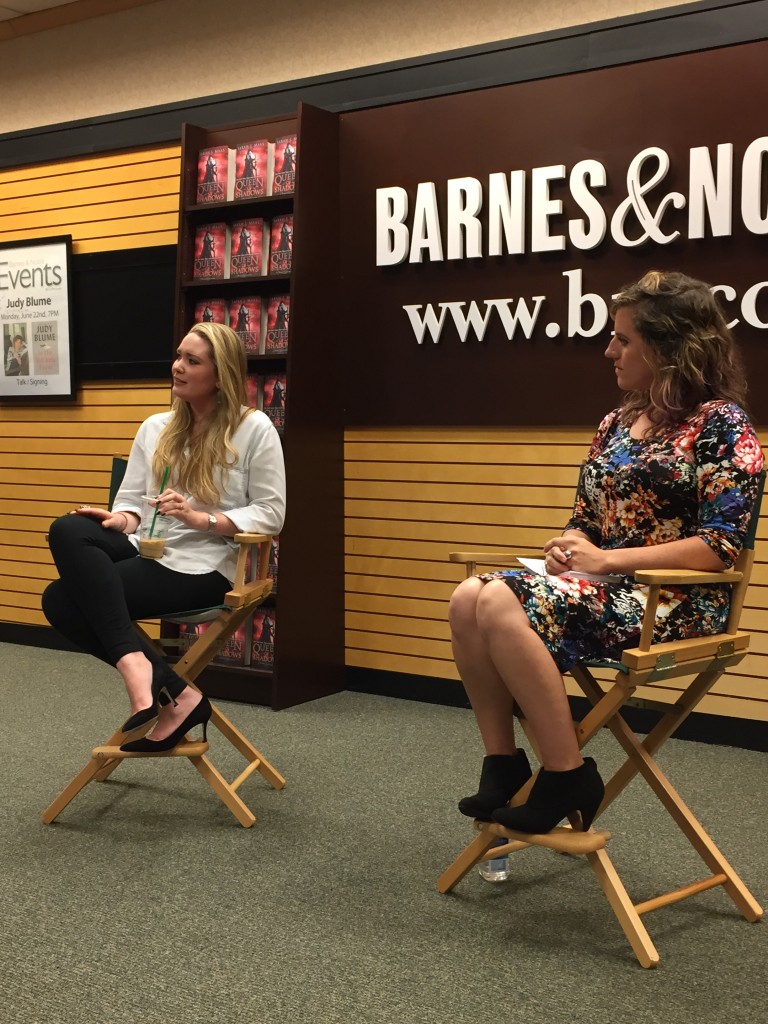 I've been very fortunate to have gone to a lot of Sarah's signings (Heir of Fire, ACOTAR) and hopefully, I'll go to more in the future, but this one was somehow better than all the rest.  She's just an extremely inspiring person and everything she's gone through to get to this point really shows.  She gave some really great advice to aspiring writers, but it really can be to anyone.
"When people tell you all that negative stuff? It's just noise.  If people tell you you can't do it, just tell them 'watch me'."
I felt like scaling walls and climbing a mountain after that.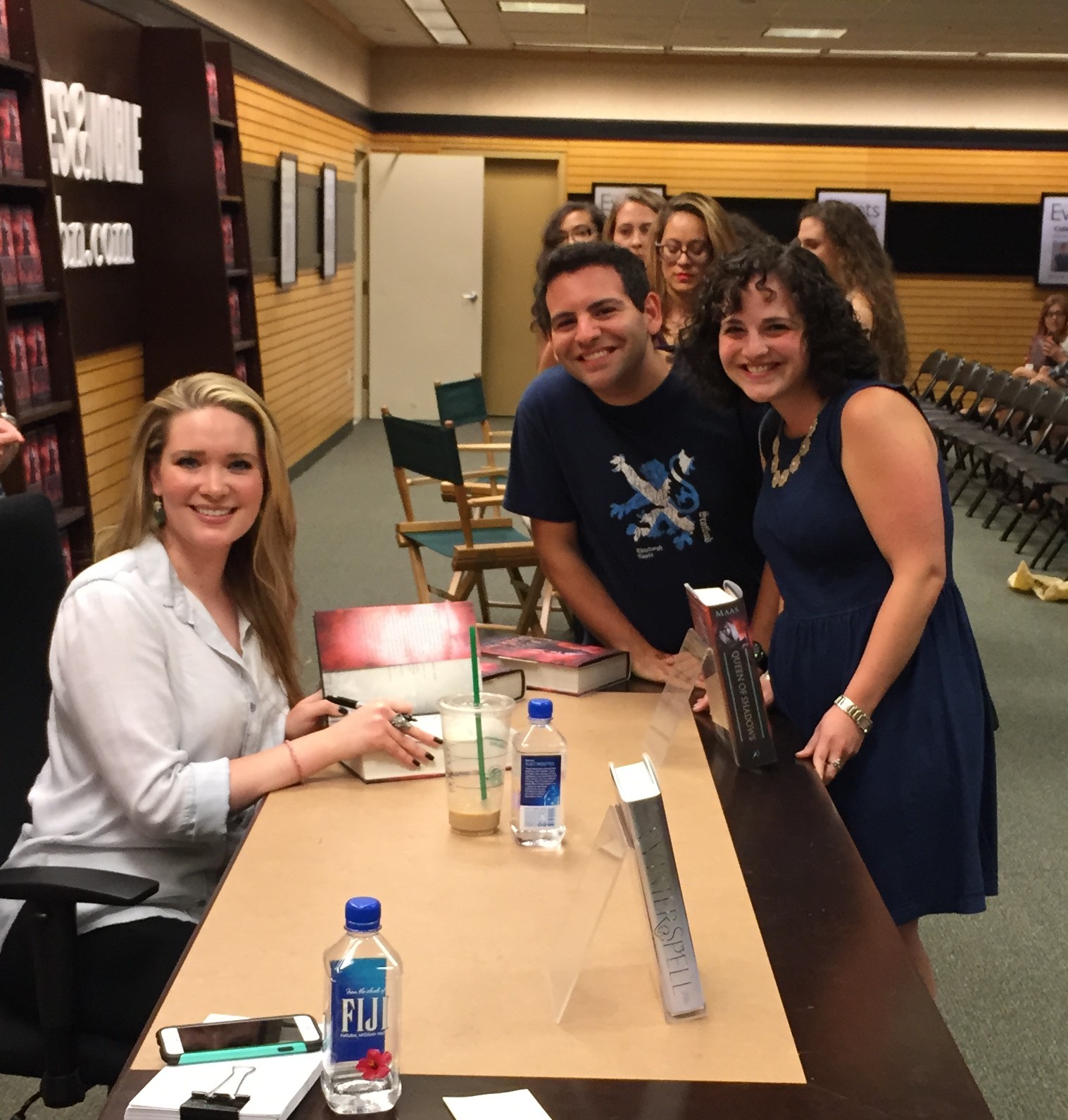 So with those inspiring words to carry you through until the next installment, I have a gift for you all!  If you've been following me on twitter, you might have an inkling already as to what it is! I happened to get an extra copy of Queen of Shadows signed for one of you lucky readers! I will also be throwing in a signed page of the sheet music for "Sam's Song" that my brother and I wrote.  In case you missed it, here it is:
Details on how to enter the giveaway are listed below! Unfortunately, this is only open to US residents! (I'm sorry! But the size and weight of this thing is just too big!) Good luck!