Sorry this last post took so long to put up! I guess I was in denial and didn't want the vacation to finally end via my blog posts…Oh well, until the next one I guess!
Our final stop was Nassau in the Bahamas.
To be honest (and I know I'll probably get some slack from this), it's not my favorite Caribbean destination.  I mean, most of it is dominated by Atlantis, I find the water to be a bit rougher than other islands I've been to, and it just feels a little more touristy if that's even possible.  It's still beautiful, but just not my favorite, hence the lack of pictures.
We ended up going to one of the really busy public beaches (it was a bit dirty to be honest).  We didn't have any interest in paying the exorbitant fee to enter Atlantis for the day.  Overall, we only spent a half day there anyway so essentially we went to the beach, cooled off in the water (with the exhaust of water jetski's in our faces as their owners got ridiculously close to people swimming to hassle them to rent it for an hour), then headed back to the boat to catch the beautiful sunset on our last night on board.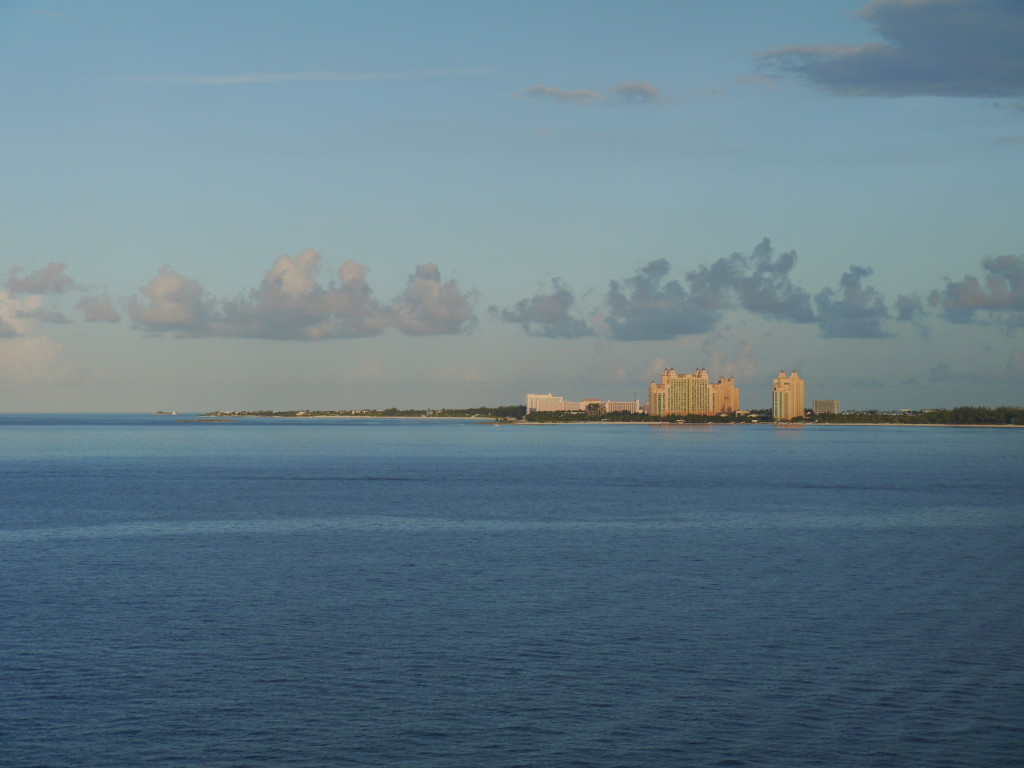 [Read more…]