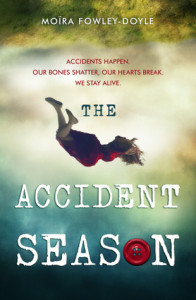 Title: The Accident Season
Author: Moïra Fowley-Doyle
Genre: Contemporary, Paranormal, YA
Publication Date: August 18, 2015
Publisher: Corgi Childrens
Pages: 288
Buy: Amazon

It's the accident season, the same time every year. Bones break, skin tears, bruises bloom.

The accident season has been part of seventeen-year-old Cara's life for as long as she can remember. Towards the end of October, foreshadowed by the deaths of many relatives before them, Cara's family becomes inexplicably accident-prone. They banish knives to locked drawers, cover sharp table edges with padding, switch off electrical items – but injuries follow wherever they go, and the accident season becomes an ever-growing obsession and fear.

But why are they so cursed? And how can they break free?
Ok. This book was definitely not what I was expecting.  It went in the opposite direction and not necessarily a good one.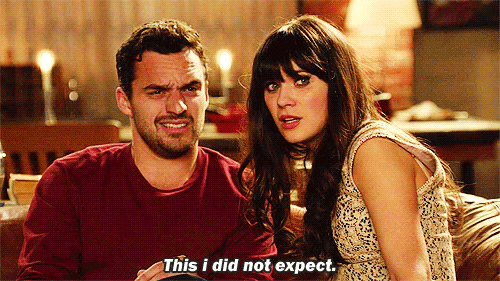 Cara and her family are cursed every October with the Accident Season; they succumb to cuts, bruises, broken bones, and during the worse years, death.  This year turns out to be a pivotal one for Cara; she falls in love for the first time, learns truths about her family and friends that she ever suspected and might finally solve the mystery behind the Accident Season.
Going into this book, I thought it was going to be a bit more fantastical than it ended up being.  It was a bit abstract.  At times, I wondered if Cara was just high and imagining everything.  The plot moves slowly with Cara and her friends trying to solve the mystery of a fellow classmate, Elsie, disappearing, while dealing with the Accident Season.
Cara was an "ok" MC for me.  I didn't necessarily hate her, but I didn't necessarily like her either.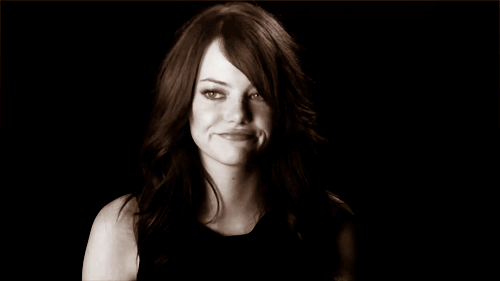 In fact, I felt the same with many of the supporting characters.  Alice annoyed me.  I understand why she is the way she is, but I just didn't find her likeable.  Sam and Bea were the same for me.  Bea was too pretentious and out of all them, I preferred Sam.  Half the book, they just seemed like a bunch of troubled kids getting high, smoking, and partying.  I was rather confused as to what was reality or not.   The climax was interesting albeit predictable.  It just wasn't the most satisfying of endings for me.
After reading this book, I'm left with that feeling of "what the hell just happened?!"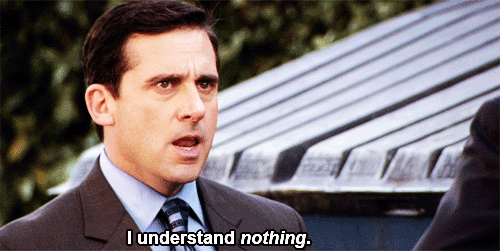 It ended up being a much darker book than I expected, dealing with some heavy issues.  It is a standalone however, which is always refreshing in this day and age.  I think I just didn't connect to this book's style.  It might be right up some people's alley, it just wasn't my cup of tea.