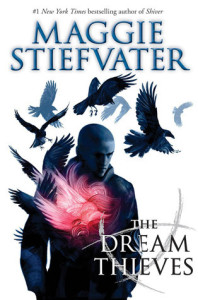 Title: The Dream Thieves (The Raven Cycle #2)
Author: Maggie Stiefvater
Genre: YA, Contemporary, Paranormal
Publisher: Scholastic Press
Publication Date: September 17, 2013
Pages: 416
Buy:Amazon

**Spoilers from The Raven Boys in the description**

Now that the ley lines around Cabeswater have been woken, nothing for Ronan, Gansey, Blue, and Adam will be the same.

Ronan, for one, is falling more and more deeply into his dreams, and his dreams are intruding more and more into waking life.

Meanwhile, some very sinister people are looking for some of the same pieces of the Cabeswater puzzle that Gansey is after…
This series.  Oh man this series.  I just can't decide how I feel about it!  On the one hand it's really boring and slow moving and on the other I can't stop reading it!
The story picks up right where The Raven Boys left off.  We find out about Ronan and his dream stealing abilities while Adam struggles with what his sacrifice to Cabeswater has done to him.  Blue and Gansey struggle with their feelings for one another and not wanting to hurt Adam in the process.  All while some new characters are introduced that turn their world completely upside down.
I think, once again, what kept me reading this time around were the characters.  Although some of them annoyed me.  I LOVED Adam in the last book.  Like really loved him.  For the majority of this one however, he was particularly moody, distant, and not very nice–not like the Adam we all know and love!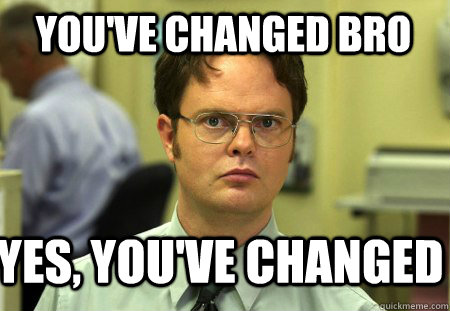 Granted, he was struggling with what Cabeswater had done to him, but I felt that I lost something that made him loveable.  He seems to have a bit of a redemption toward the end and I'm curious to see how it affects him in the future.
Gansey.  Gansey seemed a bit blah to me in this book.  It really wasn't his story, but he seemed out of his element.  Essentially, he was reacting to everything changing around him.  His changing feelings for Blue made him seem a bit more human rather than this elusive creature that he's originally painted out to be.  Blue, in contrast, seemed a bit immature in this book.  She had a touch of it in the previous one, but I felt it became more pronounced in this one.
Ronan saved the day for me in this one.  His storyline was AWESOME.  I knew there was more to him than we saw in The Raven Boys and we definitely see it in this one.  His relationship with his family is deeply explored and doesn't leave us wanting.  I loved the mysteries behind his father–and NO I won't say anything to spoil it for you, but oh the feels.
THE GREY MAN.  Hands down my new favorite character.  LOVED him.

What's so great about him is we really don't know all that much about him and even at the end, we find out very little.  He's an enigma that has yet to be solved.  Kavinsky made a nice counterpart to Ronan.  He was cray-cray, but you can sort of understand why–sort of.  Because of this though, you never knew what he was going to do next.  Nothing was off the table for him which made his scenes extremely charged.
The ending leaves us with another cliff hanger and I just don't know what to do with this! I'd like to see what happens next, but I don't know if I can get through another slow beginning.  This series seems to be full of them and just picks up in the last few chapters or so.  I think I need a bit of a break and then try and return to it because I really do love these characters.  I'm invested in them now, but I just don't have the time to waste at the moment.