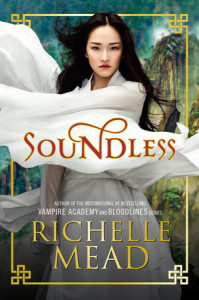 Title: Soundless
Author: Richelle Mead
Genre: YA, Fantasy
Publisher: Razorbill
Publication Date: November 10, 2015
Pages: 272
Buy: Amazon

For as long as Fei can remember, there has been no sound in her village, where rocky terrain and frequent avalanches prevent residents from self-sustaining. Fei and her people are at the mercy of a zipline that carries food up the treacherous cliffs from Beiguo, a mysterious faraway kingdom.

When villagers begin to lose their sight, deliveries from the zipline shrink and many go hungry. Fei's home, the people she loves, and her entire existence is plunged into crisis, under threat of darkness and starvation.

But soon Fei is awoken in the night by a searing noise, and sound becomes her weapon.

Richelle Mead takes readers on a triumphant journey from the peak of Fei's jagged mountain village to the valley of Beiugo, where a startling truth and an unlikely romance will change her life forever…
I almost didn't read this because of all the mixed reviews it's been getting, but I decided to take a chance and go for it.
Fei and the rest of her village have always been deaf for as long as they can remember.  They're situated on the top of a mountain where they mine precious metals and rely on the "line keeper" to send up food and supplies in exchange for whatever they mine.  However, some of the villagers are now losing their site–a scary epidemic that can spell ruin for the entire village.  One morning, instead of finding she can't see, Fei wakes with the strangest sensation and discovers that she is no longer deaf.  Along with her childhood friend, Li Wei, they strike out to climb down the mountain and find help for their village.  What Fei discovers will forever change her destiny.
Ok. So overall I'm glad I read it.  I did enjoy it.  Was it amazing? Eh.  Was it horrible? No.  I think I was just expecting a bit more from this book and was a bit disappointed when it didn't deliver.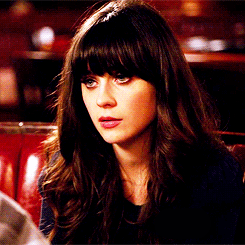 Fei was a likeable enough character.  She's willing to sacrifice a lot for her sister and those she cares about.  Her developing relationship with Li Wei was interesting.  He challenged her to become a better person and think about the circumstances they're forced to endure. The rest of the minor characters were just that–minor.  They're really not very developed; neither was Fei or Li Wei for that matter.
I think the main issue I had with this story was the plot was very rushed.  Everything happened very quickly (it's only 272 pages–I read it in a couple of hours).  I would have liked to have seen some further development of certain points.  The other village that they stumble across for instance.  Or their culture.  I feel that the resolving climax comes a little out of nowhere.  I don't want to get too into it because of spoilers, but  I would have liked to have seen a bit more history behind it.
The ending gets resolved, but at the same time I'm left with a few questions.  As of right now, I haven't heard of plans for a sequel, but it's there if Richelle Mead wants to do it.  I hope she does because I feel she has the opportunity to flesh out some of the more interesting plot points with the King, the pixiu, and the other town villagers.  Should you skip this one? No.  I did enjoy it, but it was just "ok" for me.  If you feel like something a little different, a fast read, and some fantasy thrown in, go for it.