So as I am writing this post, I realize that we finished writing On the Air two years ago, last week.  Two years sounds like so long and so short a time.  It's crazy to think how far we've come and how much we still have yet to do, but that's the amazing part of this whole process!
I needed a few days to "detox" and recover from this latest reading.  I took a week off blogging and feel so much better about it.  The whole month of October was a bit of a whirlwind, to be honest.  I mentioned it before, but the casting process was insane.  We were down to the very last minute with a few of these roles.  We couldn't be happier with the cast we got though! So encouraging, hard working, and just the nicest group of people.  You can read all about them here.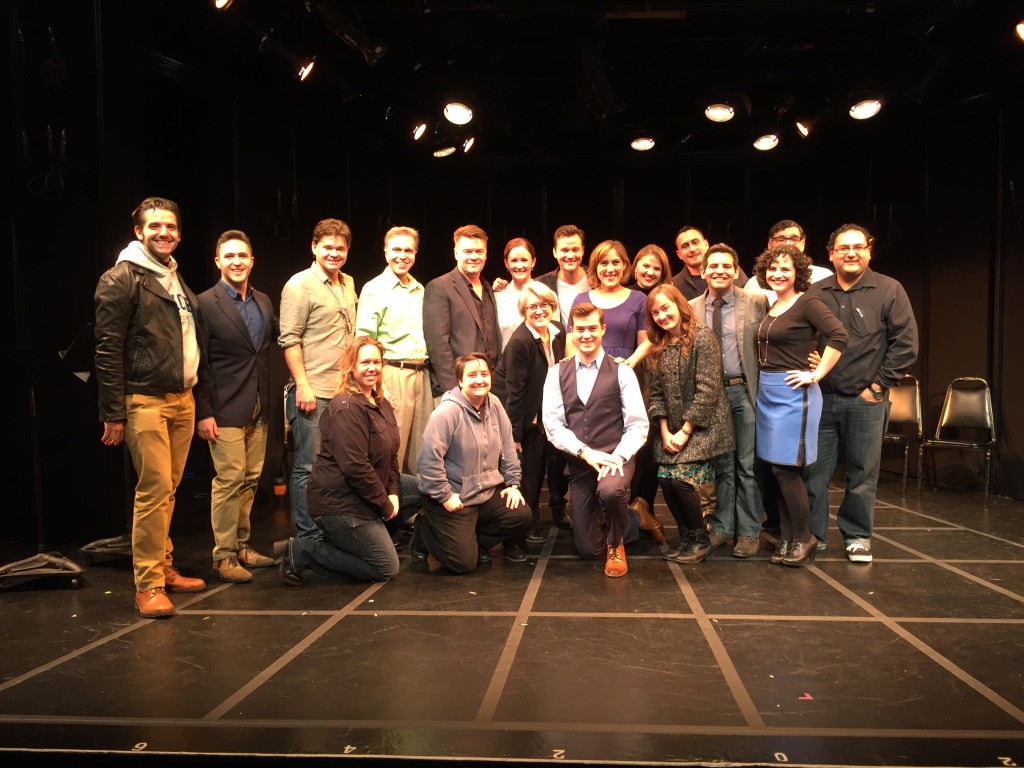 Day One: Music and Read-through
I have to hand it to this cast.  They had to learn a TON of material in essentially three days.  Because of the York's and Hunter's schedule, we only had about three full days of rehearsal.  If you've seen this show, that's a lot, especially for the principals.  They stepped up to the plate and really put their all into it–something Robby and I are so grateful for.
We had a bit of a stressful first morning.  Robby and I hit an obscene amount of traffic and I managed to screw up directions to the theatre (I KNOW) so we made it by 11am, when everybody was called, but we had planned on being there around 10:30 to set up all the music and scripts.  So we were sorting everything out while Paul met with the ensemble and taught them the music from Act I.  Following that he had a mini session with Matt, Nick, and Farah to teach them the new trio song we wrote.
We broke for lunch and then had a read through.  Since we hadn't taught most of the music, the bro and I sang through most of the show (I felt like it was The PiTCH all over again! haha!).  We and the rest of the team thought it was important for everybody to get a sense of the show as a whole before jumping straight to staging.  The read through went really well and everybody was on board with the changes we had done the previous week–that doesn't mean we didn't have anything left to work on!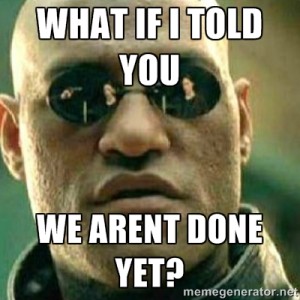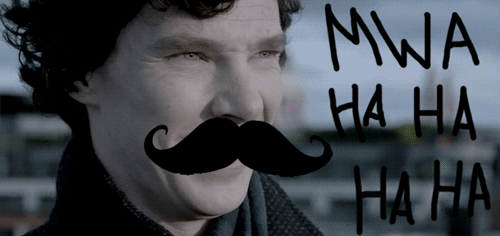 We met with Greg, Hunter and Paul to discuss some further changes after the read-through and then proceeded to drive home in 5 hours of traffic (I exaggerate–it was only about 4).  We got home, scarfed down some food, and wrote a new song in about 3 hours.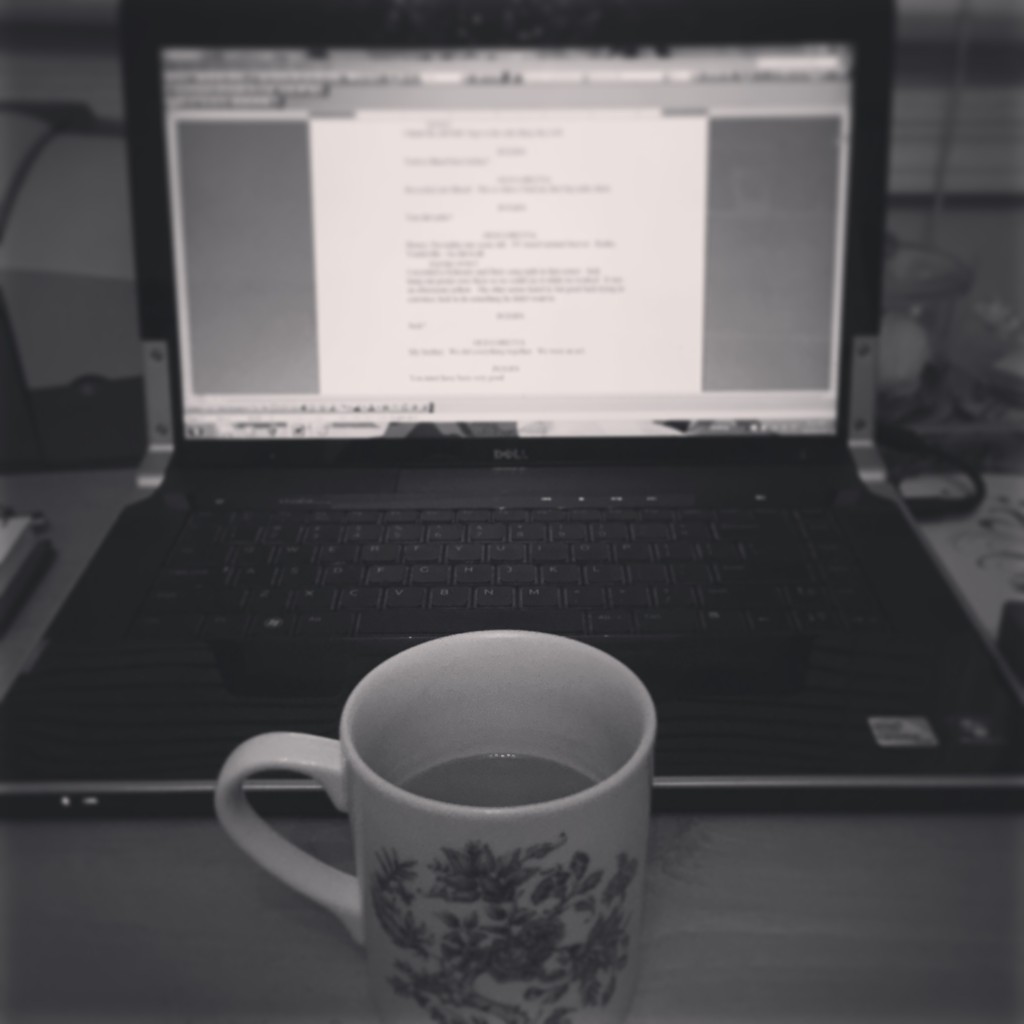 At that point, the lyrics were finished and my job was done so I went to bed around 12:30am.  The bro stayed up about another hour or so to write out the sheet music.  I have to say though, this new song ended up being one of my favorites.
Day Two: Music
Hunter had auditions for another show, so Tuesday was dedicated to learning all the music–and there's quite a bit of it to learn.  The bro and I answered any questions Paul or anybody else had and continued to send out e-mails and work on any rewrites we hadn't finished the night before.  We had a checklist to get through and we were DETERMINED.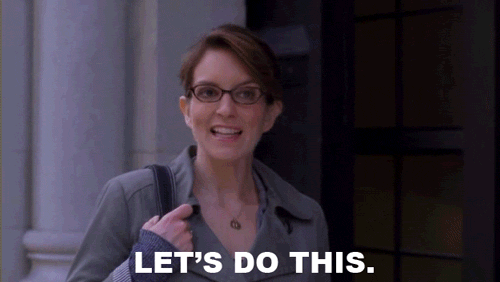 Day Three: Day "Off"
Technically on the schedule, it was listed as a day off.  I'm sure half the cast didn't take one because they had so much music to catch up on.  Wednesday consisted of the following for the bro and me: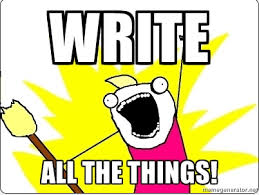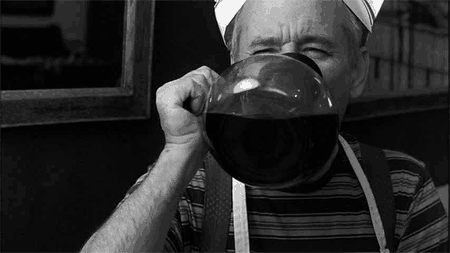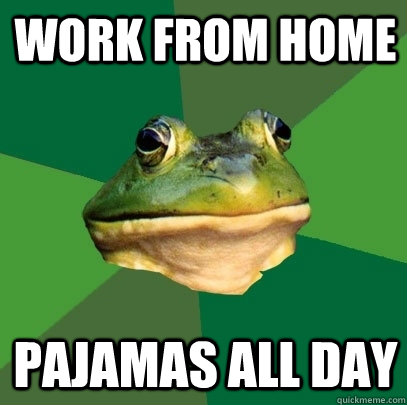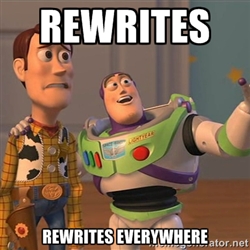 We managed to finish all the rewrites around 6pm that night.  We had to run to Office Depot to get them copied and holy crapola.  The cast will tell you my ordeal.  I seriously wanted to punch this woman in the face.  And I can assure you, I'm not a violent person—most of the time.  She worked at a SNAIL'S pace, messed up our order TWICE, so I resorted to checking EVERY single page of 18 double sided copies of the 98 page script.  I didn't leave the store until 20 min. after they closed around 9:20pm that night.  Also, this is what I left the house in: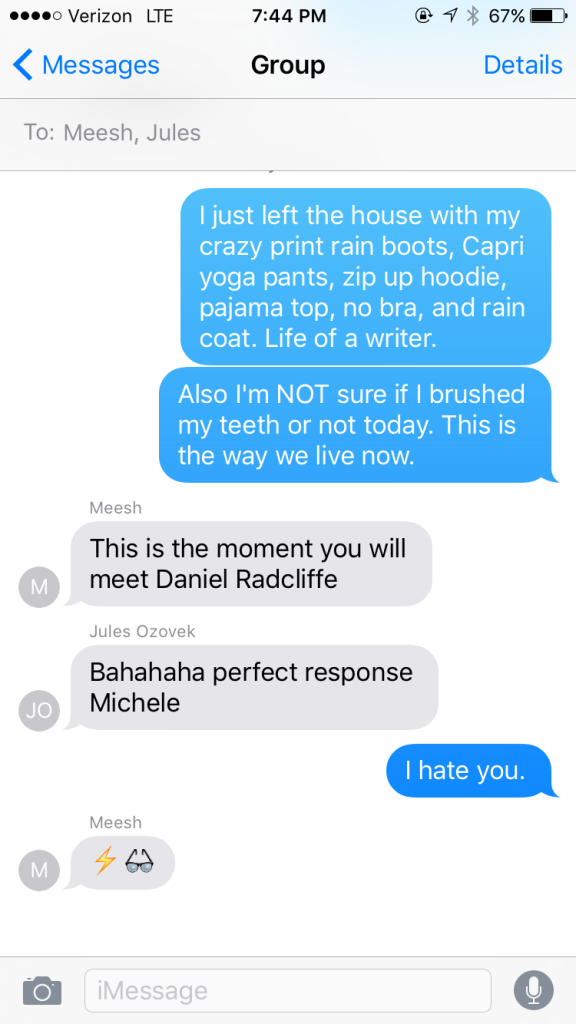 Obviously my friends know me too well, but in rewrite mode you have no shame in what you wear out of the house.
#noshame
I should have taken a picture for posterity's sake.
Day Four: Staging
So Thursday was an all staging marathon.  We had a whole show to get through and not a lot of time to do it.  As we were going through scenes and watching, we were coming up with changes on the spot.
"How about we change this line?"
"We need a funny line here."
"This needs to be more dramatic."
This being the first time we stepped out of the show, it allowed us to see it as a whole and we made some changes because of that.  We had some great moments going through the staging and it was fun to collaborate with everybody on the script.  Number one thing the bro and I are adamant about is taking in suggestions and being open to critiques, otherwise there is no way that the project will move forward or improve for the better.  Half the time we've thought, "Why didn't we think of that!? Of course it makes more sense!"
That night we worked on finalizing rewrites and prepping everything for the presentation the following day.
Day Five: The Presentation
Somehow the east side hates us.  We literally zigzagged down side streets from the bridge to the theatre because the FDR and West Side were parking lots.  We made it with ten minutes to spare!
Greg greeted us that morning when we walked in,
"What time did you go to bed last night? One?"
"Just about, yeah."
We manage to finish staging the last scene that morning and do a quick run through before the presentation that afternoon.  We break for lunch before returning to the York for call.  At places, we wish everybody luck and start to head into the theatre.  Hunter told us to break a leg and we stupidly responded,
"Our job is done! We get to just sit back, relax, and enjoy the show!"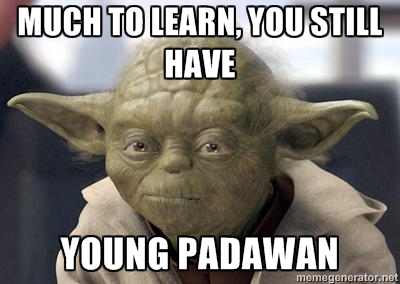 That was the most idiotic remark I could have made.  We ended up sitting with Hunter and Greg in the audience and the second Act I is over, Hunter turned to us and said with a smile,
"Nerve wracking, isn't it?"
"OMG YES!"
That was such a surprise; we were not expecting that.  Now, I get nervous for my brother or even my parents when they perform and I'm in the audience because I know they've worked hard for that moment and I want them to do well.  This was about 11 times worse.  Any time anybody opened their mouths, stood up, breathed, I was a nervous wreck.  Knowing every single line, lyric, and musical phrase, you are praying everything goes perfectly.  When Robby and I are performing the roles, we get caught up in the performance of it and focus on that.  Your mind doesn't really have the time to focus on anything else.  Not being in it was the complete opposite.
Act II continued without a hitch and then that was it; it was over.  Months of prep for something that's over in less than 2 hours.  That's what theatre is.
There were times when I was sitting in rehearsal that morning or even during the performance, and the bro felt this way as well, where I had moments that I just got lost in the story.  I found myself tearing up and wanting to cry.  I refused because I thought it wasn't apropos for a writer to cry over their own material (bro had no such qualms and cried twice) so I just blinked.  A LOT.  There were also moments where it hit me, "Wait I wrote that."  You get so lost in the story of it that you forgot you created that story.  It's a bit surreal.
I thought I'd share some stalker photos my dad took (he could second for a paparazzi) right after the performance.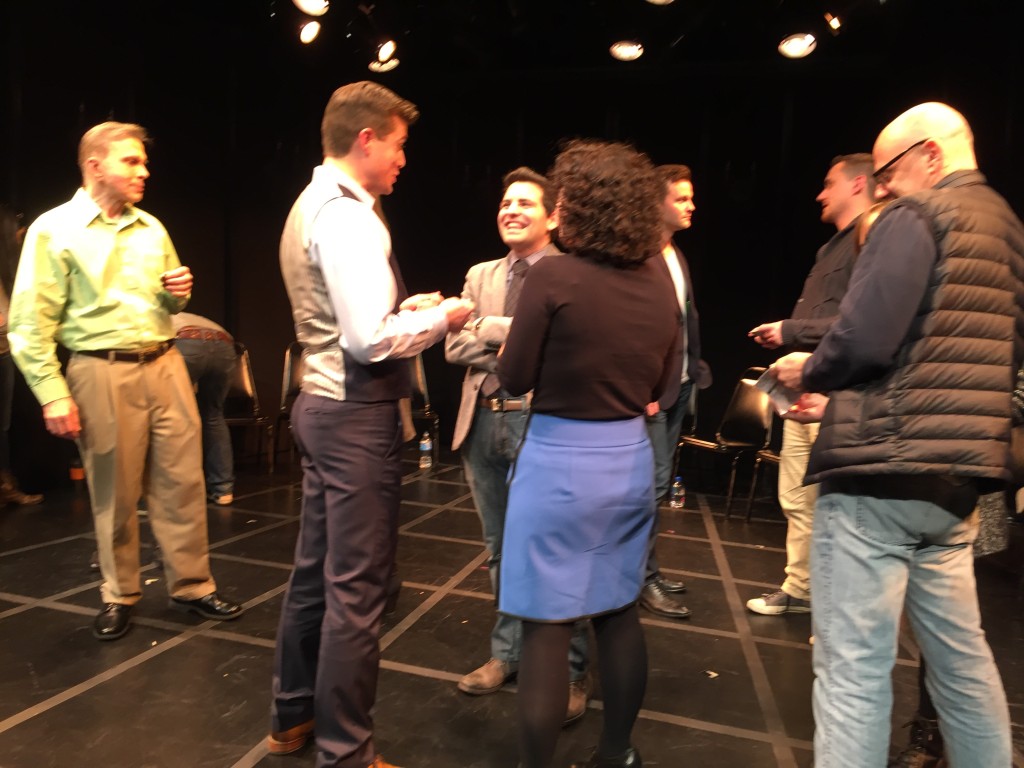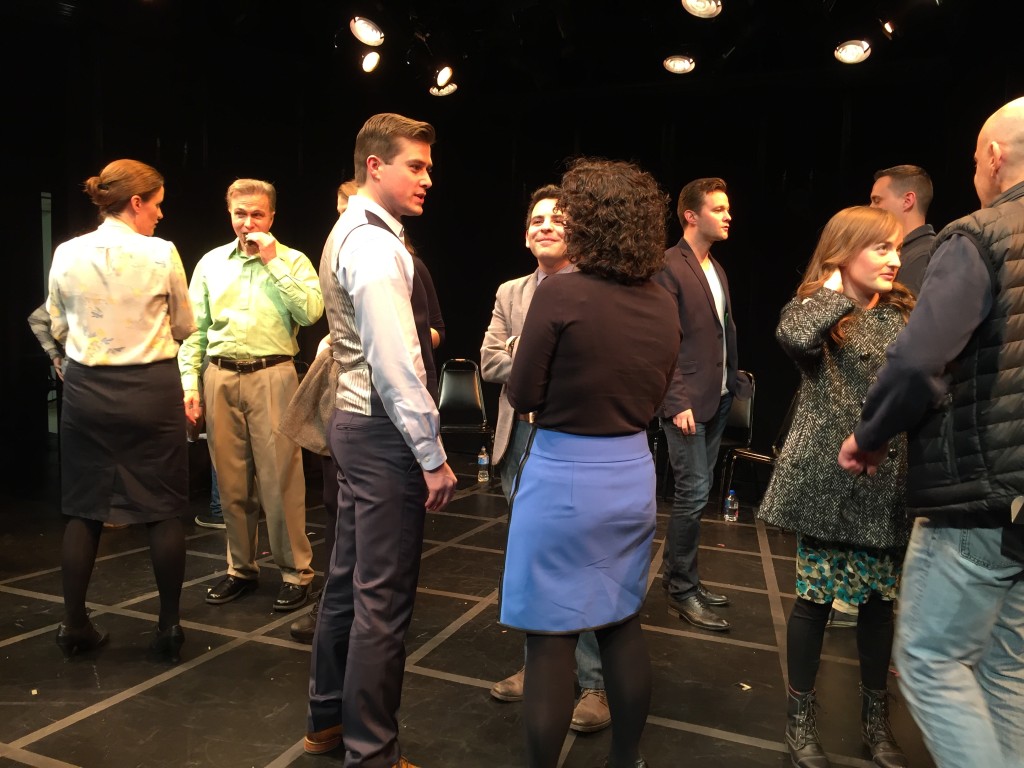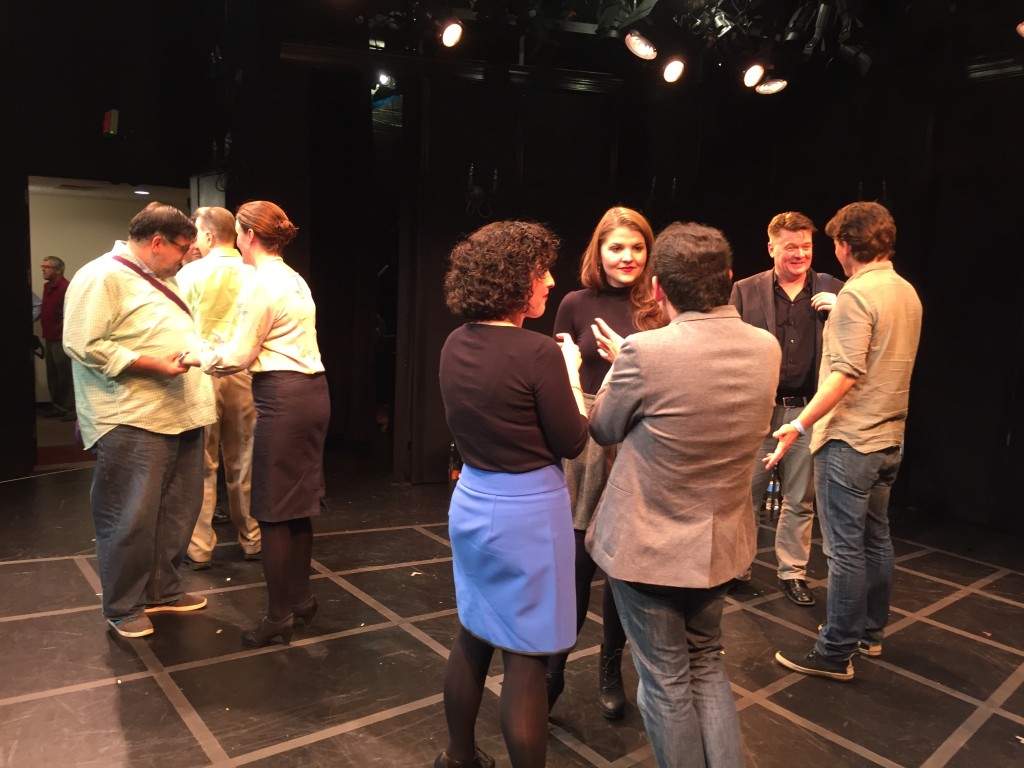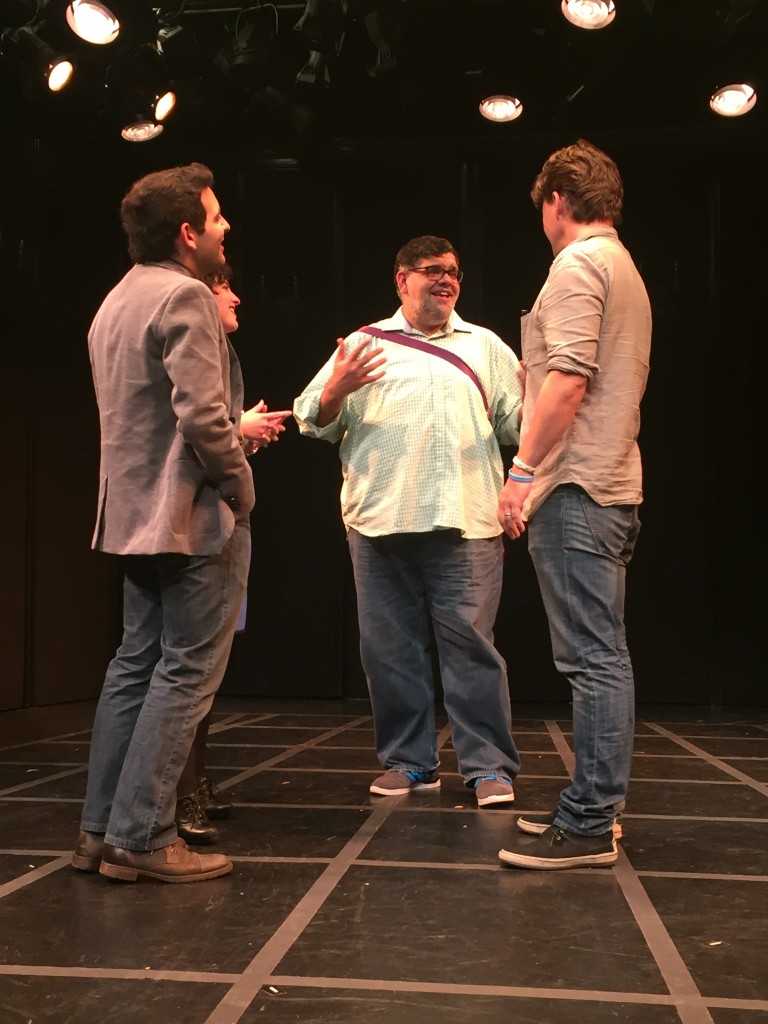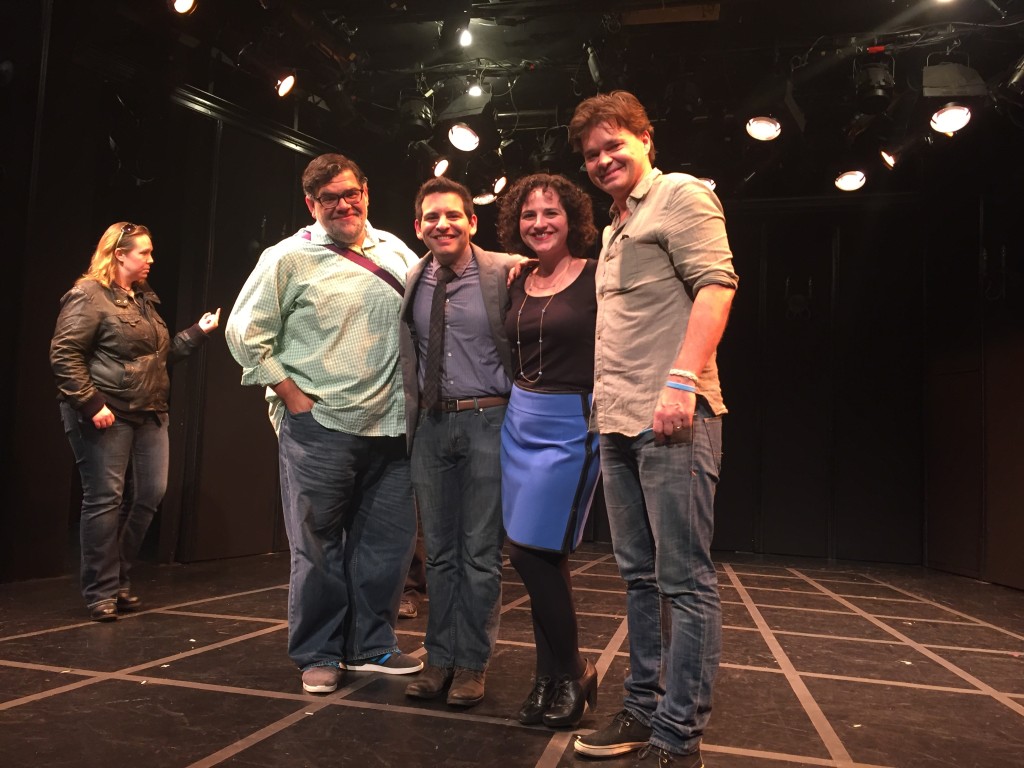 This was just such a wonderful experience with a wonderful group of people.  We couldn't have asked for better.  We've had some awesome opportunities presented to us because of this and are super excited for the next step in the process.
We hope you stick around here to see it!