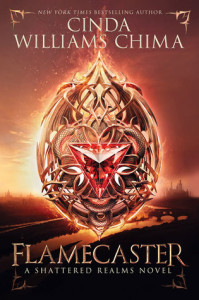 Title: Flamecaster (Shattered Realms #1)
Author: Cinda Williams Chima
Genre: YA, Fantasy
Publisher: HarperCollins
Publication Date: April 5, 2016
Pages: 544
Buy: Amazon

The first in a thrilling new four-book fantasy series from New York Times bestselling author Cinda Williams Chima, set in the same world as her beloved Seven Realms series, a generation later

Adrian sul'Han, known as Ash, is a trained healer with a powerful gift of magic—and a thirst for revenge. Ash is forced into hiding after a series of murders throws the queendom into chaos. Now Ash is closer than he's ever been to killing the man responsible, the cruel king of Arden. As a healer, can Ash use his powers not to save a life but to take it?

Abandoned at birth, Jenna Bandelow was told that the mysterious magemark on the back of her neck would make her a target. But when the King's Guard launches a relentless search for a girl with a mark like hers, Jenna assumes that it has more to do with her role as a saboteur than any birth-based curse. Though Jenna doesn't know why she's being hunted, she knows that she can't get caught.

Eventually, Ash's and Jenna's paths will collide in Arden. Thrown together by chance and joined by their hatred of the king, they will come to rescue each other in ways they cannot yet imagine.

Set in the world of the acclaimed Seven Realms series a generation later, this is a thrilling story of dark magic, chilling threats, and two unforgettable characters walking a knife-sharp line between life and death.
Wow.  This was such a great return to the Seven Realms world!
Ash is forced into hiding after a series of murders threatened the Gray Wolf line.  He is hell bent on getting revenge against the King of Arden.  Meanwhile, in Delphi, Jenna lives a hard life in the mines until one fateful day she's forced to make a decision about her life; one that will change her destiny forever, regardless of the mysterious magemark on the back of her neck.  When their paths collide in Arden, Ash and Jenna play a dangerous political game without even knowing the power they yield.  The question is whether it will be a success or whether they'll end up dead.
Right off the bat, this book just kicks you RIGHT IN THE FEELS.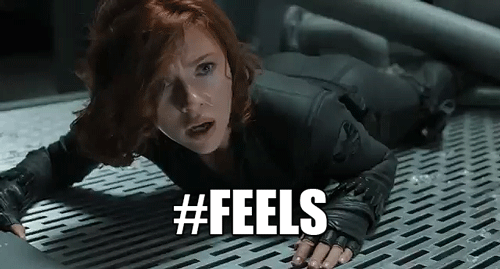 I almost wanted to chuck my nook across the room, but then I remembered this is typical CWC and also I didn't want to buy a new nook.   After my initial shock, I became a little displaced and it took a few chapters for me to forgive move on.  Once I did though, holy crap so good.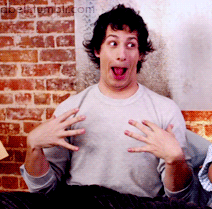 The point of view is mainly told through Ash and Jenna with a few other characters thrown in (Lila and Destin).  I really liked Ash even if he makes some rash decisions about his family and future.  His heart is in the right place though.  Most definitely he is "Cuff's" son.  Jenna was one of my favorite characters.  Her conviction and drive is admirable and her mysterious past keeps you turning the page to see if you end up solving the mystery.  The supporting characters in Lila and Destin are also well developed.  Lila is such a conniving little brat that you can't help but love her.  I loved her witty banter with Ash.  Destin is one of those typical "Captain" characters, but at the very end you're thrown a curve ball.  I can't wait to see how he plays into the future plot.
Except for the first few chapters, the plot moved very well.  I wasn't expecting the point of view to change as much as it did at the beginning so it took me a little while to get invested.  By the time they reach Arden though, you are turning the page like nobody's business.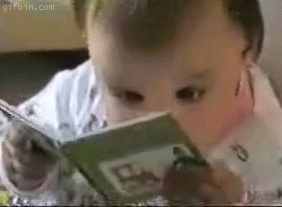 The ending left you wanting the sequel immediately, but sated at the same time.  You definitely become attached to these new generation of characters.  I'm interested to see how the next installments play out because if it's anything like this one, we are in for one hell of a ride!