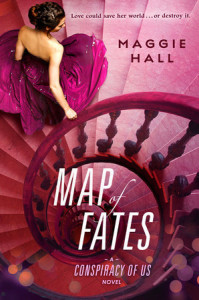 Title: Map of Fates (The Conspiracy of Us #2)
Author: Maggie Hall
Genre: YA, Contemporary, Mystery, Action
Publisher: Putnam Juvenile
Publication Date: March 8, 2016
Pages: 320
Buy: Amazon

*****Spoilers for The Conspiracy of Us in description*****

Two weeks.

That's how long it took for Avery West's ordinary life to change forever: In two weeks, she discovered she was heiress to a powerful secret society known as the Circle, learned her mother was taken hostage by the Circle's enemies, and fell for a boy she's not allowed to love, just as she found out another was her unwelcome destiny.

Now, Avery crosses oceans in private jets to hunt for clues that will uncover the truth about the Circle, setting her mom and herself free before it's too late. By her side are both the boys: Jack—steady, loyal, and determined to help her even at the expense of his own duty—and Stellan, whose connection to Avery grows stronger by the day despite her best intentions, making her question what she believes at every turn.

But at the end of a desperate hunt from the islands of Greece to the red carpet at Cannes comes a discovery that not only changes everything, but could bring the whole world to its knees. And now Avery is forced to face the truth: in the world of the Circle, no one is what they seem.
Slayed.  This book completely slayed me.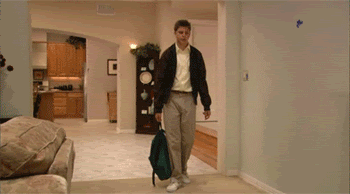 Map of Fates picks up right where The Conspiracy of Us left off.  Avery has two weeks to save her mother from the Order and find Napoleon's lost tomb.  In order to do that, she is forced to make some choices she'd rather not which lead her in a daring chase across the world from Paris to India to Greece.  Meanwhile her feelings for Jack and Stellan are confusing enough without having a prophecy hanging over her head.  Will she make the right choice in time or will her enemies choose it for her?
The action.  The suspense.  The tension.  Dead.
I really enjoyed The Conspiracy of Us, but I think Map of Fates is my favorite of the series so far.  Avery finally starts to trust herself and decide what she wants instead of being led around by other people.  I mean there's still a bit of that happening, but not for the whole novel and not to the extent it was in the first book.  Jack.  Oh Jack.  Stop making stupid macho-man decisions!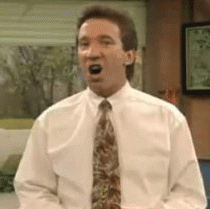 I was all about Team Jack in the last book, but now I am SO TORN.  I loved Stellan in this book.  I feel like we see a side of him we didn't really get to in the last installment.  I'm usually one to roll my eyes at the whole love triangle thing but this one is just so complicated that I don't know how I'm supposed to feel.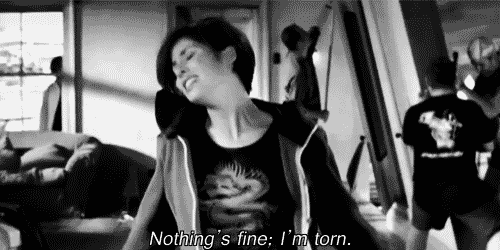 The supporting characters in Elodie, Luc, and Collette were strong, especially Elodie.  I loved her attitude and brassiness.
The plot was fast-paced, twisty, satisfying, tense, and all around one huge ride.  I could not put this book down.  Maggie Hall has definitely upped the stakes in this book and it was reflected in the plot.  The ending left you on the edge of your seat and I seriously can't wait to see how Avery's story concludes.  I highly recommend this series if you're looking for some YA that's original, historically intricate, intense, and one that will keep you reading long into the night.