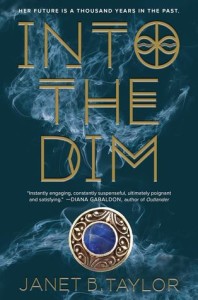 Title: Into the Dim (Into the Dim #1)
Author: Janet B. Taylor
Genre: YA, Fantasy
Publisher: HMH Books for Young Readers
Publication Date: March 1, 2016
Pages: 432
Buy:Amazon

When fragile, sixteen-year-old Hope Walton loses her mom to an earthquake overseas, her secluded world crumbles. Agreeing to spend the summer in Scotland, Hope discovers that her mother was more than a brilliant academic, but also a member of a secret society of time travelers. Trapped in the twelfth century in the age of Eleanor of Aquitaine, Hope has seventy-two hours to rescue her mother and get back to their own time. Along the way, her path collides with that of a mysterious boy who could be vital to her mission . . . or the key to Hope's undoing. 
I really enjoyed this one!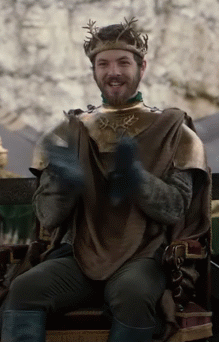 Hope lost her mother in a devastating earthquake across seas–or so she believes.  Her aunt invites her to visit her Scottish manor for the summer where she discovers her mother is still alive, but she's stuck in time.  Her family are time travelers or Viators as they call themselves.  Now Hope along with her new friends Collum and Phoebe only have two days to go back in time and rescue her mother.  But there are other time travelors who would do anything to stop them including a boy, Bram, who Hope hasn't decided if she can trust or not.  With time running out and the fate of history as we know it in the balance, will Hope be able to save her mother or will she be lost to time itself?
I know a few people have been giving this book some flack, but I really liked it! Hope was a really great character and I loved her eidetic memory.  She's far from perfect, but she always steps up to do the right thing, even when she's scared as hell.  I admired that about her. Bram was such a tortured soul (you all know how I love me some tortured souls!) and you feel for him.  His charming and witty one liners can't help but make you fall in love with him as well.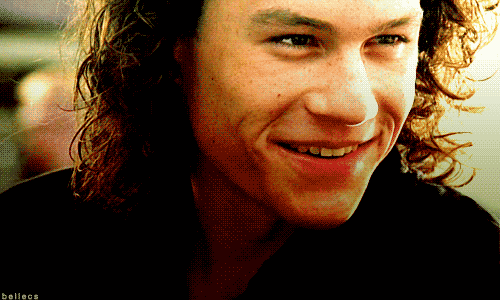 The secondary characters were great as well.  Collum with his brooding and stubborn countenance and Phoebe with her pistol sharp whit and fiery personality were great companions for Hope.  I really enjoyed Rachel and William's story line as well.  I loved seeing all the historical figures "come to life".
The plot moved well, although many aspects of it were predictable.  That doesn't mean it wasn't entertaining.  I just think a lot of things could have been better hidden and not so obvious.  There were times I was waiting for the inevitable to happen (because you obviously knew it was coming) and I just wanted them done with already.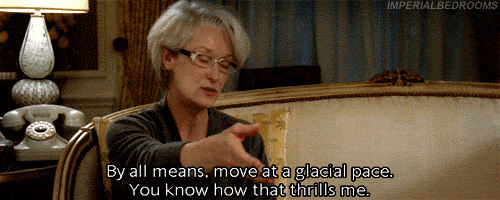 The time travel aspect was original, albeit a bit confusing (but I have yet to read a time travel book that doesn't have its fair share of that).
The story left off with many questions still unanswered, but you were still satisfied with how it ended.  If you're looking for an entertaining read with some insights into history, definitely pick this one up! It's sure to satisfy that craving!