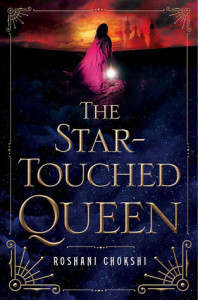 Title: The Star-Touched Queen
Author: Roshani Chokshi
Genre: YA, Fantasy, Retelling
Publisher: St. Martin's Griffin
Publication Date: April 26, 2016
Pages: 352
Buy: Amazon

Fate and fortune. Power and passion. What does it take to be the queen of a kingdom when you're only seventeen?

Maya is cursed. With a horoscope that promises a marriage of Death and Destruction, she has earned only the scorn and fear of her father's kingdom. Content to follow more scholarly pursuits, her whole world is torn apart when her father, the Raja, arranges a wedding of political convenience to quell outside rebellions. Soon Maya becomes the queen of Akaran and wife of Amar. Neither roles are what she expected: As Akaran's queen, she finds her voice and power. As Amar's wife, she finds something else entirely: Compassion. Protection. Desire…

But Akaran has its own secrets — thousands of locked doors, gardens of glass, and a tree that bears memories instead of fruit. Soon, Maya suspects her life is in danger. Yet who, besides her husband, can she trust? With the fate of the human and Otherworldly realms hanging in the balance, Maya must unravel an ancient mystery that spans reincarnated lives to save those she loves the most. . .including herself.

A lush and vivid story that is steeped in Indian folklore and mythology. The Star-Touched Queen is a novel that no reader will soon forget.
This was such a beautiful story!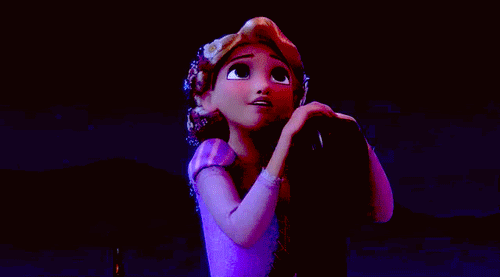 Maya has been cursed with a horrible horoscope.  Shunned by everyone she knows, she's forced into a political marriage in order to stop a war and save her kingdom.  However, Amar and his kingdom of Akaran are not all that they seem.  Maya must tread carefully in a kingdom where secrets and past memories are hiding around every corner ready to destroy all that she holds dear.
I loved this! It was so romantic and just beautiful (I know I said that already, but it needs to be said again).  The writing was so lyrical and gorgeous.  Maya was such a wonderful character.  Albeit, flawed in certain areas, but she learns from them in the end and those flaws only help shape her decisions going forward.  Amar was the epitome of romance personified.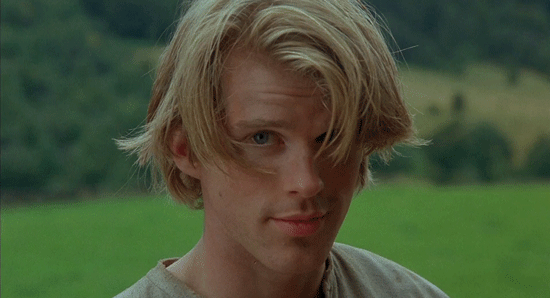 Now, you're reading that and thinking, "Well, now I want to vomit from the cheesiness," but it's true! He is willing to give up everything for Maya and it's just so heart wrenching at times!
The plot reminded me a lot of Daughter of Smoke and Bone series thrown in with a little bit of the His Fair Assassin series (both two of my favorites).  Don't get me wrong, this story was completely original, but it had echoes of those two storylines within its thematic journey.  It's told in two parts with the POV strictly through Maya.  I loved the second half of the novel and you can see where it was inspired by Indian folklore and mythology.  I really want to look up the original stories now and see how they influenced the plot!
Overall, this was a fantastic standalone (I know, a rare occurrence in YA!), story that everybody should read.  It will leave you feeling sappy and romantic and wanting to believe that there are people/souls that we are meant to be with through time.  A thought that is almost comforting.  Pick this one up for some gorgeous writing, fantastic characters, and beautiful storytelling.  (Yes, I know I said beautiful for the third time–deal with it).