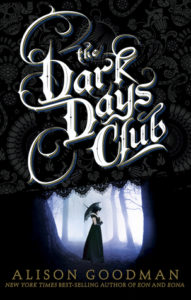 Title: The Dark Days Club (Lady Helen #1)
Author: Alison Goodman
Genre: YA, Historical, Fantasy, Paranormal
Publisher: Viking Books for Young Readers
Publication Date: January 26, 2016
Pages: 482
Buy: Amazon

London, April 1812. Eighteen-year-old Lady Helen Wrexhall is on the eve of her debut presentation to the Queen. Her life should be about gowns and dancing, and securing a suitable marriage. Instead, when one of her family's housemaids goes missing, Lady Helen is drawn to the shadows of Regency London.

There, she finds William, the Earl of Carlston. He has noticed the disappearance, too, and is one of the few who can stop the perpetrators: a cabal of powerful demons that has infiltrated every level of society. But Lady Helen's curiosity is the last thing Carlston wants—especially when he sees the searching intelligence behind her fluttering fan. Should Helen trust a man whose reputation is almost as black as his lingering eyes? And will her headstrong sense of justice lead them both into a death trap?

A Regency romp with a paranormal twist!
Lady Helen is making her debut her and everything most go exceedingly well, especially since her mother was a supposed traitor to the British crown like her Aunt and Uncle repeatedly tell her.  However, when a house maid goes missing and Helen starts feeling strange powers come over her, she knows all is not as it seems.  Lord Carlston confirms this and shows her a world she had never knew existed–one where demons hide in plain site, killing at will.  But can she believe everything Lord Carlston tells her since his own past is nefarious at best.  Helen must decide who she should trust and what her future will be before fate decides it for her.
So this has been on my TBR pile for a while.  I loved Eon and Eona and adore Regency tales, so when I heard Alison Goodman was writing a regency tale with paranormal and fantasy elements, I knew I had to read it.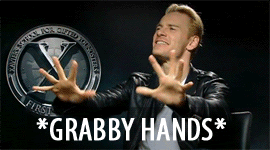 I really enjoyed Lady Helen as a MC.  She was bold and inquisitive, elements that influence the plot greatly, and I enjoyed her story arc.  There were times though I just wanted her to really speak her mind toward certain characters and it frustrated me when she didn't.  I'm still not sure how I feel about Lord Carlston especially after some of his dubious choices, but I'm trying to stave off judgment until later.  I think my favorite was Darby, Lady Helen's maid.  She has no qualms whatsoever about speaking her mind and she is loyal to a fault.
My only issue with this book was the plot.  At times it moved exceedingly slow.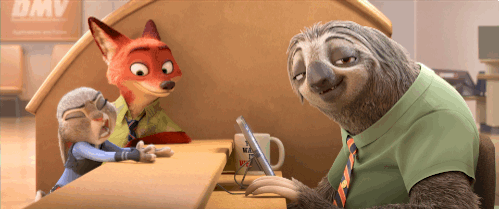 I think a good chunk of this book could have been edited down.  Some scenes just dragged and could have been summed up a little more concisely.  Other than that, I loved the plot.  There were twists and turns that you didn't see coming and the ending will have you running to the store when the second installment comes out.
There aren't enough Regency stories in YA if you ask my opinion so when one comes along, you read it! Goodman has put her own spin on the genre and has done so quite well!