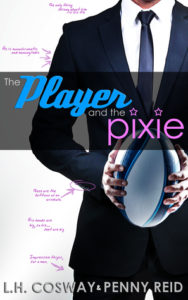 Title: The Player and the Pixie (Rugby #2)
Author: L.H. Cosway and Penny Reid
Genre: Contemporary, Romance
Publisher: Cipher-Naught
Publication Date: April 12, 2016
Pages: 326
Buy: Amazon

How can someone so smokin' hot be so bad in bed? I mean, Sean Cassidy is absolute rubbish. RUBBISH. He is the epitome of walking, talking false advertising and I want a refund! Plus he's an arsehole. So… what is wrong with me that I can't stop thinking about him?

THE PIXIE
Lucy Fitzpatrick doesn't like rugby.
As the little sister of Ireland's most infamous rugby player, Lucy can't seem to escape the championship-sized shadow cast by her big brother, or her mother's frequent attempts to micromanage her future. Her rainbow hair is as free-spirited as her quest for inner peace, yet overbearing expectations keep bringing her down. And when she's down, her compulsive little problem lands her in seriously big trouble.

THE PLAYER
Sean Cassidy is a cold-hearted brute… or so he's been told. Frequently. By everyone.
His blonde locks, baby blues, and rock hard bod make ladies the world over drool with desire. As the rugby world's second most infamous player, he should be basking in his success. But Sean has never been content settling for second place, and his frequent confrontations with Lucy's big brother leave him cold. And when he's cold, his compulsive little problem lands him in the lap of Lucy Fitzpatrick.

THE PLAN
Sean has a problem only Lucy can solve. Lucy has a problem only Sean can fix. The solution seems obvious: you scratch my back, and I'll bail you out of jail. But when their business arrangement unexpectedly leaves Sean scorching hot and Lucy on the precipice of inner peace, can they convince the world—and Lucy's big brother in particular—that this is the real deal?

Either way, both the Player and the Pixie are about to teach each other some pretty monumental lessons about family, life, but most importantly, love.
We all know my love affair with Penny Reid and when she combines her talents with L.H. Cosway, it's like the ultimate of chick lit collaborations.

Lucy Fitzpatrick should hate Sean Cassidy.  He almost ruined her brother's rugby career and is a snobbish brute.  So why does she feel the need to be nice to him?  And could he actually be reciprocating those feelings? Shocker.  But with his history with her family, can these two star-crossed lovers make it work and finally be together or will their fear tear them apart?
The Player and the Pixie is the second in the Rugby series.  You don't have to read the first one (The Hooker and the Hermit) to get what's going on, but I highly recommend it.  Lucy is a free spirit, much to her mother's annoyance.  Her hair a rainbow of colors and her attitude anything less than proper, but she carries her handful of emotional baggage which causes her to have a compulsion for stealing.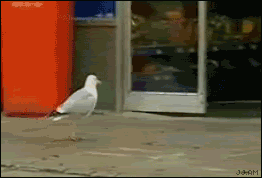 I loved her struggle with the guilt, but I loved Sean even more.  His need to help her was so endearing.  Sean ended up being one of my favorite characters.  I can't believe I'm saying that after reading The Hooker and the Hermit, but it's true! Even at the beginning of this novel, I hated him, but that all changed by the end.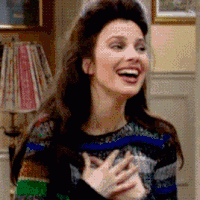 His troubled background with his family allows you to see him in a whole new light.
I loved Sean and Lucy's relationship.  They were complete opposites, yet complimented each other so well.  They brought out the best in one another.  The plot moved well and there were definitely some humorous moments thrown in with some charming banter that had you feeling giddy by the end.
I can't recommend this book/series enough!  If you can, start out with The Hooker and the Hermit first for a nice base, then definitely pick this one up! Lucy and Sean's story is the best example of how two troubled people who are looking for someone to care find one another despite everything stacked against them…or how bad one of them is in bed!