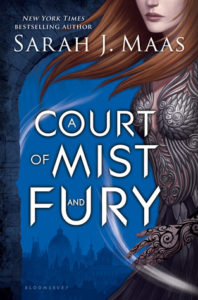 Title: A Court of Mist and Fury (A Court of Thorns and Roses #2)
Author: Sarah J. Maas
Genre: New Adult, Fantasy, Fairytale Retelling
Publisher: Bloomsbury
Publication Date: May 3, 2016
Pages: 640
Buy: Amazon

Feyre survived Amarantha's clutches to return to the Spring Court–but at a steep cost. Though she now has the powers of the High Fae, her heart remains human, and it can't forget the terrible deeds she performed to save Tamlin's people.

Nor has Feyre forgotten her bargain with Rhysand, High Lord of the feared Night Court. As Feyre navigates its dark web of politics, passion, and dazzling power, a greater evil looms–and she might be key to stopping it. But only if she can harness her harrowing gifts, heal her fractured soul, and decide how she wishes to shape her future–and the future of a world cleaved in two.
I don't even know where to begin with my review for this.  This book was the most emotional, heartbreaking, amazing, realistic, romantic and fantastical thing I've read all year.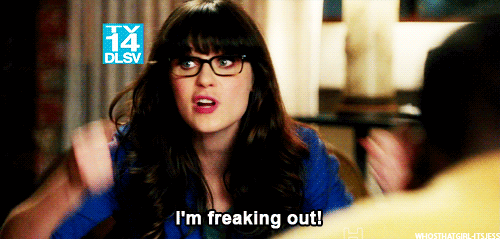 ACOMAF picks up right where ACOTAR leaves off.  Feyre is getting ready for her wedding with Tamlin while trying to deal with the emotional turmoil that going Under the Mountain took on her.  When circumstances careen out of control and her bargain with Rhysand, is finally called in, Feyre must navigate a world of hidden politics, power, betrayal and a greater evil she never thought possible.
I'm literally staring at my computer because I really don't know where to begin with this review.  My thoughts are one big jumble of flails at the moment.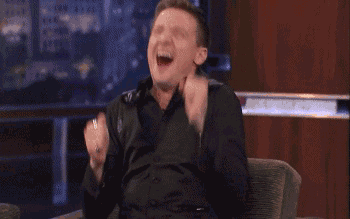 Ok.  I will TRY.  (try being the imperative word here).
I loved, loved, LOVED Feyre in this book.  I mean, I loved ALL the characters, but I loved her journey in this installment.  Her emotional scars from what she went through are not swept under the rug and she really struggles with how to deal with them.  I have to admire Sarah for doing this in YA.  She really portrays PTSD and is not afraid of tackling the major issues; something that's not really attempted in many YA novels, especially fantasy.  In most, killing is a norm and the characters might feel remorse for a paragraph or a page at most, but in real life (and for normal human beings) that is far from the case.  Sarah confronts it head on and there is no skirting the issue in this novel.  BRAVA.
RHYSAND.  Holy MOLY of all things GREAT.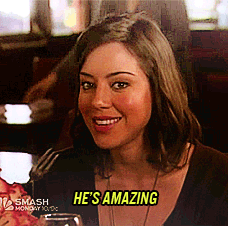 I loved him in the last book and I love him even more in this one.  I just. YEP.  All the new characters of the Night Court are absolutely amazing.  Not one weak link–Cassion, Azriel, Amren, Mor–they are what make Rhys who he is and it shows.  They all need their own book series.  That's how awesome they all are.  I'm hoping (and I think Sarah has hinted at this with the extra scene from the Target edition) that we might see some more POV's in the next novel, especially those characters of the Night Court.  Hey, a girl can hope!
The plot.  I CAN'T CONTAIN ANY OF MY EMOTIONS WITH THIS PLOT.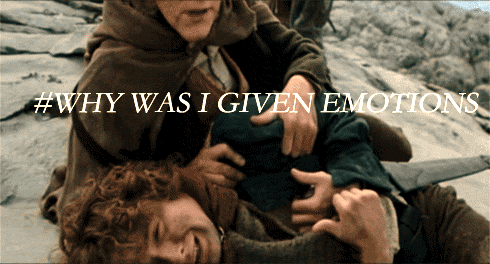 Forget everything you know about what you can emotionally handle because this book will rip you open, wiggle your insides around and then wrap them up in a box for you to piece together again.  I thought I'd give you somewhat of an idea through my status updates on Goodreads.  I don't want to spoil too much so I've excluded page numbers.
Update 1: "Omg I have an idea of what's going to happen"
Update 2: "CALLED IT!"
Update 3: "I have a theory and I don't know if I like where it's going or not"
Update 4: "I'm just loving this so much"
Update 5: "Amren I love you hahaha"
Update 6: "I'm so conflicted!! I don't know what I should be feeling right now!!"
Update 7: "Omg my emotions can't handle this!!"
Update 8: "OMG I need a Xanax."
Update 9: "I was right!!!! Ahhh!!"
Update 10: "SARAH J MAAS YOU ARE QUEEN"
Update 11: "Nesta you're so smart!!"
Update 12: "AHHHHH!!!!"
Update 13: "I have a bad feeling about this…"
Update 14: "Aaaannnnd I'm dead."
JUST LOOK AT UPDATE 8 PEOPLE.  This is what this book did to me.  The plot was INSANE.  I'm going to keep this review spoiler free, but Lordy is it going to be difficult.  Nothing you expect to happen, happens.  There are so many twists and turns that you never saw coming, but Sarah is QUEEN of the hidden kernels.  We're talking like back in the first book and you're kicking yourself thinking WHY DIDN'T I SEE THAT?!?!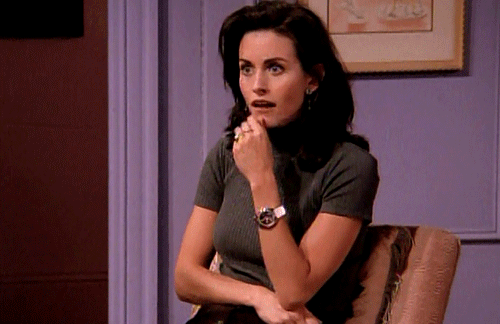 I mean, you think she pulls a huge twist at the end of ACOTAR?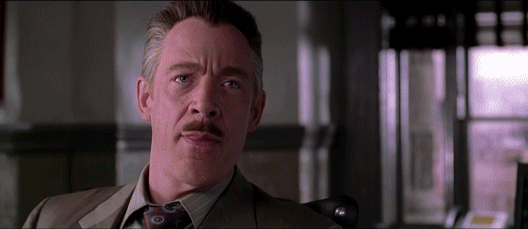 That was NOTHING compared to this one.  As I was reading, I was making theories and adjusting ones I had after reading ACOTAR.  You will as well.  BELIEVE ME.
I can't find one fault with this book.  And I'm not just saying that because it's a Sarah J. Maas book (and we all know how I feel about her novels), but because it's absolutely true.  The way Sarah handles a difficult topic with such realism and emotional depth is excellent.  Her characters are flawless and they drive this novel forward.  Sarah has a unique talent that not many authors master regarding the fantasy genre; she makes her characters really relatable to today's readers.  You forgot that you're in a different world and that some of these characters are magical creatures that don't exist and simply get lost in their struggles, hopes, and dreams, because they're the same as yours–the need for love, acceptance, finding your identity, making hard decisions and dealing with those consequences, just life in general.
I dare you to pick up this book/series and not fall in love with it.  It's impossible.  I'm now waiting with bated breath for the last book.  I don't know if I want it to get here sooner or never come because I'll just be a mess when this series is over.  You will find me curled in a corner trying to continue with life.  Don't judge because I assure you, if you read this, you'll be right there with me.